Announcements
February 15, 2013
ALL SAINTS' HAS A NEW RECTOR!!!
A
loha & Welcome Rev. Ryan and Erin!
A Message from Senior Warden, Galen Nakamura
The Rev. Ryan Newman has accepted the call offered by the Vestry of All Saints' Church, to become its next full-time, permanent rector. Rev. Newman, currently the Head Chaplain and Director of Operations of Campbell Hall Episcopal School in Los Angeles, will be relocating to Kaua'i towards the end of June 2013. His wife, Dr. Erin Newman, will be joining him soon thereafter. Also joining them will be their two dogs, Gilbert and Nisha. All Saints' wholeheartedly welcomes Rev. Ryan and Erin to the All Saints' family!
______________________________________
Church Workday this Saturday!
February 16 at 8:00 am
This Saturday is a church workday from 8:00 am - 12:00 noon. Some of the items on the list to tackle include trimming of the False Kamani tree branches that are overhanging the gym; tidying the gym kitchen and removing the grill hood; cleaning windows and screens in Memorial Hall, Sloggett office area and the church; washing and waxing the marquee (sign board) on the roadside. Lots of hands make light work for everyone, so please come on down and fellowship too!
______________________________________
Continuing Confirmation/Lenten Classes
Wednesdays at 5:45 pm
The Season of Lent has officially started, and Rev. Mary continues to lead Confirmation/Lenten classes through March. It is a great opportunity for all church members to take part in Christian education. Although the classes are designed to prepare candidates for confirmation, the material is of interest to everyone, and especially for those who may need a "refresher". Who are We? What does church membership mean? Why live a life of faith? These are just a few of the topics being covered.
The classes are held in the rectory living room from 5:45 - 7:30 p.m., on Wednesdays. Candidates for confirmation must attend all classes. All other members or interested persons can attend any or all of the classes. For more information and to view the schedule of topics, go the "Our Ministries" tab on the church website and click on "Christian Formation", or click HERE to go directly to the webpage now. For more information on being Baptized, Confirmed or Reaffirmed, please contact Rev. Mary at 634-9343, or e-mail her.
______________________________________
Special April Events-- Mark your calendars!
Saturday, April 27
Saturday, April 27, will be a busy day not only for All Saints' members, but for all Episcopalians residing on Kaua'i and our community!
Regional Confirmation - The Regional island-wide Confirmation Ceremony will be taking place at St. Michael and All Angels in Lihue in the afternoon, followed by a reception. Be sure to come out and show your support for our confirmands. More details and information will be coming soon.
Relay for Life -
Later that evening, the American Cancer Society's Annual Relay for Life will be taking place in Hanapepe. The Ke Akua Youth Group and ECW have been actively fundraising for this event and will be "walking the walk" for twelve hours into Sunday morning. Stop by the
All Saints Angels tent and share in some fellowship and food at this special community event! If you would like to help support this event, the youth and ECW will be selling luminaria bags, or visit our team page HERE and make a donation online.
______________________________________
In Search of Grants

As many members know, All Saints' relies heavily on the use of grants to fund our youth and family outreach activities in the community such as the FiF dodgeball tournaments, movie nights on the lawn, and Friday Night Sports Nights in the Gym. We also received funding for new lighting in the gym and the Memorial Hall folding doors.
We are now looking into the possibility of obtaining grants for refurbishing the gym kitchen as well as other major projects for organ repair, roofing, fumigation and painting. If you or someone you know would be willing to help share their talents with grant writing, please contact Chris at 822-4267, or
email her
.
______________________________________
"Like" our new Facebook Page!
Be the first to know what's happening at All Saints' and "Like" us to get the latest announcements, photos, news, and activities taking place at All Saints' through Facebook! The page is under All Saints' Episcopal Church Kauai, or click on the link below to get there now. For those not on Facebook--- it's easy to sign up! Contact
Sybil
to learn more or if you need help getting started.
______________________________________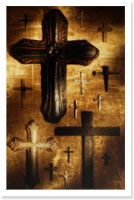 First Sunday in Lent
Almighty God, whose blessed Son was led by the Spirit to be tempted by Satan; Come quickly to help us who are assaulted by many temptations; and, as you know the weaknesses of each of us, let each one find you mighty to save; through Jesus Christ your Son our Lord, who lives and reigns with you and the Holy Spirit, one God, now and for ever.
Amen.
Book of Common Prayer,

p218
SUNDAY SERVICES:
7:00 a.m.
Holy Eucharist
+
9:30 a.m.
Holy Eucharist
Choir practice takes place in the church every Thursday evening at 6:00 pm. All are invited to join including visitors coming to Kaua'i!
Ke Akua Youth Group Meeting
Sunday, February 17, 11:00 am, Memorial Hall
Vestry Meeting
Monday, February 18, 6:30 pm, Memorial Hall
ECW Meeting
Thursday, February 21, 7:00 pm, Memorial Hall
UPCOMING EVENTS & ACTIVITIES
Continuing Confirmation-Lenten Classes
Wednesdays, February 20 - March 20, 5:45pm, Rectory
Episcopal Church Women Luncheon
Saturday, February 16, 11:30 am, Island Palms Restaurant
Regional Confirmation Ceremony
Saturday, April 27, St. Michael's
American Cancer Society's Relay for Life of Kaua'i
THIS SATURDAY!
February 16
Church work days take place every third Saturday of the month from 8:00 am - 12:00 pm.
COME ON DOWN!
(The Newspaper of the Diocese)