Announcements
November 16, 2012
Greetings!
Bring your Pledge Cards
to Church this Sunday!
If you haven't yet turned in your pledge card, please be sure to bring it to church this Sunday so that it can be blessed. Although the amount of your giving is a personal spiritual discernment between you and God, by filling out a pledge card, it helps the Vestry prepare the church budget for the upcoming year. If your status changes for any reason, you are welcome to make adjustments to it during the year. We very grateful to our Treasurer, Jan Hashizume, and all of the Stewardship Ministry members for their time and prayerful commitment in helping to educate members understand what stewardship is all about, and to deepen their faith and relationship with God.
Annual Thanksgiving Luncheon coming up!
Come on down and fellowship with our community neighbors this Thanksgiving. The Kapa'a Interfaith Association's free Community Thanksgiving Luncheon returns to the All Saints' Gym on Thursday, November 22. There will be an interfaith service at 10:00 am in the church, followed by the luncheon being served until 1:00 pm. Last year's fantastic response resulted in nearly 600 meals being served and delivered! Once again, Mark Oyama and his staff at Contemporary Flavors will be donating their time to prepare and help serve the delicious turkey meal with all the trimmings, along with homestyle entertainment!
Home deliveries will be available. If you know of someone who may like to receive a meal at home, download and complete the form
HERE
. Forms should be turned in by Sunday, November 18. For more infromation, call 821-2878 or 822-3776.
A Fabulous Sesquicentennial Weekend
& 44th Annual Meeting of Convention
Our delegates have returned from a weekend of celebration, meetings, eating, worship and fellowship. They also got to meet our Presiding Bishop, Katharine Jefferts Schori, whose presence brought a sense of grace to the events and activities. And did you know? Our very own Mary Wilson was presented with the Bishop's Cross for her many years of dedicated service to the Episcopal Church!
Congratulations Mary!
A special edition of the E-Chronicle, the electronic newspaper of the Diocese, will be coming out in a couple of weeks with complete coverage of all the Sesquicentennial events as well as the 44th Annual Meeting of Convention. Coverage will also be posted on the diocesan Sesquicentennial webpage
HERE
, which is currently being worked on, and All Saints' own website will soon have a webpage of its own dedicated to the historic events. In the meantime those on Facebook can view some of the pictures taken during the celebratory weekend
HERE
.
*** SEARCH UPDATE ***
We are extremely blessed to have Rev. Mary Tudela with us while we search for a new rector. She has made herself very available to assist us in so many ways. She asks that we keep our Vestry members -- Jan Hashizume, David Murray and Dianne Tabura -- in our prayers daily, as they handle the challenging task of reviewing the candidates. Rev. Mary shares the following prayer:
Search Committee Prayer
Almighty and everliving God, look favorably upon us, the people of All Saints', in this time of transition as we search for a new rector. We pray for the life of our parish, that we may continue to be guided by your love and strengthened in our mission to serve you through ministry, fellowship and worship. We pray for our search committee, Jan Hashizume, David Murray and Dianne Tabura, that their hearts may be open to what your spirit is saying. We pray for the priest whose name is known to you alone, that he or she be open to your call. Give us your grace to follow where you would lead us, and grant us your peace. In Jesus' name we pray. Amen.
Annual Holiday Craft Fair Coming Up - December 1
Seeking donations of baked goods, plants & produce!
This year's craft fair is the largest ever with nearly 50 spaces accounted for! Vendors will be in the gym and under tents on the lawn on Saturday, December 1, from 9:00 am - 2:00 pm. Many thanks to St. Michael's for loaning their big tent! Not only will this be our biggest fair, but also the most varied, with a wide array of products. Be sure to get your holiday shopping done at this craft fair, and don't forget to come hungry too! The Ke Akua Youth Group and ECW are pairing up to raise funds for the American Cancer Society's Relay for Life next April, and all proceeds from the food booth and bake sale will go to that. Save the date and SPREAD THE WORD!!!
Advent begins on December 2
This year, Advent will begin on Sunday, December 2. We are looking into a very family friendly Advent season, and hope that families with children will be sure to attend services during this special time. It is easy to get wrapped up in the hustle and bustle of the busy holiday season, and to overlook the true meaning of Christmas. December 2nd is also family Sunday, and there are plans for our Sunday school children to take part in this service.
Live Nativity & Christmas Caroling--- Seeking interested persons to organize!
It's been a few years since we've last had the Live Nativity, and there has been interest in seeing it return. There has also been a request from Mahelona about Christmas caroling to the patients there. If anyone is interested in taking charge of organizing either of these two activities, please contact Chris at 822-4267, or
e-mail Sybil
.
Save the date!!!
Christmas Party & Movie - December 23rd!
Be sure to mark your calendar and reserve the date for All Saints' Christmas potluck party, taking place on Sunday, December 23, in the Gym. It promises to be lots of fun followed by the showing of the movie Polar Express. Stay tuned for more details!
Christmas Tree Heads Up!
This year All Saints' is looking to light up a Norfolk pine tree that will return to its place outside of the church. If anyone would like to donate one (before December 1), please let Chris Wataya know. The green part of the tree should be approximately 6' - 7' tall. Live trees are welcome. If you are cutting one, the bare trunk will need to be long enough to be buried sturdily into the ground. Mahalo!
Book of Common Prayer in Hawaiian
NOW AVAILABLE AT HALE LANI!
As part of the Sesquicentennial, the Bishop's Office is offering for sale, a limited reprint of the Book of Common Prayer as translated in Hawaiian by King Kamehameha IV. It is a beautiful cloth-bound book with gold foil stamping. The books are now available for purchase at Hale Lani and makes a wonderful gift! The cost is $30. Hurry down to Hale Lani to purchase your copy!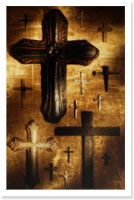 Proper 28
Blessed Lord, who caused all holy Scriptures to be written for our learning: Grant us so to hear them, read, mark, learn and inwardly digest them, that we may embrace and ever hold fast the blessed hope of everlasting life, which you have given us in our Savior Jesus Christ; who lives and reigns with you and the Holy Spirit, one God for ever and ever.
Amen.
Book of Common Prayer,

p236
SUNDAY SERVICES:
7:00 a.m.
Holy Eucharist
+
9:30 a.m.
Holy Eucharist
+
WEDNESDAY HEALING SERVICE
8:00 a.m.
Holy Eucharist
Choir practice takes place in the church every Thursday evening at 6:00 pm. All are invited to join including visitors coming to Kaua'i!
Ke Akua Youth Group Meeting
November 18, 11:00a, Memorial Hall
Vestry Meeting
November 19, 6:30p, Memorial Hall
UPCOMING EVENTS & ACTIVITIES
Every Sunday, Ongoing: Bible Study Challenge
8:15 a.m., Sloggett Church Office (Audio Bible)
Sundays, through November 18
Blessed to Be A Blessing
November 22, KIA FREE Thanksgiving Luncheon
Saturday, December 1, Holiday Craft Fair
9:00 am - 2:00 pm, All Saints' Gym
All Saints' Christmas Party
December 23, 5:00p in the Gym!
Other
Website Links:
(The Newspaper of the Diocese of Hawai'i)
Have you entered your information on the Church's online directory? If not, do so today! For information on how to access the site, click HERE.