Funding that Matches the Size of the Problem
No amount of potential will be realized unless there is the money to pay for it. That is why we have taken the valuable lessons offered by Share our Strength and Kaboom! in When Good is Not Enough, and applied them to developing fundraising and finance strategies that match the scope of the problems they are intended to solve:
1. When fundraising, set a bold (financial) goal: This forces all key stakeholders to think more strategically about what it will take to deliver real change. Everything else flows from it.
2. Open Up Your Circle: Philanthropy will likely play an important part of the fundraising strategy but sustainable solutions require more. Likely sources include government; earned income; and even for-profit partners. Ask yourself, who else is negatively affected by this issue and/or potentially benefits from its resolution, and thereby has a role to play by getting involved?
3. Change the Conversation: Start any request for funding with a clear understanding of what you/your enterprise brings to the table.
Before making an ask, think of all the assets - financial, human, political -that you bring to this issue.
4. Disrupt the Norms: Ultimately, it is the collective of many individual actions that disrupt business as usual and create new opportunities. This is how lasting change is made.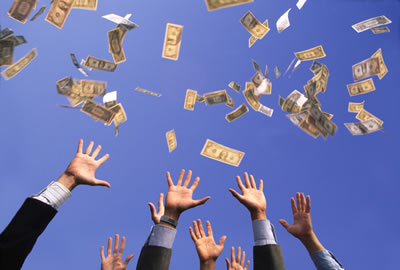 Where Do We Go From Here?
Check out the next edition of More than Money where we explore some of the new and not so new players in what was once the primary domain of the not-for-profit sector. As former President Bill Clinton stated at the opening session of this year's Clinton Global Initiative, Mobilizing for Impact, 'the world's problems are so big, philanthropy cannot do it alone.'
About Us


Melarbit Partners is a fundraising consulting and community investing firm that raises money and leverages resources for mission-driven enterprises, entrepreneurs and investors. Our work is based on more than 25 years of professional fundraising, marketing and management experience; over $100 million raised; along with innovations in philanthropy and community investing. Melarbit was established to leverage private philanthropy and attract new resources for addressing social issues. Learn more at melarbit.com