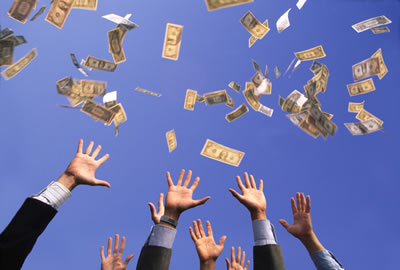 Digging Deeper

Our approach to moving beyond 2% includes:
1. Focus on the BIG picture. Big ideas and programs with vision engage and excite your best donors, inspiring them to do more. We have to do a better job of balancing day-to-day operations with a focus on communicating BIG ideas. What are you doing that has the potential to attract and inspire support?
2. Embrace Fundraising. Create better conditions for fundraising success by investing in the development function rather than viewing it as a necessary evil. Maximize its value by using it to build an organizational culture of fundraising and philanthropy that extends beyond the development office in order to help your entire enterprise remain relevant and responsive to changes in its external environment.
3. Build a better Mousetrap. Consider new models of strategic philanthropy and community investing that leverage and bring together a variety of funding sources to solve problems. Explore how new mechanisms such as crowdfunding, the collective effort of individuals to pool their money, is engaging (and inspiring) new supporters in creative ways. There is a lot of competition for charitable giving dollars and new types of social enterprises and social businesses have emerged that also are satisfying the philanthropic impulse.
In the end, we have to remember that giving is very personal. With over 80% of the dollars contributed coming from individuals, there will never be a one-size-fits-all solution. It's what makes our system of philanthropy both challenging and the most productive in the world.
P.S. Join us this coming Monday, July 1, in Asbury Park, on the Jersey Shore, for an informal meetup, hosted by the Community Investing Network of NJ. You'll meet a local restaurant owner and social entrepreneur who is part of this changing world of civic engagement and see firsthand how local community investing is attracting new interest in the social sector. There is no registration fee and it's open to both new and experienced community investors. Sign up if you plan to be in the area.