New Industrial Park Approved
in Angleton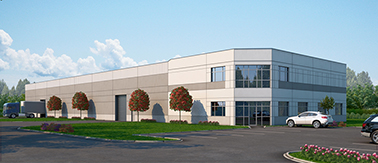 The Angleton City Council approved a new
industrial park off Highway 288.

ANGLETON, TEXAS --
The Angleton City Council has approved plans for Angelton 288 industrial park, a 35-acre site off Highway 288 at CR 341. Plans call for an 18,000-square-foot and a 24,000-square-foot building ready for occupancy in the first quarter of 2015. The park, located 45 minutes south of Houston, will span 400,000 square feet when finished. The city council also approved the expansion of utilities in the area. Development costs are expected to range from $15 million to $18 million.
JLL vice president Cliff West and executive vice president Mark Nicholas will market the new development. The developer, 288 Industrial Park LLC, chose its construction plans after looking at other facilities in the area.

Cadence McShane Construction
to Build Airtex Commerce Center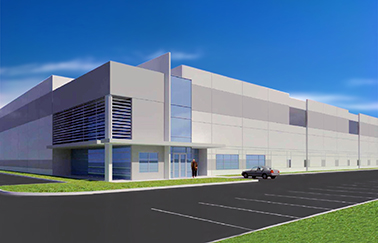 Cadence McShane will build Phase I of the Airtex Commerce Center.

HOUSTON -- Cadence McShane Construction will build Phase I of the Airtex Commerce Center industrial complex on behalf of co-developers Molto Properties and Generational Commercial Properties. The 166,250-square-foot project is located at 431 E. Airtex Drive in Houston. The project is just east of Interstate 45 and three miles north of Beltway 8 with access to George Bush Intercontinental Airport. Powers Brown Architecture is the project's architect.
Autumn Leaves of Stone Oak Opens
in San Antonio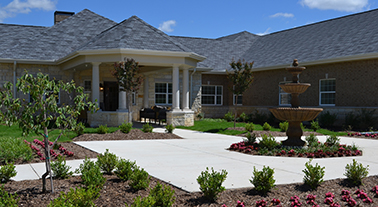 The grand opening for Autumn Leaves of Stone Oak
is set for Thursday, July 24.

SAN ANTONIO -- The LaSalle Group has opened its first San Antonio-area memory care community. Autumn Leaves of Stone Oak is a 30,000-squar-foot, $10.7 million complex providing care to just under 50 residents with Alzheimer's, dementia and memory impairment. The LaSalle Group is based in Irving, Texas.
The official grand opening is Thursday, July 24, from 4 - 7 p.m. at 20271 Stone Oak Parkway in San Antonio. The free event includes entertainment, dinner, tours of the complex and valet parking. LaSalle Group CEO Mitchell Warren will attend along with members of the North San Antonio Chamber of Commerce and the Stone Oak Business Association.
Autumn Leaves of Stone Oak is 19 miles north of downtown San Antonio on Stone Oak Parkway. It is three miles from Methodist Stone Oak Hospital and North Central Baptist Hospital.
Stan Johnson Co. Arranges Sale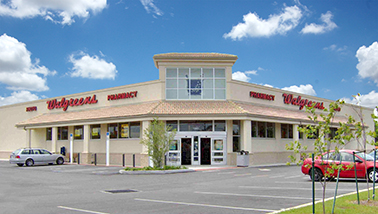 Stan Johnson Co. brokered the sale of a Walgreens store in Kilgore for an undisclosed price.

KILGORE, TEXAS -- Stan Johnson Co. has completed the sale of a 14,820-square-foot retail property leased to Walgreens to an institutional REIT in New York for an undisclosed price. Todd Moore, Jim Gibson and Donny Joseph of Stan Johnson's Houston office represented the seller, an unnamed investor based in Chicago, and the buyer in the transaction.
The property is 100 percent leased to Walgreen Co. and is located at the intersection of Henderson Boulevard and Highway 259. Nearby tenants include Walmart Supercenter, Brookshire's, Fred's Store, Bealls and Hibbett Sports.
Bonobos Opens First Dallas Location
DALLAS -- The first Bonobos in Dallas has opened at 1901 N. Henderson Ave. The 1,240-square-foot store is the first in the Dallas area and second in the state of Texas. Michael Miller of United Commercial Realty negotiated on behalf of Bonobos. Matthew Heisley with Open Realty Advisors negotiated on behalf of Henderson Main LP, the landlord. Bonobos is a men's clothing retailer based in New York City.
Structure Commercial Closes Sale
of Eastchase Shopping Center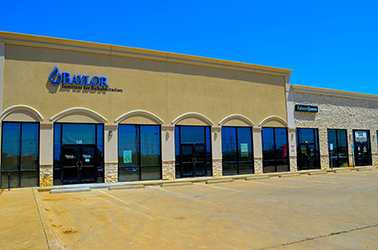 Structure Commercial has closed on the sale of the 11,501-square-foot Eastchase Shopping Center.

FORT WORTH, TEXAS -- Structure Commercial has closed on the sale of Eastchase Shopping Center, an 11,501-square-foot shopping center in Fort Worth. Eastchase Retail LP sold the property, located at 8651 John T White Road to an undisclosed buyer.

Tenants include Baylor Rehabilitation, Edward Jones, State Farm and Metro PCS. Troy Morgan of Structure Commercial brokered the transaction. The property is 100 percent occupied.
Hunington Properties Sells 74,315 SF Shopping Center in Houston
HOUSTON -- Hunington Properties has sold the Plaza at Bellaire, a 74,315-square-foot shopping center in Houston. The seven-acre property, located at the northeast corner of Bellaire Boulevard and Renwick Drive, is 100 percent occupied and anchored by Advance Auto Parts. Todd A. Carlson of Hunington Properties represented the seller, a local private partnership, in the transaction. The buyer was a local investor.
Berkadia Arranges $13.2M in Financing for Central Texas Properties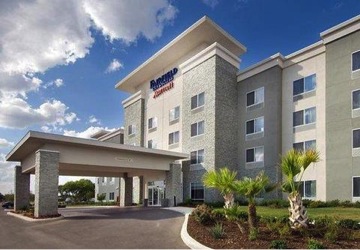 Berkadia has arranged $13.2 million for two properties in the San Antonio area, including the Fairfield Inn & Suites in New Braunfels, pictured above.
SAN ANTONIO AND NEW BRAUNFELS, TEXAS -- Berkadia Commercial Mortgage LLC has arranged $13.2 million for two properties in greater San Antonio. Berkadia's senior vice president Andy Hill arranged both loans.
Hill secured $6.7 million for the Fairfield Inn & Suites in New Braunfels. The 10-year, fixed-rate loan was secured through CMBS lender Basis Investment Group LLC. Located at 1465 N. Interstate Highway 35, the hotel was built in 2010 with 89 rooms and suites.
Hill also originated $6.5 million for an apartment property in southeast San Antonio. The three-year, non-recourse bridge loan includes funding options for renovating the property. The complex has more than 200 studio, one- and two-bedroom units and is 98 percent occupied. Amenities include a swimming pool with hot tub and sundeck, a clubhouse and several outdoor barbecue areas.
Mark One Arranges $2.9M Loan
for Retail Property in Katy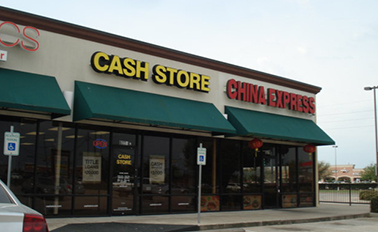 The 20,000-square-foot retail property in Katy is collateral for the $2.9 million loan.

KATY, TEXAS -- Mark One Capital has arranged $2.9 million in bank financing for a 20,000-square-foot retail property in the Houston suburb of Katy. Farhan Kabani, a senior director in the firm's Dallas office, arranged the loan. The name of the borrower was not disclosed. The loan is structured with a 10-year term and amortizes over 25 years with a fixed interest rate of 4.25 percent.
Whataburger Signs on at Terrell Market Center
TERRELL, TEXAS -- Whataburger has leased a 41,000-square-foot pad site at the Terrell Market Center. The site is located at the northeast corner of FM 148 and Crossroads Parkway in Terrell, 40 minutes east of Dallas. The opening is scheduled for summer 2015. W. Thurston Witt, Jr. of UCR Dallas represented Whataburger, and Andrew Lehner, also with UCR, represented the developer, Oakridge Investments.

Strong Job Growth in June Could Boost Office Occupancy in Near Term
Private sector employees in June added 262,000 jobs and government agencies added 26,000 positions, for a net gain of 288,000 new jobs that will potentially have a substantial impact on commercial real estate, according to a Marcus & Millichap report. During June, the unemployment rate fell to 6.1 percent from 6.3 percent in May, reaching its lowest level since September 2008.

According to the commercial real estate services provider, these new jobs will create demand for rental housing, strengthening the 20 basis-point rise expected this year that will bring the national vacancy rate to 5.2 percent.

Marcus & Millichap predicts that growth in degreed professional and business service fields, as well as those in the financial services, will fill vacant office space and generate demand in the remaining quarters of this year.

An increase in office property operations will result in a 120 basis-point drop in U.S. vacancy to 14.8 percent this year.

Robert Bach, director of research for the Americas with Newmark Grubb Knight Frank, says the growth was "robust." He also believes the increase in jobs in the sectors most important to commercial real estate will support net operating incomes as space is filled and rents move higher. This will, in turn, he says, support investment activity.

During the second quarter of 2014, an average of 272,000 total positions were added monthly, surpassing the average monthly gain of 190,000 new jobs in the first quarter. The office-using sectors, comprising information, financial activities and professional and business services, added a combined 93,000 jobs in June, well above the previous six-month average of 51,900.

Hiring at retail stores led to an increase of 72,000 trade, transportation and utilities positions. Due to recent positive reports on factory orders and manufacturing, the nation's plants added 16,000 posts in June, while construction payrolls grew by 6,000 positions.

The revised combined total for April and May increased by 29,000 jobs.

According to Bach, some analysts suggest that the improving labor market could prompt the Federal Reserve to raise interest rates sooner than it had intended in order to head off inflation. However, Bach says inflation is unlikely to become problematic with wage growth mired around 2 percent, which remains low by historic standards.

Bach, who has previously called the labor market "remarkably consistent in its unremarkable performance," says the decline in unemployment from 6.3 percent in May occurred for the right reasons. He cites the fact that the number of survey respondents who said they worked during the reference week rose substantially, the number of unemployed fell substantially and the labor force expanded modestly. This had the effect of prompting discouraged persons to resume abandoned job searches.

InterFace Multifamily Texas
Wednesday, September 3
InterFace Healthcare Real Estate
Thursday, September 4
InterFace Texas Commercial Real Estate Trends
Wednesday, October 1 and Thursday, October 2
Strategic Leadership Communications Certificate
8:30 a.m.,Tuesday, July 22

SMU James M. Collins Executive Education Center
Have an event that you would like to share with our
readers? Send an email with the details to
texas@francemediainc.com
Contact Us

Texas Real Estate Business
France Media, Inc.
404-832-8262
404-832-8260


texas@francemediainc.com

www.REBusinessOnline.com