Ciminelli Tops Off 350,000 SF Medical Office Building in Buffalo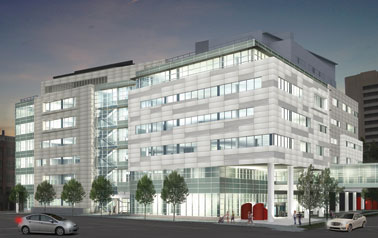 Conventus will bring 350,000 square feet of medical office space
to the Buffalo Niagara Medical Campus.

BUFFALO, N.Y. -- Williamsville, N.Y.-based Ciminelli Real Estate Corp. has topped off Conventus, a seven-story medical office building located at 1001 Main St. in Buffalo. Situated on the Buffalo Niagara Medical Campus, the 350,000-square-foot building is scheduled for completion in spring 2015. Located at the Northern Gateway to the medical campus, the building will be physically connected via enclosed walkways to the new John R. Oishei Children's Hospital, the new University at Buffalo School of Medicine and Bioinformatics, and the University at Buffalo Research Institute on Addictions. Tenants will include Kaleida Health, UBMD, AMRI and First Niagara Bank.

HFF Arranges $27.2 Million Construction Loan for Industrial Build-to-Suit

WOODBRIDGE, N.J. -- HFF has arranged $27.2 million in construction financing for the development of a build-to-suit industrial property in Woodbridge. Situated on 9.33 acres at 275 Blair Road, the 190,000-square-foot refrigerated warehouse and distribution facility will be fully occupied by Preferred Freezer Services, a freezer warehouse operator. Wells Fargo provided the 24-month loan for the borrower, a joint venture between Advance Realty and F. Greek Development. Jim Cadranell, Jon Mikula and Michael Lachs of HFF secured the construction loan for the borrower.

19,000 SF David Barton Gym to Open
at Boston Park Plaza Hotel & Towers


BOSTON -- David Barton Gym has signed a long-term lease for 19,000 square feet of space at Boston Park Plaza Hotel and Towers, which is located at 50 Park Plaza in Boston. The gym will feature a ground-floor entrance and below-grade retail space. This location is the company's first gym in Massachusetts. Scott Edlitz of Colliers International's New York office represented David Barton Gym in the transaction.


C. Cowles & Co. Acquires 226,000 SF Warehouse Facility in North Haven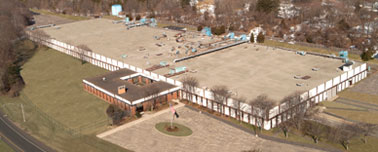 Situated on 23.5 acres, the property offers 206,000 square feet of manufacturing space and 20,000 square feet of office space.

NORTH HAVEN, CONN. -- C. Cowles & Co. has acquired a manufacturing/warehouse facility located at 100 Kenna Dr. in North Haven from The Freedom Group Family of Companies for an undisclosed price. Situated on 23.5 acres, the 226,000-square-foot warehouse/manufacturing property offers 206,000 square feet of manufacturing space and 20,000 square feet of office space. Built in the 1960s, the facility also features 18-foot clear ceiling heights, 40- by 40-foot column spacing and a wide-open floor plan. The buyer, a precision metal stamping company, plans to consolidate two business units in one facility. Jim Panczykowski of Binswanger's New Haven office handled the transaction.

Federal Capital Partners Acquires
174-Site Manufactured Home Community

ERIE, PA. -- Federal Capital Partners, through its existing joint venture with Horizon Land Co., has purchased Valley Village in Erie. The 174-site manufactured home community is well located within the city and proximate to existing FCP/Horizon communities. The Valley Village acquisition brings the joint venture's portfolio to a total of 19 mid-Atlantic communities with approximately 2,920 sites. Since closing the joint venture, FCP/Horizon has purchased nine communities representing approximately $80 million in value.

Colonna Brothers Inc. Acquires
121,361 SF Industrial Facility

The 121,361-square-foot industrial facility is located at
319 Ridge Road in South Brunswick, N.J.

SOUTH BRUNSWICK, N.J. -- Colonna Brothers Inc. has acquired 319 Ridge Road in South Brunswick for an undisclosed price. The 121,361-square-foot industrial facility features sections of 20- to 30-foot high ceilings, 42-by-42-foot column spacing, 17 tailboards and one drive-in. Mark Tannen of United Realty Advisors represented the buyer, while Robert Sager and David Blitt of Bussel Realty Corp. represented the seller, 319 Ridge Road Associates LLC, in the transaction.

Thor Equities Acquires Upper East Side Townhouse in Manhattan

NEW YORK CITY -- Thor Equities has acquired 36 East 61st Street, a townhouse located in New York's Upper East Side. The seven-story, 15,900-square-foot building features 2,600 square feet on the lower level, 2,500 square feet on the ground floor and 3,600 square feet on the each of the remaining floors. Currently, the property is used as office space, but it offers both commercial and residential opportunities for tenants. The seller, a high-net-worth family, sold the property for an undisclosed price.

Cushman & Wakefield Brokers Hudson News Headquarters Relocation

Hudson News Distributors is relocating to 701 Jefferson Road
in Parsippany, N.J.

NORTH BERGEN AND PARSIPPANY, N.J. -- Cushman & Wakefield has brokered deals to facilitate the relocation of Hudson News Distributors from North Bergen to Parsippany. Bergen Logistics purchased Hudson News' 23-acre, 475,000-square-foot headquarters located at 5903 Westside Ave. in North Bergen for an undisclosed price. In conjunction with the disposition, Cushman & Wakefield arranged the lease of 701 Jefferson Road in Parsippany for Hudson News. The company will use the 135,000-square-foot former Coca-Cola distribution facility as its new headquarters. Scott Perkins of NAI James E. Hanson represented the landlord, Jofra Realty, in the lease transaction. Bonni Heller, Richard Baumstein, Andrew Merin and Gary Gabriel of Cushman & Wakefield represented Hudson News in the transactions.
Delshah Capital Refinances
1356 First Avenue for $11.5 Million

NEW YORK CITY -- Delshah Capital has refinanced its existing debt on 1356 First Ave., located in New York City's Upper East Side, for $11.5 million. The 20,000-square-foot property offers 26 one-bedroom condominium units and one retail unit. Petaluma, the Italian restaurant retail tenant, is being completely renovated and will reopen in this fall with C.J. Bivona as chef. Santander Bank originated the loan, which features a 4.05 percent interest rate with a seven-year term. Simon Rosenfeld of Meridian Capital Group represented both sides in the transaction.
Marcus & Millichap Arranges
Two Apartment Buildings Sales in NYC

NEW YORK CITY -- Marcus & Millichap (NYSE: MMI) has arranged the sales of two apartment buildings totaling $5.13 million in New York City. In the first transaction, a limited liability company sold 481 Saint Marks Avenue, a nine-unit apartment property located in Brooklyn for $1.88 million or approximately $360 per square foot. Patxi Colbern and Shaun Riney from Marcus & Millichap's Brooklyn office acted on behalf of the seller. In the second transaction, Riney represented a limited liability company in the disposition of 533 Bergen Street, an eight-unit apartment property in Brooklyn. The asset sold for $3.25 million or approximately $463 per square foot.
Rhode Island Office Market Stabilizes, Sees New Development
By Leeds Mitchell IV
Senior Vice President
MG Commercial Real Estate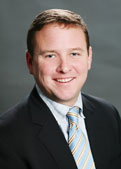 Leeds Mitchell IV
PROVIDENCE, R.I. -- In Providence, the Class A office market hasstabilized, thanks to a number of large lease renewals last year as well as new activity in the market. The current vacancy rate for Class A office product is now under 9 percent in the Capital City with an overall office vacancy rate of 14 percent, which represents a decrease of 100 basis points compared to this same point last year. Consequently, this activity has pushed rental rates for Class A space back over $30 per square foot on new deals.
Recently, Nortek completed a lease for 24,000 square feet at the Blue Cross Blue Shield building located in the Capital Center district of Providence. Tech startup Swipely has completed its move into more than 25,000 square feet at 10 Dorrance Street. But for the Swipely expansion, the downtown Providence Class B office market remains stagnant.
There has been some activity on the capital markets front as well in Providence. The Foundry Associates recently completed its purchase of the former American Locomotive Works (ALCO) site, which totals more than 200,000 square feet of redeveloped office space, for $19.05 million. In addition, Providence-based Paolino Properties recently completed the acquisition of 100 Westminster (300,000 square feet), the adjacent Historic Building, 30 Kennedy Plaza and the parking lot located just across the street. The total purchase price for the parcels was $60 million.
Other significant transactions from the past 18 months include 15 LaSalle Square (master-leased by Hasbro), which traded for $29.8 million, and Gateway Center, which traded for $13.2 million.
Finally, it appears that the redevelopment of the former South Street power plant may come to fruition. Developer Commonwealth Venture Properties is working with the University of Rhode Island (URI), Brown University and Rhode Island College (RIC) to redevelop the 120,000-square-foot facility. RIC and URI plan to utilize the building for their nursing programs, while Brown would utilize it for administrative office space.
In late 2011, the I-195 Redevelopment District Commission was formed to market and sell 20 acres of land freed up by the location of Interstate 195, which was undertaken to relink nearly 40 acres to the downtown area and revitalize the market. Today, all of the infrastructure improvements associated with the I-195 land redevelopment project are well underway. It is expected that real movement should occur in the next 12 to 18 months. Many developers are currently interested in residential development on the southern portions of the land.
The West Bay suburban office market continues to battle vacancy rates, ending 2013 at about 16 percent. Activity has been intermittent; however there is some demand for Class A office space with a handful of active requirements. Regarding new development, Michael Integlia & Co. is in the process of completing a 45,000-square-foot Class A office building, which will be fully leased to Coastway Community Bank. Delivery is slated for summer 2014.
In addition, Integlia is preparing to begin site work for One Metro Center Boulevard in Warwick. The project is anticipated to total 100,000 square feet of office space with an anticipated delivery date of summer 2015. This site was acquired as a part of the company's purchase of the former Leviton property.
In Northern Rhode Island, the acquisition and redevelopment of 1301 Atwood Ave. by Hobbs Brook Management has yielded a 100,000-square-foot lease with Dassault System, which is set to take occupancy at the end of this year.
Looking forward, pricing should remain at current levels at least through the end of the year, but with continued tightening of tenant concessions by landlords. Current interest rates continue to attract former tenants into becoming buildings owners, which is resulting in a lack of office product to purchase. While vacancy may be waning slightly, unemployment rates continue to drive market hesitation and have precipitated mostly lateral movements within the marketplace.
*This article originally appeared in the May 2014 issue of Northeast Real Estate Business magazine.

Significant Employment Growth Drives Retail Activity in Pittsburgh

By Jared Imperatore
Vice President, Retail Services
Cushman & Wakefield | Grant Street Associates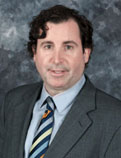 Jared Imperatore
PITTSBURGH --
According to the Allegheny Conference on Economic Development, in 2013 there were more people working in Pittsburgh than ever before. The region has seen five consecutive years of continuous expansion and a current capital investment of $3.2 billion. Pittsburgh ranks among the top 15 metropolitan areas for five-year private sector job growth, according to the On Numbers Economic Index. Possibly more impressive than the jobs themselves, the earnings growth in the region over the same five-year period was 24.3 percent -- the highest increase in the U.S.
Pittsburgh's unemployment rate fell to 6 percent in February, with the seven-county region posting an increase of 2,400 jobs during the same period. Among the companies expanding in Pittsburgh is Cigna Health. The company, which currently employs more than 1,400 in the region, plans to grow by 10 percent in 2014, adding approximately 150 new management, training and customer service positions to its regional post in Pittsburgh's Parkway West submarket.


This is great news for retailers in the area, which is also known as the Airport Corridor and which has been a mecca for retail for several decades. In recent years, retailers have struggled to survive here, as the submarket suffered from over-development and the decline of the airline industry. However, the energy and healthcare industries have brought new life and new development to the area during the past 36 months, and the market has begun to respond with hotel construction and a new assortment of retailers aimed at serving the growing office and residential populations.
By the Numbers
Pittsburgh's retail market saw little change in 2013, ending the year with a vacancy of just over 4 percent, down 0.9 percentage points from the same period in 2012. Leasing activity dropped 19 percent to 1.9 million square feet, but net absorption increased 47.5 percent over 2012, finishing the year at 1.2 million square feet of absorption. Overall asking rental rates remained in the $16 to $40 triple net range throughout the year, ending the fourth quarter of 2013 at $19.94 per square foot. Asking rents at most new developments are upwards of $35 per square foot, triple net, while existing available space is closer to $25 per square foot, triple net, in neighborhood and mixed-use developments.
To read the full report, click here.
*This article originally appeared in the May 2014 issue of Northeast Real Estate Business magazine.

Real Estate Opportunity & Private Funding Investing Forum

Overview: The 15th annual U.S. Real Estate Opportunity & Private Fund Investing Forum.

When: June 12-13; 11:00am - 6:00pm
Where: Marriott Marquis, 1535 Broadway,

NYC
Contact us
Matt Valley, Editorial Director
Northeast Real Estate Business
France Media, Inc.
404-832-8262
404-832-8260