ARCP to Sell Shopping Center Portfolio
to Blackstone for $2 Billion



David Kay

President, ARCP

NEW YORK --
American Realty Capital Properties Inc. (NASDAQ: ARCP) intends to sell its multi-tenant shopping center portfolio for approximately $2 billion in cash to affiliates of Blackstone Real Estate Partners VII.
ARCP plans to use the capital from its multi-tenant business to fund the purchase of a
previously announced Red Lobster portfolio
. ARCP has entered into a letter of intent to sell its multi-tenant shopping center portfolio to Blackstone and expects to finalize definitive documentation with Blackstone with respect to the sale in the next 30 days.
The New-York based REIT would then use the proceeds from the sale to fund its Red Lobster sale-leaseback transaction. The properties included in this portfolio are the same properties that ARCP previously announced would be spun off into American Realty Capital Centers Inc.
"We continued to look at options to create stockholder value through a disposition of our multi-tenant assets, and we believe that through the sale to Blackstone of the multi-tenant shopping center portfolio, we have accomplished this," says David Kay, president of ARCP.
To read Danielle Everson's full report, click here.

BNY MELLON TO SELL ONE WALL STREET OFFICE TOWER FOR $585M

A joint venture led by
Macklowe Properties is acquiring One Wall Street in Manhattan.
NEW YORK CITY --
Bank of New York (BNY) Mellon has agreed to sell
its 1.1 million-square-foot One Wall Street office tower in Manhattan to a joint venture led by Macklowe Properties for $585 million. CBRE is brokering the deal, which is expected to close in the third quarter.
Completed in 1931, the art deco building stands 50 stories. Investment services provider BNY Mellon has occupied the property since 1989, when The Bank of New York acquired Irving Trust Co.


"We're pleased to have reached this agreement," says Gerald Hassell, chairman and CEO of BNY Mellon. "Once finalized, it will advance our plan to consolidate office space in New York City, lead to a more functional and efficient work environment for our employees and deliver a solid financial gain to the company."


Hassell adds that BNY Mellon expects to announce a new lease for space elsewhere in the New York region within the next two months. The company's headquarters moved from 48 Wall Street to One Wall Street in 1998.


Irving Trust Co. purchased the original lot in 1927 for $14.5 million. Voorhees, Gmelin and Walker designed the skyscraper, which was constructed with a base of Maine granite and Indiana limestone exterior.




The Witkoff Group Taps CBRE Group
to Market 20 Times Square Retail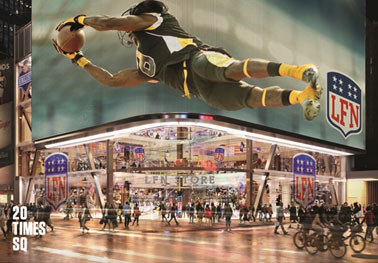 CBRE Group will market the 76,000-square-foot retail portion
of 20 Times Square.

NEW YORK CITY -- A joint venture between The Witkoff Group, Winthrop Realty Trust, New Valley LLC, Maefield Development and Ian Schrager Co. has named CBRE Group as the exclusive leasing agent for the retail portion of 20 Times Square. The 76,000-square-foot retail component features 200 linear feet of wraparound frontage at the corner of 47th Street and Seventh Avenue and a 25-foot tall glass storefront, as well as flexible floor sizes ranging from 10,700 to 14,700 square feet. The retail space will be one component of 20 Times Square, a mixed-use development that will include a 425-room Times Square EDITION hotel and 40,000 square feet of dining, entertainment and event space. Stephen Siegel, Andrew Goldberg and Susan Kurland of CBRE will oversee the leasing efforts for the property.


Equus Acquires Controlling Interest
of 288,127 SF Office Complex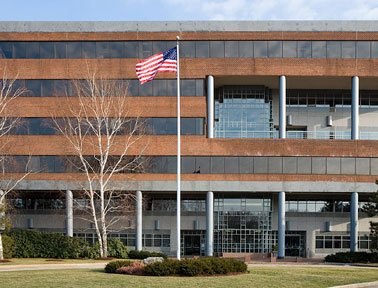 The two-building, 288,127-square-foot office park was
87 percent occupied at the time of closing.

WALTHAM, MASS. -- Equus Capital Partners, through one of its affiliates, has recapitalized University Office Park in Waltham, a suburb of Boston. The two-building, 288,127-square-foot office park was 87 percent occupied at the time of closing. Equus and Direct Invest LLC worked to restructure and recapitalize the previous tenant-in-common ownership structure. In addition to its preferred equity infusion, Equus also acquired more than 25 percent of the ownership interests in the buildings. The property will be managed by affiliates of Equus. The acquisition of the leasehold interest in University Park was made on behalf of BPG Investment Partnership IX, Equus' $310 million private equity fund.

Bussel Realty Brokers 102,108 SF Industrial Property Sale
Modway East End Imports acquired the 102,108-square-foot
industrial facility in South Brunswick, N.J.

SOUTH BRUNSWICK, N.J. -- Bussel Realty Corp. (BRC) has brokered the acquisition of 138 Georges Road in South Brunswick. New York City-based Modway East End Imports purchased the 102,108-square-foot industrial facility for an undisclosed price from LIT Industrial LP, a Clarion Partners affiliate. Situated on 19 acres, the warehouse features 25-foot ceilings, 40- by 50-foot column spacing, eight loading docks and one drive-in door, as well as 2,108 square feet of office space. David Posner, Robert Sager and David Blitt of BRC represented the buyer; Nate Demetsky of JLL represented the seller in the transaction.

Houlihan-Parnes Arranges $14 Million Mortgage for Office Building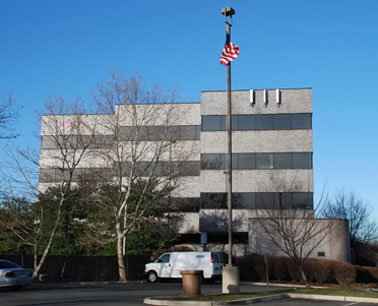 Bergen County Social Services has signed a lease for 55,000 square feet at the five-story office building in Rochelle Park, N.J.

ROCHELLE PARK, N.J. -- Houlihan-Parnes Realtors has arranged a $14 million first mortgage on a five-story office building located at 218 Route 17 N. in Rochelle Park. The loan includes a fixed-rate portion and provides a line of credit at a floating rate for build-outs. Located on the southeast corner of Route 17 North and West Passaic Street, the property was acquired by members of Houlihan-Parnes Realtors in 2002. Recently, Bergen County Social Services signed a lease to occupy 55,000 square feet at the 103,605-square-foot office building. Andrew Greenspan, James Houlihan and Meghan McEvoy of Houlihan-Parnes arranged the financing. Elizabeth Smith of Goldberg, Weprin, Finkel, Goldstein LLP represented the borrower, while Raymond Cohen of Chicago Title Insurance provided the title. GHP Office Realty LLC, an affiliate of Houlihan-Parnes Realtors, manages the building.
Schuckalo Realty Sells Two Office Buildings in New Jersey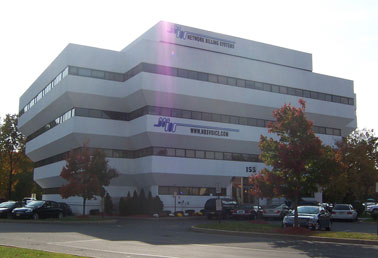 This 50,000-square-foot office building in Wayne, N.J.,
sold for $4.4 million.

WAYNE AND HACKENSACK, N.J. -- Schuckalo Realty Corp. has brokered the sale of two buildings in New Jersey for $8.25 million. 280 Holdings LLC purchased 155 Willowbrook Blvd., a 50,000-square-foot office building in Wayne, for $4.4 million, and 125 State St., a 40,000-square-foot office building in Hackensack, for $3.85 million. At the time of sale, the property in Wayne was 90 percent occupied and the Hackensack property was 100 percent occupied. The buyer has retained Schuckalo Realty Corp. as the exclusive leasing agency and property manager.

Jason Bauer, Avi Voda Launch
NYC-based Voda Bauer Real Estate
NEW YORK CITY -- Jason Bauer, founder of Crumbs Bakeshop, and Avi Voda, a New York City real estate veteran, have launched Voda Bauer Real Estate. The full-service residential and commercial firm will focus on properties in Manhattan and Brooklyn and foster an environment of collaboration and best practices sharing among its agents and employees. The firm is headquartered at WeWork, which is located at 222 Broadway in Manhattan. Additionally, Voda Bauer has an investment sale division that will focus on brokering off-market transactions, as well as sourcing equity for investments opportunities.

Three Brokers Join Binswanger's Philadelphia Commercial Division

PHILADELPHIA AND KING OF PRUSSIA, PA. -- Philadelphia-based Binswanger has hired Christopher Brennan, Jesse Gemberling-Johnson and Jason Kramer as vice presidents for the firm's Philadelphia commercial division. Brennan will operate out of Binswanger's King of Prussia office and will be responsible for commercial real estate services in suburban Philadelphia, especially in the Chester and Delaware county markets. Prior to joining Binswanger, he served as an internal advisor consultant and sales representative for The Hartford Mutual Funds. Operating out of the Philadelphia office, Gemberling-Johnson and Kramer will be responsible for landlord and tenant representation requirements for clients in Philadelphia's Center City. Most recently, Gemberling-Johnson served as a captain for the United States Marine Corps in Australia, Afghanistan and Japan. Prior to rejoining Binswanger, Kramer was an associate with Blank Rome LLP.
Jonathan Tesser, Michael Markey Rejoin Colliers International

PARSIPPANY, N.J. -- Jonathan Tesser and Michael Markey have rejoined Colliers International as executive managing directors. Based in the firm's Central New Jersey office, Tesser and Markey will specialize in providing brokerage and advisory services for the sale and leasing of industrial real estate in Northern and Central New Jersey. Prior to rejoining the firm, both Tesser and Markey held senior executive positions with JLL.
JLL's Brandenburg: Retail Financing Represents 1/3 of Total CMBS Issuance

LAS VEGAS -- Mark Brandenburg, executive vice president of JLL, discusses the role of retail's place in CMBS money. Retail makes up roughly one-third of total CMBS issuance, according to Brandenburg. Brandenburg's commentary came during the 2014 ICSC RECon show in Las Vegas, which drew more than 33,000 retail and shopping center professionals, as well as 1,000 exhibitors.


Retail Trends 2014: Specialty Grocer
to Sprout New Stores in Peach State


Specialty grocer Sprouts is expanding into Georgia this year with four new stores (Los Angeles location pictured).
LAS VEGAS -- Sprouts Farmers Market Inc., the publicly traded Phoenix-based specialty grocer with an ambitious growth plan, is coming to the Peach State. The first of four Sprouts stores in metro Atlanta will open June 18 in Snellville, followed by more openings later this summer in Dunwoody, Norcross and John's Creek.


"We're a chain of 172 units. We'll be at 191 at the end of this year, but our long-term [goal] is 1,200 units," said Ted Frumkin, the company's senior vice president of business development. "We have our work cut out for us."


Frumkin's comment came Monday evening during "Retail Trends 2014," a panel discussion moderated by Bill Rose, vice president and national director of the retail group at Marcus & Millichap. Hessam Nadji, senior vice president and chief strategy officer for Marcus & Millichap, provided a largely upbeat outlook for the U.S. economy and retail real estate.


The panel discussion took place at the Renaissance Hotel during RECon 2014, the International Council of Shopping Centers' annual global trade show that attracted more than 33,000 industry professionals.


-- Matt Valley


Click here to read the full article.
Real Estate Opportunity & Private Funding Investing Forum

Overview: The 15th annual U.S. Real Estate Opportunity & Private Fund Investing Forum.

When: June 12-13; 11:00am - 6:00pm
Where: Marriott Marquis, 1535 Broadway,

NYC
Contact us
Matt Valley, Editorial Director
Northeast Real Estate Business
France Media, Inc.
404-832-8262
404-832-8260