caSNP E-News

Issue: # 5

May 2013



The GW Cancer Institute's Center for the Advancement of Cancer Survivorship, Navigation and Policy (caSNP) E-News provides information on relevant articles, trends and updates in the fields of navigation and survivorship along with current and upcoming caSNP programs and initiatives.
In the News

Community Cancer Center Administration and Support for Navigation



This article

written by the GW Cancer Institute's Mandi Pratt-Chapman and Anne Willis addresses the value of patient navigation in a community cancer center setting and ways to justify patient navigation as a critical component of care

.

Cancers Share Gene Pattern, Study Confirms

An article featured in the New York Times reports that studies from The Cancer Genome Atlas (TCGA) Research Network, of

the National Institutes of Health,

reveal common gene mutations among cancers.



Responding To Critics, Obama Administration Unveils Simplified Health Insurance Applications



An

article

featured in the

Washington Post

, announces the Obama administration's release of simplified health insurance applications for individuals to obtain health insurance as part of the Affordable Care Act.

GW's Survivorship Clinic Featured in ONS SIG Newsletter


The George Washington (GW) University Medical Faculty A
ssociates (MFA) and GW Cancer Institute (GWCI)'s Thriving After Cancer (TAC) adult survivorship clinic's multi-disciplinary model to provide comprehensive care for cancer survivors was recently featured in the Oncology Nursing Society's Special Interest Group Newsletter. View the article on TAC and other program models.

Cancer Survivorship E-Learning Series for Primary Care Providers
Free Continuining Education Progam!

The Cancer Survivorship E-Learning Series is a free continuing education program that provides a forum to educate primary care providers (PCPs) (e.g., general medicine physicians, geriatricians, gynecologists, physician assistants, nurse practitioners, nurses) who may have patients who are cancer survivors about how to better understand and care for survivors in the primary care setting. Continuing education credits (CEs) are available at no cost to participants for each 1-hour module.
Navigation and Survivorship Resource Solicitation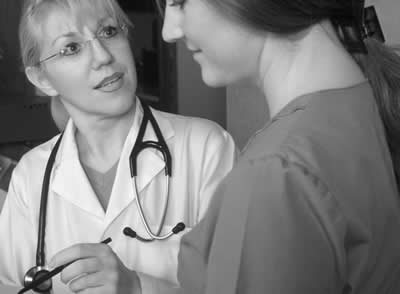 Navigator and Survivorship Job Descriptions


As part of caSNP's effort to provide the navigation and survivorship communities with beneficial tools and resources, we are seeking individuals who are willing to voluntarily share their tools to disseminate to the community either online or at caSNP trainings.
If you are interested in sharing a navigator or survivorship job description, please e-mail [email protected]. Identifying information can be removed or acknowledgement can be made of contributing organization, according to your preference.
If you have any feedback regarding the caSNP E-News or other questions, please send an e-mail to

[email protected]

.

Thank you,
The GW Cancer Institute's
Center for the Advancement of Cancer Survivorship, Navigation and Policy

www.gwcancerinstitute.org