Adopt-A-Student Sponsors
Please support these local businesses who are supporting our school and families:
Gold Sponsors:
Silver Sponsors:
Bronze Sponsors:
TRCS Employment Opportunity
TRCS is currently looking for a Spanish II teacher for the high school campus. If you are interested or have someone to recommend, please contact Randy Lemiere at 636-1600.
Keyboards Wanted!
The high school campus is seeking donations of full-sized musical keyboards for their "Keyboard, Voice & More" class next year. If you have one, please call the high school at 636-1600.
EScrip, BoxTops and Soup Labels -- OH MY!
With all of the action of a new school year, don't forget a few of the small fundraisers that continue to help at TRCS:
Box Tops for Education & Campbells Soup Labels... please clip and collect those little rectangular things. We get hundreds of dollars from them each year! They can be turned in at the school front desk. A couple of times a year we do "box tops and soup label drives."
eScrip: You can register your Safeway cards at www.escrip.com and help TRCS earn extra funds!
Greetings!
Cooper the (B)eagle, Mrs. Johnson's dog, joined the Jog-a-thon fun and nearly ran two full laps before needing a nap.

THANK YOU!
We raised more than $12,000 at this year's Jog-a-thon event! Our kids had a great day, and it was such a blessing to see all of our students together on one campus sharing the 31st annual Jog-a-thon event. What a blessing!
Summer is here, but we ended the year on a high note with so many students being recognized for their accomplishments. Please see the articles below for award and scholarship details.
Have a wonderful, relaxing summer -- and we look forward to seeing you again in the Fall!
Don't forget these important dates:
August 28th: SCHOOL STARTS!
September 2nd:
Labor Day, school closed
To view later dates, please check out the school calendar online.
Congratulations TRCS Class of 2013!
Who was the mystery lunch donor?
A big "thank you" goes out to the mysterious donor who purchased lunch for the elementary campus staff on the last day of school. What a wonderful surprise! Whoever you are, the staff says THANK YOU!
Got an extra fridge?
The school is in need of an extra refrigerator to use at the Go 4th event at Lake Sacajawea. If you have one, we'll haul it away for you! Please contact the elementary office at 360-423-4510 if you have one available.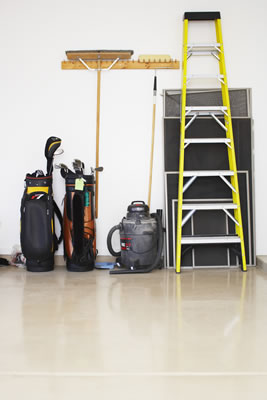 Garage Sale to benefit TRCS for new classroom carpets...
We will be selling parking AND having a rummage sale on Saturday, August 3rd to benefit our new carpet fund for some of our more desperate classrooms. If you have items to donate, or would like to volunteer on this day, please contact the elementary office at (360) 423-4510.
Here are a few highlights from the elementary awards ceremony:
The following students were selected for the Outstanding Student Awards (grades 1 - 7):
1st Grade: Carson Pickens, Ailie Jimenez
2nd Grade: Angie Eugenis, Cale Fransen
3rd/4th Grade: Gavin Dombrowsky, Jessie Tevis
4th/5th Grade: Nathan Brudi, Grace Erickson
6th Grade: Jaden Moore, Erika Beach
7th Grade: Matthew Hull, Macie Doolin
The Presidential Award for Academic Excellence was awarded to the following 5th grade students: Ada Beasley, Capri Franzen, Taya Hilsenhoff, Aiden Moon, Ryan Ransom,and Millie Williquette
The Outstanding Student Award which is awarded annually to one exemplary student from the 6th grade was given to Amber Lee (pictured, above, right). The Principal's Award which is awarded annually to one 6th grade student for perseverance and improvement was awarded to Thomas Flood (pictured, above, left).
Child Development Center Update
Building a Foundation for a Lifetime of Learning
"It is he who saved us and chose us for His holy work, not because of what we have done, but because that was His plan." - 2 Timothy 1:9
Longview School District Superintendent Suzanne Cusick recognized Three Rivers Christian School as an Early Literacy Partner School. A plaque was recently presented to TRCS in recognition of this achievement. Our Center continues to be committed to success in excellence as we partner with children, family and community in the name of Jesus!
It is with honor that I acknowledge my Administrative team members JoAnne Dodge, Vicki Fortner, Linda Mills, Sue Siegel, Cindy Siegel and Brenda LeMonds for their outstanding work efforts. Your dedication to our ministry is a blessing to us all!
We have a wonderful, dedicated staff of 40 members that brings their own unique, God given strengths, talents and interests to the students of their classrooms. They provide an environment which cultivates rich relationships and allows children to become secure, confident learners in Christ. It is with great appreciation that I thank each of them for a job well done!
We are looking forward to our summer program "TRCS Camp 2013!" Campers are anticipating VBS, 5 Day Clubs, field trips, swim lessons, community service projects, park outings, library visits, fishing, hiking, cooking, and a whole lot more! We are excited to experience the many opportunities for adventure, learning, exploring and basking in the world that God has created!
We will continue our Heart of Service community projects throughout our summer program. It is our goal to make a loving difference in the lives of others, as we minister to all children and families throughout Cowlitz County.
It is this time of the year that I become ever so aware of the many extraordinary people that make up our ministry and I am thankful for each and every one. May I take this opportunity to thank each of you for your continued support, prayers and gracious sharing with TRCS.
Randy Lemiere,

High School Principal

High School Awards
At the senior awards night, Alex Schmidt was awarded the Kelso Kiwanis Scholarship in the amount of $500, the Bert Thompson Memorial Scholarship in the amount of $300 and the WIAA Dick Grabenhorst memorial scholarship in the amount of $250.
Lauren Claunch was awarded the Kelso Kiwanis Scholarship in the amount of $250.
Josh Caddel was awarded the WIAA Dick Grabenshorst memorial scholarship in the amount of $250
The American Citizenship Award is presented to students who consistently exhibit the kinds of behavior we desire -- prepared in class, homework finished on time, volunteering and ready to help others, and treats everyone with respect. We gave the entire senior class the American Citizenship award which is a testament to the example that the entire class was to our school. Students selected from the other classes were:
8th grade: Natalie Ransom, Jared Clapp, Kelsey Johnson, Parker Doolin, Cheyenne Sarmiento, Avery Jackson,
9th grade: Kessa Portwood, Alicia Hillger, Seth Ackerman, Eric Horness, Anna Claunch, Kara Kadey, Elizabeth McCarthy, Annika Anderson, Haley Walker, Chandell Brown, SunnyRay Kallunki, Erik Rentner
10th grade: Heidi Delashaw, Laura Purvis, Karsten Rentner, Danny Hull, Jordan Caddel, Nikki Schmidt, Madison Moody, Mariah Kochis, Lauren McElhaney, Michelle Chen, Erin Brudi, Danielle Leslie, Rachelle Settle, Ian Hoffman, Caleb Moore
11th grade: Mackenzie Schmutz, Olivia Doehne, Noah Mock, Ailee Vegh, Rachel Bergman, Stephanie Maldonado,
The Distinguished TRCS Student Awards are selected by staff and represent their choice of the best student for each grade, evaluated by academics, classroom behavior, respect towards others, and service. Distinguished TRCS student awards went to:
Natalie Ransom - 8th grade
Elizabeth McCarthy -9th grade
Heidi Delashaw - 10th grade
Noah Mock - 11th grade
Zachary Sarmiento -12th grade
Russell Flood was selected for the Perfect Attendance Award.
President's Education Awards Program - Outstanding Academic Excellence - This award is given twice during the TRCS school experience; after the 8th grade and upon completion of the 12th grade. It is given to students who maintain a 3.5 to 4.0 GPA and score at the 85th percentil or above on standardized testing in math and/or reading. We have four 8th grade students receiving this award: Charity Tevis, Erik Rentner, Jared Clapp and Logan Parcel. Three seniors also qualified: Nic Portwood, Chris Walker and Logan Woods.
Principal's Perseverance Award is given to students who overcome personal and/or academic issues during the school year and show great perseverance: Rachelle Settle, Kaleb Jorgenson, Eric Horness, Kiley Caliguri, Ethan Chavez, Russell Flood, Eric Powell, Brandon Powers, Madison Moody, Selena Carns, Nic Portwood, Andrew Hilger.

12th grade class Valedictorian: Chris Walker
12th grade class Salutatorian: Miykael Tevis

The Ambassador Award

recognizes a senior who has demonstrated outstanding service (community, church, school) and has been actively involved with evangelism & witnessing for the Lord:

Josh Caddel.

The Administrator Award recognizes the senior who demonstrated outstanding attendance, citizenship, perseverance, diligence, academic & spiritual growth, and leadership: Alex Schmidt

WIAA LEAP Award: This special award is for leadership in athletics in our state. The WIAA has a program for students to be involved with service and decision making. Student athletes who are chosen are future leaders in athletics. Students are chosen for a two year term and help at state football and basketball tournaments. Students give input in policies and controversies of the WIAA. Our WIAA LEAP program participant is Mercedes DeBruler.
TRCS Athletic Update
A Message from Athletic Director, Tim Carns
I hope all of this gives you a clearer understanding of TRCS athletics. I am always open to new ideas and new ways of fund-raising. If you believe you can help strengthen TRCS athletics in any avenue please feel free to
contact me
.
Do You Goodsearch?
This is EFFORTLESS Fundraising!
If you're not already doing it, take a minute to change your internet search window to default to
www.goodsearch.com
, and select Three Rivers Christian School as your charity of choice. Did you know this simple act brings in hundreds of dollars to TRCS every year?
"Let us not grow weary of doing good, for at the proper time we will reap a harvest if we do not give up."."
- Galatians 6:9