Tuition Assistance Partners: Can YOU Be One of a Hundred?
We hear it every day: it's a difficult economy, times are tough, and families are struggling to make ends meet.
At TRCS, we never want to turn families away from a Christian education because of funding, and it is because of generations of loyal supporters that we have made a substantial difference in the lives of more than 10,000 children.
This year, we need 100 people who can commit to giving $50 a month for the ten months of the school year so that we can meet our $60,000 commitment to providing assistance to families in need for the 2012-2013 school year.
Only 100 people giving $50 a month.
Can you join us?
A small sacrifice can bring large rewards. So far this year, more than thirty families are receiving varied levels of tuition assistance.
So far we've raised over $29,000. Be one of the hundred - make a lasting difference for a child's future. Click here for more info, or donate online at www.3riversschool.net.
Adopt-A-Student Sponsors
Please support these local businesses who are supporting our school and families:
Gold Sponsors:
Silver Sponsors:
Bronze Sponsors:
EScrip, BoxTops and Soup Labels -- OH MY!
With all of the action of a new school year, don't forget a few of the small fundraisers that continue to help at TRCS:
Box Tops for Education & Campbells Soup Labels... please clip and collect those little rectangular things. We get hundreds of dollars from them each year! They can be turned in at the school front desk. A couple of times a year we do "box tops and soup label drives."
eScrip: You can register your Safeway cards at www.escrip.com and help TRCS earn extra funds!
Greetings!
We wish you and your family all the best for true Christmas happiness. May God bless you in the coming year!
Don't forget these important dates:
December 19th: High School Progress Reports
December 20th: Elementary/Middle School Christmas Program (Kindergarten - 2nd will perform from 6:15 to 6:45, Music Conservatory/Piano Recitals will be from 7:00 to 7:15, 3rd to 5th will perform from 7:15 - 7:45, Band will perform from 7:45 until finished.)
December 21st: Early Release for Christmas Break
December 24th - January 4th: Christmas Break
February 4th: "An Evening With Bob Goff" at the Columbia Theatre - Buy tickets now and support TRCS at www.columbiatheatre.com!
Remember Your Blessings!
A Holiday Message from Athletic Director, Tim Carns
One of the most familiar passages in the New Testament is the story of the 10 lepers. We were taught it in Sunday School. We read it in family devotions. We hear it preached yearly at Thanksgiving and Christmas yet we never seem to fully embrace it's message, "Were not all 10 cleansed? Where are the other nine? Was no one found to return and give thanks to God?"
If you listen close you can hear the heart of Christ. "Have I not saved you? Did I not heal you? Do I not provide for you? Don't you see all the gifts I have given you? Why are you not grateful? Why do you not appreciate me? Why do you not thank me?"
I don't know about you but I often hear myself complaining when I should be complimenting, griping when I should be grateful and murmuring when I should be praising. James tells us that, "every good and perfect gift is from above." Did you know that 92% of the world's population has no car? One billion people have no water to drink. 800 million people have no food. One billion people live on less than $1 a day. It would take $20 billion to give all peoples on earth clean water, daily food sustenance and the proper health-care necessary to survive. How much is $20 billion? It's what Americans spend on ice cream every year.
My focus this past year has been on gratitude. I am thankful for my salvation. I am grateful for a beautiful wife and 3 wonderful kids. I am appreciative to have been born in a nation where I am free. I am overwhelmed by the commitment and sacrifices of our teachers, staff and coaches at Three Rivers Christian School.
I close this column with one last "did you know"; Did you know Three Rivers Christian School is the most affordable Christian School from Lacey to Vancouver? Private Christian schools range from $5400 - $10,000 a year with the average being $7781 Tuition at TRCS is only $4700 per school year. So the next time your hand starts to shake as you write out your check for tuition, remind yourself of all the blessings of God from family to food to cars to ice cream to Three Rivers Christian School and have the heart of the one that came back to Jesus and gave thanks.
"LOVE DOES" - A Great Holiday Gift!
Drop by the school offices and pick up your copy of "Love Does" by Bob Goff. The book is available at all front desks for only $12 each!
Bob will be speaking at the Columbia Theatre on February 4th as a fundraiser for the Three Rivers Christian School Tuition Assistance fund. Buy your tickets now for only $8 each at www.columbiatheatre.com ! This a great INSPIRING and affordable gift for your family and friends!
Festival of Giving: TRCS earns $420!
Many thanks to the Three Rivers Mall and all of you who came out to support area non-profits at the Festival of Giving this month. TRCS earned $420 in ticket sales which will go towards the Tuition Assistance Fund, enabling more families to attend our school. Follow-up info on the event can be found at www.threeriversmall.com.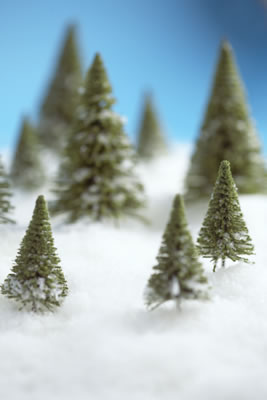 Please Remember: Winter Weather Policy
With adverse weather conditions already upon us, we wanted to take a minute to clarify what to do in case of power outages or snow and wind issues.
In the case of any school closures, we immediately issue our updates to Flash Alert (for posting on the radio and television stations) and on our website, Twitter and Facebook pages.However, if the power is out for our administrative team, this may delay or complicate the posting of this information.
If we are without power in the morning at any of our campuses, we will not be able to open and will post information on the front doors.If the power should come back on at some point in the morning, we will reassess the situation by 10 a.m. with the goal of opening.
Please use your own discretion when traveling in these conditions.Our first priority is the safety of you and your family.
Sincerely - Three Rivers Christian School Administration
Upcoming Fundraising Opportunities!
Burger King Coupon Books
We have a new crop of Burger King Fundraiser books available in the school offices for only $5 -- and these don't expire until December of 2013, so make sure to pick up a few for a great stocking stuffer. They contain more than $40 worth of coupons (including multiple free meals). All proceeds from this go towards new playground equipment.
Oranges for Athletics
The Boys/Girls Basketball teams will be selling Satsuma oranges sometime this month. The cost is $10 for a 10# bag. We cannot give a exact date, as they come when they are ripe, but if people want to pre-order them they can contact Tim Carns at 360-751-5354.
TRCS Day at the Electric Bean!
On Wednesday, December 19th, the Electric Bean donates a huge percentage of their profits for the day to TRCS, so anytime during the day, any drink sold will benefit TRCS. In addition, from 4pm until 8pm we will have entertainment provided by the staff and students (mostly students) of TRCS!
Child Development Center Update
Building a Foundation for a Lifetime of Learning
God's blessings to you as we celebrate the Birth of our Dear Jesus and Welcome a New Year, 2013! We are blessed each day with God's marvelous blessing of caring for and being a part of the lives of 273 children that are now enrolled in our Child Development Center. It is with exuberant joy that I rejoice with our community, as we declare the great things that God continues to do!
Staff members have propelled early educational programs to a higher standard through their dedication and commitment to ongoing training, curriculum development and dedication to the children they serve. They recognize the importance of a challenging academic experience with a:
Focus on Christ-centered values

Holistic approach to spirit, mind and body

Supportive environment for all ages
It is with sincere appreciation that I acknowledge each of my 39 staff members for their unrelenting dedication to their students and the ministry in which they serve.
You are invited to join us during this holiday season as we promote "A Warm Blessing" outreach for those in our community in need. We are collecting blankets, gloves, hats, scarves, books and hot chocolate for area children. We will deliver Warm Blessings throughout December and January. Please feel free to support this effort by hanging gloves and mittens on the Giving Trees located in main hall.
May we partner together as we embrace a New Year knowing that we are gifted with the challenge to pass on that truth and advance the beginning of faith for future generations.
TRCS Toddler Natural Play Space Project is Ongoing:
From outdoor chalkboards to blueberry bushes and grapevines, our children will have the opportunity to learn about the world around them through play. You can sponsor a hand-print tile or a paving stone with your child's hand/foot prints. Donor names will appear on a plaque in the garden. Your help can make wonderful play memories for our children. Click here for more info.
iPads for Preschoolers:
We would like to enrich the experience of our youngest students by adding 3 iPad stations to replace the old computer stations in our Child Development Early Literacy Library. Designated learning stations would put the newest technology in the hands of our youngest learners and the cost of the learning stations is minimal. Thanks to grants and gifts, TRCS now has a wireless infrastructure across the campus and our preschool learners are eager to begin the exploration of learning through technology. If you are able to give and would like to donate online, please click here and write "iPads for Preschoolers" in the memo section.
Randy Lemiere,

High School Principal

High School Update
Please, please, please make plans to hear Bob Goff, author of "Love Does" on February 4, 2013! I recently heard him speak at Solid Rock Church in Portland. He was one of the best speakers I've ever heard. His unique way of expressing and "doing" Christianity is amazing. You will be changed by the time you leave. Bring your friends; believers and pre-believers. It will be a life changing experience. Tickets to this fundraiser would be an outstanding Christmas gift! You can purchase them RIGHT NOW at www.columbiatheatre.com.
December 10, our TRCS Band had their first concert. Under the direction of Greg Moore, our band make some beautiful Christmas music. The students and teacher worked very diligently to give a great concert.
From Mrs. Karns, here is what Key Club has been up to:
TRCS Key Clubbers have been busy this month! We volunteered at the Walk and Knock food drive on Dec. 1 at the Cap building. We unloaded vehicles and also worked in the basement packing food into boxes. We had 12 students that volunteered their time.
Key Clubbers also took a turn ringing the bell for Salvation Army on Sat. Dec. 8th. 7 students rang the bell for 2 hours and were rewarded with hot chocolate!
"Dance of the Elves" was last Saturday. This Key Club sponsored dance is open to 8th-12th graders and a portion of the ticket cost ($5) will go to the Kids Cancer Project (a Kiwanis sponsored project).
Do You Goodsearch?
This is EFFORTLESS Fundraising!
If you're not already doing it, take a minute to change your internet search window to default to
www.goodsearch.com
, and select Three Rivers Christian School as your charity of choice. Did you know this simple act brings in hundreds of dollars to TRCS every year?
"Let us not grow weary of doing good, for at the proper time we will reap a harvest if we do not give up."."
- Galatians 6:9