Tuition Assistance Partners: Can YOU Be One of a Hundred?
We hear it every day: it's a difficult economy, times are tough, and families are struggling to make ends meet.
At TRCS, we never want to turn families away from a Christian education because of funding, and it is because of generations of loyal supporters that we have made a substantial difference in the lives of more than 10,000 children.
This year, we need 100 people who can commit to giving $50 a month for the ten months of the school year so that we can meet our $60,000 commitment to providing assistance to families in need for the 2012-2013 school year.
Only 100 people giving $50 a month.
Can you join us?
A small sacrifice can bring large rewards. So far this year, more than thirty families are receiving varied levels of tuition assistance.
So far we've raised over $27,000. Be one of the hundred - make a lasting difference for a child's future. Click here for more info, or donate online at www.3riversschool.net.
Adopt-A-Student Sponsors
Please support these local businesses who are supporting our school and families:
Gold Sponsors:
Silver Sponsors:
Bronze Sponsors:
EScrip, BoxTops and Soup Labels -- OH MY!
With all of the action of a new school year, don't forget a few of the small fundraisers that continue to help at TRCS:
Box Tops for Education & Campbells Soup Labels... please clip and collect those little rectangular things. We get hundreds of dollars from them each year! They can be turned in at the school front desk. A couple of times a year we do "box tops and soup label drives."
eScrip: You can register your Safeway cards at www.escrip.com and help TRCS earn extra funds!
Greetings!
The holidays are upon us, which means that your calendar (and ours) is getting FULL! We hope you can join us for a few of our fun events, and please let us know if you're able to volunteer to help with

any of the events below! (We especially need some extra hands to man our entrance at the Festival of Giving and for the Christmas Feast.)

Thanks for all you do to make our school community better!

Don't forget these important dates:
November 19th-21st: Early Release, Elementary Conference Days, (11:30 at High School, 12:00 at Elementary campus - no hot lunch these days!)
November 22nd - 23rd: Thanksgiving Holiday, No School
December 1st: Longview Downtown Christmas Parade. Join us and walk with the TRCS Float! (see below)
December 2nd: 7 p.m., Festival of Giving, Three Rivers Mall - enter at JCP Entrance to support TRCS! (see article, below)
December 7th: Elementary School Craft Fair (during student lunch hours), your child may come to school with spending money to purchase Christmas gifts!
December 7th: First Friday Prayer Night at the High School, join Mr. Lemiere in the Sanctuary at 7 p.m. and pray for our school.
December 10th: Jr./Sr. High Christmas Program, 7 p.m. Upper Campus Sanctuary
December 13th: CDC Preschool Christmas Program, 10 a.m.
December 14th: Lower Campus Christmas Feast
December 15th: High School "Dance of the Elves", 7 p.m.
December 19th: High School Progress Reports
December 20th: Elementary/Middle School Christmas Program (Kindergarten - 2nd will perform from 6:15 to 6:45, Music Conservatory/Piano Recitals will be from 7:00 to 7:15, 3rd to 5th will perform from 7:15 - 7:45, Band will perform from 7:45 until finished.)
December 21st: Early Release for Christmas Break
December 24th - January 4th: Christmas Break
How to make the most our of Parent/Teacher Conferences
It is always important for teachers and parents to keep each other aware of progress and issues that may affect learning in the elementary classroom. Each fall, we plan a time of conferencing for teachers and parents so they can very specifically talk about each child to the adult responsible for them.
Parent/Teacher conferences aid both teachers and parents in their understanding. The conference gives the teacher an opportunity to let parents know of the student's progress the first trimester. Parents will learn about missing assignments, concepts with which the student has difficulty, and much more from behavior challenges to social clues.
The conferences are also important for parents. You can ask about routines, social challenges, and even homework. Some parents communicate regularly about these issues but in the conference something new may come up. Feel free to bring up the issues on your mind.
You can be proactive by doing the following:
jot down the questions you know you want to ask

bring a note card or notebook and write down the things you want to remember

write down the things you promise to help with or take care of

come prepared to affirm the teacher's work where appropriate
You are a partner with the teacher in educating your child. We want to be transparent and clear. Homework should not be a mystery but a way for students to practice daily work and study for an assessment such as test taking.
You are an important part of Three Rivers Christian School. I know teachers pray for your child. Please pray for the teachers. They need wisdom as they love and care for the children in the classroom.
"LOVE DOES" - A Great Holiday Gift!
Drop by the school offices and pick up your copy of "Love Does" by Bob Goff. The book is available at all front desks for only $12 each!
Bob will be speaking at the Columbia Theatre on February 4th as a fundraiser for the Three Rivers Christian School Tuition Assistance fund. Tickets should go on sale next month -- so they would make a great stocking stuffer, too!
Festival of Giving: TRCS is Hosting the JC Penney Entrance!
If you haven't bought your Festival of Giving tickets for the great event at Three Rivers Mall on December 2nd from 7 p.m. to 10 p.m., make sure to get them now in the school offices or CDC desk! Tickets are only $5, and allow you to come for the special shopping event, plus you're entered in for TONS of great prizes! You DON'T want to miss this. A free 5X7 Santa photo will also be available to ticket holders. $1000, $500, $250 in gift cards as well as many other prizes will be given away the night of the event. A complete prize list can be found at www.threeriversmall.com as well as entry rules. No purchase necessary to enter the prize sweepstakes.
Christmas Shopping Festival
Thanks to our vendors and patrons!
The 4th Annual TRCS Christmas Shopping Festival raised more than $1300 this year, helping to send our Cross County and Volleyball teams to state! Thanks to TRCS students and staff for the live entertainment, and to the many families who took time to volunteer or come and participate.
Student News
The new TRCS "National Honor Society" Officers for 2012-2013 are as follows:
President: Alex Schmidt
Vice President: Lauren Claunch
Treasurer: Heidi Delashaw
Secretary: Jordan Caddel
Public Relations: Stephanie Maldonado
Elementary Student Council Officers were elected on October 27th and have met for the first time this week: Macie Doolin, Chairperson/President, Cabinet Members are: Avaree Soleim, Makenna Vegh, Erika Beech, Amber Lee, and Ada Beasley. Class Representatives are:
7th Grade: Matthew Hull & Kaden Vanderwerf
6th Grade: Emma Ortiz-Walters & Hayden Christopher
4th/5th Grade: Karlyn Johnson & Capri Franzen
3rd/4th Grade: Katie Beech & Jessie Tevis
2nd Grade: Cale Franzen & Angie Eugenis
1st Grade: Carson Pickens & Erin White
The Elementary Student Council raises funds throughout the year for school projects. They are currently selling holiday smencils (scented pencils) through the school offices for $1 each.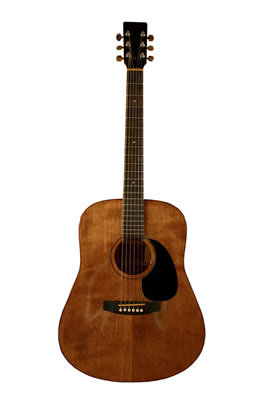 TRCS Fine Arts Conservatory
Get One-On-One Lessons on Campus
The TRCS Fine Arts Conservatory has been launched, but it's not too late to sign your child up for lessons! The goal of the conservatory is to offer one-on-one music and art lessons to our families at an affordable price and at a convenient time. Currently, many students have multiple after-school activities preventing them from keeping a consistent lesson schedule -- but what if taking lessons only meant missing one recess a week and going to the classroom next door?
To start, the conservatory is offering piano and guitar (acoustic, electric, bass), and lessons will take place in Rooms 15 and 20, and in the chapel.
Mrs. Shelly Backstrom
and
Mrs. Terry Johnson
will be teaching piano, and
Mr. Bob Nelson
will be teaching guitar.
The availability schedule is currently at the elementary front desk
, and
family contracts can be printed here
. If you are interested or have more questions, please contact Erin Hart via email at
ehart@3riversschool.net
, or at (360) 423-4510.
Athletics Update
Fall sports at TRCS have been a huge success. The boys cross country team qualified for State in our first year as a WIAA team. TRCS was only one of three 1B teams that made it to State. Seth Carns finished 19th out 130 runners, jumping 46 spots from last year's State meet. Our 2012 cross country team will hold a record which can never be broken as they are the first TRCS cross country team to make it to State. Congratulations Dylan Johnson, Zack Sarmiento, Karsten Rentner, Seth Carns, Nolan Labiche, and Cade Johnson.

Our Lady Eagles volleyball team is also having a great year. We are league champs, district champs and as I am typing this we are on the road to Yakima to compete in State as the #1 seed.

We are looking forward to our Winter sports program getting underway! Both boys and girls basketball is starting this Monday, November 13th. We're expecting great things!

Go Eagles!
Child Development Center Update
Building a Foundation for a Lifetime of Learning
"Give thanks to the Lord, call on His name; make known among the nations what He has done!" Psalm 105:1
Thanksgiving! A beautiful season in which we reflect upon God's goodness... A special time to gather with friends and family to give thanks for all that God has provided. A time for our Center to focus not only on our blessings, but to look within our community and ask "How can we be a blessing to others?"
We will be giving children in need within our community a gift of warm blessing. Our center will be collecting small items of winter... sweaters, small blankets, gloves, hats, books and boxes of hot chocolate. Will you join us in giving a blessing to the children of God? All items may be left in our main hall by the front desk area or dropped off in your child's classroom. Please feel free to call our office at 423-4510 for any further information.
Several of our enrichment dance students gathered to participate in a local Worship Fest. It was a wonderful experience for our dancers to be a part of such a dynamic activity! Please note the Enrichment Class opportunities for our late fall classes published in this Newsletter.
We were recently notified that the Center was voted as one of Cowlitz County's Best of Area in the Readers Choice Awards and we are honored. Thank you families; for your continued prayers, support, and vote!
A very blessed Thanksgiving to you and yours... Celebrating God's gift of great blessing!
TRCS Toddler Natural Play Space Project:
From outdoor chalkboards to blueberry bushes and grapevines, our children will have the opportunity to learn about the world around them through play. You can sponsor a hand-print tile or a paving stone with your child's hand/foot prints. Donor names will appear on a plaque in the garden. Your help can make wonderful play memories for our children. Click here for more info.
iPads for Preschoolers:
We would like to enrich the experience of our youngest students by adding 3 iPad stations to replace the old computer stations in our Child Development Early Literacy Library. Designated learning stations would put the newest technology in the hands of our youngest learners and the cost of the learning stations is minimal. Thanks to grants and gifts, TRCS now has a wireless infrastructure across the campus and our preschool learners are eager to begin the exploration of learning through technology. If you are able to give and would like to donate online, please click here and write "iPads for Preschoolers" in the memo section.
High School Update
Randy Lemiere,
High School Principal
Dear Parents/Guardians of TRCS Students,
Well, the first quarter has ended here at Three Rivers Christian High School. For the most part, students have had a great spiritual and educational experience. I started the year with the "Love Does" theme and students and staff are putting their faith into action.
Here are the highlights for the first quarter: The All School Retreat was fantastic. Sixty-eight students out of one hundred attended. God moved in the hearts of the students. We've had amazing Chapel speakers this year. TRCS teachers and local pastors have blessed us with God's Word. Our Cross Country team had a record-setting year with six boys participating in the State Cross Country Championships. Our TRCS Volleyball team just competed in the State Volleyball Championships as well. Both teams represented our school very well.
Our TRCS Clubs are off and running. The Student Council is facilitating all kinds of activities. Their leadership is so positive. The National Honor Society if off to a great start as well as our service minded Key Club. The new Positive Health Club is now meeting to encourage healthy minds, bodies, and souls.
Veterans' Day Chapel - On November 8th, our chapel service was dedicated to Veterans' Day. General Chris Campbell and Colonel Wayne VanHamme told of their careers and service to our country. It is truly amazing how many American heroes we have in our local area. Our students honored our Veterans very well.
I hope your holidays are joyful and full of God's blessings.
Do You Goodsearch?
This is EFFORTLESS Fundraising!
If you're not already doing it, take a minute to change your internet search window to default to
www.goodsearch.com
, and select Three Rivers Christian School as your charity of choice. Did you know this simple act brings in hundreds of dollars to TRCS every year?
"Let us not grow weary of doing good, for at the proper time we will reap a harvest if we do not give up."."
- Galatians 6:9