Tuition Assistance Partners: Can YOU Be One of a Hundred?
We hear it every day: it's a difficult economy, times are tough, and families are struggling to make ends meet.
At TRCS, we never want to turn families away from a Christian education because of funding, and it is because of generations of loyal supporters that we have made a substantial difference in the lives of more than 10,000 children.
This year, we need 100 people who can commit to giving $50 a month for the ten months of the school year so that we can meet our $60,000 commitment to providing assistance to families in need for the 2012-2013 school year.
Only 100 people giving $50 a month.
Can you join us?
A small sacrifice can bring large rewards. So far this year, more than thirty families are receiving varied levels of tuition assistance.
So far we've raised over $15,000. Be one of the hundred - make a lasting difference for a child's future. Click here for more info, or donate online at www.3riversschool.net.
Adopt-A-Student Sponsors
Please support these local businesses who are supporting our school and families:
Gold Sponsors:
Silver Sponsors:
Bronze Sponsors:
EScrip, BoxTops and Soup Labels -- OH MY!
With all of the action of a new school year, don't forget a few of the small fundraisers that continue to help at TRCS:
Box Tops for Education & Campbells Soup Labels... please clip and collect those little rectangular things. We get hundreds of dollars from them each year! They can be turned in at the school front desk. A couple of times a year we do "box tops and soup label drives."
eScrip: You can register your Safeway cards at www.escrip.com and help TRCS earn extra funds!
Annoucing a New TRCS Spiritwear Design!
We have new shirts in stock with the "Eagle Wing" design! These t-shirts feature white printing on a blue or black shirt -- and are available for only $10 in sizes Youth XS through Adult 3X! Quantities are limited, so get your shirt today!
If you'd like to have the print put onto a shirt of your own choosing, bring it to the elementary school office, and we'll add the logo for only $5!
We're closing out the old to bring in something new! All in-stock TRCS SpiritWear is now 25% off, so stop in the school offices and pick up a deal for your child (or yourself!) and help promote our great school to the community!
Greetings!
"I used to think being a believer was enough, but now I know Jesus wants us to participate, no matter what condition we're in." - Bob Goff
On Monday, February 4th, 2013, TRCS will be hosting Bob Goff as our spring speaker. Bob is the author of "Love Does," the New York Time's Best Selling book about putting faith in action to live an extraordinary life. Bob is funny, fascinating, and will inspire you to live a life that will impact the world for Christ. It's what TRCS is all about -- and we're thrilled to have Bob joining us. Learn more about Bob by watching this short video.
We are currently looking for event sponsors, so if you'd like a front-row seat and a chance to meet Bob, click here for more info.
If you'd like to pick up a copy of Bob's book, we have some available for $11 each at the elementary school front desk. Get your copy now!
Don't forget these important dates:
October 18th - 19th: ACSI Conference, No School
October 23rd: Elementary School Picture Day
October 24th: Infant & Toddler Picture Day
October 25th: Preschool Picture Day
November 9th: First Quarter Ends, Secondary Campus
November 10th: Christmas Shopping Festival, Elementary Gym, 10 a.m. - 4 p.m.
November 12th: Veteran's Day Holiday, No School
November 19th-21st: Early Release, Elementary Conference Days
November 22nd - 23rd: Thanksgiving Holiday, No School
Elementary Program is moving ahead!
Enrollment: Here is a comparison of our enrollment in September 2011 and September, 2012. As you can see our enrollment is almost the same as last year although the distribution is different. Our Kindergarten and grade seven classes have increased. The other classes went down by a few. Our goal was to stop the downward trend in enrollment which we accomplished for our school as a whole.
| | | |
| --- | --- | --- |
| Grade | 2011 | 2012 |
| K | 21 | 36 |
| 1 | 17 | 15 |
| 2 | 13 | 11 |
| 3 | 18 | 10 |
| 4 | 14 | 16 |
| 5 | 20 | 13 |
| 6 | 22 | 21 |
| 7 | 18 | 24 |
| total | 143 | 146 |
From this chart you can see why we decided to blend some of the elementary classes. Anytime student enrollment comes close to the number "18," an administrator is comfortable that bills will be paid. When the number is lower either tuition must go up or blending must be done.
The blended classrooms are a success thanks to the hard work of our teachers. The small classroom communities have a "family" feeling with students knowing well others from another grade level.
The academic achievement and task of working through the grade level material is still being accomplished. However, differentiation in assignment and assessment enhances lessons and meets the needs of a variety of student abilities and levels of understanding. Assignments are modified for student understanding and grade level expectation. Our teachers are working hard to produce fun and productive centers while getting used to this new challenge. Well done, teachers!
Progress Reports are going out soon and will provide parents with important academic information. These reports mark the halfway point of the trimester or quarter. Our sixth and seventh grades are on a quarterly schedule just as the High School uses. The elementary grades of Kindergarten through grade five are on the trimester schedule.
If you have questions about the grades or comments please talk directly to your child's teacher. In late November parents and teachers will have an opportunity to confer about your child's first quarter or trimester. If that seems too far away you are welcome to set up an appointment with the teacher now. Please also feel free to use the INow cloud based portal for parents we have set up. You will find the grades, missing assignments, etc. of your child. Our teachers are also creating web sites that have assignments and project information as well as the weekly note home on Mondays.
Communication: Our goal is to provide better information to you. We now have a new web design with even better information. The calendar listed there has the whole TRCS community events listed in one place.
If you have suggestions for more or different items, let us know.
Carpet Replacement: The first grade classroom had excessive water damage when the carpet cleaner went out this summer. The carpet dried but the smell did not go away. It is being replaced on October 18 and 19 while the school is closed for convention. This is an out-of-budget expense of over $2,000. If the cost can be made up with donations or a fund raiser this would help our over-all finances. Please call Jean Zoet with your ideas or drop off a check in the office. Last year we were able to pay for the new seventh grade lockers with both a large donation and sales of the Burger King Coupon books, which was suggested by a family. Your help is greatly appreciated.
Order New Spiritwear Now!
If your spiritwear is starting to look shabby, now is the time to order something new! We're currently taking orders for both screenprinted and embroidered garments. Orders are due by October 26th, and shirts should be delivered back to you before Thanksgiving. Click here to view the order form.
Christmas Shopping Festival Scheduled for November 10th
Would you like to be a vendor?
The 4th annual TRCS Christmas Shopping Festival is scheduled for Saturday, November 10th from 10 a.m. to 4 p.m., and vendors are already signing up! Join us in the elementary gymnasium and fellowship hall for food, live music, a kids' carnival, prize drawings and some of the best Christmas shopping you can find! Over and over again, we're told this is the best bazaar in Cowlitz County!
If you're interested in having a table, please fill out this form and return it to ehart@3riversschool.net. Questions? Call us at 423-4510.
Booster Club Fundraiser Features Healthy Options
Author of "Love Does" to Speak in Spring
The TRCS Booster Club is all set to kick off food and cookie dough sales from November 1st through the 12th, with distribution on the 19th.
In addition to the usual cookie dough, the Booster Club is adding healthy food gift packs put together by bobsredmill.com. These include gluten free products such as soups, steel cut oats, waffle mix, etc. We will also offer cell phone access cards for entertainment.com. The cards will cost $25 and will give access to every entertainment coupon from every entertainment book across the U.S. The purchasers will simply download the coupons to their cell phones for any zip code they are interested in. They can download by category, such as retail, restaurant, hotels, etc. With this access card there is no reason to buy an entertainment book from any other source. Get the word out to your friends!
Thanks to all of you for your help with the Booster Club and our school, and check in the with high school November 1st for your order form!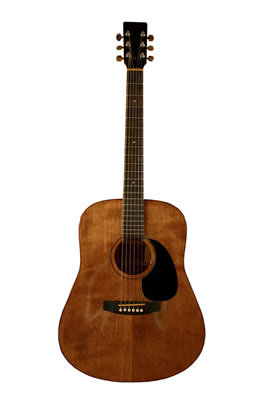 TRCS Fine Arts Conservatory Launches!
Get One-On-One Lessons on Campus
The TRCS Fine Arts Conservatory has been launched, and it's such a blessing to see our young musicians working hard at learning new instruments. The goal of the conservatory is to offer one-on-one music and art lessons to our families at an affordable price and at a convenient time. Currently, many students have multiple after-school activities preventing them from keeping a consistent lesson schedule -- but what if taking lessons only meant missing one recess a week and going to the classroom next door?
To start, the conservatory is offering piano and guitar (acoustic, electric, bass), and lessons will take place in Rooms 15 and 20, and in the chapel.
Mrs. Shelly Backstrom
and
Mrs. Terry Johnson
will be teaching piano, and
Mr. Bob Nelson
will be teaching guitar.
The availability schedule is currently at the elementary front desk
, and
family contracts can be printed here
. If you are interested or have more questions, please contact Erin Hart via email at
ehart@3riversschool.net
, or at (360) 423-4510.
Athletics Update
6th - 8th grade girls basketball starts Wednesday, October 24th. Tentative practice schedules will be from 3:30pm - 5pm @ TRCS high school gym. Physicals are required before practice begins. Athletic packets can be picked up at both campus offices and need to be brought to the first practice. There will be a parent information meeting following the first practice. Cost is $150.
Boys 6th - 8th grade basketball will start in January 2013.
Boys & girls high school basketball starts November 12th. Forms are at the high school office and need to be turned in by the first practice. Physicals must also be completed by the first practice. Tentative practice times Mon, Tues, Thurs, Fri ~ Girls 5-7pm, Boys 7-9pm. Wednesdays, to be announced. Cost is $200.
Cross Country: District is October 27th and State is November 3rd.
Volleyball: District dates are Tuesday, October 30 and Saturday, November 3rd. State will be November 9th & 10th.
For parents who are wanting to reserve rooms at State, please talk to the head coaches about where the teams are staying and get your rooms booked as soon as possible.
Volleyball and Cross Country Senior Night is Thursday, October 25th @ 7pm at the high school gym.
Child Development Center Update
Building a Foundation for a Lifetime of Learning
TRCS Toddler Natural Play Space Project:
From outdoor chalkboards to blueberry bushes and grapevines, our children will have the opportunity to learn about the world around them through play. You can sponsor a hand-print tile or a paving stone with your child's hand/foot prints. Donor names will appear on a plaque in the garden. Your help can make wonderful play memories for our children. Click here for more info.
iPads for Preschoolers:
We would like to enrich the experience of our youngest students by adding 3 iPad stations to replace the old computer stations in our Child Development Early Literacy Library. Designated learning stations would put the newest technology in the hands of our youngest learners and the cost of the learning stations is minimal. Thanks to grants and gifts, TRCS now has a wireless infrastructure across the campus and our preschool learners are eager to begin the exploration of learning through technology. If you are able to give and would like to donate online, please click here and write "iPads for Preschoolers" in the memo section.
Picture Days:
Bell Studios is scheduled at TRCS Early Learning and Child Development Center on October 24th (Infant and Toddlers) and October 25th (Preschool) for our annual Fall pictures. Pictures are scheduled for morning sessions on those designated days.
Pumpkin Patch Field Trip:
Our four year old preschool students are looking forward to a fieldtrip to the Pumpkin Patch on Friday, October 19th. Please send 1 bag for their pumpkin and boots to wear for an exciting adventure! A special thank you to our bus driver Mr. Jed Schroeder!
Fundraiser:
Our Most Delicious Fundraiser is Here! Classic Recipes Cookie Dough fundraiser kicked off on October 8th. Just in time for Holiday baking! Please feel free to stop by or call our school office to place an order!
Enrichment Classes:
We have had an outstanding response from our enrollment for our Enrichment classes! Fall quarter classes include: Cupcakes and More for "little" kids, Cupcakes and More for Kids, Zumbatomic, Lyrical Dance and Ballet.
It is true that God has gifted us all with the abilities to imagine, create and serve. What a beautiful response to Christian education, living out the salvation of God!
High School Update
Randy Lemiere,
High School Principal
New Defibrillator
TRCS high school is now equipped with a new AED, (Automated External Defibrillator) thanks to the generous donation from David and Valerie Futcher. The new AED is used for someone in cardiac arrest. Staff is now being trained with this device in an emergency. We are now safer for children and adults.
ACSI Conference
Most of the staff will be attending the ACSI (Association of Christian Schools International) Conference October 18th and 19th. We will be learning better teaching techniques, ideas to enhance student achievement and behavior, and qualities of effective teachers. We will be working hard to raise standards and expectations here at TRCS.
Do You Goodsearch?
This is EFFORTLESS Fundraising!
If you're not already doing it, take a minute to change your internet search window to default to
www.goodsearch.com
, and select Three Rivers Christian School as your charity of choice. Did you know this simple act brings in hundreds of dollars to TRCS every year?
"Let us not grow weary of doing good, for at the proper time we will reap a harvest if we do not give up."."
- Galatians 6:9