Medical Staff Credentialing

Medical Staff Chain of Command

Click here

to review the revised Medical Staff Chain of Command process. Remember, the attending physician or his/her designated backup is accountable for 24/7 availability.

New CMS National Quality Measures for VTE and Stroke

Click here for details about the new national quality measures for VTE.

Click here for details about the new national quality measures for Stroke.

Click here for some general documentation and coding tips for physicians.

Click here for additional documentation tips for prevention of common medication ordering errors.

Greetings!


As editor of this newsletter, it is my goal to provide you with pertinent and timely information. We always appreciate your feeback in order to continually improve communications to our medical staff.

Sincerely,

Regional Director of Medical Education

CHRISTUS Santa Rosa Health System

Message from the CMO:

New Expectations and Healthcare Accountability

As the rules behind the Affordable Care Act's "...to be determined by the Secretary..." are codified, clearly there is a new expectation placed upon the healthcare system (both hospitals and physicians) to become more accountable for what happens to patients when they are not in the office or hospital. Hospitals will be held accountable financially when patients are readmitted at earlier than expected time intervals, and physicians are likely to have similar metrics tied to their quality assessment scores (which are accessible to payers and the public).

While we appropriately expect that the patient should have accountability and responsibility to address his/her own healthcare, new medical research in care transition suggests ways that we can become better partners in helping patients achieve that appropriate level of personal responsibility and accountability.

Updates from the President of the Medical Staff

Melora Berardo, MD

The CHRISTUS Santa Rosa (CSR) Medical Board has created a Bylaws committee that will revise our Bylaws, Rules and Regulations, Organization Manual, and Membership, Credentialing, Privileging and Due Process Manual over the next year.

As a spinoff from this, we are reviewing our current credentialing process through our partnership with the Greeley Company. The regional Credentials committee will be expanded to incorporate medical practice categories as our physicians improve and clarify our credentialing application forms.

In addition, our medical leadership is working with CSR administration to improve Medical Record workflow and proper identification of suspended physicians. And as a reminder, all physicians are required to use e-sign.

For questions or concerns feel free to contact me at melora.berardo@christushealth.org.

Sepsis: A Major Patient Safety Initiative

All of us recognize that one of our major responsibilities as clinicians is to save lives. One quality assessment of lives saved is the number of patients who recover from sepsis while under our care.

Sepsis mortality is a major patient safety initiative at CHRISTUS Santa Rosa.

CHRISTUS Health provides three orders sets in CPOM for the care of adult patients with sepsis - ED, Intermediate and ICU.

U

tilization of these evidence based order sets will help to ensure the best possible outcomes.

A nurse driven protocol which expedites lab work and assists with early detection of the septic patient is also currently in use at our adult facilities. In addition, the quality department has formed a regional oversight committee to review sepsis protocol performance and correlation to sepsis mortality.

Click here to review Diagnostic Criteria for Sepsis as presented at the 2001 International Sepsis Definitions Conference.

Click here for documentation and coding tips related to sepsis.
Critical Lab Values (Adult)

Transfusion Criteria


Click here

for the recently revised Adult Critical Laboratory Values.

Click here

for pedi/neonatal transfusion criteria.
Interim Vice President/Administrator Announcement
In early May, Children's Hospital of San Antonio vice president/administrator Marcy Doderer tendered her resignation to accept the position of President/CEO of Arkansas Children's Hospital (ACH) - a prestigious, non-profit children's hospital in the city where she grew up. Upon her announcement, efforts began immediately to identify a leader to continue the Hospital's transformation momentum. On May 10, Mr.Randall Wright, the current chief operating officer (COO) of Texas Children's Hospital (TCH), was selected to assume this role effective July 1.
Read on
Children's Hospital Receives Largest Gift Ever
On April 25, 2013, the Children's Hospital of San Antonio Foundation announced a $20 million grant from the Goldsbury Foundation. This is the single largest gift to CHRISTUS Santa Rosa in its 144 year history and is intended to help create an environment of healing and hope for children and their families, as well as support innovative, collaborative initiatives focused on health, wellness, and community outreach at the Children's Hospital of San Antonio.
The Goldsbury Foundation gift will be used for several significant areas such as the addition of a breathtaking two-story lobby and entryway for the new Children's Hospital of San Antonio; overall improvement of campus aesthetics for such things as family-centered amenities including lush gardens and children's play areas; and, a portion of the gift will be earmarked for the development and implementation of innovative, collaborative initiatives focused on health and wellness, and community outreach.
Please click here to see our new CH of SA web video patient testimonials.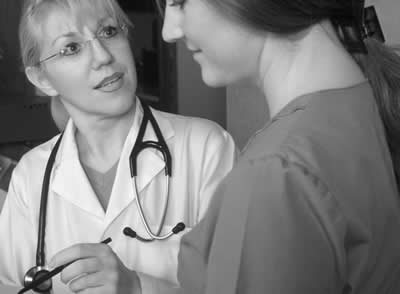 Patient Centered Medical Homes Focus on NCQA Accreditation
CHRISTUS Santa Rosa Health System (CSRHS) has engaged TransforMed to assist its Medical Home Network physician partners on their journey to becoming true patient centered medical homes; a major step toward creating a distinctive clinically integrated delivery system here in San Antonio. This is the second year of CSRHS' Medical Home Network, which has grown from 9 to 14 practices located throughout San Antonio, Boerne, New Braunfels and Bulverde. The Medical Home Network was formed working in collaboration with Blue Cross Blue Shield, the administrator for the CHRISTUS Health Plan. Each of the 14 practices have agreed to become certified patient-centered medical homes.
CHRISTUS Santa Rosa Hospital - Westover Hills Accredited as Certified Chest Pain Center
CHRISTUS Santa Rosa Hospital - Westover Hills has been accredited as a Certified Chest Pain Center by the Society of Cardiovascular Patient Care (SCPC), an international not-for-profit organization whose mission is to transform cardiovascular care by assisting facilities in their effort to create communities of excellence that bring together quality, cost and patient satisfaction.
The Hospital is the only Certified Chest Pain Center in the Westover Hills area, a fast-growing community on San Antonio's west side.
Jann Harrison, RN, MSN, Regional Director of Medical Education
CHRISTUS Santa Rosa Health System