Medical Staff Credentialing

The Credentialing function of Physician Services has now been outsourced to The Greeley Company. For more information Click here.

Professional Code of Conduct

Please click on the link below to review the new or revised Professional Code of Conduct policy for your facility.

CSR Adult Hospitals

Children's Hospital of San Antonio

The Physician Peer Review policy was revised and approved by MECs at the end of last year to include Rules Indicators for additional peer review triggers (page 3 of the policy).

Please click on the link below to review the revised Practitioner Peer Review Guidelines.

Greetings!


Please take some time to read the important information in the articles below. Within this newsletter you will find exciting news regarding Children's Hospital of San Antonio; new policies and guidelines for physicians; CPOM news; and an interview with the new President of the Medical Staff.

Thank you again for being our physician partners!

Message from the CMO

The world of physicians continues to be impacted by Healthcare Reform. We have heard that some programs were already in existence but we may not have been aware of them (individual physician performance assessments by insurance companies and CMS). Some we are currently embracing (standardizations of care and protocols). Some are on the near horizon (changes in reimbursement models for care providers).

At the same time, the hospitals both in this region and in the state, (CHRISTUS Santa Rosa included), are being challenged by the financial reforms that could impact the hospital patient care to which we have become accustomed. Most of us are aware of the CMS response to the federal fiscal realities: they are decreasing what they previously paid for services and will penalize hospitals which do not meet specific quality metrics. This reduced fee strategy is rapidly being adopted in some form or fashion by other payers, so we should not be surprised when we see it.

Read on

Interview with the President of the Medical Staff

Dr. Melora Berardo is the new President of the Medical Staff for CHRISTUS Santa Rosa Health System. She has served the New Braunfels Medical community as a Pathologist since 2000, and has since been the Medical Laboratory Director beginning in 2002. We sat down with Dr. Berardo to find out more about her and her goals for her term as President of the Medical Staff.

Q: Where did you grow up?

A: My dad was a physician with the United States Army, so my family travelled a lot. We finally settled in San Antonio when I was in the 8th grade. I attended James Madison High School, went to Trinity University for my undergraduate degree, and then received my medical degree at the University of Texas Health Science Center at San Antonio.

Emergency Preparedness




What do I do when a Code Gray is paged overhead?

Click here for full instructions.

For additional questions please contact your facility Medical Staff Coordinator.

For questions about the CHRISTUS Santa Rosa Emergency Preparedness Plan, please contact Esmeralda Valague, MA, Regional Emergency Preparedness Manager.
Marcy's Message
I would like to personally thank each of you who took part in our announcement and celebration on Thursday February 28, 2013. The new collaboration between the Children's Hospital of San Antonio, Baylor College of Medicine, and Texas Children's Hospital is truly something to celebrate as it helps to ensure the children of San Antonio and South Texas now will have access to world-class pediatric care.
We now have finalized agreements with the top pediatric medical providers in the state of Texas. Baylor College of Medicine will recruit, employ, and oversee physicians. Texas Children's Hospital will provide consulting and clinical expertise for the Chidlren's Hospital of San Antonio.
Notice of Non-CPOM Order Set Removal
CHRISTUS Santa Rosa Informatics Department is removing access to pre-CPOM order sets which have a replacement or a variance with the new CPOM (Computerized Patient Order Management sets.
Hospital and individual order sets will be removed beginning the first week in March. Additional sets will be removed each week until this process is complete.
A procedure is in place to ensure ongoing removal of remaining order sets as CPOM replacements are approved and activated.
Please note: Order sets for services which have not yet been implemented in CPOM will NOT be removed. This includes pediatrics, women's services, and anesthesia.
Great News! You asked, we listened...
For any CPOM questions or concerns, please contact Dr. George Gellert, Regional Medical Informatics Officer.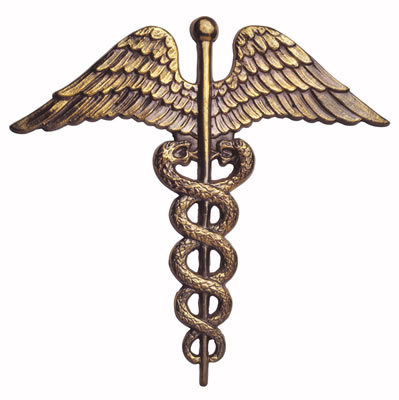 Celebrating National Doctor's Day
CHRISTUS Santa Rosa Health System will be celebrating National Doctor's Day on Thursday March 28, 2013 with a special luncheon at each of our campuses from 12:00 - 2:00 PM.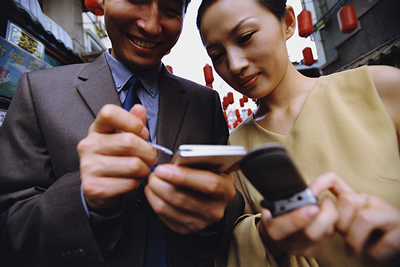 Did You Know CSR has a Physician Talk Line?
CHRISTUS Santa Rosa Hospitals in San Antonio
210.705.5550
CHRISTUS Santa Rosa Hospital - New Braunfels
830.643.6377

Call anytime with your comments, suggestions, compliments or concerns. Our associates will quickly address your concerns and provide feedback!
Upcoming Educational Activities
March CME Calendar
Friends of Hospice San Antonio 21st Annual Spring Program will be held on Thursday evening April 11, 2013 at Trinity University. The program features Jason Morrow, MD, PhD on the topic of "From HealthScare to HealthCare: Transformation, Dialogue, and Ethics at the End of Life."
Children's Hospital of San Antonio 7th Annual Distinguished Lecture will be held on Thursday evening May 9, 2013, featuring Mark Kline, MD on the topic of "Global Child Health at the Tipping Point: Lessons from the Field."
Have questions regarding this newsletter?


Please contact:
Jann Harrison, RN, MSN, Director of Medical Education
CHRISTUS Santa Rosa Health System