The Petroleum Quality Institute of America (PQIA) recently visited a Dollar General not far from our office in central New Jersey. Understanding Dollar General operates 12,198 stores in 43 states as of July 31, 2015, it was intersting to see what motor oils they sell.
CLICK FOR DETAILS

Whereas the store we visited offered a variety of brands, the Dollar General (DG) brand motor oil got our attention. And the reason it did is because the other motor oils on the shelves meet the current API SN Service Classification, the "DG" multi-viscosity motor oils do not. Instead, they meet an API "SF" Service Classification.
For those unfamiliar with API Service Classifications, "SF" is an obsolete API specification that defines the performance of motor oils formulated for use in cars built prior to 1988. Since that time, there have been six upgrades in motor oil standards.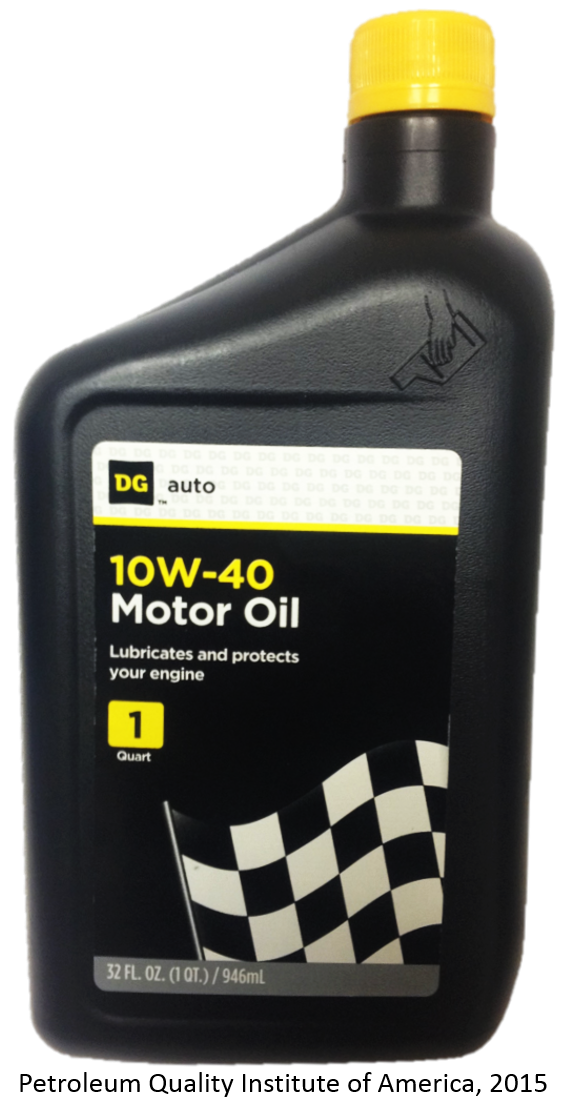 CLICK FOR DETAILS
In addition to the obsolete multigrades, PQIA took a look at the DG SAE 30 motor oil on the shelves. This product reaches back even further into the world of obsolete motor oils in that it meets only an API SA Service Classification. This is a specification for cars built prior to 1930, over 85 years ago.
While to Dollar General's credit, the back labels on the products include a cautionary statement about their limited use, one has to wonder why its
private label motor oils only meet performance specifications that have been officially put out to pasture decades ago?
Further, a
re consumers aware that these motor oils are obsolete when they see them sitting side-by-side with others formulated for use in cars currently on the road?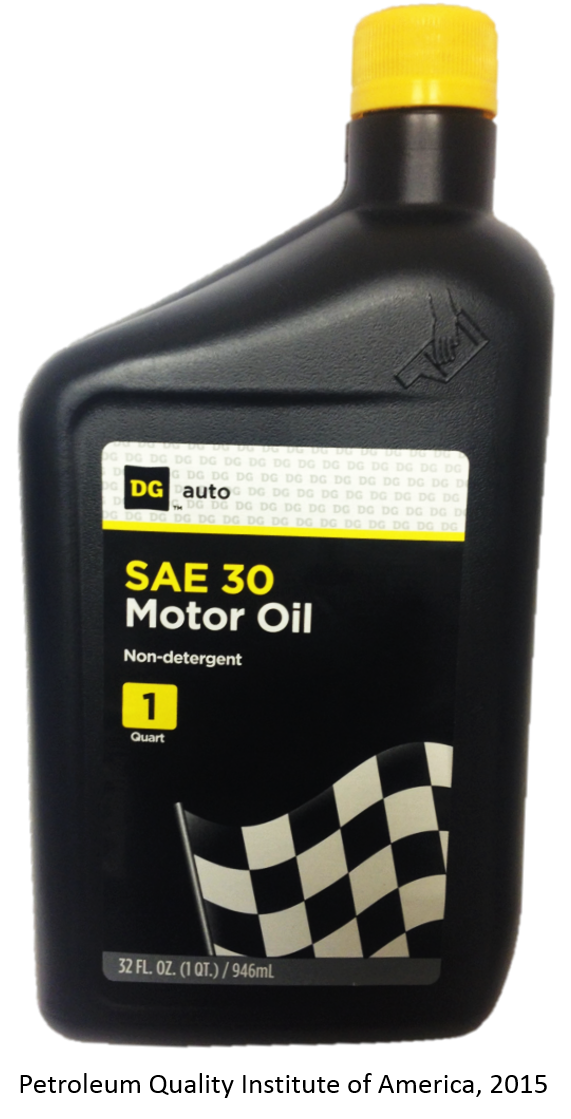 CLICK FOR DETAILS

Where it is anyone's guess as to why Dollar General made the decision to stock its shelves with obsolete motor oil bearing the Dollar General (DG) brand name, consumers are advised to read the front and back labels when buying motor at any retail store. Look for the API Service Classification and viscosity grade to be sure the motor oil you buy is right for your car. And always read the labels carefully.
Note: The service rating of passenger car and commercial automotive motor oils is classified by the American Petroleum Institute (API).



CLICK GRAPHIC BELOW FOR MORE.