Greetings!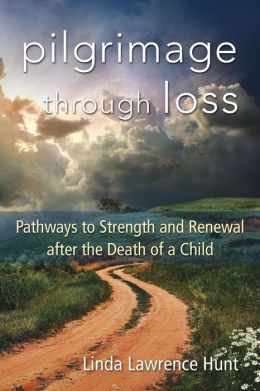 For everyone, life sometimes brings shipwreck moments.

The Hunts' happened when four friends woke them one beautiful May dawn to break the news that their 25-year-old married daughter Krista had died 7000 miles away while volunteering in Bolivia. Their hearts shattered, much like the shards of her bus that plunged over a mountain cliff.
Pilgrimage through Loss: Pathways to Strength and Renewal After the Death of a Child (Westminster John Knox, paperback, $20.00) is the book Linda Lawrence Hunt wrote to offer insight for friends, family, clergy, counselors, and medical staff who are comforting those suffering from a similar experience.
Linda will be speaking about her book and the topic of grief at a free, public event on Thursday, March 13th at 10am at St. Giles Presbyterian Church (1021 Hudson Rd., Greenville).
Fiction Addiction will have books for sale in our store in advance of the event and at the event itself. Linda will be available to sign and answer questions after her talk. For more information about the event, please contact St. Giles at 864.244.4887
About the Author
Director of the Writing program at Whitworth University for twenty years, Linda left to develop and direct the Krista Foundation for Global Citizenship after their daughter died while volunteering in Bolivia.
Pilgrimage Through Loss is Linda's second book. She is also the bestselling author of Bold Spirit: Helga Estby's Forgotten Walk Across Victorian America, which won the national Willa Cather literary award for non-fiction, the Pacific Northwest Booksellers Award, and the Washington State book award. She researched this once-silenced story of a mother and daughter who walked 3500-miles on a $10,000 wager to save a family farm for her PhD at Gonzaga University.
An engaging and sought-after speaker, Linda has keynoted events at such diverse venues as a Smithsonian/Norwegian Embassy in Washington D.C., Check-Point Charlie Foundation in Berlin, the National Library of Oslo, the Martin Luther University Halle-Wittenberg, Germany, universities, seminaries, book festivals, church retreats, libraries, book clubs, and historical museums throughout America.
We hope you can make this event, but if not please let us know and we can get signed and/or personalized books for you.
Regards,
Jill
_________________
Jill Hendrix, owner
Fiction Addiction
1175 Woods Crossing Rd. #5
Greenville, SC 29607
864-675-0540