The holidays are fast approaching, and we think books make perfect gifts! We have several resources to help you find the perfect book for everyone on your list, including the 2013 ABC Best Books for Children, monthly Indie Next Lists, seasonal Kids' Indie Next Lists, seasonal SIBA Okra Picks, and we're expecting our 2013 SIBA Holiday catalogs to arrive soon. And of course our staff are always willing to help you with personal suggestions. Stop in and see us for your holiday shopping!
October Events
If you are unable to make one of our author events, you are welcome to reserve signed copies by contacting us in advance, by email at info@fiction-addiction.com or by phone at 864-675-0540. Personalized copies will need to be prepaid.
Click here for a list of our October author and ticketed events.
Fiction Addiction's Cookbook Clubs meet monthly. On the 2nd Monday at Upcountry Provisions in Travelers Rest (102 S. Poinsett Hwy.)
, we will be preparing recipes from and discussing The Epicurious Cookbook by Tanya Steel (Crown Publishers, hardcover, $27.99) from October through December. On the 3rd Monday, at Fiction Addiction, we will be using What's for Dinner? by Curtis Stone (Ballantine Books, hardcover, $35.00).
If you're interested in joining either of our cookbook clubs, please email us at
info@fiction-addiction.com
or call us at 864-675-0540 for more information or to sign up. You can preview the club agreement here.
Children's Storytime
Join us for storytime every
Thursday morning at 10:30am
. We will be reading the following titles during October:
3rd: Otis by Loren Long
(Philomel, hardcover, $17.99)
10th: Corduroy by Don Freeman
(Puffin, paperback, $6.99)
31st: Zombelina by Kristyn Crow
(Walker & Co., $16.99)
What Local Authors Are Reading
If you're a local author, and you would like to let our readers know what you've enjoyed reading lately, please email us your recommendation at info@fiction-addiction.com.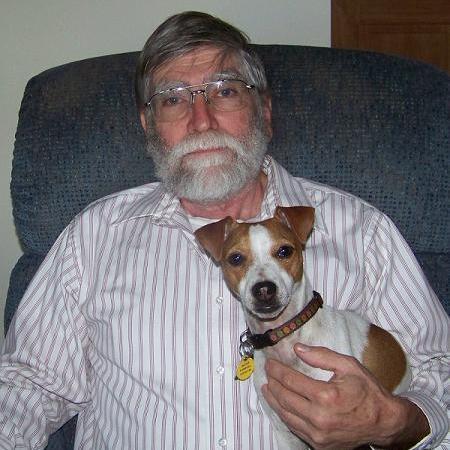 The Spirit Keeper by K.B. Laugheed (Plume, paperback, $16.00)
In colonial America it was common for Indians to kidnap white settlers and sell them back for a ransom. And several stories have been written about captives who escaped and returned to civilization. But The Spirit Keeper by K. B. Laugheed is different -- willingly going with an Indian who wants her offers Katie O'Toole a better life than being the 13th child of an impoverished, dysfunctional family. Recommended for anyone who liked Keowee Valley.
October Volunteer Picks
Nancy M. recommends:
Cartwheel by Jennifer duBois (Random House, hardcover, $26.00)
I loved reading this beautifully written novel that delves deeply into how differently people can appear to those who love them, and how hard it is for an adolescent to even truly know herself. It was inspired by the Amanda Knox story, but it could easily be the nightmare reality of any parent of a foreign exchange student. I doubt if many parents really know their college age child and as Cartwheel tells us "the things that go wrong are rarely the things you've thought to worry about."
The Edge of Normal by Carla Norton (Minotaur, hardcover, $25.99)
The Edge of Normal
will keep you on the edge of your seat as Carla Norton's ripped-from-the-headlines story of young women rescued after months of sadistic captivity unfolds. The interaction between Dr. Lerner and Reeve, who has been his patient for the 6 years since her rescue, and Reeve and a newly rescued victim is so believable that it is easy to forget this is not a true-crime story, but is instead a thrilling work of fiction with a mastermind of a villain depicted by a master of suspense.
Killer Image by Wendy Tyson (Henery Press, paperback, $15.95)
A despicable politician, a ruthless divorce attorney, troubled teens and characters with more skeletons in closets than you can count all come together in this fantastic debut thriller. Killer Image is a dark psychological tale of many damaged lives with an ending that is not only surprising but is also satisfying and hopeful. I can't wait to see more of Allison Campbell. Recommended for fans of Jonathan Kellerman.
Talking to the Dead by Harry Bingham (Bantam, paperback, $15.00)
Talking to the Dead is a fabulous police procedural which takes place in Wales. It is well written, atmospheric, and takes an insightful but disturbing look at prostitution and the ongoing sex slave trade, especially from the Baltic countries. That in itself would be reason to read the book. However, it is rookie Detective Constable Fiona Griffiths, with her mysterious past mental illness, her problems with understanding normal feelings, her tendency to not believe in rules, and her determination to not only do her job but to also become part of planet normal that makes the book exceptional.
Never Come Back by David Bell (NAL, paperback, $15.00)
A heartfelt story about love and betrayal. A young college professor looks into her past after the death of her mother and encounters mortal danger. Not only is her older disabled brother now a part of her life, he is also now the prime suspect in her mother's murder. As Elizabeth starts to get to the bottom of things she has to face up to her own past and buried feelings.
The Alligator Man by James Sheehan (Center Street, hardcover, $23.00)
The Alligator Man is a terrific legal thriller with great courtroom scenes between two experienced criminal attorneys and a judge with a grudge. Alligator Man is also a beautifully written story of family and of love and redemption. You'll be hooked from the first page, but will not want the story to end. Another hit for this now seasoned author who is one of my favorites. A Fall 2013 SIBA Okra Pick.
Jackie recommends:
The Spymistress by Jennifer Chiaverini (Dutton, hardcover, $26.95)
Anyone with an interest in historical fiction will enjoy this account of a southern belle in Richmond who becomes a valuable spy for the union army. Elizabeth Von Lew is sometimes unfairly maligned in history so it is refreshing to read a story that presents her as the capable woman she was. The book does a wonderful job of portraying the horror of war for the soldiers and the civilians. The devotion of one individual to a cause she believed just, and the sacrifices she was willing to make are inspiring. A good example of how one individual can make a huge impact from behind the scenes.
The Stranger You Know by Andrea Kane (MIRA, hardcover, $24.95)
This is a wonderful installment in this series. The characters are further developed and become more real with each installment. I loved the multiple twists in this book.
Gretchen recommends:
Legend by Marie Lu (Speak, paperback, $9.99)
Day is the Republic's most wanted criminal. He has been called the most dangerous person alive, accused of theft, assault, and destruction of military equipment. June is a prodigy of the Republic. She is considered the most promising student the Republic has ever had. Born of an elite family and promised a lucrative career in the Republic's elite military, June's future looks prosperous. It appears that these two have nothing in common, but when tragedy strikes their paths will collide. Questions will arise, revelations will be made, betrayals will be felt, and the actions of these two 15-year-olds will become Legend. A breath-taking tale that will leave the reader yearning for more.
Magic Marks the Spot by Caroline Carlson (HarperCollins, hardcover, $16.99)
All Hilary has ever wanted is to become a pirate and travel the seas looking for adventure, but as the only daughter of the Admiral of the Augusta Royal Navy that can never be. Instead, Hilary is shipped off to Ms. Pimm's Finishing School for Delicate Girls. So Hilary and her friend, the gargoyle, do the only thing a prim and proper inspiring pirate would do -- she runs away and joins a rag-tag group of pirates, lead by the scourge of the Southland Seas Jasper Fletcher, in search of the mysterious magical treasure that was lost over two hundred years ago. Filled with adventure, treasonous acts, and the occasional gargoyle attack, this book will thrill fans till the very end. A Fall 2013 Kids' Indie Next Pick.
Cynthia recommends:
My Notorious Life by Kate Manning (Scribner, hardcover, $26.99)
With this loosely based on truth novel, Kate Manning draws a connecting line between the current debates regarding women's health choices that are dominating legislatures and headlines to past times when these choices were just as needed but illegal. Maybe that is not her intent but I could not help but see the correlation of the inner turmoil of women without choice and a woman putting her own reputation and life on the line to make a difference.
The Wandering Goose by Heather L. Earnhardt (Sasquatch Books, hardcover, $15.95)
I could love this book for the illustrations alone. Beautiful artwork accompanies the story of unlikely friendship, love, and life. This is a fable, a picture book of sorts, for adults. A perfect gift to give to the far-away friend to honor a special connection.
Think Happy, Be Happy (Workman, paperback, $8.95)
I love the art journal feel to this book! It would make a perfect gift for anyone in a transitional place in their life. Personally, I think this would be a great book to alter and add your own affirmations and lists of joy.
Volunteer picks now in paperback:
Nancy's pick, $15.99
Nancy's pick, $15.99
Gretchen's pick, $6.99
October Staff Picks
Jill Hendrix, store owner, recommends:
What I Came to Tell You by Tommy Hays (EgmontUSA, hardcover, $16.99, *Signed First Editions Available*)
As 6th grader Grover Johnston tries to cope with his mother's unexpected death he finds himself retreating more and more into his art and his refuge in the nearby Bamboo Forest just as his dad, the executive director for The Thomas Wolfe house in Asheville, NC, disappears into his own work. But the arrival of new neighbors leads to unexpected friendships and a lightening of the family's grief. NC author Hays' debut middle-grade novel is a compassionate, touching, and tender novel that also celebrates artistic expression. A Fall 2013 SIBA Okra Pick.
The Signature of All Things by Elizabeth Gilbert (Viking, hardcover, $28.95, *Signed First Editions Available*)
This is a lush, epic historical novel set during the height of the botanical age of exploration and inspired by a family treasure: a 1784 edition of Captain Cook's voyages around the world. Every book club and garden club in America should put The Signature of All Things by Elizabeth Gilbert at the top of their to-read list. An October 2013 Indie Next Pick.
(seconded by Jackie, store volunteer)
The Tilted World by Tom Franklin & Beth Ann Fennelly (William Morrow, hardcover, $25.99)
I loved this story of murder and moonshine, sandbagging and saboteurs, dynamite and deluge, and a beatiful bootlegger and an honest reveneuer, all set in Mississippi during the midst of the Great Flood of 1927, the greatest natural disaster the United States had ever known. An October 2013 Indie Next Pick.
The Burning Sky by Sherry Thomas (Balzer + Bray, hardcover, $17.99)
When 16-year-old Iolanthe comes into her power as an elemental mage she attracts the attention of The Bane and his Inquisitor. Prince Titus rescues her in the nick of time and hides her at Eton, where she must disguise herself as a boy, while the prince hones her magical skills in preparation for their foretold confrontation with The Bane. A great start to an intelligent, witty YA fantasy series. A Fall 2013 Kids' Indie Next Pick.
(seconded by Gretchen, store volunteer)
Mister Max: The Book of Lost Things by Cynthia Voigt (Knopf, hardcover, $16.99)
Cynthia Voigt has introduced a brilliant new children's mystery series with hero Max Starling, a 12-year-old raised in the theater, who must support himself with his skills with detection and disguise when his parents vanish mysteriously.
(seconded by Melissa Oates, store employee)
Charming by Elliott James (Orbit, paperback, $15.00)
A fun start to a new urban fantasy series featuring John Charming, raised as a modern-day Knight Templar dedicated to hunting vampires and other monsters. Fans of Jim Butcher and Grimm should love this!
Melissa Oates, store employee, recommends:
Fortunately, the Milk by Neil Gaiman (HarperCollins, hardcover, $14.99)
With Fortunately, the Milk, Neil Gaiman has attempted to tell about what real fathers do in the real world, like get milk for their children's cereal -- a trip complete with aliens, time machines, dinosaurs, pirates, wumpires...and fortunately, the milk. This story will make a great read-aloud that kids and parents alike will enjoy. A Fall 2013 Kids' Indie Next Pick.
The Snatchabook by Helen & Thomas Docherty (Sourcebooks Jabberwocky, hardcover, $16.99)
All the animals in Burrow Down are getting ready for bed by reading bedtime stories, like every night. But one night, something strange happens -- the books start disappearing! So Eliza Brown decides she must be brave and confront the Snatchabook who is stealing all the books. The lyrical text in this beautifully illustrated book is sure to make this a bedtime hit for younger children. The #1 Fall 2013 Kids' Indie Next Pick.
The First Drawing by Mordicai Gerstein (Little, Brown Books for Young Readers, hardcover, $17.00)
If you had lived thousands of years ago, before the invention of drawing, how would you have shown your family and friends what shapes you saw in the clouds, in the fire? What about if you saw a real, live mammoth and no one believed you? Would you have been able to make the very first drawing? Sure to inspire children to share their dreams in any way they can, this book, with its beautiful illustrations to match its beautiful and inspirational story, is a must-have for artists young and old.
All the Truth That's in Me by Julie Berry (Viking, hardcover, $17.99)
Judith Finch was held captive for two years before being returned to her hometown, maimed and mute for fear of what she might reveal. To the people of Roswell Station, including her own mother, she's been cursed. The one bright spot in her life is Lucas, the boy she's loved since she was a girl but who doesn't give her a second glance. After Roswell Station is attacked, Judith has to make a decision -- stay silent and let people make their own conclusions, or reveal all the truth that's in her. Berry's poetic language makes this mystery and love story a captivating read that you won't want to put down until you know everything that Judith has to say.
The Rosie Project by Graeme Simsion (Simon & Schuster, hardcover, $24.00)
This is a romance from a different perspective. Don obviously has undiagnosed Asperger's syndrome, and the book is written in first-person from Don's point of view. He's very much aware of his social shortcomings, and his differences make him a unique character that you can't help but like and root for as he gets to know Rosie and tries to see himself through her eyes while attempting to sort through all of his own new, unnamed, irrational emotions and reactions. The #1 October 2013 Indie Next Pick.
Fangirl by Rainbow Rowell (St. Martin's Griffin, hardcover, $18.99)
If you like fanfiction, this book is for you. If you like coming-of-age dramas, this book is for you. If you like love stories, this book is for you. If you're a writer, this book is for you. If you're a reader...this book is for you, most of all. It was great. A Fall 2013 Kids' Indie Next Pick.
Rooftoppers by Katherine Rundell (Simon & Schuster Books for Young Readers, hardcover, $16.99)
Sophie was found as a baby amid the wreckage of a ship and taken in by Charles, who determined to love her. When the authorities plan to take Sophie and place her in an orphanage when she turns 12, Sophie and her guardian flee to Paris in an attempt to locate Sophie's mother. While there, Sophie encounters an entire world on the Parisian rooftops and finds friendship and help from the rooftoppers who inhabit the place. Excellent world building and characterization. I couldn't help but want to continue reading, and I didn't want it to end. A Fall 2013 Kids' Indie Next Pick.
The Real Boy by Anne Ursu (Walden Pond Press, hardcover, $16.99)
For the mature middle-grade reader, this is a great novel that looks at what it means to be human, to be who you are, and how much of that is defined by other people. I enjoyed the action and the concepts equally, and it kept me engrossed throughout the book. A Fall 2013 Kids' Indie Next Pick.
You Were the First by Patricia MacLachlan (Little, Brown Books for Young Readers, hardcover, $17.00)
A perfect gift for children who are about to be a big brother or sister, this is a loving book that enumerates all the wonderful things that make a first child so special, regardless of how many younger siblings they have.
Kathleen Perry, store employee, recommends:
New Collected Poems by Wendell Berry (Counterpoint, paperback, $20.95)
If you like poetry, or think you might like poetry, open this book to any page and read one poem, any poem. Chances are that after you have read one, you will want to read them all -- slowly, and more than once. Whether he is writing about the marriage of his daughter, a panhandler, gravity or dust, Berry's poetry is warm, humane and accessible. I am no poetry expert, but the beauty of his writing is that you don't have to be. I love this collection.
Nancy Rechtman, store employee, recommends:
Sophie's Squash by Pat Zietlow Miller (Schwartz & Wade, hardcover, $16.99)
This sweet and lovely story is about an imaginative and creative young girl named Sophie, who finds a best friend at the Farmers' Market -- the squash that was slated to be that night's dinner. But Sophie has other plans for the squash and names it Bernice, gives it a face, finding it just the right size to cuddle in her arms. This unlikely friendship continues until Bernice starts to ail. What happens next is both touching and delightful. Parents and children will want to read this charming book over and over again.
Staff picks now in paperback:
Jill's pick, $14.99
Jill's pick, $9.99
Melissa's pick, $9.99
Melissa's pick, $9.99

Upcoming Releases
Regional Nonfiction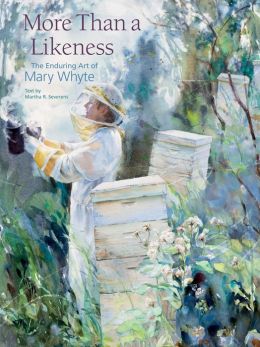 More than a Likenes: The Enduring Art of Mary Whyte by Martha Severens (University of South Carolina Press, hardcover, $75.00)
Martha Severens, the former director of the Greenville County Art Museum, has written the first comprehensive book on the life and work of Mary Whyte, one of today's most renowned watercolorists and a SC treasure. With more than two hundred full-color images of Whyte's paintings and sketches, Severens clearly illustrates how Whyte's art has been shaped. Meet both the author and the artist at our Book Your Lunch event on Saturday, November 23rd.
Nonfiction
How to Read a Novelist by John Freeman (Farrar, Straus & Giroux, paperback, $15.00)
For the last 15 years, whenever a novel was published, John Freeman was there to greet it. As a critic for more than 200 newspapers worldwide, the onetime president of the National Book Critics Circle, and the current editor of Granta, he has reviewed thousands of books and interviewed scores of writers. How to Read a Novelist pulls together his very best profiles (many of them new or completely rewritten) and shares with us what he's learned.
Killing Jesus by Bill O'Reilly (Henry Holt & Co., hardcover, $28.00)
Millions of readers have thrilled to author Bill O'Reilly and historian Martin Dugard's Killing Kennedy and Killing Lincoln, page-turning works of nonfiction that have changed the way we read history. Now they detail the events leading up to the murder of the most influential man in history: Jesus of Nazareth.
The History of Cycling in Fifty Bikes by Tom Ambrose (Rodale Books, hardcover, $25.00, on sale 10/15/13)
For an invention with a history of just 200 years, the simple bicycle has changed the world in many ways -- most importantly by democratizing travel for the first time. From the Velocipede to the Pinarello, The History of Cycling in Fifty Bikes relates this history by telling the stories of 50 iconic machines that have shaped the world.
An American Bride in Kabul by Phyllis Chesler (Palgrave, hardcover, $27.00)
Twenty years old and in love, Phyllis Chesler, a Jewish-American girl from Brooklyn, arrived in Kabul in 1961 with her Afghan bridegroom. Authorities immediately took away her American passport; Chesler was now the property of her husband's family and had no rights of citizenship. This dramatic tale, based on her personal diaries, re-creates a time gone by, a place that is no more, and shares the way in which Chesler turned adversity into a passion for world-wide social, educational, and political reform.
The Little Bookstore of Big Stone Gap by Wendy Welch (St. Martin's Griffin, paperback, $14.99, on sale 10/15/13)
Wendy Welch and her husband had always dreamed of owning a bookstore, so when they left high-octane jobs for a simpler life in an Appalachian coal town, they seized an unexpected opportunity to pursue their dream. The only problems? A declining U. S. economy, a small town with no industry, and the advent of the e-book. They also had no idea how to run a bookstore. With optimism, the help of their Virginia mountain community, and an abiding love for books, they succeeded in establishing more than a thriving business -- they built a community.
Mud Season by Ellen Stimson (Countryman Press, hardcover, $23.95)
If you enjoyed Lisa Patton's Whistlin' Dixie in a Nor'easter, try this self-deprecating and hilarious memoir of Stimson's transition from city life to rickety Vermont farmhouse. Follow the author to her wit's end and back, through her full immersion into rural life-swapping high heels for muck boots; fighting off skunks, foxes, and bears; and making a few friends and allies in a tiny town steeped in history, local tradition, and that dyed-in-the-wool Vermont character. An October 2013 Indie Next Pick.
paperback, $14.00
paperback, $15.00
hardcover, $12.95
hardcover, $27.95
hardcover, $29.00
hardcover, $26.95
hardcover, $26.99
hardcover, $28.95
hardcover, $26.95
hardcover, $30.00
See more October LIterary Criticism releases
See more October History releases
See more October Sports & Recreation releases
See more October Biography & Autobiography releases
See more October Self-Help releases
See more October Humor releases
See more October Science releases
See more October Poetry releases
See more October Cooking releases
Regional Fiction
by Sharyn McCrumb (Thomas Dunne Books, hardcover, $25.99,

*Signed First Editions Available*

)
Through varying perspectives, King's Mountain is an elegant saga of the Carolina Overmountain Men -- the militia organized by John Sevier (who would later become the first governor of Tennessee) and their victory in 1780 against the Tories in a battle that Thomas Jefferson later called, "The turning point of the American Revolution."
General Fiction
The Cursing Mommy's Book of Days by Ian Frazier (Picador, paperback, $15.00)
Based on his widely read columns for The New Yorker, Ian Frazier's uproarious first novel follows the Cursing Mommy -- beleaguered wife of Larry and mother of two young boys -- as she offers tips on how to do various tasks around the home, only to end up on the ground, cursing, surrounded by broken glass. She is a hilariously desperate housewife with a taste for swearing and large glasses of red wine, who speaks to the frustrations of everyday life.
Boleto by Alyson Hagy (Graywolf Press, paperback, $15.00)
Set against the backdrop of the New West, Boleto is about the intimate relationships between humans and animals -- specifically, a man and his horse -- described in gorgeous detail. Hagy's work has deservedly drawn comparisons to Annie Proulx and Cormac McCarthy. Boleto is Hagy's strongest, most passionate work yet and will appeal to horse lovers and book club groups across the country.
The Dogs of Christmas by W. Bruce Cameron (Forge Books, hardcover, $15.99, on sale 10/15/13)
While nursing a broken heart, Josh Michaels is outraged when a neighbor abandons his very pregnant dog, Lucy, at Josh's Colorado home. Kerri, from the local animal shelter, teaches Josh how to care for Lucy's tiny puppies and gets them ready to be adopted through the shelter's "Dogs of Christmas" program. Can a surprise litter of Christmas puppies really change one man's life?
hardcover, $26.99
hardcover, $26.00
Historical Fiction
Longbourn by Jo Baker (Knopf, hardcover, $25.95)
In this irresistibly imagined belowstairs answer to Pride and Prejudice, the servants take center stage. Sarah, the orphaned housemaid, spends her days scrubbing the laundry, polishing the floors, and emptying the chamber pots for the Bennet household. But there is just as much romance, heartbreak, and intrigue downstairs at Longbourn as there is upstairs. When a mysterious new footman arrives, the orderly realm of the servants' hall threatens to be completely, perhaps irrevocably, upended. An October 2013 Indie Next Pick.
The Aftermath by Rhidian Brook (Knopf, hardcover, $25.95)
While thousands wander the rubble of post-World War II Hamburg, lost and homeless, Colonel Lewis Morgan, charged with overseeing the rebuilding of this devastated city and the denazification of its defeated people, is stationed in a grand house on the River Elbe. He is awaiting the arrival of his wife, Rachael and their only surviving son. But rather than force the owners of the house out onto the streets, Lewis insists that the two families live together. In this charged atmosphere, both parents and children will be forced to confront their true selves.
See more October Historical Fiction releases
Mystery & Suspense
Christmas Bliss by Mary Kay Andrews (St. Martin's, hardcover, $16.99, on sale 10/15/13)
Christmas is coming, but Savannah antique dealer Weezie Foley is doubly distracted -- both by her upcoming wedding to her longtime love, chef Daniel Stipanek, and also by the fact that her best friend and maid-of-honor BeBe Loudermilk is due to give birth any day -- and is still adamantly refusing to marry her live-in-love Harry. Readers have come to love these characters in Mary Kay Andrews' three previous Savannah novels: Savannah Blues, Savannah Breeze, and Blue Christmas.
hardcover, $26.00
Science Fiction & Fantasy
hardcover, $30.00
Children's & Young Adult
Santa! by Rufus Butler Seder (Workman, board book, $14.95)
Marrying the magic of Scanimation with the universally beloved figure of Santa Claus, Santa! is a holiday book unlike any other. It presents a Santa that readers have never seen before: Here's Santa hula-hooping. Santa juggling. Santa doing cartwheels and Santa on a unicycle. Children, as they did with Gallop!, will want to imitate Santa's irresistibly happy motions. The grown-ups will be unable to stop smiling -- it's hard to imagine a cooler character than this jolly St. Nick as he runs, spins, gyrates, backflips, and blows big bubbles.
Spot the Dot by David A. Carter (Ruckus, hardcover, $12.99)
With eye-popping, interactive search-and-finds throughout, toddlers will love this colorful adventure as they Spot the Dot hidden in lift-the-flaps, turn-wheels, pull-tabs, and a giant pop-up that leaps off the page! The bright, graphic illustrations are sure to keep kids on the hunt as they turn the pages, lift the flaps, pull the tabs, and discover a world of colors--dot-by-dot.
Seeing Red by Kathryn Erskine (Scholastic, hardcover, $16.99)
Life will never be the same for Red Porter of Rocky Gap, Virginia. Red's daddy, his idol, has just died, leaving Red and Mama with some hard decisions and a whole lot of doubt. National Book Award winner Kathryn Erskine delivers a powerful story of family, friendship, and race relations in the South.
hardcover, $17.99
hardcover, $18.00
hardcover, $17.99
hardcover, $17.99
hardcover, $19.99
hardcover, $16.00
hardcover, $18.00
See more October Juvenile Fiction releases
Graphic Novels
Battling Boy by Paul Pope (First Second, paperback, $15.99)
From comics legend Paul Pope comes an action-packed middle-grade adventure! When Battling Boy's father (a warrior god) drops him on a world infested with bloodthirsty monsters, he leaves his son with nothing but a magic credit card, a trunk full of enchanted T-shirts, and instructions not to come home until he's liberated the planet from its plague of monsters. The monsters don't stand a chance. A Fall 2013 Kids' Indie Next Pick.
Stardoll: Secrets & Dreams by JayJay Jackson (Papercutz, paperback, $7.99)
Best friends Claire, Ashley, Sue-Ni, Ruby, and Kaya are attending the prestigious High School of Fashion and Design among the best and brightest future fashion stars. These four have the unique skills and the passion they'll need to change the game...and to save the world! As the girls uncover a sinister plot to rob the earth of its most precious resource, they'll have to marshal strange abilities they once thought were confined to myths and legends -- and more importantly, they'll have to watch each other's backs.
See more October Comic & Graphic Novel releases
Thanks for your continued patronage!
Sincerely,
Jill Hendrix, Owner
Fiction Addiction
1175 Woods Crossing Rd. #5
Greenville, SC 29607
864-675-0540
(More info coming soon.)
*Additional ticket options available for select events. See event details for more information.
For the first time since the launch of the original bestselling book, The Elf on the Shelf: A Christmas Tradition, the creators (in conjunction with Santa Claus, of course) are bringing a NEW way for families to celebrate with their elves! The long-awaited sequel, The Elf on the Shelf: A Birthday Tradition (hardcover, $19.95), tells the story of how Santa's finest helpers celebrate birthdays at the North Pole. Each kit includes a storybook and festive birthday outfit for the family's elf (elf not included). The new book releases October 22nd, so pre-order your copy today!

NEW PRODUCT:

magnets
,
car magnets
, and
greeting cards
.
Magnets ($3.25 each)
Car magnets ($5.50 each)
Greeting cards ($2.70 each)
NEW PRODUCT:


If you've been to our store recently, you may have noticed our new display of scarves. We have evening scarves ($20.99 each) and everyday scarves ($12.99 each) in a variety of colors to suit whatever mood or outfit you're in! And they're lightweight, perfect for the mild southern seasons. And to accompany your new accessory, check out How to Tie a Scarf (Clarkson N. Potter, hardcover, $12.95, on sale 10/15/13) to give yourself that extra flair.

While at SIBA last month, Melissa had the pleasure of attending a workshop with pop-up artist Robert Sabuda. Here's what she has to say about him and his new book,
The Little Mermaid
(Little Simon, hardcover, $29.99): "Sabuda is an exuberant guy whose excitement for pop-up art is contagious. In his newest book, he
gives Andersen's classic tale of The Little Mermaid a new makeover. Young and old alike will delight in the amazingly intricate designs that unfold from the pages (literally!) of this exquisite book. I find myself taking this book out several times just to turn the pages and admire the art.
"
From now through December 29th, Sabuda and fellow pop-up artist Matthew Reinhart have an exhibit at the Greenville County Museum of Art
, featuring 80 original works from more than 16 of the duo's dynamic picture and pop-up books.
Check out these books by
Robert Sabuda
and
Matthew Reinhart
.
Babies & Toddlers
Picture Books
Early Readers
Activity & Graphic Books
Middle Readers
2013 New Voices
Teen
Awards
On Stage
opens October 20th
@ Golden Theater on Broadway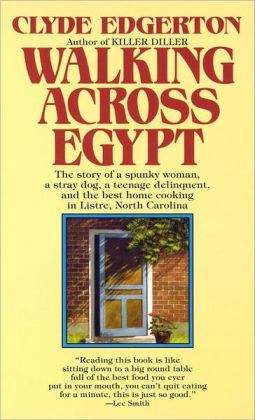 Oct. 25th-Nov. 10th
On TV
Oct. 6th-Nov. 17th
Sundays @ 9pm
on PBS
Sundays @ 10pm
on Lifetime
Sundays @ 10pm
on Showtime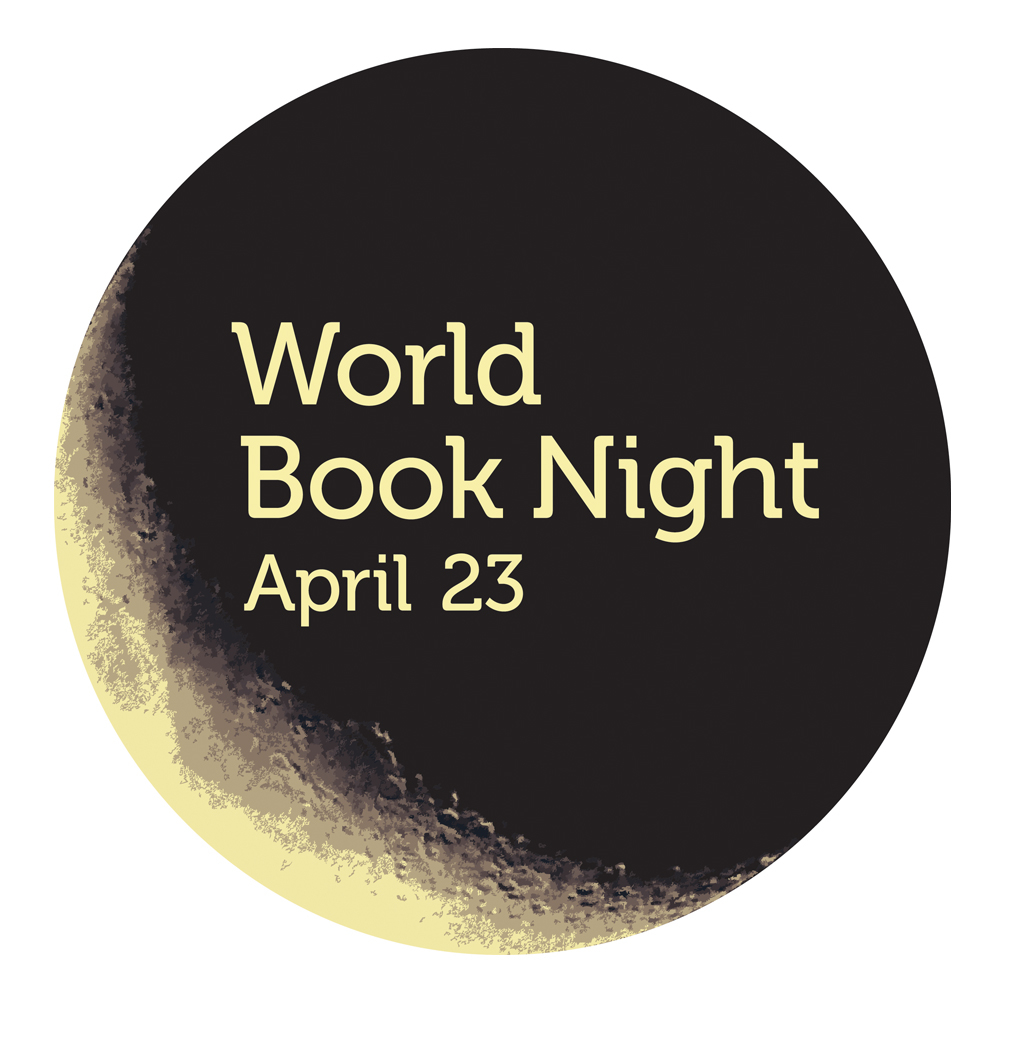 World Book Night is gearing up for April 23rd, 2014! Giver applications open October 23rd for anyone interested in being a giver for 2014. The official title selections will also be released that day. Visit World Book Night online to learn how you can become a giver.
2014 SC Academy of Authors Fellowships
More Options for Home Delivery
We are partnering with our distributor Baker & Taylor to bring our customers audio downloads, more ebooks, and the ability to order movies, CDs, and more book titles directly from the warehouse for home delivery! Click here to see our warehouse website.
Shelf Awareness
Email Newsletter
Would you like to learn about even more great books and book-related news? Shelf Awareness sends out a twice-weekly email newsletter filled with book reviews, book lists, author interviews, and more. Click here to see the latest Shelf Awareness newsletter. If you're interested in subscribing to the Shelf Awareness email list, please email us at info@fiction-addiction.com.
FREE Book Opportunity!
Spend $50 in one transaction on in-stock merchandise (event tickets excluded), and pick a FREE "advance reading copy" from our selection!
Volunteers Welcome
We love to have volunteers help out at the store! Our volunteers receive a free "advance reading copy" for every three hours worked, and a 20% discount on all merchandise. If you're interested in volunteering at Fiction Addiction, please email Jill at
info@fiction-addiction.com or call 864-675-0540.