Fall is in the air! Which means cooler weather, school, and football. And of course we have a great fall line-up of events! Fall also means the Southern Independent Booksellers Association annual trade show from September 18th-24th, which Jill and Melissa will both be attending this year, so please be patient with Kathleen as she runs the store all by herself! While at the show, we will be participating in a trivia contest supporting the
Book Industry Charitable (Binc) Foundation
, a nonprofit organization dedicated to assisting booksellers who have demonstrated financial need arising from severe hardship and/or emergency circumstances, as well as awarding higher education scholarships.
Customers wishing to support the Binc Foundation can donate in support of our team by clicking here
and indicating our team, The Enablers, at checkout.
What Local Authors Are Reading
If you're a local author, and you would like to let our readers know what you've enjoyed reading lately, please email us your recommendation at info@fiction-addiction.com.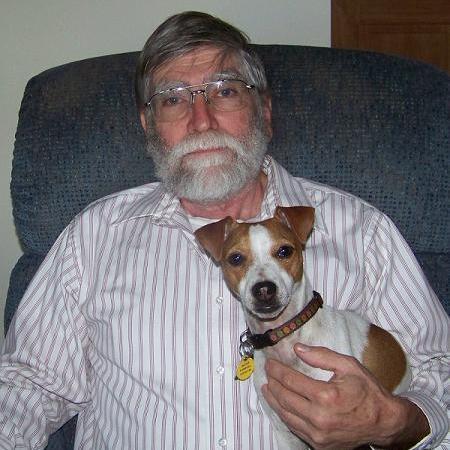 Old Man River by Paul Schneider (Henry Holt & Co., hardcover, $35.00)
Like a good watercourse, Paul Schneider's Old Man River meanders, the views remain scenic, and the words flow smoothly, especially the historical anecdotes. Admittedly, I am prejudiced; I grew up in Natchez, where I played capture-the-flag on the Mississippi's bluff, but later lived in Virginia near a so-called "river" where my fishing line tangled in tree branches on the other side. Size matters.
Night Film begins with the supposed suicide of Ashley Cordova, the 24-year-old daughter of legendary and reclusive horror film director Stan Cordova. The circumstances of Ashley's death are being investigated by a reporter whose career Cordova almost destroyed, a hat-check girl who might have been the last person to see Ashley alive, and a young drug dealer who claims to have known Ashley as a teenager. The characters are fascinating, the writing is fantastic, the story is unique, and you won't be able to put it down. A September 2013 Indie Next Pick.
Another terrific Jack Reacher novel. Lee Child keeps upping the ante with the trouble Reacher finds himself in. Every new book is a new look at the man who is known as Reacher. If you have never read a Jack Reacher novel, this would be a great place to start.
Nancy M.'s pick, $14.95
Nancy M.'s pick, $9.99
Nancy M.'s pick, $9.99
Gretchen's pick, $9.99
Gretchen's pick, $15.99
In 1924, George Mallory set off on his third attempt to summit Mt. Everest. While most of us are familiar with the public view of this event, this novel reveals the private pain of those left behind. This is a heart-rending tale of Ruth and George Mallory told from their alternating points of view. Rideout based her story on the historical record, but brought her characters to life by reading hundreds of letters the couple left behind, the final one discovered on George's body in 1999. I normally don't read much historical fiction, but I loved this book.
This poetic novel opens with a father telling his children the story of an ogre who demands the sacrifice of a child to save the town -- horrifying, but things might not be as bad as we were led to believe. This folktale sets the tone for this far-reaching book, in which the themes range from family, honor, sacrifice, love, war, to the possibility of redemption. Parents lose children, siblings are lost to each other, heartbreak is always waiting around the bend. But in the end, we are still left with the promise of hope.
Austen and Bronte fans will rejoice to discover The Dark Unwinding by Sharon Cameron, a captivating YA/adult crossover that details the plight of penniless orphan Katharine Tulman, who must agree to commit her uncle -- a character to rival Willy Wonka -- to an asylum or be thrown out onto her ear by her guardian.
Jill's pick, $15.00
Melissa's pick, $8.99
Melissa's pick, $11.99
Kathleen's pick, $14.95
paperback, $19.99
Color is all around us every day. We use it to interpret the world. But it is also written into our metaphors, of speech and thought alike. To read about color from Jude Stewart is to unlock a whole different way of looking at the world around us -- and bringing it all vividly to life. The book itself is organized around the rainbow and is lavishly designed, with cross-references that liven up each page. A lovingly packaged, distinctive book, it will be the only one of its kind.
hardcover, $25.99
paperback, $19.95
hardcover, $25.95
hardcover, $27.00
paperback, $12.99
hardcover, $26.00
paperback, $25.00
paperback, $16.00
As a blizzard swells just days before Christmas, the car belonging to the wife of a retired local judge is discovered abandoned on a rural road. Early on, Cork noticed small details about the woman's disappearance that tell a disturbing story. Then Cork's son is nearly killed, and he knows this is no trick of his imagination. Someone is spinning a deadly web in Tamarack County. At the center is a murder more than twenty years old for which an innocent man may have been convicted. Cork remembers the case only too well. He was the deputy in charge of the investigation that sent the man to prison.
Bobby and his friends wait all day for school to end and for their chance to play outdoors in the fall weather. Flying leaves, swirling colors, and crisp air make the perfect setting for a game of football with Sparky the dog. The kids are surprised by how quickly it gets dark, and even more surprised when it begins to snow. But there's no need to worry -- the chilly nights ahead will mean watching football on the couch with family, tucked under a cozy blanket.
When it snows, magic happens. Follow a boy and his teddy bear on a wondrous snow adventure which will lead readers of all ages to a surprising place. Spare text accompanies gorgeous illustrations that will appeal to readers young and old, especially on cold winter days with snow on your mind. A perfect book to read aloud in front of a roaring fire or tucked into a cozy bed.
Have you ever wondered what it would be like to take a Velociraptor for a walk, or try to brush a Tyrannosaur's teeth? We think of dinosaurs as colossal giants, but how big were they REALLY? With kid-friendly text and seriously silly illustrations, this fact-filled book puts dinosaurs next to modern animals so that you can see exactly how they size up. And a huge fold-out chart compares the dinos to each other, from the tiniest Microraptor to Argentinosaurus, the largest animal to ever walk the land.
Enter the world of Erdas, where every child who comes of age must discover if they have a spirit animal, a rare bond between human and beast that bestows great powers to both. A dark force has risen from distant and long-forgotten lands, and has begun an onslaught that will ravage the world. Now the fate of Erdas has fall on the shoulders of four young strangers . . . and on you. Part engrossing book series, part action role-playing game -- discover your spirit animal and join the adventure!
Thanks for your continued patronage!
Sincerely,
Jill Hendrix, Owner
Fiction Addiction
1175 Woods Crossing Rd. #5
Greenville, SC 29607
864-675-0540
(more info coming soon)
(More info coming soon.)
(More info coming soon.)
(More info coming soon.)
*Additional ticket options available for select events. See event details for more information.
Aug. 12 - Sept. 12
Get a 10% discount on your purchase on September 19th by dressing yourself or your child as a pirate!
Click here
to pledge to read to your kids!
On TV
starting September 29th
Sundays @ 10pm
on Showtime
Calling All Book Mavens!
Are you the one who tends to pick the books for your bookclub? Do you buy several copies of your favorite book and give them as gifts to friends and family? If so, we would like to invite you to join a special Fiction Addiction bookclub. Club members would be given copies of books that our staff are extremely excited about before those books are available in stores. At club meetings we would discuss whether you liked the book as much as we did, who the perfect audience for it is, how to best describe the book to others, etc. Please e
mail
jill@fiction-addiction.com
desc

ribing your book maven qualifications and what meeting days/times would work best for you. Spots are limited and preference will be given to those with the biggest spheres of influence. Please forward this notice to anyone you think might qualify. We will consider forming a separate children's club if enough teachers and media specialists are interested.
Shelf Awareness
Email Newsletter
Would you like to learn about even more great books and book-related news? Shelf Awareness sends out a twice-weekly email newsletter filled with book reviews, book lists, author interviews, and more. Click here to see the latest Shelf Awareness newsletter. If you're interested in subscribing to the Shelf Awareness email list, please email us at info@fiction-addiction.com.
FREE Book Opportunity!
Spend $50 in one transaction on in-stock merchandise (event tickets excluded), and pick a FREE "advance reading copy" from our selection!
Volunteers Welcome
We love to have volunteers help out at the store! Our volunteers receive a free "advance reading copy" for every three hours worked, and a 20% discount on all merchandise. If you're interested in volunteering at Fiction Addiction, please email Jill at
info@fiction-addiction.com or call 864-675-0540.