It's been a rainy summer so far and today doesn't look any better. If your outdoor plans have been rained out, come join us this afternoon for the launch party of
Murder by Syllabub
by mystery author Kathleen Delaney from 2-4pm!
New Products

We have lots of new sideline products we'd like to share with you, from bookmarks to games to candles! Take a look below, and click the pictures for more information and other colors (when applicable):
Where's Waldo Scavenger Hunt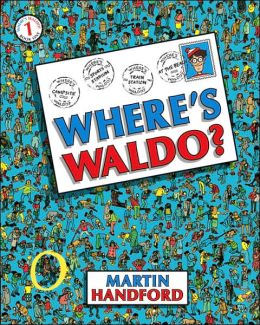 Following the success of last year's 25th birthday celebration of Where's Waldo, Candlewick Press, Waldo's publisher, has decided it's time for another summer celebration. And just where is Waldo after all these years? Well, this July he'll be hiding right here in Greenville, SC!
For the second year in a row, Fiction Addiction will be hosting an exciting month-long scavenger hunt to find Waldo at 15 local, independent businesses during the month of July.
Each business will have a six-inch Waldo standee displayed somewhere in their store starting July 1st -- your job is to find them! At your first stop, make sure to pick up your passport which has a list of all 15 participating stores. Whenever you spot a Waldo standee, tell a store employee who will stamp or sign your "Find Waldo Local in Greenville!" passport. Throughout the month, there will prizes awarded to the players, and on July 31st, there will be a big Waldo shindig at Fiction Addiction from 1-2pm. You can see a list of participating businesses and get more information here.
Summer Reading

Remember to turn in your summer reading bookmarks by August 1st to be eligible for the in-store party on August 10th!
Give Me Summer! Give Me Books! Registration is now open for kids going into grades K-2, 3-5, and 6-8. Kids just need to come to our store, grab their summer reading tracking forms (they double as bookmarks!), and pick up a few books to kick off the program!
Booksellers from around the country have selected six fantastic book choices for each grade level. To complete our reading challenge, kids need to read six books total, including at least three books from our suggested list. Kids who return their form to us by August 1st will be rewarded this year with a Blueberry Frog fro-yo party at the store on Saturday, August 10th, from 1-3pm, as well as free books. Kids who read all six of the recommended selections for their grade level will also receive a $5 Fiction Addiction gift certificate.
For our teen readers, purchase three or more books by bestselling young adult author Sarah Dessen through July 31st and be entered to win a $10 Fiction Addiction gift card! (Five winners possible.) We have punch cards for tracking your purchases; purchasing a paperback book will receive on punch, and a purchase of Dessen's new hardcover release, The Moon and More, will receive two punches. Each card with three punches qualifies for one raffle entry.
July Events
If you are unable to make one of our author events, you are welcome to reserve signed copies by contacting us in advance, by email at info@fiction-addiction.com or by phone at 864-675-0540. Personalized copies will need to be prepaid.
Fiction Addiction's Cookbook Clubs currently meet the second week of every month.
On Monday at Upcountry Provisions in Travelers Rest (102 S. Poinsett Hwy.), we will be preparing recipes from and discussing
The Smitten Kitchen Cookbook
by Deb Perelman (Alfred A. Knopf, hardcover, $35.00) from July through September. On Thursday at Fiction Addiction (1175 Woods Crossing Rd.), we will be using
Jerusalem
by Yotam Ottolenghi (Ten Speed Press, hardcover, $35.00).
If you're interested in joining either of our cookbook clubs, please email us at
info@fiction-addiction.com
or call us at 864-675-0540 for more information or to sign up. You can preview the club agreement
here
.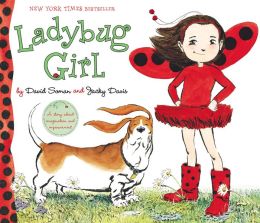 Children's Storytime
Join us for storytime every Thursday morning at 10:30am. We will be reading the following titles during July:
11th: Ladybug Girl by David Soman and Jacky Davis
(Dial, hardcover, $16.99)
What Local Authors Are Reading
If you're a local author, and you would like to let our readers know what you've enjoyed reading lately, please email us your recommendation at info@fiction-addiction.com.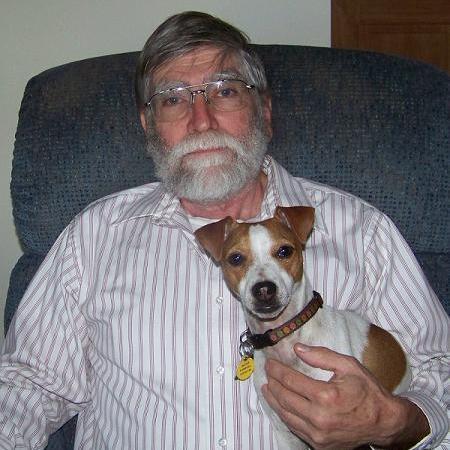 The Spectrum Conspiracy
by Craig Faris (Bella Rosa, paperback, $17.95,
*Signed Copies Available*
)
The Spectrum Conspiracy by South Carolina author Craig Faris is a complex
political thriller with a much more believable plot and characters than
most in this genre. The interweaving of several plot lines and subplots
plus interesting characters kept the story moving. The concept of a bomb
that by its intrinsic physics cannot be disarmed is a unique element. Recommended for lover
s of political thrillers.
Jim's picks now in paperback:
July Volunteer Picks
Nancy M.'s Picks:
Shine Shine Shine by Lydia Netzer (St. Martin's Griffin, paperback, $14.99)
A quirky, funny, wonderful story about motherhood, young love, adult love, death, and motherhood again. The story goes in a full circle as does Sunny as she is discovering who she really is. I loved all of the characters in the book, especially Netzer's portrayal of Maxon who was, perhaps, the most normal of all. A July 2013 Indie Next Pick.
-also enthusiastically recommended by Jill Hendrix, store owner, and Kathleen Perry, store employee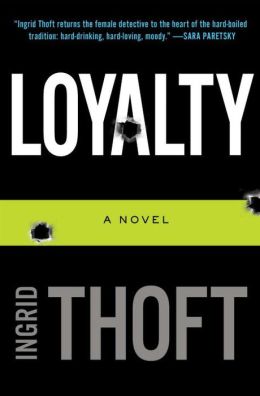 Loyalty by Ingrid Thoft (Putnam, hardcover, $25.95)
Wow! Fina Ludlow is one cool new heroine who is tough as nails. A PI for her family firm of prestigious, high-powered personal injury attorneys, Fina has to make decisions that could make her even more of a black sheep than she already is. Sassy, smart, and hard-hitting -- what more could you ask for in a great new PI novel? A July 2013 Indie Next Pick.
The Longings of Wayward Girls by Karen Brown (Simon & Schuster, paperback, $15.00)
Alluring and haunting, beautiful, and disturbing, this book is a tension-filled psychological novel. The beautiful prose transports you flawlessly between the 1970s, when childhood was full of imaginative play, and the present, where Sadie's life is falling apart and she must finally face what happened that summer years ago when everything changed.
Accidents Happen by Louise Millar (Atria, paperback, $15.00)
A series of horrific accidents and tragedies have left Kate with severe psychological problems, but she wants more than anything to get back to normal for the sake of her 10-year-old son, Jack. Jack is also starting to experience paranoia and anxiety, and he wants nothing more than for his mother to be normal, like the mothers of his friends. Accidents do happen, but so does evil, and we certainly see evil in this complex not-to-be-missed psychological thriller.
Jackie's Picks:
The Summer Girls by Mary Alice Monroe (Gallery, paperback, $16.00, *Signed Copies Available*)
A wonderful story of family dynamics where three half sisters are reunited for the summer by their aging grandmother. The incorporation of the lowcountry of South Carolina and the dolphins are great backdrops for the family interactions. I am looking forward to the next installment in the series.
Unseen by Karin Slaughter (Delacorte, hardcover, $27.00)
Anyone who ever plans to spend any time in Georgia should read this book. You will be convinced to be on your best behavior so you can avoid any interaction with law enforcement. The compelling story where the "good guys" are not always good is far too believable, and the people who will ignore the system to just do the right thing are to be applauded even when their methods seem extreme.
Cyndi's Picks:
The Curiosity by Stephen Kiernan (William Morrow, hardcover, $25.99)
Kiernan skillfully presents the story of regenerating a frozen man who lived over 100 years earlier from 4 perspectives: the detached researcher, the hired but hungry-for-a-story reporter, the female scientist guided by mind and heart, and the previously frozen man. The exploration of ethical research, of humanity, of the consequences and implications of progress was captivating and challenging. The question remains: What price does the heart of humanity pay for the research and discoveries that advance society and culture? A July 2013 Indie Next Pick.
Volunteer picks now in paperback:
July Staff Picks
Jill Hendrix, store owner, recommends:
Whistling Past the Graveyard by Susan Crandall (Gallery, hardcover, $24.99, *Signed First Editions Available*)
Fall in love with spunky Starla Claudelle, who runs away from a strict grandmother in 1963 Mississippi to find the mother she hasn't seen since she was three. As she journeys with a black woman named Eula, Starla has her eyes opened to larger issues of race and segregation. This wonderful novel will be devoured by book clubs and will cause every parent who finishes it to immediately find and hug their children. A July 2013 Indie Next Pick. A Summer 2013 SIBA Okra Pick.
Eleanor & Park by Rainbow Rowell (St. Martin's Griffin, hardcover, $18.99)
I loved this unconventional contemporary love story between two teen misfits and so did author John Green, who indirectly introduced me to this book. I dare you to read Eleanor & Park and not start telling everyone you know about it. A Spring 2013 Kids' Indie Next Pick.
-seconded by Melissa Oates, store employee
Melissa Oates, store employee, recommends:
Star Cursed by Jessica Spotswood (Putnam, hardcover, $17.99)
Cate has been forced to join the Sisterhood, a safe haven for witches, where she learns to control and strengthen her powers. When the Brotherhood takes it upon themselves to invade the Sisters' sacred space, it becomes all too clear that no one is above suspicion, and the Brotherhood will stop at nothing to make sure they control the prophesied witch. But the question remains, are the Cahill girls the witches of the prophecy? And if so, which of them is the one everyone wants? Another great read that left me quite eager for the next book. A Summer 2013 Kids' Indie Next Pick.
Three Times Lucky by Sheila Turnage (Dial, hardcover, $16.99)
Moses LoBeau washed ashore in a small NC town during a hurricane 11 years ago, and while she makes every attempt to find her "Upstream Mother", she's mostly happy with her life with the Colonel and Miss Lana. When a detective shows up asking questions, and a neighbor winds up dead, Mo takes it upon herself to find out what's really going on in a town where everyone knows everything about everybody, and family is the most important thing you can have. Mo's optimism, wit, and spunk will inspire readers of all ages. 2013 SIBA Book Award Young Adult Winner.
Count the Monkeys by Mac Barnett (Disney*Hyperion, hardcover, $16.99)
With his trademark humor, Mac Barnett has done it again! Readers set out to count the monkeys, but at every page, someone else is there and keeping the monkeys away -- first 1 king cobra, who is chased away by 2 mongooses (or is it mongeese?), later confronting 8 lumberjacks, who took care of the 7 wolves from the previous page. Barnett does an awesome job of getting kids involved in the story, making this a great read-aloud book, good for family reading time or a group story time. A Summer 2013 Kids' Indie Next Pick.
Oliver and His Alligator by Paul Schmid (Disney*Hyperion, hardcover, $15.99)
Oliver is going to school, but he's not feeling very brave, so he decides to take an alligator with him. Whenever something scares Oliver, his alligator eats the scary thing, until everything is gone and Oliver starts to think that school is going to be very boring. Then he hears all the fun everyone his having inside the alligator -- without him! -- and he decides school might not be so bad after all. A great book to share with first-time school-goers who aren't quite sure about all the new things, with simple yet charming and effective illustrations. A Summer 2013 Kids' Indie Next Pick.
Brush of the Gods by Lenore Look (Schwarts & Wade, hardcover, $17.99)
Wu Daozi is trying to learn calligraphy, but every stroke he makes becomes something else -- worms, the back of a robe, fish, horses. Daozi has so much fun, he starts painting on the walls. The more he paints, the better he gets, until eventually his paintings are so life-like that they actually come to life! An inspiring fictional introduction to an amazing real-life artist, with beautiful illustrations that show true appreciation for Daozi's work, this is a great story about using your talents for good. A Summer 2013 Kids' Indie Next Pick.
Proxy by Alex London (Philomel, hardcover, $17.99)
The only real value Syd's life has is as Knox's Proxy -- Knox gets in trouble, Syd gets punished, and in return, Knox's family pays for the debt of raising Syd. After a chance meeting between Patron and Proxy, Knox realizes that he doesn't have nearly as much control over his own life as he thought he did, and the two boys decide that the only way to take back their own lives is to change the system. One of the best dystopian novels I've read, with plenty of action to keep you interested and turning the pages. A Summer 2013 Kids' Indie Next Pick.
Openly Straight by Bill Konigsberg (Arthur A. Levine, hardcover, $17.99)
This is a different take on homosexuality. It shines a light on the fact that even when we accept others' differences, even celebrate them, sometimes it can be hard to see past the 'labels' to what they really want. But as Rafe finds out, it's just as hard, if not more so, to deny something that's innately a part of you. While I wished for a different ending for Rafe, I was glad to have read this book for the perspective, if nothing else. A Summer 2013 Kids' Indie Next Pick.
Kathleen Perry, store employee, recommends:
E.B. White on Dogs by E.B. White (Tilbury House, hardcover, $22.95)
A collection of White's best letters, poems, and essays spanning from 1930 through 1984. His pieces vividly demonstrate his humanity, kindness, sense of humor, and most of all his affection for his dogs and fellow man. Throughout his works his primary message, "All that I hope to say in books, all that I ever hope to say is that I love the world," shines through. This book is for readers and writers alike, regardless of whether you've read is works. I highly recommend reading a few pages each day as an antidote to what ails you.
Nancy Rechtman, store employee, recommends:
Where'd You Go, Bernadette by Maria Semple (Back Bay Books, paperback, $14.99)
A funny, sharp, poignant, sad, and unexpected story. There are laugh-out-loud satiric passages. Other passages touched my heart, or made me frustrated with the characters, but I was never bored, and I was never sure what was coming next. Basically, this is the story of Bernadette Fox who is unconventional, agoraphobic, a design genius, and not terribly social. It's also the story of her 15-year-old precocious daughter Bee, whose deepest desire is to go with her parents to Antarctica. I loved this book.

Staff picks now in paperback:
Moore-Pastides, the first lady of the University of South Carolina and an accomplished cook and public-health professional, presents all new recipes focused on bringing the bounty of the garden to the table in easy and accessible ways. She focuses on the time-tested Mediterranean diet -- recommended for great taste, good health, and long life -- and on learning simple, delicious cooking methods that foster a happy and healthy relationship with good food. Meet the author at our Book Your Lunch event on Tuesday, October 8th, 2013.
America's Longest Siege by Joseph Kelly (Overlook, hardcover, $28.95)
Kelly examines the nation's long struggle with its "peculiar institution" through the hotly contested debates in the city at the center of the slave trade, Charleston, SC. From the earliest slave rebellions to the Nullification crisis to the final, tragic act of secession that doomed both the city and the South as a whole, Kelly captures the toxic mix of nationalism, paternalism, and unprecedented wealth that made Charleston the focus of the nationwide debate over slavery.
Regional Fiction
Ocean Beach by Wendy Wax (Jove, paperback, $7.99)
Unlikely friends Madeline Avery, and Nicole have been hired to bring a once-grand historic house in Miami's South Beach back to its former glory on a new television show called Do-Over. If they can just get this show off the ground, Nikki would get back on her feet financially, Avery could restart her ruined career, and Maddie would have a shot at keeping her family together. But having their work broadcast is one thing; having their personal lives play out on TV is another thing entirely. Soon they are struggling to hold themselves, and the project, together.
The Illusion of Separateness by Simon Van Booy (Harper, hardcover, $23.99)
This gripping novel -- inspired by true events -- tells the interwoven stories of a deformed German infantryman; a lonely British film director; a young, blind museum curator; two Jewish American newlyweds separated by war; and a caretaker at a retirement home for actors in Santa Monica. They move through the same world but fail to perceive their connections until, through seemingly random acts of selflessness, a veil is lifted to reveal the vital parts they have played in one another's lives, and the illusion of their separateness. A July 2013 Indie Next Pick.
Redemption Mountain by Gerry Fitzgerald (Henry Holt & Co., hardcover, $28.00)
Natty dreams of a life beyond her small town of Red Bone, and NY executive Charlie has everything he ever thought he wanted. But after 25 years of climbing the corporate ladder, Charlie no longer recognizes his own life, so he sees his mining project in West Virginia as a chance to escape his stuffy life. When he arrives in Red Bone, though, his new friends become the family he was missing and Natty, the woman who reminds him what happiness feels like. When his company's plans threaten to destroy Natty's family land, Charlie's loyalties are questioned and he is forced to choose between his old life and his new love in a fight for Redemption Mountain.
Austenland by Shannon Hale (Bloomsbury, paperback, $14.00)
Jane can never seem to find the right man -- perhaps because of her secret obsession with Mr. Darcy, as played by Colin Firth. When a wealthy relative bequeaths her a trip to an English resort catering to Austen-obsessed women, however, Jane's fantasies of meeting the perfect Regency-era gentleman suddenly become more real than she ever could have imagined. Is this total immersion in a fake Austenland enough to make Jane kick the Austen obsession for good, or could all her dreams actually culminate in a Mr. Darcy of her own? Read it before you see it! See the movie coming in August!
The Secret Keeper by Kate Morton (Atria Books, paperback, $16.00, on sale 7/16/13)
16-year-old Laurel Nicolson spies a stranger coming up the long road to the family farm and watches as her mother speaks to him. Before the afternoon is over, Laurel will witness a shocking crime that challenges everything she knows about her family and especially her mother, Dorothy. Fifty years later, Laurel is a successful and well-regarded actress living in London. The family is gathering at Greenacres farm for Dorothy's 90th birthday. Realizing that this may be her last chance, Laurel searches for answers to the questions that still haunt her.
Kiss me First by Lottie Moggach (Doubleday, hardcover, $25.95)
On Red Pill, an online chat forum for ethical debate, sheltered Leila comes into her own, impressing the website's brilliant and elusive founder, Adrian. Leila is thrilled when Adrian asks to meet her, flattered when he invites her to be part of "Project Tess." Tess is a woman Leila might never have met in real life. She is beautiful, urbane, witty, and damaged. As they e-mail, chat, and Skype, Leila becomes enveloped in the world of Tess, learning every single thing she can about this other woman -- because soon, Leila will have to become her.
Pete the Cat: The Wheels on the Bus by James Dean (HarperCollins, hardcover, $9.99)
Number one New York Times bestselling artist James Dean makes Pete the Cat groovier than ever in this cool adaptation of "The Wheels on the Bus." Join Pete as he rides on the bus to school with his friends and hears all the different sounds a bus makes as it drives. Fans of Pete the Cat will sing along with Pete in this rendition of a classic favorite children's song.
A Pirate's Guide to Recess by James Preller (Feiwel & Friends, hardcover, $16.99)
Ahoy, mateys! It's time for recess, and the schoolyard is teeming with young pirates ready for action. Who will rule the stormy seas of the playground? Recess has never been such an adventure. Young readers who love pirates will be sure to get a kick out of these playground playmates.
A Pirate's Guide to First Grade by James Preller (Square Fish, paperback, $6.99)
Arr! It's the first day of first grade, and it's all hands on deck for a young pirate and his crew. How much trouble can they get into? What will they do at recess? And, most important, what treasure awaits them at school? Jump into this book with your rising first grader to help them get excited about the new school year.
Thanks for your continued patronage!
Sincerely,
Jill Hendrix, Owner
Fiction Addiction
1175 Woods Crossing Rd. #5
Greenville, SC 29607
864-675-0540
on sale for $39.99
through July 18th!
2013 Ticketed events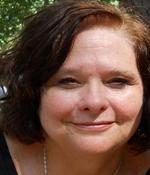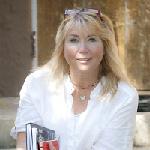 Thurs., Sept. 12th @ 12pm
Book Your Lunch with Ann Hite & Karen Zacharias, $25
*More info coming soon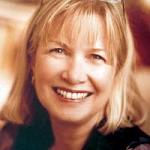 Wed., Sept. 25th @ ypm
Stories & Sweets with Cassandra King, $10
*More info coming soon
*Additional ticket options available for select events. See event details for more information.
Tour de France
June 29th - July 21st
July 27th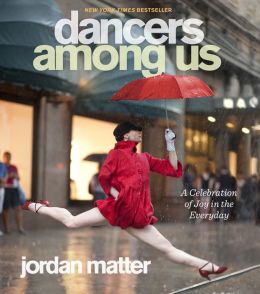 Read Local
In the Civil War era, Dr. Johnston struggles to keep the fictional South Carolina Medical School in Columbia supplied with paying students and with enough cadavers for them to learn anatomy. The purchase of a slave name Nemo and his nighttime activities solve the cadaver problem. In the parallel modern story Dr. Jacob Thacker, exiled to the medical school's Public Relations department during his probation for drug abuse, is assigned to handle the remains from the past.
Game of My Life: South Carolina Gamecocks by Rick Scoppe (Sports Publishing, hc, $24.95)
Several prominent South Carolina football players of the past share their fondest single-game experience and memories. Some of these games are the greatest in school history, while others are ordinary save for significant personal meaning. In each case, it is the player who singles out the game, the moment in time that to him is the most defining of his Gamecock football career. Together these stories weave a tapestry of South Carolina Gamecock football history.
is now OPEN in Downtown Greenville!
Asheville, NC, restaurant Tupelo Honey Cafe has just opened its first South Carolina location in The ONE Project at 1 North Main Street in downtown Greenville.
2013 SIBA Book Award Winners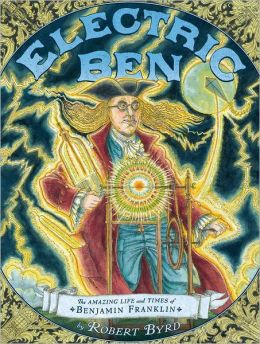 Nonfiction Winner
On TV
available July 11th
on Netflix
starting August 10th
Saturdays @ 8pm
on Starz
Calling All Book Mavens!
Are you the one who tends to pick the books for your bookclub? Do you buy several copies of your favorite book and give them as gifts to friends and family? If so, we would like to invite you to join a special Fiction Addiction bookclub. Club members would be given copies of books that our staff are extremely excited about before those books are available in stores. At club meetings we would discuss whether you liked the book as much as we did, who the perfect audience for it is, how to best describe the book to others, etc. Please e
mail
jill@fiction-addiction.com
desc

ribing your book maven qualifications and what meeting days/times would work best for you. Spots are limited and preference will be given to those with the biggest spheres of influence. Please forward this notice to anyone you think might qualify. We will consider forming a separate children's club if enough teachers and media specialists are interested.
Shelf Awareness
Email Newsletter
Would you like to learn about even more great books and book-related news? Shelf Awareness sends out a twice-weekly email newsletter filled with book reviews, book lists, author interviews, and more. Click here to see the latest Shelf Awareness newsletter. If you're interested in subscribing to the Shelf Awareness email list, please email us at info@fiction-addiction.com.
FREE Book Opportunity!
Spend $50 in one transaction on in-stock merchandise (event tickets excluded), and pick a FREE "advance reading copy" from our selection!
Volunteers Welcome
We love to have volunteers help out at the store! Our volunteers receive a free "advance reading copy" for every three hours worked, and a 20% discount on all merchandise. If you're interested in volunteering at Fiction Addiction, please email Jill at
info@fiction-addiction.com or call 864-675-0540.