Greetings!
Many of you may have received Nicholas Sparks' email listing this year's
tour dates
and noticed that Greenville, SC, is not on the list for what I think may be the first year ever. His publicist confirmed that this is not an oversight. If you are as disappointed as we are, you can let Nicholas Sparks know your feelings via his
Facebook page
so that if they have room to add on an event, they will know who wants it the most.
If you'd still like to order an unsigned copy of his new book from us, we are offering you a
20% discount off of The Longest Ride and anything else you order at the same time
. Use coupon code SPARKS at checkout, or mention this offer if you're buying in person.
Summer Reading

We are thrilled to be participating in the launch of an exciting national summer reading program sponsored by independent bookstores for the summer of 2013: Give Me Summer! Give Me Books! Registration is now open for kids going into grades K-2, 3-5, and 6-8. Kids just need to come to our store, grab their summer reading tracking forms (they double as bookmarks!), and pick up a few books to kick off the program!
Booksellers from around the country have selected six fantastic book choices for each grade level. To complete our reading challenge, kids need to read six books total, including at least three books from our suggested list. Kids who return their form to us by August 1st will be rewarded this year with a Blueberry Frog fro-yo party at the store on Saturday, August 10th, from 1-3pm, as well as free books. Kids who read all six of the recommended selections for their grade level will also receive a $5 Fiction Addiction gift certificate.
For our teen readers, purchase three or more books by bestselling young adult author Sarah Dessen through July 31st and be entered to win a $10 Fiction Addiction gift card! (Five winners possible.) We have punch cards for tracking your purchases; purchasing a paperback book will receive on punch, and a purchase of Dessen's new hardcover release, The Moon and More, will receive two punches. Each card with three punches qualifies for one raffle entry.
And if you have summer reading for school, please bring by your list of books so we can be sure to have them in stock.
Where's Waldo Scavenger Hunt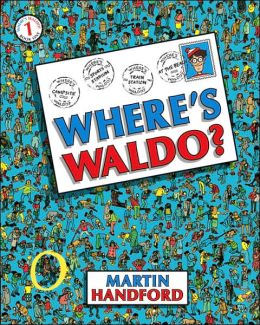 Following the success of last year's 25th birthday celebration of Where's Waldo, Candlewick Press, Waldo's publisher, has decided it's time for another summer celebration. And just where is Waldo after all these years? Well, this July he'll be hiding right here in Greenville, SC!
For the second year in a row, Fiction Addiction will be hosting an exciting month-long scavenger hunt to find Waldo at 15 local, independent businesses during the month of July.
Each business will have a six-inch Waldo standee displayed somewhere in their store starting July 1st -- your job is to find them! At your first stop, make sure to pick up your passport which has a list of all 15 participating stores. Whenever you spot a Waldo standee, tell a store employee who will stamp or sign your "Find Waldo Local in Greenville!" passport. Throughout the month, there will prizes awarded to the players, and on July 31st, there will be a big Waldo shindig at Fiction Addiction from 1-2pm. You can see a list of participating businesses and get more information here.
June Events
If you are unable to make one of our author events, you are welcome to reserve signed copies by contacting us in advance, by email at info@fiction-addiction.com or by phone at 864-675-0540. Personalized copies will need to be prepaid.
Click here for a list of our June author events.
Fiction Addiction Cookbook Club
Monday, June 10th, 6:30pm @ Upcountry Provisions
Thursday, June 13th, 7pm @ Fiction Addiction
Monday, July 8th, 6:30pm @ Upcountry Provisions
Thursday, July 11th, 7pm @ Fiction Addiction
Fiction Addiction's Cookbook Clubs meet the second week of every month.
June Meetings:
On Monday, June 10th, at Upcountry Provisions in Travelers Rest (102 S. Poinsett Hwy.), we will be preparing recipes from and discussing The Epicurious Cookbook by Tanya Steel (Crown Publishers, paperback, $27.99). On Thursday, June 13th, at Fiction Addiction (1175 Woods Crossing Rd.), we will be using Nigellissima by Nigella Lawson (Clarkson N. Potter, hardcover, $35.00).
July Meetings:
On Monday, July 8th, the Travelers Rest club will be preparing recipes from and discussing The Smitten Kitchen Cookbook by Deb Perelman (Alfred A. Knopf, hardcover, $35.00). On Thursday, July 11th, the Fiction Addiction club will be using Jerusalem by
Yotam Ottolenghi (Ten Speed Press, hardcover, $35.00).
If you're interested in joining either of our cookbook clubs, please email us at info@fiction-addiction.com or call us 864-675-0540 for more information or to sign up. You can preview the club agreement here.
Children's Storytime
Join us for storytime every Thursday morning at 10:30am. We will be reading the following titles during June:
6th: Dig, Dogs, Dig by James Horvath (HarperCollins, hardcover, $15.99)
13th: Saturday is Dadurday by Robin Pulver (Walker & Co., hardcover, $16.99)
20th: Froggy Plays T-Ball by Jonathan London (Puffin, paperback, $5.99)
27th: Wilfred by Ryan Higgins (The Dial Press, hardcover, $16.99)
For the Man Who Has Everything
Visit the store and check out the cool MOVA globe that turns gently using solar energy and the earth's magnetic field. No batteries or wires are required. Simply place the MOVAŽ globe on it's stand. Your MOVAŽ globe will come to life and start to turn when exposed to natural or artificial light.

This would make a mesmerizing piece for an executive's desk. $150.00
What Local Authors Are Reading
If you're a local author and you would like to let our readers know what you've enjoyed reading lately, please email us your recommendation at info@fiction-addiction.com.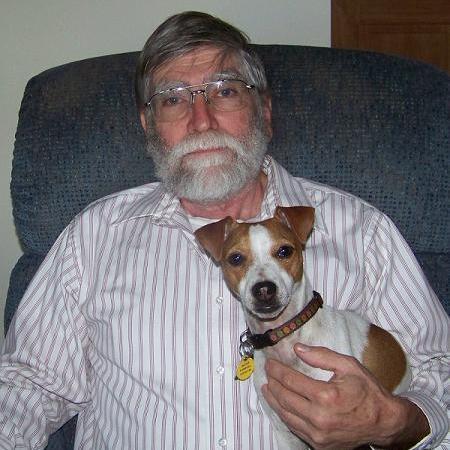 The Son by Philipp Meyer (Ecco, hardcover, $27.99)
The Son by Philipp Meyer is an epic Texas multi-generation western filled
with conflict: whites versus Mexicans versus Indians, cows versus oil,
fathers versus sons versus daughters, rich versus poor, money versus
money. Recommended for lovers of Lonesome Dove.
Murder as a Fine Art by David Morrell (Mulholland Books, hardcover, $25.99)
In the historical thriller Murder as a Fine Art, author David Morrell
(creator of Rambo in First Blood) creates a vivid and compelling picture
of 19th century London. The plot, based upon a series of infamous murders, ranges
from street beggars to the highest levels of government
and everywhere in-between. Morrell is a talented and highly acclaimed thriller author and I highly recommend this book.

Jim's Picks now in paperback:

Wilderness by Lance Weller (Bloomsbury, $16.00)
According to author Jonathan Evison,
"Wilderness is a masterful novel of incident and
redemption, hugely entertaining, full of pathos and humanity -- frankly,
it's hard to believe that it's a debut. Fans of Charles Frazier and
Cormac McCarthy alike will thrill at Weller's luminous prose and
clear-eyed moral vision." Personally, I can't remember the last time I
read an entire novel in a single day, but I did this one.
paperback, $16.00
June Staff Picks
Jill Hendrix, store owner, recommends:
Bootstrapper by Mardi Jo Link (Alfred A. Knopf, hardcover, $24.95)
Bootstrapper is the most engaging memoir I've read since The Middle Place. Mardi Jo's strength and determination to hold onto her land and three sons, despite the financial hardships of a divorce she initiated, are inspiring. Her memoir is an ode to the American values of hard work, thrift, and ingenuity, and should appeal to readers the country over.
Looking for Me by Beth Hoffman (Pamela Dorman Books, hardcover, $27.95)
Teddi Overman knows from the age of 10 that she wants to work with furniture, but her journey from a farm near Kentucky's Red River Gorge to proprietor of a tiny Charleston antique shop is quite a trip. This is such a wonderful book about family relationships and how complete and total strangers can change the course of your life. Looking for Me, told with Beth Hoffman's trademark blend of compassion and optimism, will touch any reader who has ever followed a dream, disappointed a parent, or said a final goodbye to their childhood home.
-Also recommended by Jackie, store volunteer
Kelsey Green, Reading Queen by Claudia Mills (Farrar, Straus & Giroux, hardcover, $15.99)
Kelsey Green loves to read, so when her principal announces that the entire school will participate in a reading contest, she's sure she will read more than anyone else in her 3rd grade class. But will her class as a whole read enough to win the contest? Share your own love of reading with your child and introduce them to Kelsey Green, Reading Queen. Needless to say, Claudia has painted a pretty accurate portrait of my own childhood. :)
The Guest House by Erika Marks (New American Library, paperback, $15.00)
Years ago, Cape Cod native Lexi Wright followed in her mother's footsteps and fell in love with a "wash-ashore", a summer boy from a rich North Carolina family. Neither of their romances led to a happily-ever-after, but when Lexi returns to Harrisport after years away, second chances abound for everyone. A fun, summer read for fans of Karen White and Wendy Wax.
The Sea of Tranquility by Katja Millay (Atria Books, paperback, $15.00)
This beautiful, heart-wrenching love story deserves the wider audience that print will bring to this ebook original. I could easily see The Sea of Tranquility becoming this generation's Say Anything.

The Girl from Felony Bay by J.E. Thompson (Walden Pond Press, hardcover, $16.99)
Abbey Force is a modern-day South Carolina Nancy Drew who must save her lawyer father from being framed for a crime he didn't commit. But Nancy Drew never had to watch out for cottonmouths, alligators, and other coastal SC dangers!
Jill's Picks now in paperback:
Melissa Oates, store employee, recommends:
Siege and Storm by Leigh Bardugo (Henry Holt & Co., hardcover, $17.99)
Alina has managed to escape the Darkling and is living in hiding with Mal. But her scant happiness doesn't last long until the Darkling finds her again, intent as ever to claim Alina and her power for his own. But with the help of a notorious pirate (er... privateer), she manages to escape again. But this time, she's not hiding. This time, she wants to use her power. The question is, will Alina be able to control her power, or will the power control her? I'm as much in love with this trilogy now as I was after reading the first book, and I can't wait for the conclusion!
The Rithmatist by Brandon Sanderson (Tor Books, hardcover, $17.99)
Joel desperately wants to be a Rithmatist -- part of a select order that can bring chalk drawings to life to battle wild chalkings and keep the human race safe. But since he's not, Joel spends his time learning everything he can about Rithmatics and befriends an outcast professor and another student, who end up helping him in his own battle. This well-plotted story is perfect for all sorts of readers -- the math geek, the fantasy lover, and the sucker for happy endings.

It grabbed me from the very beginning and ended with a goofy grin on my face, despite my strong desire for a sequel.
Vader's Little Princess by Jeffrey Brown (Chronicle Books, hardcover, $14.95)
Most people are familiar with Star Wars; what may be less known is what an awesome father Darth Vader was to young Luke and Leia...at least according to cartoonist Jeffrey Brown's imaginings. We've already seen how Vader handled a 4-year-old Luke in Darth Vader and Son; now we get to look in on his dealings with Leia, from young girl to rebellious teenager. Any father who loves Star Wars will get a kick out of Brown's take on fatherhood.




Kathleen Perry, store employee, recommends:

Wool by Hugh Howey (Simon & Schuster, paperback, $15.00)
Survivors of an apocalypse must live in an enormous underground silo because the environment is so deadly. They adhere to very strictly enforced laws which they are told are necessary to maintain their fragile peace and ensure their continued existence. But their delicate societal balance is upset when people begin to ask questions. Howey masterfully creates a suspenseful story about a world and characters so real, and a scenario so frighteningly credible, that it will stay with you for days afterward. This is a book for avid science fiction fans, as well as the occasional reader.
Kathleen's Picks now in paperback:
Nancy Rechtman, store employee, recommends:

Major Pettigrew's Last Stand by Helen Simonson (Random House, paperback, $15.00)
A deceptively gentle story at first, about the unexpected, growing friendship -- and eventual romance -- between traditional and honorable widower Major Ernest Pettigrew (retired) and local widowed Pakistani shopkeeper Jasmina Ali, taking place in a small English town, where just below the surface, prejudice, ignorance, and stupidity are pushing their way out. There is a great deal of wry humor throughout the book that keeps the more serious issues from overwhelming the story. Simonson's characters are very human and endearing, and she has a masterful command of descriptive language.
June Volunteer Picks
Nancy M.'s Picks
The Execution of Noa P. Singleton by Elizabeth L. Silver (Crown Publishers, Inc., hardcover, $25.00)
A stunning and thought-provoking psychological novel about guilt, betrayal, and remorse told in an unusual set of flashbacks by a woman on death row, and in letters to the victim by her bereaved mother. The reader is forced to rethink his idea of guilt and innocence and what punishment is just, as the dark but beautifully written story slowly reveals the true nature of the main characters.
Sandstorm by Alan L. Lee (Forge Books, hardcover, $24.99)
An ex-CIA agent, current CIA agents, an Israeli spy, a Mossad agent, a US Senator, and a US billionaire all seem to be involved in an operation involving Iran's nuclear capabilities that could kill thousands. The question is, who authorized the operation and is it really what it seems to be? This thrilling debut novel is a very believable look at how CIA operations are undertaken, and an equally believable look at how easy it might be for special interests to have their own agenda. Non-stop action and intrigue make this an espionage novel not to be missed.
Nancy M.'s Picks now in paperback:
Jackie's Picks

Jackie's Picks now in paperback:
Island Apart by Steven Raichlen (Forge Books, $14.99)
The first thing you will want to do when you finish this poignant story is go to Chappaquiddick Island, off Martha's Vineyard, for a visit; the second is to see when the author will publish his next book. This is a book about incredible tragedy and loss and how second chances are available, but you have to be willing to risk your heart to find them. A cancer patient meets a reclusive hermit, and the happiness both thought impossible resulting from this meeting, will grab your heart and refuse to let go. Don't leave for the beach without your copy.
Gretchen's Picks

The School for Good and Evil by Soman Chainani (HarperCollins, hardcover, $16.99)
The price of the mysterious fairy tales that appear in Galavindal every year are the lives of two children from the town: One beautiful to attend the School for Good and one peculiar outcast to attend the School for Evil. Yet when Sophie, the fair-haired beauty, is sent to the School of Evil, and Agatha, the dark and peculiar outcast, is sent to the School of Good, it appears that a great error has occurred. Now both girls will be faced with challenges that will test their very being. As you read this book, you will find yourself asking "What makes a person good or evil?" The answer just might surprise you.
The Testing by Joelle Charbonneau (Houghton Mifflin Harcourt, hardcover, $17.99)
Cia Vale's dream comes true when she is chosen to compete in the Testing. However, her excitement fades as her father warns her that the Testing is not what she expects, and it could cost her everything that she cares for, including her own life. As each stage of the Testing is presented, Cia will be faced with two questions: Will she be smart enough to complete the Testing, and how far is she willing to go to succeed? The Hunger Games meets City of Ember in this psychological thriller, where readers will be propelled into a possible future where being the top of your class might prove lethal.

Handbook for Dragon Slayers by Merrie Haskell (HarperCollins, hardcover, $16.99)
Born lame in a world filled with superstition and fear, Princess Tilda knows what it's like to be cursed. When her greedy cousin Ivo arrives to usurp Tilda's right as heir, she flees her kingdom with her two best
friends, and together they begin to hunt the greatest evil of their land: dragons. But as her journey continues, Tilda begins to wonder if dragons are truly evil, or just a misunderstood creature like herself. Fans of Jessica Day George and Gail Carson Levine will be delighted with this enchanting tale of magic, mystery, and courage.
Gretchen's Picks now in paperback:
Regional Nonfiction
hardcover, $21.95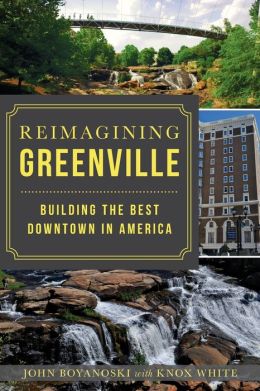 paperback, $19.99
hardcover, $25.95
hardcover, $29.99
hardcover, $28.95
Now in paperback:
How to Build an Android by David F. Dufty (Picador, paperback, $16.00)
In late January 2006, a young robotocist lost an overnight bag containing a fully functional head of the android replica of Philip K. Dick, cult sci-fi writer and counterculture guru. It has never been recovered. In a story that echoes some of the most paranoid fantasies of a Dick novel, readers get a fascinating inside look at the cutting-edge technology in robotics, artificial intelligence, and sculpture that came together in this remarkable machine and captured the imagination of scientists, artists, and sci-fi fans alike.
See more June Biography & Autobiography releases
See more June History releases
See more June Sports & Recreation releases
See more June Technology & Engineering releases
hardcover, $26.99
*Signed First Editions Available*
hardcover, $25.95

*Signed First Editions Available*
paperback,$15.99
As the family wallflower, Deirdre Griffin's only worth seems to be as gatekeeper to her brother, Tag. Then Deirdre's sometime boyfriend informs her that he is marrying another woman, who just happens to be having the baby he told Deirdre he never wanted. So Deirdre decides to use Tag's massive online following to get herself voted on as a last-minute Dancing with the Stars replacement. It'll get her back in shape, and it might even get her a life of her own. Deirdre's fifteen minutes of fame have just begun.
hardcover, $26.95

*Signed First Editions Available*
hardcover, $19.99
hardcover, $17.99
Now in paperback:
Catching Fire by Suzanne Collins (Scholastic Inc., $12.99)
Against all odds, Katniss Everdeen has won the annual Hunger Games with fellow district tribute Peeta Mellark. But it was a victory won by defiance of the Capitol and their harsh rules. Katniss and Peeta should be happy. After all, they have just won for themselves and their families a life of safety and plenty. But there are rumors of rebellion among the subjects, and Katniss and Peeta, to their horror, are the faces of that rebellion. The Capitol is angry. The Capitol wants revenge.
Lego Ninjago: Stone Cold by Greg Farshtey (Papercutz, paperback, $6.99)
Frustrated and discouraged by their lack of powers and their inability to defeat the Stone Warriors, Jay, Cole, Zane, and Kai learn secrets of Sensei Wu's past adventures that may hold the key to future victory. Young readers will love reading about their favorite LEGO characters in a fun graphic novel setting.
Thanks for your continued patronage!
Sincerely,
Jill Hendrix, Owner
Fiction Addiction
1175 Woods Crossing Rd. #5
Greenville, SC 29607
864-675-0540
(not in stock, but can be special ordered)
2013 Ticketed Events
Wed., June 19th @ 12pm
*Additional ticket options available for select events. See event details for more info.
What Are Your Summer Plans?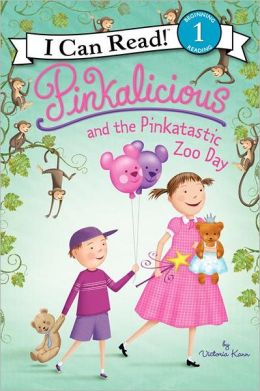 was first awarded
June 14th, 1937
Four of America's most influential independent publishers -- Grove Atlantic, Akashic Books, Melville House, and Europa Editions -- have joined forces to promote one of the most vital and socially significant fiction genres of our time, the international mystery.
Here are some great books to help you celebrate: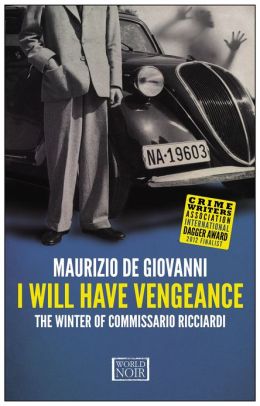 Book of the Year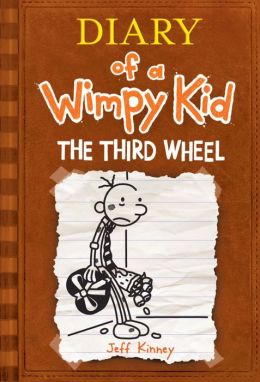 Author of the Year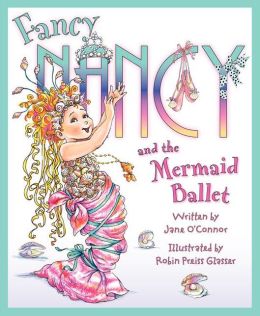 Illustrator of the Year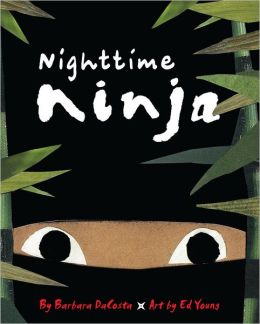 Grade K-2 Book of the Year
Grade 3-4 Book of the Year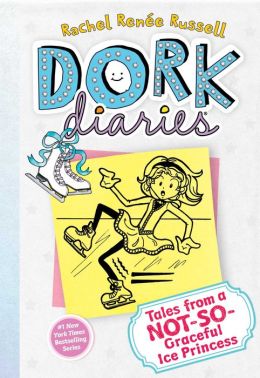 Grade 5-6 Book of the Year
On TV
Mondays @ 10pm
on TNT
starting June 24th
Mondays @ 10pm
on CBS
Shelf Awareness
Email Newsletter
Would you like to learn about even more great books and book-related news? Shelf Awareness sends out a twice-weekly email newsletter filled with book reviews, book lists, author interviews and more. Click here to see the latest Shelf Awareness newsletter. If you're interested in subscribing to the Shelf Awareness email list, please email us at info@fiction-addiction.com.
FREE Book Opportunity!
Spend $50 in one transaction on in-stock merchandise (event tickets excluded), and pick a FREE "advance reading copies" from our selection!
Volunteers Welcome!
We love to have volunteers help out at the store! Our volunteers receive a free "advance reading copy" for every three hours worked, and a 20% discount on all merchandise. If you're interested in volunteering at Fiction Addiction, please email Jill at
info@fiction-addiction.com or call 864-675-0540.