Dear Fiction Addiction customer,
Tuesday, May 7th, marked Fiction Addiction's 12th anniversary!
As always, we are most grateful for our dedicated customers and hope you will join us for one (or more!) of our multitude of fabulous upcoming
Book Your Lunch
events. And since Mother's Day is coming up, treat your mother as well!
And let's not forget our younger readers! Starting June 1st, we will be hosting a summer reading promotion, Give Me Summer! Give Me Books! To participate, children going into kindergarten through 8th grade simply have to come by the store, grab their summer reading tracking forms (they double as bookmarks!), and pick up a few books to kick off the program!
Booksellers from around the country have selected six fantastic books for each grade level (K-2nd, 3rd-5th, 6th-8th). To complete our reading challenge,
kids need to read six books total
, including at least three books from our suggested list. At the end of the summer, kids can return their completed forms and claim their rewards. This year,
we will be rewarding our reading champions with a Blueberry Frog fro-yo party at the store on Saturday, August 10th, from 1-3pm, and free books
. Kids who read all six of the recommended selections for their grade level will also receive a $5 Fiction Addiction gift certificate.
Please note that we will be closed Monday, May 27th, for Memorial Day.
May Events
If you are unable to make one of our author events, you are welcome to reserve signed copies by contacting us in advance, by email at info@fiction-addiction.com or by phone at 864-675-0540. Personalized copies will need to be prepaid.
Book Your Lunch with Denise Kiernan: Friday, May 10th, 12pm @ City Range, $25
Denise Kiernan explores the mysteries and inner workings of half a dozen young women who worked in a variety of roles, from secretaries, statisticians, and nurses, to janitorial staff, calutron cubicle operators, and chemists in her new book, The Girls of Atomic City (Touchstone, hardcover, $27.00). Tickets can be purchased online at www.bookyourlunch.com or by calling us at 864-675-0540.
Book Your Lunch with Ann B. Ross: Thursday, May 16th, 12pm @ The Lazy Goat, $55*
Ann B. Ross, the author of the beloved Miss Julia series, is returning to Greenville for another Book Your Lunch event with us. In Miss Julia Stirs Up Trouble (The Viking Press, hardcover, $26.95), the 14th book in the series, Miss Julia cooks up a batch of fun. *Note: The $55 ticket price admits one and includes one copy of the featured book. We also have an $80 ticket, which admits two and includes one copy of the featured book. Tickets can be purchased online at www.bookyourlunch.com or by calling us at 864-675-0540.
Book Your Lunch with Daniel Wallace: Wednesday, May 22nd, 12pm @ City Range, $25
From Southern literary master Daniel Wallace comes an imaginative, moving novel about two sisters, their dark legacy, and the magical town that entwines them. Wildly inventive and beautifully written, The Kings and Queens of Roam (Touchstone, hardcover, $24.00) is a bighearted tale of family and the ties that bind, in which Wallace returns to the tradition of tall tales and folklore made memorable in his bestselling novel Big Fish. A May 2013 Indie Next Pick. Tickets can be purchased online at www.bookyourlunch.com or by calling us at 864-675-0540.
Book Your Lunch with Rhonda Riley: Wednesday, May 29th, 12pm @ Twigs Tempietto, $25
Debut Southern author Rhonda Riley's novel, The Enchanted Life of Adam Hope (Ecco, paperback, $15.99), is an unconventional and passionately romantic love story that is as breathtaking and wondrous as The Time Traveler's Wife and The Story of Edgar Sawtelle. A May 2013 Indie Next Pick. Tickets can be purchased online at www.bookyourlunch.com or by calling us at 864-675-0540.
Book Your Lunch with Mary Kay Andrews: Sunday, June 9th, 1pm @ City Range, $55*
Ladies' Night (St. Martin's, hardcover, $26.99, on sale 6/4/13) is a perfectly mixed cocktail of great storytelling, romance, mystery, and comedy from New York Times bestselling author Mary Kay Andrews. When a group of women (and one man) find themselves getting together for "Ladies' Night" drinks after their weekly (court-ordered) divorce therapy sessions, heartache, humor, and a little bit of intrigue come together in a story about life's unpredictable twists and turns. *Note: The ticket price for this event includes one copy of the featured book. Tickets can be purchased online at www.bookyourlunch.com or by calling us at 864-675-0540.
Book Your Lunch with Karen White: Monday, June 10th, 12pm @ Twigs Tempietto, $25
Reader favorite Karen White returns for another Book Your Lunch event with us. She's a funny and fabulous speaker as well as an award-winning Southern author. Her new novel, The Time Between (NAL, hardcover, $25.95, on sale 6/4/13), is a story of two generations of sisters and secrets set in the stunning South Carolina Lowcountry. A Summer 2013 SIBA Okra Pick. Tickets can be purchased online at www.bookyourlunch.com or by calling us at 864-675-0540.
Fiction Addiction Cookbook Club
Monday, June 10th, 6:30pm @ The Barker Bar
Thursday, June 13th, 7pm @ Fiction Addiction
Fiction Addiction's Cookbook Clubs meet the second week of every month. On Monday at The Barker Bar in Travelers Rest (226 S. Main St.), we will be preparing recipes from and discussing The Epicurious Cookbook by Tanya Steel (Crown
Publishers, paperback, $27.99) from April through June. On Thursday at Fiction Addiction (1175 Woods Crossing Rd.), we will be using Nigellissima by Nigella Lawson (Clarkson N. Potter, hardcover, $35.00).
If you're interested in joining either of our cookbook clubs, please email us at info@fiction-addiction.com or call us at 864-675-0540 for more information or to sign up. You can preview the club agreement here.
Book Your Lunch with Dorothea Benton Frank: Wednesday, June 12th, 12pm @ Thornblade Club, $55*
Bestselling South Carolina author Dorothea Benton Frank is back with her latest Lowcountry novel, The Last Original Wife (William Morrow, hardcover, $26.99, on sale 6/11/13). *Note: The $55 ticket price admits one and includes one copy of the featured book. We also have an $80 ticket, which admits two and includes one copy of the featured book. Tickets can be purchased online at www.bookyourlunch.com or by calling us at 864-675-0540.
Children's Storytime
Join us for storytime every Thursday morning at 10:30am. We will be reading the following titles in May:
2nd: Pluto Visits Earth by Steve Metzger (Orchard Books, hardcover, $16.99)
9th: There's No One I Love Like You by Stephanie
Dahle (North-South Books, hardcover, $17.95)
16th: Llama Llama Home with Mama by Anna Dewdney (The Viking Press, hardcover, $17.99)
23rd: If You Hold a Seed by Elly Mackay (Running Press, hardcover, $16.95)
30th: That Is Not a Good Idea! by Mo Willems (Balzer + Bray, hardcover, $17.99)
What Local Authors Are Reading
If you're a local author and you would like to let our readers know what you've enjoyed reading lately, please email us your recommendation at info@fiction-addiction.com.
The Sandcastle Girls by Chris Bohjalian (Vintage Books, paperback, $15.95)
When Bohjalian says that this book is the most important one he's written, believe him. In a story that draws on his Armenian roots and shifts between Bronxville, NY, in 2012, and Aleppo, Syria, in 1915, he combines the love story of the narrator's grandparents with the tale of the extermination of a million and a half Armenians. It's a gripping tale, sometimes horrifying, sometimes heartrending. Yet despite the grim backdrop of WWI, the book is not unrelentingly dark. Like all of Bohjalian's novels, it's supremely readable, with a cast of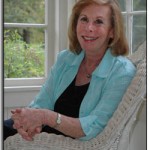 engaging characters, an intricate and fast-moving plot, and finally, a whisper of hope. Book clubs will find lots to discuss.
-Recommended by Ellyn Bache,
author of The Art of Saying Goodbye
Frozen in Time by Mitchell Zuckoff (HarperCollins, hardcover, $28.99)
Frozen in Time by Mitchel Zuckoff is a well-written, engaging, and informative story of planes lost in Greenland during World War II, of attempts to rescue the crews and sometimes the rescuers, and of a modern attempt to locate the lost planes. Greenland is an unforgiving environment where thesurvival of anyone from a plane crash seems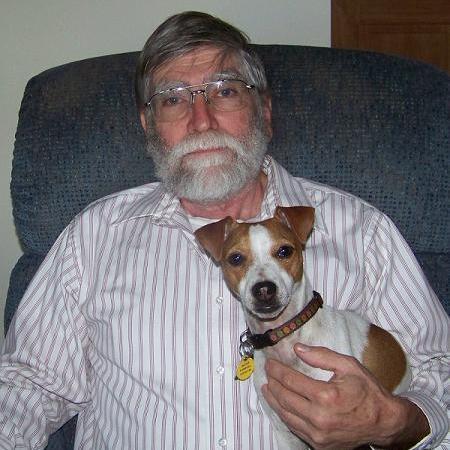 a miracle. Recommended for anyone who enjoys history and true survival stories. A May 2013 Indie Next Pick.
-Recommended by Jim McFarlane,
author of Penelope
City of Women by David R. Gillham (Amy Einhorn Books, paperback, $16.00)
Berlin in 1943 is a City of Women because the men have gone to war. It is also a city of rationing, drabness, enforced patriotism, fear, and
suspicion. Sigrid Schroder lives in a small apartment and argues with her mother-in-law while her husband fights on the Eastern Front. Then dutiful Sigrid meets a mysterious man and becomes involved -- in lots of things. This well-written and compelling debut novel by David R. Gillham is a character study, a morality tale, and a thriller. One of the best novels I've read this year. A May 2013 Indie Next Pick.
-Recommended by Jim McFarlane, author of Penelope
The Carrion Birds by Urban Waite (William Morrow, hardcover, $25.99)
This literary thriller and modern western presents real characters with human motivations and vulnerabilities in the realistic setting of New Mexican desert and scrubland where completing one last job will allow Ray Lamar to abandon his life of violence. The simple job goes awry because the rules of the game have changed. I recommend this book to anyone who doesn't mind violence and doesn't have a plane to catch -- I almost missed my connection while reading this book. A May 2013 Indie Next Pick.
-Recommended by Jim McFarlane, author of Penelope
May's Volunteer Picks
The Roots of the Olive Tree by Courtney Miller Santo (William Morrow, paperback, $14.99)
This amazing debut novel engaged me from the first page and never lost my attention. The story is about five generations of first born daughters and the amazing longevity of the family. The public interest due to the matriarch's age of 112 brings generations-old secrets into the open that will shake the women's bonds to each other. A May 2013 Indie Next Pick.
-Recommended by Jackie, store volunteer
The Iguana Tree by Michel Stone (Hub City Press, paperback, $16.00)
This story about the perils illegal immigrants face when attempting to come to America is one of tragedy, heartbreak, and the human desire for a better life for your family. The descriptions are so vivid that at some points I felt a physical reaction to the horrid conditions faced in the crossing to America. Hector and Lilia's journey to America is fraught with peril and physical and emotional trials. At some points you despair for them as you have come to know them well through the author's description. The story is very well crafted and provides an excellent tale of the human spirit. And congrats to Upstate author Michel Stone, as The Iguana Tree has been chosen as Clemson's incoming Freshman Read!
-Recommended by Jackie, store volunteer
The Absent One by Jussi Adler-Olsen (Plume, paperback, $16.00)
The crimes in The Absent One might be brutal and gruesome, but the sarcasm and humor exhibited when Carl and his cohorts interact more than make up for it. Once again Carl ignores his superiors to explore a 20 year old case to which someone confessed. The problem is that Carl doesn't think he was the only one guilty, or that the crime he confessed to was his only crime. Department Q has another new quirky and flawed assistant in Rose, and she along with Assad and Carl make the perfect team, even if Carl hasn't yet figured that out.
-Recommended by Nancy M., store volunteer
Don't Ever Get Old by Daniel Friedman (Minotaur Books, paperback, $14.99)
Don't Ever Get Old is a laugh-out-loud clever who-done-it with heart that I couldn't put down. Ex-Memphis Homicide Detective Buck Schatz may be 87 years old, have trouble getting around, and rely on his memory book at times, but that doesn't keep the grouchy, hard-ass ex-cop from trying to find a Nazi SS guard who almost killed him 60 years ago and the gold he is supposed to have.
-Recommended by Nancy M., store volunteer
The Innocence Game by Michael Harvey (Alfred A. Knopf, hardcover, $24.95)
Three extremely bright grad students are selected for a journalism class to look at convictions and their validity. As they delve into a particular case, they begin to wonder if innocent people been framed and convicted by the police and if a serial killer is still on the loose. It seems entirely possible the three may be the killer's next victims as they sift through scraps of evidence and try to learn who, if anyone, they can trust. A tale with enough twists and turns to satisfy even the most demanding mystery readers.
-Recommended by Jackie, store volunteer
Dark Secrets by Michael Jhorth (Grand Central Publishing, paperback, $14.99)
There are many dark secrets in this intricate Scandinavian mystery featuring the very quirky psychologist and criminal profiler, Sebastian Bergman. I was hooked from the beginning and was led astray more than once. Even after the surprise ending there were more surprises waiting. A great start to a wonderful new crime series.
-Recommended by Nancy M., store volunteer
The Hero's Guide to Saving Your Kingdom by Christopher Healy (Walden Pond Press, paperback, $7.99)
Thanks to the Grimm Brothers, Hollywood, and a certain group of amusement parks, everyone knows fairy tales, but do we really know the whole story? Is the princess always helplessly waiting for her beloved? Are there really gallant, genteel, and heroic princes riding around looking for damsels to save? Are monsters just lurking in forbidden forests looking for a lost soul to eat? In this parody of misconceptions, you will find out that there is more to these tales than just Happily Ever After. Book 2 in the series, The Hero's Guide to Storming the Castle, is now available in hardcover for $16.99, and it's even better than the first one!
-Recommended by Gretchen, store volunteer
Seduction by M.J. Rose (Atria Books, hardcover, $24.00)
Fans of Les Mis, the TV show Medium, and Daphne Du Maurier's Rebecca will want to pick up a copy of Seduction by M.J. Rose. This historical suspense novel features Victor Hugo, his obsession with the occult, and a modern-day woman whose therapist believes her hallucinations are really glimpses into her past lives. A May 2013 Indie Next Pick.
-Recommended by Jacki, store volunteer
May's Store Picks
by Patti Callahan Henry (St. Martin's Griffin, hardcover, $24.99,

*Signed First Editions Available*

)
Emotionally powered by true-life events in her own family, And Then I Found You is Patti Callahan Henry's unforgettable story of star-crossed lovers and the daughter they gave up for adoption and then found again. Patti has written the perfect book club book -- a slim, fast read with deep impact and plenty to discuss. A Summer 2013 SIBA Okra Pick.
-Recommended by Jill Hendrix, store owner
(seconded by Jackie, store volunteer)
The Kings and Queens of Roam by Daniel Wallace (Touchstone, hardcover, $24.00)
Daniel Wallace continues the tradition of Southern folktales and fables with this imaginative fairy tale for adults about two sisters -- one beautiful but blind and one sighted but ugly -- and the lies that come between them. A May 2013 Indie Next Pick. Meet the author at our Book Your Lunch event on May 22nd!
-Recommended by Jill Hendrix, store owner
Memoirs of an Imaginary Friend by Matthew Dicks (St. Martin's Griffin, paperback, $14.99)
In this brilliant, inventive novel, Budo is the imaginary friend of Max, a young boy with Asperger's. When Max is kidnapped, Budo must decide whether to help him escape. The decision to help Max could lead to the end of Budo's existence, and at 6 years old, he is the oldest imaginary friend he knows.
-Recommended by Jill Hendrix, store owner
(Melissa and Nancy M. love it, too)
Shadow and Bone by Leigh Bardugo (Square Fish, paperback, $9.99)
Alina is an orphan, and her best friend Mal is the only home she's ever known. When Alina shows a power she never knew she had, she's immediately taken to train with the Grisha, a team of seeming magicians whose leader, the Darkling, sees Alina as their kingdom's only hope against the Shadow Fold, a darkness that has ripped a hole in their land. As Alina's powers are tested, she learns that things at court aren't as they appear, and power in the wrong hands could be devastating. This book made me laugh and cry and hold my breath waiting for the worst and hoping for the best. YA fantasy at its best, and I LOVED it.
-Recommended by Melissa Oates, store employee
Of Giants and Ice by Shelby Bach (Simon & Schuster, paperback, $6.99)
When Rory discovers the Ever After School program, where no one seems to know her famous parents, she's thrilled. Until she finds out that fairy tales are real, and Ever After School is where the Characters are trained and sent on their own Tales. When Rory's new friend Lena gets her own Tale and chooses Rory as a companion, Rory jumps at the chance to help her friend and prove herself in the process. A great blend of adventure and fantasy suited for any middle-grade reader hankering for a good story.
-Recommended by Melissa Oates, store employee
The Boy on Cinnamon Street by Phoebe Stone (Arthur A. Levine, paperback, $6.99)
This tween story of first love would melt the hardest heart. Louise's quiet, wounded sadness touches both Henderson and the reader, who can't help but root for the young couple. The Boy on Cinnamon Street will appeal to Bieber fans, but would also be a great read for any mother-daughter book club.
-Recommended by Jill Hendrix, store owner
The Ability by M.M. Vaughan (McElderry Books, hardcover, $15.99)
Christopher Lane is singled out by everyone for being poor, and thus a troublemaker. Then he gets the surprise of his life by being singled out in a different way: he's accepted into the elite Myers Holt Academy, where Chris and his classmates learn that they have a special Ability that only manifests when they're 12 years old -- and now they must use it to save some of England's most influential people, including the prime minister. An excellent adventure story that will keep young readers on the edge of their seats.
-Recommended by Melissa Oates, store employee
The Rules by Stacey Kade (Disney Press, hardcover, $17.99)
A teenage girl as pugnacious as Veronica Mars, Ariane Tucker is doing everything possible to fade into the background so she won't be detected as a half-alien with extrasensory powers who has escaped from her creators. She has succeeded in blending in for 10 years until a Mean Girls-style encounter with high school queen bee Rachel leads to a quest for revenge that unintentionally causes her to break one of the five rules that has governed her life: "Rule #5: Never fall in love." It's hard to stand out in the overcrowded YA field, but Stacey Kade has created a knockout of a new series.
-Recommended by Jill Hendrix, store owner
The River of No Return by Bee Ridgway (Dutton, hardcover, $27.95)
Part time travel fantasy and part regency romance, this debut novel is all awesomeness. Nick jumped from his natural life in 1813 to 2003, where he was intercepted by the Guild, the guardians of the River of Time. The first rule of the Guild is, "There is no return" -- yet Nick is recruited to go back to 1815 to help with a secret mission involving the Ofan, a different and sometimes opposing group of time travelers. It's in this time that Nick becomes reacquainted with his old neighbor Julia, who may be the key to everything both Ofan and Guild are trying to accomplish. An amazing book that is both entertaining and literary. A May 2013 Indie Next Pick.
-Recommended by Melissa Oates, store employee
Give and Take by Adam M. Grant (The Viking Press, hardcover, $27.95)
Reading Give and Take is a mind-opening process as Adam Grant takes the conventional wisdom and turns it on its head to prove that people with honesty and integrity who believe in a "pay it forward" system are some of the most successful Americans and that "greed is good", only-out-for-themselves takers lose out over the long run.
-Recommended by Jill Hendrix, store owner
Bristol House by Beverly Swerling (The Viking Press, hardcover, $27.95)
Historian Annie Kendall, a recovering alcoholic, hopes to revive her career and boost her self-confidence when she's tasked with verifying the authenticity of a man called the Jew of Holborn who allegedly discovered a trove of Jewish artifacts and secretly brought them to England in the 1500's. But the research she's conducting is connected to a plot that has far reaching implications for the Catholic Church -- and places her in grave danger. Will appeal to those who enjoy learning about religious history and reading about a compelling conspiracy theory.
-Recommended by Kathleen Perry, store employee
Parenting: Illustrated with Crappy Pictures by Amber Dusick (Harlequin, hardcover, $16.95)
If you're a parent, you should be familiar with Amber Dusick's website, CrappyPictures.com. If not, let me introduce you. This book tells stories in the format of the author's blog, organized into the typical parenting sections you're used to, but with hilarious anecdotes and equally hysterical (though admittedly crappy) pictures. If you are a parent, have a parent, or even just know a parent, this book will make you LOL.
-Recommended by Melissa Oates, store employee
The S-Word by Chelsea Pitcher (Gallery Books, paperback, $10.99)
Angie's best friend Lizzie is dead -- she committed suicide after being branded a slut quite publicly and becoming a high school outcast. Now Angie is determined to find someone to blame, or at least to share her own blame. The S-Word follows Angie's pursuit of the truth, which isn't at all what Angie wants to believe -- about Lizzie, about her friends, even about herself. And in the end, Angie has to decide what's more important: revenge or forgiveness. A compelling read for fans of Jay Asher's Thirteen Reasons Why, about the effects high school can have on us and the choices we make every day.
-Recommended by Melissa Oates, store employee
Rump by Liesl Shurtliff (Alfred A. Knopf, hardcover, $16.99)
In a land where names mean everything, "Rump" isn't what you want to be called. But this incomplete name is all that was heard before Rump's mother died, leaving him to search for his own destiny -- which of course involves spinning straw into gold and bargaining for a girl's first-born child. But this re-telling of Rumpelstiltskin stands out for its imagination and characterization, and readers will be rooting for Rump like they never did for the man in the fairy tale. A Spring 2013 Kids' Indie Next Pick.
-Recommended by Melissa Oates, store employee
The Path of Names by Ari Goelman (Arthur A. Levine, hardcover, $16.99)
What first appears to be simply a story about 13-year-old Dahlia Sherman not fitting in at summer camp quickly becomes a suspenseful mystery involving the ghosts of two little girls, a maze guarded by an imposing caretaker, clues found in Jewish mysticism, and a long-dead rabbi who appears in Dahlia's dreams, inspiring her to set out to uncover the camp's secrets. A great summer read for those who love a good mystery and a little magic. You do not have to be familiar with Jewish history or the Kabbalah to relate to the characters.
-Recommended by Kathleen Perry, store employee
Bluebird by Bob Staake (Schwartz & Wade, hardcover, $17.99)
This wordless picture book follows a young boy who is obviously an outcast, laughed at and bullied by the other kids in his class. When a bluebird starts following him around, the boy doesn't feel so lonely any more, and the two develop a friendship. In this truly touching book, Staake delivers a story that will speak to anyone of any age about the importance of friends. A Spring 2013 Kids' Indie Next Pick.
-Recommended by Melissa Oates, store employee
Nancy Clancy, Super Sleuth by Jane O'Connor (HarperCollins, paperback, $4.99)
I was happy to find that Jane O'Connor has written a chapter book for girls who have outgrown the Fancy Nancy picture books. Although Nancy is growing up, she hasn't outgrown her love of sharing "fancy" new words and her love of adventure. In this book, Nancy and her best friend Bree decide to form a detective agency and are looking for a mystery to solve. When a blue marble goes missing from their classroom, they set out to solve the high-profile crime. Readers who loved Fancy Nancy will enjoy growing up with Nancy Clancy.
-Recommended by Kathleen Perry, store employee
The Lost Summer of Louisa May Alcott by Kelly O'Connor McNees (Berkley, paperback, $15.00)
If you loved Little Women, you will find yourself entranced by this speculative story about Louisa May Alcott. In 1855, the Alcott family was forced by circumstances to move from Boston to small-town Walpole, NH. Details of the Alcotts' daily life and hardships ring true, and it's interesting to see the similarities in their story and Little Women. But the imagined romance between Louisa and the fictional Joseph Singer is the heart of the book, bringing to light the struggle Louisa faced between her desire for independence and finding true love. McNees alludes to the fact that Alcott had to have found great love in her life in order to have written so knowingly about it.
-Recommended by Nancy Rechtman, store employee
Upcoming Releases
Regional Nonfiction
State of the Heart, edited by Aida Rogers (University of South Carolina Press, paperback, $19.95)
This anthology provides a multifaceted historical and personal view of South Carolina. Thematically organized, this collection offers a geographic and emotional scope that is as diverse as its nationally and regionally recognized contributors. Backyards, front porches, a small library at a children's home, the drama and camaraderie of building the Savannah River Site, and places that are gone except in the memories of the writers who loved them -- these are just a few of the locales covered, all showing how South Carolina has changed and inspired people in a variety of ways.
Nonfiction
A Fort of Nine Towers by Qais Akbar Omar (Farrar, Straus & Giroux, hardcover, $27.00)
When civil war exploded in Kabul, Omar's family left behind everything they owned to take shelter in an old fort. As the violence escalated, Omar's father decided he must take his children out of the country. Omar grew up on the road and later learned about quiet resistance. He survived a brutal and arbitrary imprisonment and, at 18, opened a secret carpet factory to provide work for neighborhood girls, who were forbidden to go to school or even leave their homes. As they tied knots at their looms, Omar's parents taught them literature and science.
I Fired God by Jocelyn Zichterman (St. Martin's Griffin, hardcover, $25.99, on sale 5/14/13)
Jocelyn Zichterman was born, raised, married into, and finally fled the Independent Fundamental Baptist church. Founded by Bob Jones, with several hundred thousand members, IFB congregants are told not to associate with members of other Baptist denominations and evangelicals, with an emphasis on secrecy, insular marriages within the church, a subservience for women, and unusual child raising practices. Zichterman systematically details the IFB's disturbing history, exposing a cult-like atmosphere of corruption, greed, and abuse.
Jeneration X by Jen Lancaster (New American Library, paperback, $15.00)
New York Times bestselling author Jen Lancaster gives herself -- and her generation -- a kick in the X, by facing her greatest challenge to date: acting her age. Jen is finally ready to put away childish things (except her Barbie Styling Head, of course) and embrace the investment-making, mortgage-carrying, life-insurance-having adult she's become. With each rite of passage she completes, from getting a mammogram to volunteering at a halfway house, she'll uncover a valuable -- and probably humiliating -- life lesson that will ease her path to full-fledged, if reluctant, adulthood.
See more May Biography & Autobiography releases
Being Dead Is No Excuse by Gayden Metcalfe (Hyperion, paperback, $14.99)
Down South, they don't forget you when you've up and died. But there are quintessential rules and rituals for kicking the bucket tastefully. Having a flawless funeral is one of them. In this deliciously entertaining slice of Southern life (and death), inveterate hostess Gayden Metcalfe explains everything you need to know to host an authentic Southern funeral, including delicious, tried-and-true Southern recipe -- critical if you plan to die tastefully. Even if you've never been south of Rochester, this book will charm, it will entertain, and it will give you all the ingredients required for the perfect Southern send-off.
You're Only Human by The Gecko (Workman Publishing Co., paperback, $11.95)
There's more to the Gecko than what you see on TV. He's a philosopher, an aphorist, a humorist, an artist, a warm companion, a natural storyteller, and a keenly observant and wise outsider who has discovered a lot about the things that make us human (figuratively speaking). He makes observations on everything from dreams to job interviews to adversity, Twitter to the Golden Rule (it's not what you think it is) to talking animals: "I'm really not sure what all the fuss is about. Lots of animals talk, including humans. The bigger question is, what do you have to say worth listening to?"
The Guns at Last Light by Rick Atkinson (Henry Holt & Co., hardcover, $40.00, on sale 5/14/13)
D-Day marked the commencement of the final campaign of the European war, and Atkinson's riveting account of that bold gamble sets the pace for the masterly narrative that follows, where historic events come alive with a wealth of new material and a mesmerizing cast of characters. Atkinson tells the tale from the perspective of participants at every level. When Germany at last surrenders, we understand anew both the devastating cost of this global conflagration and the enormous effort required to win the Allied victory.
Saving Italy by Robert M. Edsel (W.W. Norton & Co., hardcover, $28.95)
In May 1944, artist Deane Keller and scholar Fred Hartt embarked from Naples on the treasure hunt of a lifetime, tracking billions of dollars of missing art. Orders came from the highest levels of the Nazi government to transport truckloads of art north across the border into the Reich. Standing in the way was General Karl Wolff, a top-level Nazi officer, who commandeered the great collections of the Uffizi Gallery and Pitti Palace, later risking his life to negotiate a secret Nazi surrender with American spymaster Allen Dulles.
The Civil War in 50 Objects by Harold Holzer (The Viking Press, hardcover, $36.00)
Lincoln scholar Harold Holzer sheds new light on the Civil War by examining 50 objects from the New York Historical Society's acclaimed collection. The stories these objects tell are rich, poignant, sometimes painful, and always fascinating. They illuminate the conflict from all perspectives -- Union and Confederate, military and civilian, black and white, male and female -- and give readers a deeply human sense of the war.
See more May United States History releases
Regional Fiction
Porch Lights by Dorothea Benton Frank (William Morrow, paperback, $14.99)
Crossing the bridge to Sullivans Island, recently widowed Jackie McMullen and her son Charlie enter a world full of wonder and magic. Awaiting them is Jackie's mother, Annie Britt, who promises to make their visit perfect -- even though relations between mother and daughter have never been what you'd call smooth. But her estranged and wise husband, Buster, and her flamboyant and funny best friend, Deb, are sure to keep Annie in line. She's also got Steven Plofker, the flirtatious and devilishly tasty widowed physician next door, to keep her distracted as well. Meet the author at our Book Your Lunch event on June 12th!
Why Dogs Chase Cars, Expanded Edition by George Singleton (University of South Carolina Press, paperback, $18.95)
Accomplished SC storyteller George Singleton tells 14 short stories about a young boy coming of age in the backwoods town of Forty-Five, SC, and coming to terms with his eccentric but well-intentioned father. In Singleton's vision of the small-town South, cynicism ultimately gives way to empathy and an understanding of the empowering ties that always bind one to home and family. This edition includes a new introduction by the author, as well as a previously unpublished story, "Poetry," and an expanded ending to "The Earth Rotates This Way."
General & Christian Fiction
Maya's Notebook by Isabel Allende (HarperCollins, hardcover, $27.99, *Signed First Editions Available*)
19-year-old Maya Nidal has grown up in Berkeley with her grandparents, willful and outspoken yet fiercely protective Nini and gentle and comforting Popo. When Popo dies of cancer, Maya goes completely off the rails, turning to drugs, alcohol, and petty crime. Lost in a dangerous Las Vegas underworld, her one chance for survival is Nini, who helps her escape to a remote island off the coast of Chile. Here Maya tries to make sense of the past, unravels truths about life and her family, and embarks on her greatest adventure: the journey into her own soul.
Southern Cross the Dog by Bill Cheng (Amistad, hardcover, $25.99)
Just after Robert Chatham shares his first kiss with the beautiful young Dora, the Great Flood of 1927 destroys their homes, disperses their families, and wrecks their innocence. But for Robert, a boy whose family has already survived unspeakable pain, that single kiss will sustain him for years to come. Losing virtually everything in the storm's aftermath, Robert embarks on a journey through the Mississippi hinterland. But trouble follows close on his heels, fueling Robert's conviction that he's marked by the devil and nearly destroying his will to survive.
A Constellation of Vital Phenomena by Anthony Marra (Hogarth, hardcover, $26.00)
For the talented, tough-minded doctor Sonja Rabina, the arrival of 8-year-old Havaa and her neighbor Akhmed, who have just watched Russian Soldiers abduct Havaa's father and burn her house, is an unwelcome surprise. Harboring these refugees could easily jeopardize the return of Sonja's missing sister. But over the course of five extraordinary days, Sonja's world will shift on its axis and reveal the intricate pattern of connections that weave together the pasts of these three unlikely companions and unexpectedly decides their fate. A May 2013 Indie Next Pick.
Ray of Light by Shelley Shepard Gray (Avon Inspire, paperback, $12.99, on sale 5/14/13)
Roman Keim is taking a much-needed vacation from family drama to Pinecraft, the Amish snowbird community in Florida. But Roman's own drama begins when he meets his next-door neighbors: Amanda Yoder, a beautiful young widow, and her adorable daughter, Regina. Amanda can't deny that there's something special between her and Roman, in spite of her attempt to remain distant. Is there hope for a second chance at love for Amanda? Or will duty call Roman home first, far from the two women who have captured his heart?
The Other Typist by Suzanne Rindell (Amy Einhorn Books, hardover, $25.95)
It is 1923, and while NYC Police Department typist Rose Baker may hear every detail about violence and murders, as soon as she leaves the interrogation room she is once again the weaker sex, best suited for filing and making coffee. When glamorous Odalie joins the typing pool, despite her best intentions prudish Rose falls under Odalie's spell. As the two women navigate between the sparkling underworld of speakeasies by night and their work at the station by day, Rose is drawn fully into Odalie's high-stakes world. And soon her fascination with Odalie turns into an obsession from which she may never recover.
See more May Christian Fiction releases
See more May Literary Fiction releases
Historical Fiction
The Golem and the Jinni by Helene Wecker (Harper, hardcover, $26.99)
Chava is a golem, a creature made of clay, brought to life to by a disgraced rabbi who dabbles in dark Kabbalistic magic and dies at sea on the voyage from Poland. Chava is unmoored and adrift as the ship arrives in New York harbor in 1899. Ahmad is a jinni, a being of fire born in the ancient Syrian desert, trapped in an old copper flask, and released in New York City, though still not entirely free. Ahmad and Chava become unlikely friends and soul mates with a mystical connection. A May 2013 Indie Next Pick.
A Lady Cyclist's Guide to Kashgar by Suzanne Joinson (Bloomsbury, paperback, $16.00)
Eva and Lizzie English are missionaries heading for the ancient Silk Road city of Kashgar in 1923. Though Lizzie is on fire with her religious calling, Eva's motives are not quite as noble, but she is ready for adventure. In present day London, Frieda returns from a long trip to find a man sleeping outside her front door. Tayeb, in flight from his Yemeni homeland, befriends Frieda and, when she learns she has inherited the contents of an apartment belonging to a dead woman she has never heard of, they embark on an unexpected journey together. A May 2013 Indie Next Pick.
Bring Up the Bodies by Hilary Mantel (Picador, paperback, $16.00)
Though he battled for seven years to marry her, Henry is disenchanted with Anne Boleyn. When the discarded Katherine dies in exile from the court, Anne stands starkly exposed. At a word from Henry, Thomas Cromwell is ready to bring her down. Over three terrifying weeks, Anne is ensnared in a web of conspiracy, while the demure Jane Seymour stands waiting her turn for the poisoned wedding ring. But to defeat the Boleyns, Cromwell must ally with his natural enemies, the papist aristocracy. What price will he pay for Anne's head?
See more May Historical Fiction releases
Mystery & Suspense
A Delicate Truth by John le Carré (The Viking Press, hardcover, $28.95, *Signed First Editions Available*)
A 2008 counter-terrorist operation, codenamed Wildlife, was mounted on the British crown colony of Gibraltar to capture and abduct a high-value jihadist arms-buyer. So delicate was the operation that even the Foreign Office Minister's personal private secretary, Toby Bell, was not cleared for it. In Cornwall, UK, 2011, a disgraced Special Forces Soldier delivers a message from the dead. Was Operation Wildlife the success it was cracked up to be -- or a human tragedy that was ruthlessly covered up? Now Toby must choose between his conscience and duty to his Service.
See more May Mystery & Detective releases
See more May Suspense releases
See more May Thriller releases
Romance & Paranormal Romance
Dead Ever After by Charlaine Harris (Ace, hardcover, $27.95)
In her final novel, Sookie Stackhouse finds it easy to turn down former barmaid Arlene when she wants her job back. After all, she tried to have Sookie killed. But Eric Northman and his vampires are keeping their distance . . . and a cold silence. And Sookie is devastated when she learns the reason. Then a shocking murder rocks Bon Temps, and Sookie is arrested for the crime. Now she'll learn that what passes for truth in Bon Temps is only a convenient lie. What passes for justice is more spilled blood. And what passes for love is never enough . . .
Children's & Young Adult
Penguin on Vacation by Salina Yoon (Walker & Co., hardcover, $14.99)
Penguin is tired of the snow and cold -- so he decides to visit the beach! But when his favorite activities like skiing and skating don't work so well on sand, can a new friend help Penguin learn how to have fun in the sun? Seasoned illustrator Salina Yoon's charming text and bright, energetic illustrations ensure that readers will be clamoring for more Penguin stories -- wherever they make their home!
Odd Duck by Sara Varon (First Second, hardcover, $15.99, on sale 5/14/13)
Theodora is a perfectly normal duck. She may swim with a teacup balanced on her head and stay north when the rest of the ducks fly south for the winter, but there's nothing so odd about that. Chad, on the other hand, is one strange bird. Theodora quite likes him, but she can't overlook his odd habits. It's a good thing Chad has a normal friend like Theodora to set a good example for him. But who exactly is the odd duck here? Theodora may not like the answer.
If You Want to See a Whale by Julie Fogliano (Roaring Brook Press, hardcover, $16.99)
If you want to see a whale, you will need to know what not to look at. Pink roses, pelicans, possible pirates . . . If you want to see a whale, you have to keep your eyes on the sea, and wait . . . and wait . . . and wait . . . In this quiet and beautiful picture book by Julie Fogliano and Erin E. Stead, a boy learns exactly what it takes to catch a glimpse of an elusive whale.
Mustache Baby by Bridget Heos (Clarion Books, hardcover, $16.99, on sale 5/14/13)
When Baby Billy is born with a mustache, his family takes it in stride. They are reassured when he nobly saves the day in imaginary-play sessions as a cowboy or cop and his mustache looks good-guy great. But as time passes, their worst fears are confirmed when little Billy's mustache starts to curl up at the ends in a suspiciously villainous fashion. Sure enough, "Billy's disreputable mustache led him into a life of dreadful crime." Plenty of tongue-in-cheek humor and cartoonish illustrations make this the perfect baby-shower gift for a mustachioed father-to-be.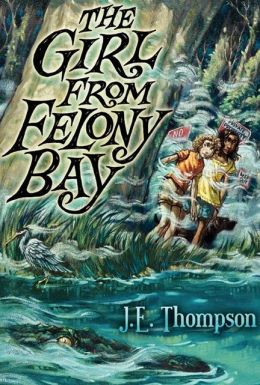 The Girl from Felony Bay by J.E. Thompson (Walden Pond Press, hardcover, $16.99)
Abbey's dad is in a coma after his accident a year back, wherein he was framed for a terrible crime he didn't commit. And their home, Reward Plantation, had to be sold to pay off his debt to society. But Bee, who just moved into Abbey's old house, is just as curious about all the No Trespassing signs and holes being dug out by Felony Bay, in the corner of the plantation. It appears someone's been poking around a mystery that dates all the way back to the Civil War -- and it just might be the same someone who framed Abbey's dad. A fresh, funny, and heartwarming debut by a South Carolina author. A Summer 2013 SIBA Okra Pick.
Reboot by Amy Tintera (HarperTeen, hardcover, $17.99)
After being dead for 178 minutes, Wren came back to life as a Reboot -- stronger, faster, able to heal, but less emotional. The longer Reboots are dead, the less human they are when they return. Which means Callum 22 is practically still human. He's the worst trainee Wren has ever had, but he's still her newbie. When Callum fails to measure up to Reboot standards, Wren is told to eliminate him. Wren has never disobeyed before, but she'll do whatever it takes to save Callum's life. The perfect soldier is done taking orders.
Throne of Glass by Sarah J. Maas (Bloomsbury, paperback, $9.99)
18-year-old assassin Celaena Sardothien is offered her freedom on one condition: she must act as Prince Dorian's champion in a competition to find a new royal assassin. If she beats her opponents in a series of eliminations, she'll serve the kingdom for three years and then be granted her freedom. Things get interesting when the prince starts to show interest in her . . . but it's the gruff Captain Westfall who seems to understand her best. Then contestants start turning up dead. Can Celaena figure out who the killer is before she becomes a victim?
The 5th Wave by Rick Yancey (Putnam, hardcover, $18.99)
After the 1st wave, only darkness remains. After the 2nd, only the lucky escape. And after the 3rd, only the unlucky survive. After the 4th wave, only one rule applies: trust no one. Now, it's the dawn of the 5th wave, and on a lonely stretch of highway, Cassie runs from Them, the beings who only look human, who roam the countryside killing anyone they see. Then she meets Evan Walker, who may be Cassie's only hope for rescuing her brother -- or even saving herself. But Cassie must choose: between trust and despair, between defiance and surrender, between life and death. To give up or to get up.
Legend by Marie Lu (Speak, paperback, $9.99)
Born into an elite family in one of the Republic's wealthiest districts, 15-year-old June is a prodigy being groomed for success in the Republic's highest military circles. Born into the slums, 15-year-old Day is the country's most wanted criminal. When June's brother, Metias, is murdered, Day becomes the prime suspect. Day is in a race for his family's survival, while June seeks to avenge Metias's death. But in a shocking turn of events, the two uncover the truth of what has really brought them together, and the sinister lengths their country will go to keep its secrets. A 2013-14 South Carolina Young Adult Book Award nominee.
Black City by Elizabeth Richards (Speak, paperback, $9.99)
In a city where humans and Darklings are now separated by a high wall, and tensions between the two races still simmer after a terrible war, 16-year-olds Ash Fisher, a half-blood Darkling, and Natalie Buchanan, a human and the daughter of the Emissary, meet and do the unthinkable -- they fall in love. When they find themselves at the center of a deadly conspiracy that threatens to pull the humans and Darklings back into war, they must make hard choices that could result in both their deaths.
See more May Juvenile Fiction releases
See more May Juvenile Nonfiction releases
2012 SIBA Book Award Finalists
Fiction:
Poetry: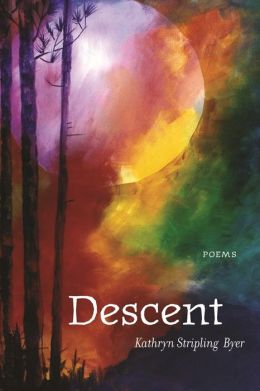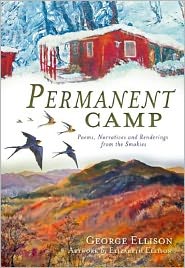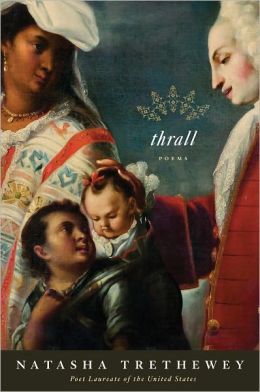 Nonfiction:
Cooking: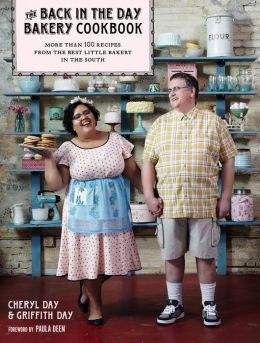 Children's:
Young Adult: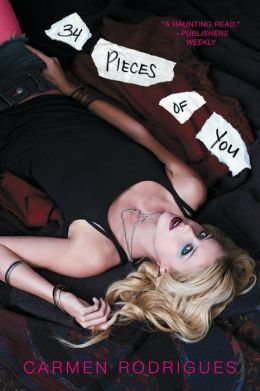 Thanks for your continued patronage!
Sincerely,
Jill Hendrix, Owner
Fiction Addiction
1175 Woods Crossing Rd. #5
Greenville, SC 29607
864-675-0540
New Products!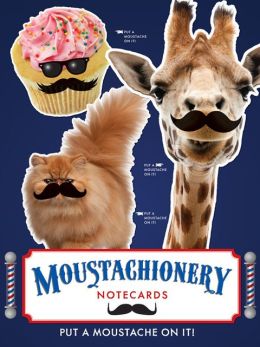 Put a moustache on it! For all the moustache and stationery lovers in the world, this
Moustachionery Notecard Set
($12.95) features 12 different photographic notecards of adorable animals, funny food (and stuff), plus 2 sticker sheets with a hilarious range of stylish 'staches for decorating.
We've also just received an assortment of
new greeting cards
($3.95 each)
and magnets
($4.95 each)
from Fresh Frances
. Check them out -- you're sure to find something just right for your occasion.
Special Edition Dan Brown Books
Catch up on the latest adventures of Robert Langdon in Dan Brown's new novel, Inferno (Doubleday, hardcover, $29.95), which releases on May 14th. Everyone who pre-orders this new book from us will be entered into a drawing to win a 10th anniversary limited edition slip-cased hardcover copy of The Da Vinci Code. (Two winners possible.)
Get Fit for Physical Fitness Month
About the Highlands
Khaled Hosseini's new book,
And the Mountains Echoed
(Riverhead Books, hardcover, $28.95), will be released on May 21st, and we will be getting signed copies! The first twelve people who
pre-pay
us for this book will received a SIGNED edition. Everyone who pre-pays after that will be entered into a drawing for their copy to be one of twelve more signed copies.
It's Been 60 Years Since the First Ascent of Everest
For our teen readers, purchase three or more books by bestselling young adult author Sarah Dessen between May 16th and July 31st and be entered to win a $10 Fiction Addiction gift card! (Five winners possible.) We have punch cards for tracking your purchases; purchasing a paperback book will receive one punch, and a hardcover will receive two punches. Each card with three punches qualifies for one raffle entry.
E.B. White Read-Aloud Award Winners
On TV
Sunday, May 26th @ 9pm
on HBO
starting June 10th
Mondays @ 10pm
on TNT
Congratulations to these SC Authors!
Greenville author Susan Boyer won the
Agatha Award for Best First Novel
for her debut novel,
Lowcountry Boil
(Henery Press, paperback, $15.95).
More Ways to Read Local
by SC author/illustrator Clay Rice
Columbia Metropolitan Convention Center
Friday, May 17th, will feature several registered, ticketed only events, including Writing Workshops ($30 each) and the annual Opening Night Reception (7-10pm, $65 per person).
On Saturday and Sunday, May 18th and 19th, all events are free and open to the public. The weekend activities feature award-winning authors discussing their works and other interesting literary topics. Book signings by the featured authors will take place in the Exhibit Hall, along with more than 100 exhibitors where you can shop for that special literary treat, as well as an antiquarian book fair.
Celebrate 30 Years of the Emrys Journal!
The Emrys Foundations invites you to join them at
The Loft at Falls Park at 7pm on Thursday, May 9th
, for a release party to celebrate the 30th Anniversary Edition of the Emrys Journal! This festive evening will include readings by contributors from near and far, an opportunity to buy the Emrys Journal ($10) and have your copy signed, and good desserts.
All are welcome to this free event.
For more information, including
parking suggestions
(S. Main St. will be closed due to Artisphere), visit
www.emrys.org
.
FREE Book Opportunity!
Spend $50 in one transaction on in-stock merchandise (event tickets excluded), and pick a FREE "advance reading copy" from our selection!
Volunteers Welcome!
We love to have volunteers help out at the store! Our volunteers receive a free "advance reading copy" for every three hours worked, and a 20% discount on all merchandise.