Happy New Year!
I'd like to thank everyone for their patronage in 2012. We greatly appreciate those who shop locally, which keeps more money in the Greenville community as well as keeps us in business!
2013 Reward Card & Trade-In Policy

Starting this month, we will only be accepting trade-ins from Reward Card customers. Our trade-in policy will otherwise remain the same: We will look at one grocery bag of books per customer per day, and credit will be given in store credit which does not expire and can be used on anything in the store. Our Reward Card costs $10 per year and includes some great benefits, such as a $10 reward coupon for every $100 spent on merchandise, as well as being able to take advantage of our book trade-in system. See our complete trade-in policy for more details.
January Events
If you are unable to make one of our author events, you are welcome to reserve signed copies by contacting us in advance, by email at info@fiction-addiction.com or by phone at 864-675-0540. Personalized copies will need to be prepaid.
Fiction Addiction Cookbook Club:
Thurs., January 10th, 7pm @ Fiction Addiction
Monday, January 14th, 6:30pm @ The Barker Bar
Fiction Addiction's Cookbook Clubs meet the second week of every month, on Monday at The Barker Bar in Travelers Rest (226 S. Main St.) and on Thursday at Fiction Addiction (1175 Woods Crossing Rd.). From January to March, we will be preparing recipes from and discussing Barefoot Contessa Foolproof by Ina Garten (Clarkson N. Potter, hardcover, $35.00).

If you're interested in joining either of our cookbook clubs, please email us at info@fiction-addiction.com or call us at 864-675-0540 for more information or to sign up. You can preview the club agreement here.


Saturday, January 19th, 1-3pm: Ryan Jo Summers In-Store Signing
North Carolina romance author Ryan Jo Summers will be signing copies of her debut novel, Whispers in Her Heart (Black Lyon Publishing, paperback, $14.95), at Fiction Addiction. Mystical and lovely horse trainer Season Moriarty has been tasked with transforming gorgeous Ty Masters' wild colt into a legendary racehorse when they come face to face with a threat to the horses that puts even Season's special gifts to the test.


Book Your Lunch with Jen Lancaster: Thursday, January 31st, 12pm @ The Lazy Goat, $55*
In her second novel, Here I Go Again (NAL, hardcover, $25.95, on sale 1/29/13), New York Times bestselling author Jen Lancaster takes us back to the '80s with a hilarious and charming novel that is equal parts Mean Girls and Back to the Future. It's a story of time travel, karma, and redemption. *Note: The $55 ticket price admits one and includes one copy of the featured book. We also have an $80 ticket, which admits two and includes one copy of the featured book. Tickets can be purchased online at www.bookyourlunch.com or by calling us at 864-675-0540.


Fiction Addiction Cookbook Club:
Mon., February 11th, 6:30pm @ The Barker Bar
Thurs., February 14th, 7pm @ Fiction Addiction
Fiction Addiction's Cookbook Clubs meet the second week of every month, on Monday at The Barker Bar in Travelers Rest (226 S. Main St.) and on Thursday at Fiction Addiction (1175 Woods Crossing Rd.). From January to March, we will be preparing recipes from and discussing Barefoot Contessa Foolproof by Ina Garten (Clarkson N. Potter, hardcover, $35.00).

If you're interested in joining either of our cookbook clubs, please email us at info@fiction-addiction.com or call us at 864-675-0540 for more information or to sign up. You can preview the club agreement here.



Breathless Reads YA Talk & Signing: Tuesday, February 12th, 6:30pm @ Holland Park Church, $15*
New York Times bestselling YA author Beth Revis (author of Across the Universe, A Million Suns, and her new book Shades of Earth) and debut Breathless Reads authors Fiona Paul (author of Venom), Morgan Rhodes (author of Falling Kingdoms), Elizabeth Richards (author of Black City), and Jessica Spotswood (author of Born Wicked) will be discussing and signing their new young adult books at Holland Park Church (1131 Holland Rd., Simpsonville). Each attendee is encouraged to submit a question to us that they would like any or all of the authors to answer. The moderator will select from the submitted questions as well as ask some of his or her own. Seating is limited, so we encourage you to purchase your tickets today, either online or by calling us at 864-675-0540.

*General Tickets are $15 each; each ticket can be redeemed for $15 off any of the featured authors' books prior to or at the event, and includes one admission pass to the event. VIP Tickets are $50 each; each ticket can be redeemed for $50 off any of the featured authors' books prior to or at the event, and includes one admission pass to the event, as well as reserved front-row seating and a spot at the front of the signing line.


Children's Storytime

Join us for storytime every Thursday morning at 10:30am. We will be reading the following titles in January:

3rd: The Three Ninja Pigs by Corey Rosen Schwartz (Putnam, hardcover, $16.99)
10th: Too Tall Houses by Gianna Marino (The Viking Press, hardcover, $16.99)
17th: Animals Don't, So I Won't! by David G. Derrick, Jr. (Immedium, hardcover, $15.95)
23rd: Grumpy Goat by Brett Helquist (HarperCollins, hardcover, $17.99)
30th: Who Will See Their Shadows This Year? by Jerry Pallotta (Cartwheel Books, paperback, $6.99)


What Local Authors Are Reading

The Lifeboat by Charlotte Rogan (Reagan Arthur Books, paperback, $14.99, on sale 1/8/13)
I found The Lifeboat riveting from the first page. I'm a sucker for a shipwreck-and-survival story, and this one, set in 1914, is a real nail-biter. Grace, the narrator, is especially intriguing -- at times admirable, at others brutal and shocking. Book clubs will have raucous discussions over the moral implications of this tale, based on a

truecriminal case. A January 2013 Indie Next Pick.
-Recommended by Mindy Friddle, author of The Garden Angel and Secret Keepers
The Midwife's Tale by Samuel Thomas (Minotaur Books, hardcover, $24.99, on sale 1/8/13)
In his debut mystery novel, Sam Thomas writes historical fiction the way I enjoy it: where the mindset (know your "station" and stay there) and the setting (York under siege during the English Civil War) are major characters who frequently assist or hinder the protagonist, but are always interesting. For example, a midwife was licensed by the city and in return had to force an unmarried mother-to-be toidentify the father so thatthe father instead of the church poor fund would support the bastard child.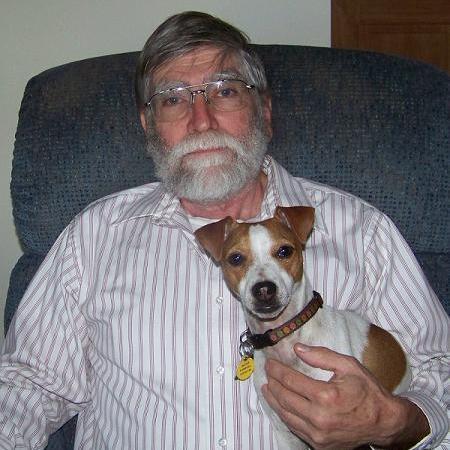 Excellent novel, excellent mystery, excellent historical fiction.
-Recommended by Jim McFarlane, author of Penelope
Volunteer Picks
The Intercept by Dick Wolf (William Morrow, hardcover, $27.99, *Signed First Editions Available*)
The Intercept is a chilling and believable tale of a terrorist plot against the US told by a master of crime fiction. Chilling because it is a close-up look at just how easy it is to convince believers to become martyrs, and because these martyrs no longer fit the profile we expect. Believable because it comes from an author with years of experience writing and producing realistic crime drama. I hope to see lots more of Wolf's terrific new character, Jeremy Fisk, NYPD Intel Division. A January 2013 Indie Next Pick.
-Recommended by Nancy, store volunteer
The 13th Sign by Kristin O'Donnell Tubb (Feiwel & Friends, hardcover, $16.99, on sale 1/8/13)
Desperately seeking to find a connection to her own zodiac sign, Sagittarius, Jalen Jones unwittingly unleashes the 13th sign, Ophiuchus. Jalen's world is suddenly turned upside down as chaos is created across the globe. Now she must race to find Ophiuchus and return her to the heavens before it's too late. Trials await around every corner as Jalen battles the other characters of the zodiac, star-gazing secret agents, and her own fears and doubts. This whirlwind of an adventure will leave readers guessing till the very end.
-Recommended by Gretchen, store volunteer
Gun Machine by Warren Ellis (Mulholland Books, hardcover, $25.99)
I couldn't put The Gun Machine down. The writing is sarcastic and often humorous; the detective is observant, smart, and very tired of his job; the hunter is cunning, certifiably crazy, and the most prolific serial killer NYC has ever seen. And together they make this a very compelling and expertly crafted police procedural nightmare. A January 2013 Indie Next Pick.
-Recommended by Nancy, store volunteer
The Last Runaway by Tracy Chevalier (Dutton, hardcover, $26.95, on sale 1/8/13)
I thoroughly enjoyed this historical novel of Honor Bright, a young English Quaker woman who ends up alone in Ohio after her sister dies of yellow fever following a difficult passage across the Atlantic. Honor faces more challenges in one year than can be imagined. Somehow she remains true to her interpretation of what her faith calls her to do. I did not want to stop reading this book once I started, as I needed to see how Honor's life would unfold and if she would overcome the obstacles in her path.
-Recommended by Jackie, store volunteer
Safe House by Chris Ewan (Minotaur Books, hardcover, $25.99)
Safe House hooks you from the beginning when no one believes that there was a woman on the back of Rob's motor bike when he crashed, and it keeps you hooked until the surprising reveal of who was behind all of the mayhem and murders.
-Recommended by Nancy, store volunteer
Dream Eyes by Jayne Ann Krentz (Putnam, hardcover, $26.95, on sale 1/8/13)
Dream Eyes is an excellent installment in the Dark Legacy series. I found the plot to be very compelling and the dark forces were well hidden in the guilty characters. Gwen and Judson are both interesting characters with just enough personal baggage to make the interaction between them compelling. Any fan of Krentz/Quick will enjoy this book.
-Recommended by Jackie, store volunteer
The One I Left Behind by Jennifer McMahon (William Morrow, paperback, $14.99)
When Reggie Dufrane finally left her childhood home to start a new life for herself, she not only left her childhood horrors behind but also her childhood friendships. Twenty-five years later she is forced to face both when her mother, who was thought to be the last victim of the serial killer Neptune, turns up at a homeless shelter. McMahon writes an intriguing tale of suspense, coming of age, friendship and maternal sacrifice by flashing back and forth between 13-year-old Reggie's life and the adult Reggie 25 years later.
-Recommended by Nancy, store volunteer
Into the Darkest Corner by Elizabeth Haynes (Harper Paperbacks, paperback, $14.99)
Into the Darkest Corner is a stunning debut thriller that presents a terrifying look at the world of anguish and terror suffered by victims of domestic abuse. From the very first page you will be pulled into that world as you follow two separate timelines. The life of a carefree outgoing Catherine as she used to be and the paralyzing life she leads as Cathy four years later will open your eyes to what it is like to have severe OCD and panic attacks and how hard it is to escape domestic abuse.
-Recommended by Nancy, store volunteer
Blood Money by James Grippando (HarperCollins, hardcover, $26.99, on sale 1/8/13)
James Grippando has really ramped up the action in Blood Money. The book started out with what seemed to be a Casey Anthony copycat case, but it ended up being so, so much more. Grippando still has his legal edge but has added a bit of serial-killer thriller to go along with it. His best Jack Swyteck yet!
-Recommended by Nancy, store volunteer
Store Picks
A Land More Kind than Home by Wiley Cash (William Morrow, paperback, $14.99, on sale 1/22/13)
Three voices tell the story of
A Land More Kind Than Home
. Each one uses a strong and believable narrative to draw us deeper and deeper into the story. Through their eyes we experience the love between brothers, how death and hate can have an impact for years to come, and how powerful and scary religion can be in many rural areas. This is a powerful novel which builds and builds to its inevitable ending and new beginning.
-Recommended by Nancy, store volunteer,
and Jill Hendrix, store owner
Me Before You by Jojo Moyes (Pamela Dorman Books, hardcover, $27.95)


In a fit of desperation after losing her job of the last several years, Louisa Clark becomes a caregiver for paraplegic Will Traynor, despite Will's moodiness and the intentional difficulty he gives her. After a while, they become friends -- until Louisa learns a secret she doesn't think she can handle, and she has to decide which way her moral compass is pointing. The characters Moyes creates really push the story off the pages and into your head, where you find yourself wondering whether there really is a "right" answer.

Recommended for fans of Nicholas Sparks. A January 2013 Indie Next Pick.


-Recommended by Melissa Oates, store employee



Cinder by Marissa Meyer (Square Fish, paperback, $9.99, on sale 1/8/13)
A retelling of a classic fairy tale -- with a twist. This Cinderella is set in a futuristic society. And Cinder is a cyborg, shunned by society and considered less than a person, more property than human. Then she meets the prince and falls for him -- but after learning her secrets, will he still give her a chance? Unfortunately, we'll have to wait to find out, as this is the first book in a new quartet by debut author Marissa Meyer. But based on this book, it should be worth the wait.
-Recommended by Melissa Oates, store employee
The Same Sweet Girls by Cassandra King (Hyperion, paperback, $6.99)
Corinne is an artist who has made some extremely poor choices in her life, but is struggling to find peace and redemption. Julia is the First Lady of Alabama, who has also made some poor choices, and she feels she's been punished for these mistakes throughout her life. And Lanier has gravely wronged her husband, but is also struggling toward her own redemption. These and three others make up a group of women who have been friends for 30 years. This is a touching and poignant story of Southern girls and their friendships, triumphs, and tragedies. No matter where you're from, you'll relate to the fiercely protective bonds of this group of women, and by the end of the book, you'll feel as if they are your friends as well.
-Recommended by Nancy Rechtman, store employee
Everneath by Brodi Ashton (Balzer + Bray, paperback, $9.99)
Twilight for mythology lovers! This modern retelling combines elements of the stories of Persephone and Orpheus & Eurydice, set around 17-year-old Nikki Beckett, who's just returned from a century (or 6 months, our time) in the Everneath, only to find out that she has a mere 6 months here before being taken back to the underworld -- this time for good.
-Recommended by Melissa Oates, store employee
The Art Forger by B.A. Shapiro (Algonquin Books of Chapel Hill, hardcover, $23.95)


When reproduction artist Clair Roth is approached by an influential gallery owner to copy a Degas in exchange for a show of her original paintings, she reluctantly agrees.

She soon doubts the authenticity of the Degas and begins to research its origins.

As she delves into the underworld of master forgers and art collectors, she discovers that finding the truth could prove dangerous.

A fascinating read about human nature and how art is created and valued, and ultimately obsessively collected,

this book will give you a greater appreciation for those works that hang on museum walls

.


-Recommended by Kathleen Perry, store employee



The Terrible Thing That Happened to Barnaby Brocket by John Boyne (Alfred A. Knopf, hardcover, $16.99, on sale 1/8/13)


Mr. and Mrs. Brocket pride themselves on being normal and avoid standing out in any possible way. Then they have a son, Barnaby, who floats -- the most abnormal thing any child could do! When the Brockets let Barnaby loose (quite literally!), he gets to meet lots of fun characters who also wouldn't fall into his parents' idea of normal. A great book for any kid who can't seem to fit in, it will challenge readers' ideas of what exactly normal is -- and isn't.

A Winter 2013 Kids' Indie Next Pick.


-Recommended by Melissa Oates, store employee



Not Exactly a Love Story by Audrey Couloumbis (Random House, hardcover, $16.99)
Vinnie Gold's parents are divorced, his mom just remarried (his gym teacher), and they've moved to a new town. Things aren't going his way. So when fate hands him the unlisted number of the pretty girl next door, Patsy, Vinnie takes a chance and becomes Vincenzo during their nightly phone conversations, able to share and say things he wouldn't say in person. But then Vinnie attracts Patsy's notice in real life. Can his two personalities co-exist, or does he need to give up one--or both? Even though it's not exactly a love story, teen romantics will love this re-imagined Cyrano de Bergerac. A Winter 2013 Kids' Indie Next Pick.


-Recommended by Melissa Oates, store employee



The Dressmaker by Kate Alcott (Anchor Books, paperback, $15.00)


Tess's idol, designer Lucille Duff Gordon, needs a maid, and Tess is in the right place at the right time to get hired and board the Titanic. After it sinks, Tess is just glad that most of her new friends are ok. But in New York, Lady Duff Gordon gets hit hard by the press and a congressional committee, who are trying to find someone to blame and feel that they have a good scapegoat in the Duff Gordons, whose first-class lifeboat was less than 1/4 full and who were pushing people away instead of trying to save them. In the midst of this frenzy, Tess finds her loyalties being tested while having her heart torn in two different directions. An engaging read from a different point of view.

A January 2013 Indie Next Pick.


-Recommended by Melissa Oates, store employee



Paper Valentine by Brenna Yovanoff (Razorbill, hardcover, $17.99, on sale 1/8/13)


Hannah Wagnor is having a hard enough time trying to figure out where she belongs and what exactly her feelings are for juvenile delinquent Finny Boone without her best friend Lillian's ghost sticking her nose into things. Then there's a murderer on the loose killing young girls, and Hannah doesn't know what to do. Lillian insists that she get involved, and Hannah suddenly finds herself at the center of a terrible secret. This YA mystery will draw you into Hannah's world of regrets, horror, friendship, and young love and won't let you go until the resolution.

A Winter 2013 Kids' Indie Next Pick.


-Recommended by Melissa Oates, store employee



The Statistical Probability of Love at First Sight by Jennifer E. Smith (Poppy, paperback, $8.99)
Hadley's father is getting married to a woman she's never met and doesn't want to meet, and she's four minutes late for her flight -- which actually left on time. Now she's stuck at the airport waiting for a later flight. But then Hadley meets Oliver, who happens to be on that later flight, and who also happens to be perfect. When fate intervenes after they get to London, Hadley is left wondering how she's supposed to feel -- about Oliver, about her father, about her new stepmother. Hadley and Oliver will make you believe in love like you did when you first discovered what love is.
-Recommended by Melissa Oates, store employee
Splintered by A.G. Howard (Amulet Books, hardcover, $17.95)


Alice Liddell brought a curse on her family, one that her descendant Alyssa Gardner must wrestle with in the very real form of her mentally unstable mother. To break the curse, Alyssa goes down the rabbit hole herself, where she finds a darkness barely touched upon in Carroll's story, and where she faces a choice between her best friend and secret crush Jeb and her childhood netherling companion Morpheus -- between her known world and the fantasy world she's only just found. Readers are bound to want to visit Wonderland again.

A Winter 2013 Kids' Indie Next Pick.


-Recommended by Melissa Oates, store employee



Upcoming Releases
Please email us at info@fiction-addiction.com if you would like to reserve a copy of any of the following:
Nonfiction
The Wheat Belly Cookbook by William Davis (Rodale Press, hardcover, $27.99)
Wheat Belly shook the foundations of the diet world when renowned cardiologist William Davis revealed that an epidemic of adverse health effects could be banished forever with one simple step: Saying goodbye to wheat. This cookbook companion takes readers to the next level with over 150 fresh and delicious wheatless recipes. Additionally, readers will also learn how to: Dodge symptoms of "wheat withdrawal" experienced by about 10% of dieters; set up their wheat-free kitchen; avoid regaining a wheat belly while eating out -- plus exciting meal ideas guests will love.
The Backyard Parables by Margaret Roach (Grand Central Publishing, hardcover, $25.99, on sale 1/15/13)
Margaret Roach has distilled 30 years of backyard parables in this memoir along with her best tips for garden making, discouraging all manner of animal and insect opponents, at-home pickling, and more. Margaret has returned to the garden, insisting as ever that we must garden with both our head and heart. She uses her fundamental understanding of the natural world, philosophy, and life to explore the ways that gardening saved and instructed her, and meditates on the science and spirituality of nature, reminding her readers and herself to keep on digging.
See more January Gardening releases
Regional Fiction
After the Rain by Karen White (New American Library, paperback, $15.00)
In this sequel to Falling Home, freelance photographer Suzanne Paris has been on her own since she was 14 -- and she has no intention of settling down, especially not in a tiny town like Walton, Georgia. But it's a town where everyone knows everyone else -- and they all seem intent on making Suzanne feel right at home. And Suzanne can't help but feel drawn to this tight-knit community -- or to the town's mayor and his six kids. But someone is looking for Suzanne -- someone who won't stop until her life is destroyed. . . .
General Fiction
Everything Was Good-Bye by Gurjinder Basran (Pintail, paperback, $16.00)
The youngest of six daughters raised by a widowed mother, Meena is a young woman struggling to find her place in the world. Originally from India, her family still holds on to many old-world customs that seem stifling to a young North American woman. She knows that the freedom experienced by others is beyond her reach. But unlike her older sisters, Meena refuses to accept a life dictated by tradition. Against her mother's wishes, she falls for a young man named Liam who asks her to run away with him. Meena must then make a painful choice -- one that will lead to stunning and irrevocable consequences.
Love Is a Canoe by Ben Schrank (Sarah Crichton Books, hardcover, $26.00, on sale 1/8/13)
Completely lost after his wife's death, Peter Herman begins to question advice he has famously doled out for decades in his legendary book on love and relationships, Marriage Is a Canoe. Then Peter receives a call from an ambitious young editor who wants to celebrate the 50th anniversary of Peter's book with a contest for struggling couples. The prize? An afternoon with Peter and a chance to save their relationship. Peter must discover what he meant when he wrote the book if he is going to help the contest's winners and find a way to love again.
Historical Fiction
The Aviator's Wife by Melanie Benjamin (Delacorte Press, hardcover, $26.00, on sale 1/15/13)
For much of her life, Anne Morrow has stood in the shadows of those around her. When she travels to Mexico City in her senior year of college, she meets Colonel Charles Lindbergh, fresh off his celebrated 1927 solo flight across the Atlantic. The two marry in a headline-making wedding. In the years that follow, despite her own major achievements, Anne is viewed merely as the aviator's wife. The life she once longed for will ultimately push her to reconcile her need for love and her desire for independence, and to embrace, at last, life's infinite possibilities for change and happiness.
Science Fiction & Fantasy
A Memory of Light by Robert Jordan & Brandon Sanderson (Tor Books, hardcover, $35.00, on sale 1/8/13)
When Robert Jordan died in 2007, all feared that the much anticipated final scenes of The Wheel of Time would never be written. But working from notes and partials left by Jordan, established fantasy writer Brandon Sanderson stepped in. With The Gathering Storm (Book 12) and Towers of Midnight (Book 13) behind him, Sanderson now re-creates the vision that Robert Jordan left behind. Edited by Jordan's widow, who edited all of Jordan's books, A Memory of Light will delight, enthrall, and deeply satisfy all of Jordan's legions of readers.
Romance & Paranormal Romance
Weekends Required by Sydney Landon (Signet, paperback, $7.99)
The latest from Upstate SC author Sydney Landon. Claire Walters is forced to work a second job at a party-planning company. But when her handsome boss, Jason Danvers, ends up with a front-row seat to the action, she's mortified -- and he's intrigued. Then Jason asks Claire to accompany him on weekend business trips. Her outspoken best friend thinks that getting a little "executive attention" will solve everything. But Claire sees more in Jason than just sex. And the more time they spend together, the more he realizes how much fun it can be to mix business with pleasure.
Children's & Young Adult
America the Beautiful: Together We Stand by Katharine Lee Bates (Orchard Books, hardcover, $16.99)
A moving celebration of "America the Beautiful" featuring gorgeous illustrations by such top artists as Bryan Collier, Jon J Muth, Diane Goode, Mary GrandPre, Raul Colon, Sonia Lynn Sadler, Yuyi Morales, John Hendrix, LeUyen Pham, and Chris Soentpiet. Each illustrator has found a unique way to interpret the values and beliefs that have built our great country. America the Beautiful integrates the lyrics of the familiar patriotic tune with inspiring presidential quotations and will help teach children about our great leaders while highlighting American values such as diversity, unity, and freedom.
The Very Fairy Princess Follows Her Heart by Julie Andrews & Emma Walton Hamilton (Little, Brown & Co., hardcover, $16.99)
It's Valentine's Day, one of Geraldine's favorite times of year! She gets out her very best glitter to make cards for her family and friends at school, trying extra hard to think of ways to showcase all of their special qualities. But when Gerry gets to school and realizes she accidentally took a folder of Daddy's work papers instead of the cards she worked so hard on -- oh no! -- she can't help but be disappointed. Thankfully, her teacher helps her find an extra special way to celebrate the inner sparkle of each of her friends.
Bad Kitty School Daze by Nick Bruel (Roaring Brook Press, hardcover, $13.99, on sale 1/8/13)
Bad Kitty faces her toughest challenge yet. . . . Kitty and Puppy are out of control! They're screaming, fighting, hissing, and drooling all over the house, and all of the commotion is upsetting Baby. Time for school -- obedience school, that is. Can Kitty learn to follow the rules and make friends with the other students, or will she bring chaos to the classroom? Find out in Bad Kitty's hilarious, new (mis)adventure!
Level 2 by Lenore Appelhans (Simon & Shuster, hardcover, $17.99, on sale 1/15/13)
Since her death the day before her 18th birthday, Felicia Ward has been trapped in Level 2, a stark white afterlife between our world and the next, where she passes the endless hours reliving memories -- of family, friends, and Neil, the boy she loved. Then Julian -- a dangerously charming guy Felicia knew in life -- offers Felicia a way out: If she joins the rebellion to overthrow the Morati, the angel guardians of Level 2, she can be with Neil again. Felicia will discover it's not just her own redemption at stake . . . but the salvation of all mankind.
Shades of Earth by Beth Revis (Razorbill, hardcover, $18.99, on sale 1/15/13)
Amy and Elder are ready to start life afresh on Centauri-Earth. But it's not a paradise. There are monsters, poisonous plants, and mysterious, unexplained ruins that hold more secrets than their stone walls first let on. The biggest secret of all? Godspeed's former passengers aren't alone on this planet. Amy and Elder must race to discover who -- or what -- else is out there if they are to have any hope of saving their struggling colony and building a future together. They will have to look inward to the very core of what makes them human. Meet the author at our Breathless Reads event on February 12th!
Born Wicked by Jessica Spotswood (Speak, paperback, $9.99)
Cate Cahill and her sisters are witches. And if the truth is discovered by the priests of the Brotherhood, it could mean an early grave. Then Cate finds her mother's diary and uncovers a secret that could spell her family's destruction. Now desperate, Cate starts scouring banned books and questioning rebellious new friends, all while juggling tea parties, shocking marriage proposals, and a forbidden romance with the completely unsuitable Finn Belastra. But if what her mother wrote is true, the Cahill girls aren't safe -- not even from each other. Meet the author at our Breathless Reads event on February 12th!
Graphic Novels
Power Rangers Super Samurai #2: Terrible Toys by Stefan Petrucha (Papercutz, paperback, $6.99)
What if an evil villain used toys to conquer the world? The evil Lord Xandred has a new plan to take over the earth: use his small minions the Nighlok to pose as toys and infiltrate the houses of children everywhere. The Power Rangers track the source of the plot to a lone warehouse on the edge of the city, uncovering a conspiracy larger than they could have imagined. They must race against the clock to defeat the evil minions and save humanity.
2012 Bestsellers
With the end of the year comes a slew of "best of" lists. Check out the 2012 Indie Next List Highlights, showcasing books that independent
booksellers across the country have loved and recommended throughout the year; and the 2012 Indie Bestsellers, with books that have sold nationwide at independent bookstores, thanks to customers like you. We have many of these books in stock and can order anything you want that we don't already have.
Thanks for your patronage in 2012 and we hope to continue to meet your book buying needs in 2013!
Sincerely,
Jill Hendrix, Owner
Fiction Addiction
2013 Ticketed Events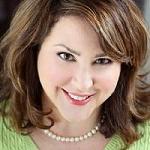 Thursday, January 31st
Book Your Lunch with
Jen Lancaster
, $55*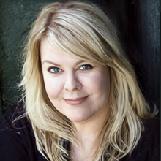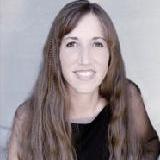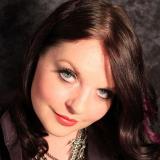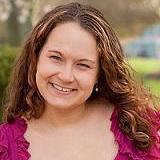 Tuesday, February 12th
Breathless Reads
YA Talk & Signing
, $15*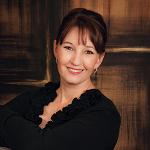 Monday, February 18th
Book Your Lunch with
Shelley Shepard Gray
, $25

Wed., February 27th
Book Your Lunch with
Jean Hunt
, $25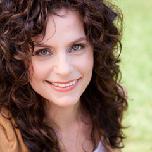 Wednesday, March 6th
Book Your Lunch with
Jessica Maria Tuccelli
, $25

Wednesday, March 20th
Book Your Lunch with
The Lee Brothers
, $65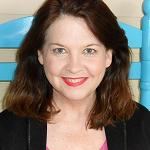 Wednesday, April 3rd
Book Your Lunch with
Kim Boykin
, $25
Thursday, May 16th

Book Your Lunch with
Ann B. Ross
, $55*
What's Your New Year's Resolution?
I resolve to lose weight
I resolve to improve my attitude
I resolve to get fit
I resolve to be more responsible with my money
I resolve to eat in more often
I resolve to take a staycation
Fiction Addiction's 2012 Top Sellers
Fiction:
Nonfiction:
Children's/YA:
January 16th is Appreciate a Dragon Day!
Kids' Dragon Stories
Adult Dragon Stories
Pride and Prejudice, Jane Austen's most celebrated novel, is 200 years old on January 28th
Will spring come early this year? Find out on Groundhog Day, February 2nd
World Book Night
is April 23rd, 2013
World Book Night 2012 was a huge success, and we hope 2013 will be even bigger! But they need your help. Volunteers are needed to hand out books to light or non-readers on April 23rd. It's completely free, but to be a giver,
you MUST apply online by Wednesday, January 23rd!
Go to
www.us.worldbooknight.org
for more information, to review the list of 30 books to choose from, and to apply to be a giver.
Oprah's Book Club 2.0
The Twelve Tribes of Hattie by Ayana Mathis (Random House, hc, $24.95)
Take your school children to see
How I Became a Pirate
January 16th-17th
@ The Peace Center
Cedar Cove
is coming to life on Hallmark Channel
on January 19th
At the Movies
Struck by Lightning
Gangster Squad
Safe Haven
FREE Book Opportunity!
Spend $50 in one transaction on in-stock merchandise (event tickets excluded), and pick a FREE "advance reading copy" from our selection!
Volunteers Welcome!
We love to have volunteers help out at the store! Our volunteers receive a free "advance reading copy" for every three hours worked, as well as a 20% discount on all merchandise. If you're interested in volunteering at Fiction Addiction, please email Jill at