Upcoming Workshops & Events

Thursday, April 25th, 2013
1:00pm - 2:00pm, Gailhac 2001
MU Alumni Tweet About their Careers!
Over the past academic year, a variety of Marymount Alumni have generously offered to "tweet" throughout a day in the life of their particular career
@MUCareerInADay
as a way of sharing an inside
perspective on what it is really like to have their job with current MU Students. In addition to describing their experiences, some of them even link out to helpful sites and share photos
to enhance their posts! Check out the
@MUCareerInADay
Alumni Contributors below and what they currently do - if you think you might be interested, click on the link to see a compilation of their tweets! New contributors are added periodically, so check back on
this site
for updates soon!
Current Title & Career Industry
: Manager of Software Development, Software Development
Current Employer
: Ellucian
Graduated from Marymount in 1983 with a degree in Human Resource Development
Current Title & Career Industry
: Special Events & Operations Manager, Non-Profit
Current Employer: Fairmont Park Conservancy
Graduated from Marymount in 1995 with a BA in Liberal Arts
Current Title & Career Industry:
Assistant Director of Reunion Giving, Non-Profit Development
Current Employer: Yale University
Graduated from Marymount in 1998 with a BA in Politics
Current Title & Career Industry
: Study Abroad Coordinator, International Education
Current Employer: Marymount University
Graduated from Marymount in 2002 with a BA in History
Current Title & Career Industry:
Special Education Teacher, Education
Current Employer: Stafford County Public Schools
Graduated from Marymount in 2006 with a BA in Liberal Studies
Get the most out of

With the wide variety of job boards, portals for sending applications and places to network in your specific industry, the modern day job search on the Internet has become pretty fragmented. Despite this ever changing array of online career resources, LinkedIn - the world's largest and most popular social networking platform for professionals - has consistently remained the de facto location for describing your experience and showcasing your professional skills.


Whether you're a job seeker, consultant, entrepreneur or happily employed, LinkedIn can be an incredible asset for your career, especially when used correctly. In order to do this, however, the first thing you need to recognize is that LinkedIn is not just a virtual resume that should be tucked away for a rainy day. Your LinkedIn profile is a resume, cover letter, references document, database of your contacts throughout your life and a place where you can learn, share and interact in a professional manner. To get the most out of it, you need to develop awareness of its many functionalities and then, of course, engage these features in a purposeful and meaningful manner.

While we encourage you to take the initiative to research and explore LinkedIn's features on your own, don't forget that you can always set up an appointment with a career coach to learn more about how YOU can make the most of this valuable online resource - we are here to help! To get you started, here are a few tips we recommend in setting up your profile and presence on LinkedIn.
Create a keyword-heavy profile title
Use keywords that support the type of work you do or want to be doing - and stay on target. Trying to be too creative or incredibly unique will prevent your name from coming up in search results when employers are searching for candidates. For example, "writer" is better than "wordsmith".
Join your college alumni groups
Use the fact that you have something in common to network within those groups. Some groups will be more active than others, but even so, starting a conversation can introduce your name to relevant contacts.
Never send LinkedIn invites unedited
Always customize the invite, unless it's someone you know really well who will let it slide. Include basic info, such as where you met them, what you have in common you might like to discuss or a specific question you're hoping to get in touch about.
Do "small goods" for your LinkedIn contacts
Consider congratulating them on accomplishments or commenting on articles they post. It's a great way to stay current and supportive, and will help encourage others to do the same for you. After following the above tips, check out who you might know from your college alumni group and reach out. Also, when you find a job you want to apply for, do a quick search of your LinkedIn contacts to see if you have any connections who might be able to help you land the interview with a personal introduction, or at the very least, fill you in on the company culture. Speaking of which, be sure to check out the company's LinkedIn page to which you are applying, so you can have the edge when interviewing by demonstrating how you fit into that company's corporate culture.
Student Employment
While most spring campus employment positions have already been filled, there are a few positions that are currently hiring and new positions for summer employment being posted in the next couple of weeks!
Log on to
Jobs4Saints
and search student employment by position type to see the opportunities available to you!
Questions/Concerns? Call us at 703-284-5960.
CHECK OUT OUR INTERNSHIP BLOG
!!
Have an internship experience you want to share? Let our career ambassadors know by emailing career.ambassadors@marymount.edu. Who knows, you may be our next feature!

Upcoming Career Development Events


CONSIDERING A CAREER IN MEDICINE??
The National Hispanic Medical Association (NHMA) will be hosting their 17th Annual Medical & Health Professional School Recruitment Event on Saturday April 27, 2013 from 9am-1:30pm at the Marriott Wardman Park Hotel in Washington, DC. This event provides students with the opportunity to meet with recruiters from top medical and health professional schools from across the country and to learn how to apply for medical school and related financial aid. The fair is open to
all
college students interested in pursuing a medical or health professional career as well as their parents and school counselors.
To learn more and register, visit their site!
Saturday, April 27th, 2013, 9:00am - 1:30pm
Attention GRADUATE STUDENTS!!
Are you looking for part-time work where you can share your specialized knowledge and experience with current undergraduate students?? Northern Virginia Community College (NOVA) will be hosting an Adjunct Job Fair on Wednesday, May 1st on their Loudon Campus to fill a wide variety of positions. The Academic Deans strongly recommend that interested candidates apply online prior to the event if they are interested in being seriously considered for a position.
In celebration 0f Law Day, 2013, Prof. Paul Finkelman of Albany Law School will deliver a lecture on May l, 2013 in the Auditorium of T.C. Williams High School, Alexandria, Va. The lecture will begin at 7:30 PM. The title of the lecture is "How a Railroad Lawyer Became the Great Emancipator." A reception will follow the lecture. The event is sponsored jointly by the United States District Court for the Eastern District of Virginia and the Federal Bar Association, Alexandria Chapter. The lecture is open to the general public and admission is free.For further information, please contact Laurie Hand at laurie_hand@verizon.net or 703-963-4333
Busy schedule making it difficult to see us on Main Campus?
ACT QUICKLY!


Spring 2013 Ballston Hours are almost OVER!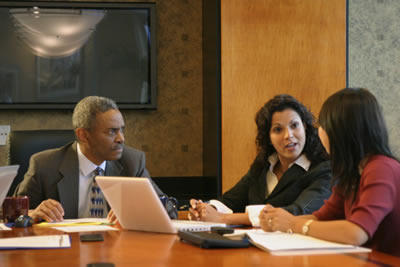 Next week (April 29th - May 1st) will be our last week of Ballston Hours for the Spring semester. Take advantage while you can!

Monday, Tuesday, and Wednesday Evening
Walk-in Hours

:
5:30pm - 7:00pm
Appointment Hours

**

:
7:00pm - 9:00pm


Located in the "Green Room", 1st Floor

j

**

To schedule an appointment at Ballston, call our office at 703-284-5960
***

WORKSHOP
***
SERIES for
INTERNATIONAL STUDENTS


FINAL WORKSHOP TONIGHT!!


Effective
Interviewing Skills
Tuesday, April 23rd
7:00-8:00pm
Keep it Professional

Your Bi-Weekly Tip to Making a
Positive Impression


When using LinkedIn to connect with other professionals and build your network, DO NOT go around requesting to connect with any and everyone you can find just to build your numbers. Not only is this a passive and unprofessional way to approach the networking process, but you will quickly develop a reputation as an "empty" connection, especially if you don't take the time to follow up with those new connections and explain why you are interested in starting a professional networking relationship. To make a strong impression when connecting on LinkedIn, take the time research those individuals you want to connect with (especially if you have never met them or have no shared connections) and then replace the generic connection invite text with a personalized note about why you want to connect with them. In doing so, you will demonstrate a purposeful and reflective approach to the networking process - something your new contacts will appreciate and not soon forget!


Career
The Value of LinkedIn -
A Brief Overview
Connector Career Byte
Looking to boost your resume with globally relevant, in-demand skills for FREE?
Coursera is a social entrepreneurship company that partners with the top universities in the world to offer courses online for anyone to take, all for FREE. Courses fall along a huge spectrum of topics and can be taken at whatever pace your schedule allows. With the help of technology, Coursera strives to empower people with education that will improve their lives, the lives of their families, and the communities they live in.
and meet with a Career Coach to discuss which courses could provide a relevant supplement to your current academic pursuits and help you stand out in the job search!
1005 Rowley Hall

Main Campus

Questions? Concerns? Suggestions?