Upcoming Workshops & Events

LSAT Overview Class
TOMRROW, Wednesday, March 27th, 2013
12:00pm - 1:00pm
Reinsch Library Boardroom
According to Marymount's 2011-2012 graduating student survey, nearly half of MU students indicated plans to pursue further education at some point after leaving Marymount. Even though recent trends like this continue to reveal a general increase in the number of individuals pursuing graduate education across the country, it is essential to perform a thorough self-assessment before making the decision to go to graduate school. Here are a few important questions to consider as you begin weighing your options:
Do your professional goals require a graduate degree? If so, is it necessary to pursue this degree immediately or is it better to wait a few years and work first?
How will you apply and benefit from this degree once you've acquired it?
Are your motivations for attending graduate school based on research and professional development, or are you applying simply because you don't know what else to do?
What types of degree options or certifications would be relevant to your career field of interest and how are they different?
How will you pay for graduate school? Do employers in your field of interest pay for their employees to return to graduate school?
What entrance exams are required for the different programs you want to apply to and when are they offered?
Knowing the answers to the above questions is an important first step in the graduate school planning process and a step that the Center for Career Services is here to help out with! Whether it is simply talking through the pros/cons of a graduate education as it relates to your professional goals or getting your graduate school application materials in order, our office is here to support you along the way. Take advantage of this resource and set up an appointment with a Career Coach today by calling us at 703-284-5960!
THREE
student employment positions are hiring
IMMEDIATELY
!!!
Student Employment positions have moved to
Jobs4Saints
. While most spring positions have already been filled, the three below still need to be filled ASAP! Log on to
Jobs4Saints
and search student employment positions or click on the links below to apply. Questions/Concerns? Call us at 703-284-5960.
Center for Teaching and Learning
Peer Tutor & Writing Consultant
Marymount Fund Phonathon Caller
APPLY NOW before these opportunities disappear!
Graduate School Entrance Exam
Breakdown

Almost all graduate programs will require you to take some type of standardized exam to be considered as a potential candidate for their program. Below is a brief list of some of the most commonly taken exams. It is important to know that each of these exams cost money and take time to prepare for, so make sure to plan ahead as your test scores need to be acquired before you apply. There are different exams based on different areas of study, so become familiar with what exam you will need to take by doing research into your programs of choice!
MAT

(Miller Analogies Test):

accepted by several liberal arts graduate programs

GRE

(Graduate Record Exam):

most widely accepted entrance exam for liberal arts graduate programs; also accepted by many business school programs

LSAT (Law School Admission Test):

r

equired exam for all accredited law school programs

GMAT (Graduate Management Admission Test):

most commonly required exam for business school programs

MCAT (Medical College Admission Test):

r

e

quired for consideration of acceptance into medical school
DAT (Dental Admission Test):

required for all dental school programs

PCAT (Pharmacy College Admission Test):

required for all accredited pharmacy programs

PRAXIS:

series of leveled exams required by most Teacher Prep programs; needed for teacher certification & licensure in most states
For more information on these exams and additional resources, visit the graduate school portion of our website!
CHECK OUT OUR INTERNSHIP BLOG
!!
Have an internship experience you want to share? Let our career ambassadors know by emailing career.ambassadors@marymount.edu. Who knows, you may be our next feature!

Upcoming Career Development Events


INOVA HEALTH CAREERS DAY ON CAMPUS!
Attention Nursing, Physical Therapy, Health Sciences, Business and Health IT students!! Next Tuesday, April 2nd, INOVA will host a Career Day in the Ballston Conference Center, where professionals from a variety of different areas including Nursing, Rehabilitation Services, Business Operations, and Health IT will be present to recruit new hires and talk to students about opportunities at INOVA within their field. Students are encouraged to bring their resumes. For questions, please call 703-284-5960.


Tuesday, April 2nd, 2013, 12:00pm - 4:00pm, Ballston Conference Center
ATTENTION HUMAN RESOURCE MANAGEMENT STUDENTS!!
Dr. Jacquie Hamp, Senior Director of Leadership Development at Goodwill Industries International, will be at Marymount's Ballston Campus on April 9th to tell the
fascinating story of how Goodwill Industries navigated the "permanent whitewaters" of change. Dr. Hamp will share the tale of leading culture change in a long standing, traditional social services organization and how it transformed itself into a revolutionary learning organization encompassing new learning and leadership practices. She will address where Goodwill Industries is today and where it plans to be in the future.
Don't miss out on this great opportunity to network and learn more about this successful organization!
PREPARING FOR A CAREER IN EDUCATION?!
Come learn more on this upcoming on-campus event with speakers from Fairfax County Schools, International Baccalaureate, National Association of Independent Schools (NAIS), and Catholic Diocese of Arlington! This event is open to all majors with special emphasis for school counselors, teachers, principals, HR, and all positions related to the education field. The panel discussion will take place on Wednesday, April 10th, 2013 in the Truland Auditorium on Ballston Campus. Registration for the event and a Networking Reception will begin at 5:45pm and the program will begin promptly at 6:15pm.
Check out the evite for more information about the speakers and to register
Wednesday, April 10th, 2013, 5:45pm
NETWORKING EVENT FOR ART HISTORY BUFFS!!

Dr. Jason Rosenfeld is Distinguished Chair & Professor of Art History at Marymount Manhattan, and co-curator of "Pre-Raphaelites: Victorian Art and Design," on display at the National Gallery of Art to May 19. MU is the only college in the DC area where he will speak during this exhibition, and we are quite lucky to have him.
Friday, April 19th, 2013
6.30-8.00 (welcoming reception at 6.00)
CONSIDERING A CAREER IN MEDICINE??
The National Hispanic Medical Association (NHMA) will be hosting their 17th Annual Medical & Health Professional School Recruitment Event on Saturday April 27, 2013 from 9am-1:30pm at the Marriott Wardman Park Hotel in Washington, DC. This event provides students with the opportunity to meet with recruiters from top medical and health professional schools from across the country and to learn how to apply for medical school and related financial aid. The fair is open to
all
college students interested in pursuing a medical or health professional career as well as their parents and school counselors.
To learn more and register, visit their site!
Saturday, April 27th, 2013, 9:00am - 1:30pm
Career Services is excited to announce a great new online resource called JOBipedia. JOBipedia is an informational interviewing resource where students and recent graduates can ask career-related questions and receive answers directly from experienced recruiting professionals at America's top employers including IBM, American Express, AT&T, Gap, Accenture, General Mills and MetLife. Whether you have a specific question in mind or simply want to search the site's database of questions and answers, JOBipedia is a helpful way to complement the job market knowledge you are gaining from your in-person networking and hands-on learning experiences. Meet with a Career Coach today to learn more about how this resource can help you!
by coming to our
upcoming career workshops!
We will be awarding a variety of gift cards from Panera, iTunes, and Regal Cinemas at random workshops throughout the rest of the semester, so don't miss out on winning some FREE stuff!

Increased Career Preparedness + the chance to win cool gift cards = AWESOME IDEA

Keep it Professional

Your Bi-Weekly Tip to Making a
Positive Impression


Since most graduate schools (and even some entry level jobs) require letters of recommendation, it is important to start thinking NOW about whom might be willing to write you a strong recommendation. A faculty member in your department is usually regarded as the best reference, but letters from professionals in the field and/or supervisors from internships and volunteer experiences are also great candidates. Make sure to select people who can judge your past performance and character in a fair and accurate manner. Be sure to contact those people you think will give you a positive recommendation well in advance to let them know of your plans and be sure to describe why you are interested in your chosen program and field. Providing each individual with a copy of your personal statement and resume will give your recommenders the ability to tailor a recommendation for your program and cite specific examples from your past. Finally, be sure to give them plenty of advanced warning (at least one month) as to when you will need their letter, so that you are not pressuring them with your deadline!


Career
Top 10 Tips for Graduate School Admission
Looking for a
SUMMER
internship?
Whether you are doing an internship for credit or just seeking additional experience to strengthen your resume,
NOW
is the time to start applying!
Stop by our office for help with your search TODAY!
Connector Career Byte
Looking to boost your resume with globally relevant, in-demand skills for FREE?
Coursera is a social entrepreneurship company that partners with the top universities in the world to offer courses online for anyone to take, all for FREE. Courses fall along a huge spectrum of topics and can be taken at whatever pace your schedule allows. With the help of technology, Coursera strives to empower people with education that will improve their lives, the lives of their families, and the communities they live in.
and meet with a Career Coach to discuss which courses could provide a relevant supplement to your current academic pursuits and help you stand out in the job search!
1005 Rowley Hall

Main Campus

Busy schedule making it difficult to see us on Main Campus?
We've got
Ballston Hours!!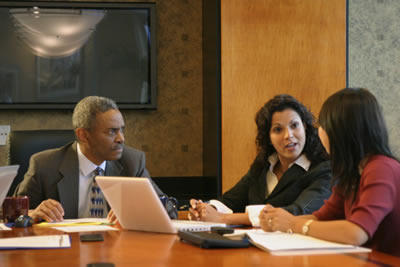 Monday, Tuesday, and Wednesday Evenings
Walk-in Hours

:
5:30pm - 7:00pm
Appointment Hours

**

:
7:00pm - 9:00pm


Located in the "Green Room", 1st Floor

j

**

To schedule an appointment at Ballston, call our office at 703-284-5960
Questions? Concerns? Suggestions?