Upcoming Workshops & Events

Interviewing Skills
TODAY, Tuesday, March 12th, 2013
1:00pm - 2:00pm, Rowley G211
Monday, March 18th, 2013

12:00pm - 1:00pm
Reinsch Library Auditorium
Considering Graduate or Professional School?
Let Career Services support you through the process!
Whether you want to learn about different options, discuss entrance exams, talk about the relative value of a graduate degree in your field of interest, or need help researching schools and preparing your application, we are here to help! Call our office to schedule an appointment 703-284-5960.
Busy schedule making it difficult to see us on Main Campus?
We've got
Ballston Hours!!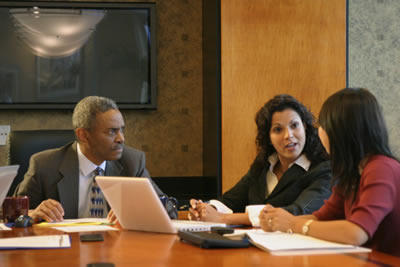 Monday, Tuesday, and Wednesday Evenings
Walk-in Hours

: 5:30pm - 7:00pm
Appointment Hours

**

: 7:00pm - 9:00pm


Located in the "Green Room", 1st Floor

j

**

To schedule an appointment at Ballston, call our office at 703-284-5960
Mastering the Interview Process
Why practice, self-reflection, and research are the keys to interviewing success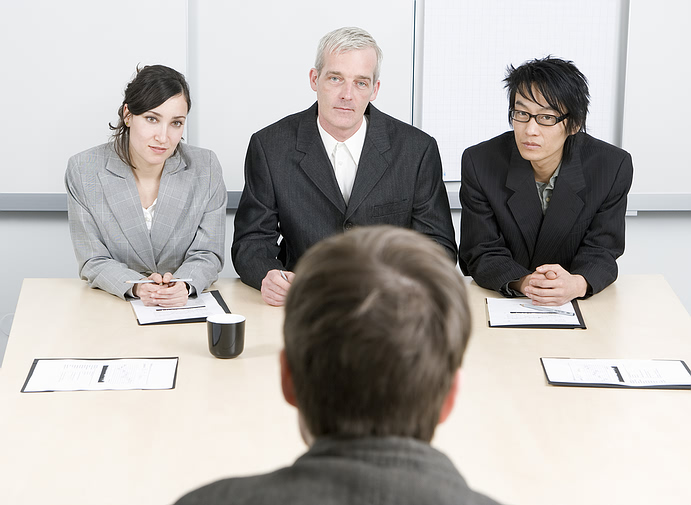 Knowing how to make a strong first impression is critical to your career success. While an initial interview may take anywhere from 15 minutes to over an hour, if you have not convinced an interviewer that you are the right person for the job (or at least a contender who should be taken to the next level) after the first five minutes, it can be incredibly difficult to recover.
In that first five minutes of the interview, the interviewer will have noted many critical aspects. Your appearance. Your hygiene. Your handshake. Your personal presence. Your eye contact. Your body language. Your articulation. And, most importantly, your personality. Notice that there is no mention of your coursework, your GPA, or your work experience here. While taking the right courses, having good grades, and having related work experience are all critical in getting you to the interview in the first place, it is how you carry yourself in the interview that will take you to the next level.
Although it is impossible to anticipate and be fully prepared for
all aspects of an interview (e.g., the questions that you will get asked, the personality of the interviewer, the external distractions of the space), being familiar with the basic process of the interview, developing awareness of the general expectations of employers in your field of interest, and having practiced how to articulate your skills and experience in the most effective and concise way possible are ALL factors that you can control to make sure your first impression makes the difference!
Whether or not you have an interview to prepare for at the present moment or not, by taking the time to research the interview process, practice your interviewing skills, and reflect on your strengths as an individual NOW, you are investing wisely in your future career success and demonstrating initiative as a soon-to-be professional.


Take a proactive approach to your career development and come meet with a Career Coach to start enhancing your interviewing skills TODAY!
CHECK OUT OUR INTERNSHIP BLOG
!!
Have an internship experience you want to share? Let our career ambassadors know by emailing career.ambassadors@marymount.edu. Who knows, you may be our next feature!

External Career Development Events


Attention ALL Students!!
More than 40 professional and high tech companies from Virginia, Maryland and DC will be recruiting for all levels and disciplines. No cost to attend and all job seekers are welcome!
The Virginia Tech Alumni Association would like to invite all MU students and alumni seeking a new career to their 22nd annual National Region Job Fair.
Tuesday, March 12th, 2013. 2:00pm - 6:00pm
Attention Military Veterans!!
Friday, March 22nd, 2013, 9:00am - 12:30pm
ALL Students and ALL Majors!!
Coast to Coast Career Fairs is hosting a job fair next Monday, March 25th from 11:00am to 2:00pm at the Holiday Inn in Rosslyn - just down the road! Employers from a wide variety of DC Area Companies will be present to recruit for a large diversity of positions - everything from accounting, banking, and finance, to hospitality, insurance, and sales.

Monday, March 25th, 2013, 11:00am - 2:00pm



Career Services is excited to announce a great new online resource called JOBipedia. JOBipedia is an informational interviewing resource where students and recent graduates can ask career-related questions and receive answers directly from experienced recruiting professionals at America's top employers including IBM, American Express, AT&T, Gap, Accenture, General Mills and MetLife. Whether you have a specific question in mind or simply want to search the site's database of questions and answers, JOBipedia is a helpful way to complement the job market knowledge you are gaining from your in-person networking and hands-on learning experiences. Meet with a Career Coach today to learn more about how this resource can help you!
by coming to our
upcoming career workshops!
We will be awarding a variety of gift cards from Panera, iTunes, and Regal Cinemas at random workshops throughout the rest of the semester, so don't miss out on winning some FREE stuff!

Increased Career Preparedness + the chance to win cool gift cards = AWESOME IDEA

Keep it Professional

Your Bi-Weekly Tip to Making a
Positive Impression

An informational
interview
involves talking with people who are currently working in a specific field to gain a better understanding of an occupation or
industry
. In addition to helping you build a network of contacts in that field, informational interviews are a great, low stress way to explore careers and clarify your career goals, build confidence for future
job interviews
, identify professional strengths and weaknesses, and access the most up-to-date career information.
Career
Great tips on how to master the BEHAVIORAL interviewing process

Looking for a
SUMMER
internship?
Whether you are doing an internship for credit or just seeking additional experience to strengthen your resume,
NOW
is the time to start applying!
Stop by our office for help with your search TODAY!
Connector Career Byte
Looking to boost your resume with globally relevant, in-demand skills for FREE?
Coursera is a social entrepreneurship company that partners with the top universities in the world to offer courses online for anyone to take, all for FREE. Courses fall along a huge spectrum of topics and can be taken at whatever pace your schedule allows. With the help of technology, Coursera strives to empower people with education that will improve their lives, the lives of their families, and the communities they live in.
and meet with a Career Coach to discuss which courses could provide a relevant supplement to your current academic pursuits and help you stand out in the job search!
1005 Rowley Hall

Main Campus

Questions? Concerns? Suggestions?