Upcoming Workshops & Events

Resumes & Cover Letters
Thursday, February 28th, 2013

1:00pm - 2:00pm, Gailhac 2001
Monday, March 18th, 2013

12:00pm - 1:00pm
Reinsch Library Auditorium
Sign up HERE
Win a $250 Barnes & Noble Gift Card!!


Submit your Resume on Jobs4Saints


To be entered into the raffle, use your MU email address and password to log on to Job4Saints, upload your resume, and apply to the RESUME RAFFLE position, which you will find under the job/internship postings.
Raffle winner will be drawn over Spring Break, so log on and submit your resume TODAY!
Questions about creating a Jobs4Saints account? Call us at 703-284-5960
Busy schedule making it difficult to see us on Main Campus? Well, check it out:
NEW
Spring 2013
Ballston Hours!!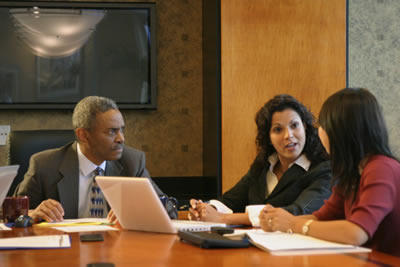 Monday, Tuesday, and Wednesday Evenings
Walk-in Hours

: 5:30pm - 7:00pm
Appointment Hours

**

: 7:00pm - 9:00pm


Located in the "Green Room", 1st Floor

j

**

To schedule an appointment at Ballston, call our office at 703-284-5960
Take Advantage of Marymount's
Capital Location!!
Get to Know Career Development Opportunities in the DC Area
We know that you are aware of where you go to school, but have you
really taken the time to learn of all the incredible and, more importantly, unique opportunities available to you in the local area? Regardless of your year or major, there are endless resources to take advantage of that will supplement your career development, help you build critical skills and enhance your job prospects once you graduate from Marymount. Here are some categories of resources to consider:


Career Fairs
As the nation's capital, literally every week, if not every day, the DC area is home to some kind of career fair where several employers are gathered into one place to recruit new candidates - whether or not you are actively looking for work, you can attend these events to meet employers, learn more about the companies and jobs out there, network, and get practice. About.com keeps a good calendar, but follow us on Facebook for regular reminders of upcoming events!
Special Events
The Washington, DC area and surrounding communities in Maryland and Virginia host lots of annual festivals and special events. Whether they are specifically related to a particular career industry, like the Green Festival or DC Fashion Week, or simply focused on broader topics like French Culture or the independent film, these special events are great places to meet new people, learn about different opportunities in your field, and gain new knowledge!
Check out the March calendar of events.
Non-Profit Organizations
Washington, DC is home to thousands of non-profit organizations that touch millions of lives each day. From small scale organizations to massive national and international initiatives like the American Red Cross, Washington, DC offers a uniquely large and diverse array of opportunities in the non-profit sector. Regardless of your personal values or career focus, there are several non-profits in the DC Area that would likely pique your interest, so start exploring now using the link above or idealist. org!
Museums
Meet-Ups
Meetup is a website where you can search local interest groups on just about ANY topic and find ways to get involved with their events. As a massive metropolis, Washington, DC understandably boasts a HUGE network of local groups and motivated people who want to join forces for a cause. Whether it is getting together to learn something, do something, or share something, meet-ups are a great way to expand your professional network, build new knowledge, and stay engaged in your area of interest.
Check out the thousands of meet-ups in the DC Area and consider attending one of their events this spring!
Make the most of your time here and start tapping into some of these resources now!

Want to learn more or talk about which opportunities will best support your career development and build your network? Come meet with a Career Coach!
CHECK OUT OUR INTERNSHIP BLOG
!!
Have an internship experience you want to share? Let our career ambassadors know by emailing career.ambassadors@marymount.edu. Who knows, you may be our next feature!

External Career Development Events


Keep it Professional

Your Bi-Weekly Tip to Making a
Positive Impression

As we've said before (and will say many times again!), having a strong professional network is critical to long-term career success. While the initial phase of building a network may seem daunting, don't let the idea of networking intimidate you. In fact, you already have the foundation of a professional network in place with your family, friends, and peers! Recognize the value these individuals can have in supporting your career development and start maximizing your relationships.
The more frequently you remind yourself about the importance of maintaining and building your network of contacts, the more likely these practices will become habit! For a quick and easy way to keep yourself on track, consider setting up a
Google Alert
for news regarding specific trends in your industry. Doing so will prompt regular email updates that can provide great topics of conversation, helpful resources, or even new insight to share with your growing network!
For more information and to discuss additional ways you can grow and best maintain your professional network, meet with a Career Coach!
Career
Become an Informational Interviewing Master and Start Building Your Network in the DC Area!
1005 Rowley Hall

Main Campus

Connector Career Byte
Looking to boost your resume with globally relevant, in-demand skills for FREE?
Coursera is a social entrepreneurship company that partners with the top universities in the world to offer courses online for anyone to take, all for FREE. Courses fall along a huge spectrum of topics and can be taken at whatever pace your schedule allows. With the help of technology, Coursera strives to empower people with education that will improve their lives, the lives of their families, and the communities they live in.
and meet with a Career Coach to discuss which courses could provide a relevant supplement to your current academic pursuits and help you stand out in the job search!
Considering Graduate or Professional School??
TWO MORE

FREE

OVERVIEW CLASSES ARE LEFT!
Stop by our office to grab the handouts you missed and get some helpful resources!
Questions? Concerns? Suggestions?
Career Services is excited to announce a great new online resource called JOBipedia. JOBipedia is an informational interviewing resource where students and recent graduates can ask career-related questions and receive answers directly from experienced recruiting professionals at America's top employers including IBM, American Express, AT&T, Gap, Accenture, General Mills and MetLife. Whether you have a specific question in mind or simply want to search the site's database of questions and answers, JOBipedia is a helpful way to complement the job market knowledge you are gaining from your in-person networking and hands-on learning experiences. Meet with a Career Coach today to learn more about how this resource can help you!