Upcoming Workshops & Events


Networking Skills
TODAY! Tuesday, February 12th, 2013

1:00pm - 2:00pm, Rowley G211
Monday, February 18th, 2013
12:00pm - 1:00pm
Reinsch Library Boardroom
Wednesday, February 20th, 2013

12:00pm - 3:30pm, Rowley G209

GMAT Overview Class
Monday, February 25th, 2013
12:00pm - 1:00pm
Ballston Conference Center
Sign up HERE
Busy schedule making it difficult to see us on Main Campus? Well, check it out:
NEW
Spring 2013
Ballston Hours!!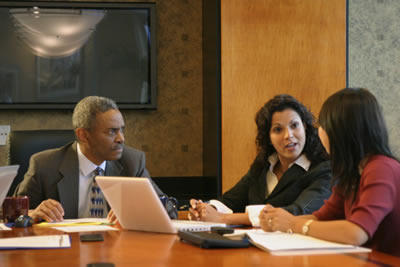 Monday, Tuesday, and Wednesday Evenings
Walk-in Hours

: 5:30pm - 7:00pm
Appointment Hours

**

: 7:00pm - 9:00pm


Located in the "Green Room", 1st Floor

j

**

To schedule an appointment at Ballston, call our office at 703-284-5960
How to Succeed in a
Job Market
Given the reality of our rapidly globalizing economy, it is no surprise that recent employer recruitment trends have identified "international awareness" and "multicultural competence" among the primary skills necessary for future career success. Propelled forth by the evolution of technology and ease of international travel, our highly interconnected world now demands a workforce of globally aware, multiculturally sensitive individuals who can adapt successfully in diverse settings.


What does having a GLOBALIZED perspective mean?
To ensure that you stay relevant and truly THRIVE in an internationally competitive job market, here are some steps you can take NOW to increase your future EMPLOYABILITY:

Join an international or cross-cultural student organization on campus.
Interact with and build relationships with students from other countries in residence halls, International Student Services office (ISS), study groups, etc.
Learn a new language or find meaningful ways to use and strengthen languages known or studied.
Volunteer or intern at culturally-based organizations or in elementary, middle/high school ESL programs.
Create an internship at an international non-profit organization or speak with the Global Education Office and Career Services about doing an internship abroad.
Choose elective courses that will increase global competency and awareness, like one of the Global Classroom courses that travels abroad during Spring Break
Build international themes and interests into class assignments.
Attend cultural events on campus and in the greater DC Area.
Read a foreign newspaper; watch foreign news such as BBC.
Study abroad for a summer, semester or year.
Consider a long-term international service opportunity after your senior year.
Want to talk more about taking the next step?
Meet with a Career Coach TODAY!
CHECK OUT OUR INTERNSHIP BLOG
!!
Have an internship experience you want to share? Let our career ambassadors know by emailing career.ambassadors@marymount.edu. Who knows, you may be our next feature!

External Career Development Events


Future Doctors - Check this out!!
VCU's Health Sciences and Health Careers Pipeline is excited to announce a comprehensive six week, interdisciplinary summer program: The Summer Academic Enrichment Program (SAEP) is available for upper-level undergraduate, post-baccalaureate, and recently graduated students interested in attending a health professions school at VCU! Application submissions are open NOW through February 15th, 2013.
Come speak with hiring managers and recruiters seeking qualified candidates at
Women in Technology (WIT)'s Annual Job Fair!
Click below to check out the 50+ participating companies and available job openings and register online for FREE.
Men and women are both encouraged to attend!
Attention Students with Disabilities!!
CareerEco Virtual Career Fairs and Bender Consulting Services (a firm that aligns individuals living with disabilities with professional career opportunities in the public and private sectors) have partnered to host a virtual career fair specifically targeted to help students and alumni with disabilities of any 2-year or 4-year institution in the nation find full-time, internship, and/or co-op jobs.
To sign up for the event in advance, visit the registration site
Wednesday, February 27th, 2013 - ALL DAY
Interested in working for the FEDERAL GOVERNMENT?

GovLoop is hosting a FREE Virtual Career Fair on February 28th for students of ALL backgrounds. Participants will be able to interact with agency representatives and learn more about participating organizations, cut through the cluster of resumes by submitting yours directly to agencies who are actively seeking to fill vacancies, and hear best practice strategies and lessons learned from experts that have succeeded in government.
Click here for more information and to register for the event!
Thursday, February 28th, 2013, 11:00am - 3:30pm
Attention Graduate Students!!
George Mason's School of Public Policy is inviting students to register as attendees or submit research papers for their second annual Graduate Student Research Conference. Graduate students are invited to submit proposals using knowledge and perspectives of the humanities and theoretical or applied methods to further domestic or international public policy discourse.
CALLING all Entrepreneurs!!!
The George Washington Office of Entrepreneurship invites you to their 2013 Start-Up Career Expo Fair on Wednesday, March 6th, 2013 from 1:00pm-4:00pm at the Marvin Center on the Foggy Bottom GW Campus.
The event is FREE, so sign up here today to save your place!
Calling all BUSINESS students!!
The University of Maryland will be hosting their 5th Annual Social Enterprise Symposium on Friday, March 1st, 2013 from 10am -7pm at
The purpose of the Symposium is to
explore the role of business in creating economic prosperity and lasting social and environmental change. From sustainability to social entrepreneurship, the event will help connect students with thought leaders who are using the tools of business to change the world.
Saturday, March 9th, 2013, 9:00am - 11:00am
Career Services is excited to announce a great new online resource called JOBipedia. JOBipedia is an informational interviewing resource where students and recent graduates can ask career-related questions and receive answers directly from experienced recruiting professionals at America's top employers including IBM, American Express, AT&T, Gap, Accenture, General Mills and MetLife. Whether you have a specific question in mind or simply want to search the site's database of questions and answers, JOBipedia is a helpful way to complement the job market knowledge you are gaining from your in-person networking and hands-on learning experiences. Meet with a Career Coach today to learn more about how this resource can help you!
Keep it Professional

Your Bi-Weekly Tip to Making a
Positive Impression

We get it - writing a cover letter is not your first choice of fun things to do with your free time, especially writing more than one. That said, cover letter writing is not something you want to cut corners on! If you've been sending out the exact same letter to each employer, simply changing the company name and position every time, STOP! Not only can recruiters immediately distinguish these impersonal letters from a mile away, but you are also missing out on the opportunity to distinguish yourself by sharing what you know about them - an important move that significantly increases your chances of rising to the top of that "interview" pile. By taking the time to research each company you are applying to, using helpful resources like
LinkedIn
,
Glassdoor
and
Career Bliss
to find out more about employers, and incorporating more detail into each of your cover letters, you will not only find much greater success in the job search, but you will also gain more respect from future employers.
Career
Thomas Friedman discusses Hyperconnectivity and its impact on the Job Market
1005 Rowley Hall

Main Campus

Connector Career Byte
Looking to boost your resume with globally relevant, in-demand skills for FREE?
Coursera is a social entrepreneurship company that partners with the top universities in the world to offer courses online for anyone to take, all for FREE. Courses fall along a huge spectrum of topics and can be taken at whatever pace your schedule allows. With the help of technology, Coursera strives to empower people with education that will improve their lives, the lives of their families, and the communities they live in.
and meet with a Career Coach to discuss which courses could provide a relevant supplement to your current academic pursuits and help you stand out in the job search!
Considering Graduate or Professional School??
CLICK ON THE TEST BELOW TO SIGN UP FOR A

FREE

OVERVIEW CLASSES!
At these workshops students will:
Learn about the format and different sections of the test

Get to practice with REAL test questions from each test section

Receive helpful study materials and guides from Kaplan Test Prep

Gain insight on how to best study and prepare

Develop a clear sense of when and how to begin preparing for the application process
Questions? Concerns? Suggestions?