Upcoming Workshops & Events


Connecting the Dots: Careers in Entrepreneurship
TODAY, Tuesday, January 29th, 2013
6:30pm - 7:30pm, Ballston Conference Center
Business Casual Attire Suggested
RSVP recommended on Jobs4Saints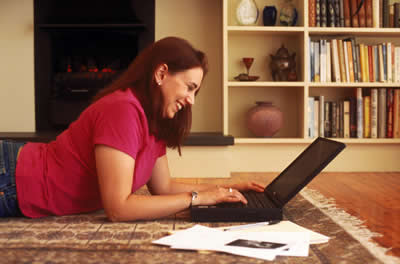 Job & Internship Search Skills
Thursday, February 7th, 2013
1:00pm - 2:00pm, Gailhac 2001
Busy schedule making it difficult to see us on Main Campus? Well, check it out:
NEW
Spring 2013
Ballston Hours!!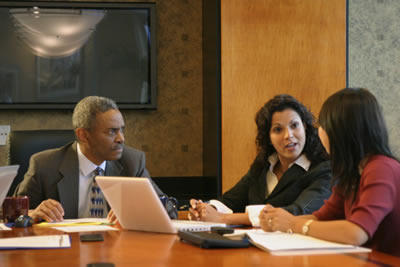 Monday, Tuesday, and Wednesday Evenings
Walk-in Hours

: 5:30pm - 7:00pm
Appointment Hours

**

: 7:00pm - 9:00pm


Located in the "Green Room", 1st Floor

j

**

To schedule an appointment at Ballston, call our office at 703-284-5960
How to
strengthen
the
Career Value
While your coursework at Marymount will undoubtedly provide you with a strong foundation of knowledge and skills from which to build a successful career, recent studies indicate that
today's employers are looking for candidates who have gone the extra mile to make the most of the opportunities available to them at their university.
Thus, in order to stand out amongst the sea of graduates you will be competing with for jobs once you graduate, it is important to be aware of all the additional ways you can supplement your degree work and truly capitalize upon your time here at Marymount:
Study Abroad: MU's Global Education Office can connect you with a wide variety of study abroad opportunities that range in length from one week to one
year and that complement your field of study. The international perspective, self-awareness, independence, and multi-cultural competence that such an experience can provide are some of the top transferable skills employers are looking for. Worried about the cost? A wealth of scholarship opportunities are available to make these opportunities happen - you just have to ask!
Learn a Second Language: Given the rapid pace of globalization, it is no surprise that being fluent in another language is a top draw for employers, especially if that language is in high demand. Marymount offers elective foreign language courses in Spanish, French, and German.
Gain Research Experience:
Demonstrate your curiosity, creativity and capacity for independent inquiry by partnering with a faculty member to conduct a research study in your field of interest. Not only can you get credit and funding for such an undertaking through
Marymount's Discover Program
, but, by selecting to study a topic in your field of interest, you can add this to your resume as relevant experience.
Declare a Minor:
Depending on your career goals, there are a wide variety of relevant minors you can declare to supplement your major coursework in a way that demonstrates your knowledge of important industry skills to future employers. Taking only 18 credits to complete, a minor is a strategic way to develop additional job marketability and show personal purpose in your academic pursuits.
Choose Electives Wisely: With the guidance of a Career Coach, do a little research into your career field of interest using the O*NET Online Database to see what specific skills, abilities, knowledge areas, and technological proficiencies are going to be expected of you. Then take a look at Marymount's course catalog. Whether it's web design, cellular biology, textiles or real estate law, when used wisely Marymount's diverse course offerings might be able to boost your industry marketability.
Check out our
NEW INTERNSHIP BLOG
!!

Have an internship experience you want to share? Let our career ambassadors know by emailing career.ambassadors@marymount.edu. Who knows, you may be our next feature!

External Career Development Events


Interested in International Affairs?
Then you should attend the Women's Foreign Policy Group MENTORING FAIR!
This program provides an opportunity to speak informally with senior-level international affairs experts about the skills required to break into the global job market and hear valuable advice and guidance regarding career planning and internships. The program is open to undergraduate and graduate students as well as young professionals. Sectors include international development, NGOs, human rights, international law, international health, international business, diplomatic service, the UN, and communications.
Space is limited and advance registration is REQUIRED.
Wednesday, February 6th, 6-9 p.m., George Washington University
Looking to start a career in the Environmental Sector?

The local environmental non-profit Bethesda Green is hosting it's fourth annual Fields of Green Internship Fair on Saturday, February 9, 2013. This event is designed to connect area college and grad students with a wide range of job and internship opportunities in the environmental sector including

field-based work, engineering, science, technology, advocacy, policy, and education.
The event will take place from 10:00am-2:00pm at the Bethesda Green office - 4825 Cordell Avenue (2nd floor above the Capital One Bank, suite 200), Bethesda, MD.
Attention Students with Disabilities!!
CareerEco Virtual Career Fairs and Bender Consulting Services (a firm that aligns individuals living with disabilities with professional career opportunities in the public and private sectors) have partnered to host a virtual career fair specifically targeted to help students and alumni with disabilities of any 2-year or 4-year institution in the nation find full-time, internship, and/or co-op jobs.
To sign up for the event in advance, visit the registration site
Wednesday, February 27th, 2013 - ALL DAY
Attention STUDENT TEACHERS!!
The Catholic Diocese of Arlington will be holding a Teacher Job Fair this spring where representatives from K-12 schools in Arlington, Fairfax, Fredericksburg, Loudon, Prince William, and Culpeper counties
will be recruiting new teachers for jobs at every level.
To learn more about the event, visit their website
Saturday, March 9th, 2013, 9:00am - 11:00am
Attention Pre-Med Students!!
VCU's Health Sciences and Health Careers Pipeline is excited to announce a comprehensive six week, interdisciplinary summer program: The Summer Academic Enrichment Program (SAEP) is available for upper-level undergraduate, post-baccalaureate, and recently graduated students interested in attending a health professions school at VCU!
Application submissions are open NOW through February 15th, 20

1
3.
Interested in working for the FEDERAL GOVERNMENT?

GovLoop is hosting a FREE Virtual Career Fair on February 28th for students of ALL backgrounds. Participants will be able to interact with agency representatives and learn more about participating organizations, cut through the cluster of resumes by submitting yours directly to agencies who are actively seeking to fill vacancies, and hear best practice strategies and lessons learned from experts that have succeeded in government.
Click here for more information and to register for the event!
Thursday, February 28th, 2013, 11:00am - 3:30pm
Attention Graduate Students!!
George Mason's School of Public Policy is inviting students to register as attendees or submit research papers for their second annual Graduate Student Research Conference. Graduate students are invited to submit proposals using knowledge and perspectives of the humanities and theoretical or applied methods to further domestic or international public policy discourse.
Click here for proposal submission directions and more information. Deadline for proposals is Friday, March 1st, 2013
Keep it Professional

Your Bi-Weekly Tip to Making a
Positive Impression

Whether you are waiting in line at the grocery store, riding the metro, or chatting with people at a party, you never know when a great new networking connection can be made. Rather than part ways with your new contact hoping to run into each other again, ensure the development of a professional relationship by having a business card ready to pass along and by asking for their information in return. Personal business cards are cheap and easy to design online through sites like
Vistaprint
and it is absolutely NOT required to have a job or title included. Come meet with a Career Coach to talk about some creative ways you can make your business card stand out so that you can start impressing new connections ASAP!
Career
7 Principles for Building a Strong and Health Career
Jobs4Saints
1005 Rowley Hall

Main Campus

Connector Career Byte
Looking to boost your resume with in-demand skills for FREE? Coursera is a social entrepreneurship company that partners with the top universities in the world to offer courses online for anyone to take, all for FREE. Courses fall along a huge spectrum of topics and can be taken at whatever pace your schedule allows. With the help of technology, Coursera strives to empower people with education that will improve their lives, the lives of their families, and the communities they live in.
and meet with a Career Coach to discuss which courses could provide a relevant supplement to your current academic pursuits and help you stand out in the job search!
Career Services is excited to announce a great new online resource called JOBipedia. JOBipedia is an informational interviewing resource where students and recent graduates can ask career-related questions and receive answers directly from experienced recruiting professionals at America's top employers including IBM, American Express, AT&T, Gap, Accenture, General Mills and MetLife. Whether you have a specific question in mind or simply want to search the site's database of questions and answers, JOBipedia is a helpful way to complement the job market knowledge you are gaining from your in-person networking and hands-on learning experiences. Meet with a Career Coach today to learn more about how this resource can help you!
Are you considering a career in the industries of Science, Technology, Engineering, or Math ?

Then you should know about the
Commonwealth STEM Industry Internship Program (CSIIP)!!
CSIIP is a free online application system for undergraduate STEM majors that provides access to paid summer internships at top companies throughout Virginia. Check out their website for more information!
http://csiip.spacegrant.org/
Questions? Concerns? Suggestions?