Upcoming Workshops & Events


Tuesday, January 22nd, 2013
1:00 - 2:00pm, Rowley G211
Busy schedule making it difficult to see us on Main Campus? Well, check it out:
NEW
Spring 2013
Ballston Hours!!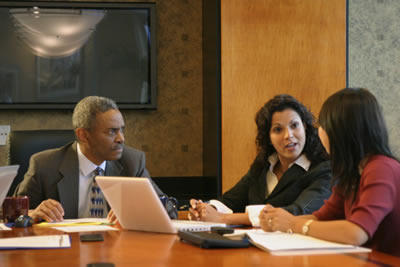 Monday, Tuesday, and Wednesday Evenings
Walk-in Hours

: 5:30pm - 7:00pm
Appointment Hours

**

: 7:00pm - 9:00pm



**

To schedule an appointment at Ballston, call our office at 703-284-5960
Both walk-in and scheduled appointments will be offered in the "Green Room" (room adjacent to the Truland Auditorium on the First Floor of the Ballston Center)

See you there!!

Why is Time Management Critical to Career Success?
1. Your time is a limited resource
Regardless of where you are in your academic career, your graduation from Marymount will continue to approach whether you choose to prepare for it or not. Don't be caught scrambling for lost time! Be proactive and make the most of your time at Marymount by following this
four year career development plan
(graduate students:
four stage career development plan
) and come see us ASAP to talk about how you can get on track today!

2. Big goals are achieved by small steps
In order to be a competitive candidate in your field when you graduate, during your time at Marymount you need to gain hands-on field experience, develop strong professional documents, cultivate effective interviewing skills, and compose a workable job search strategy. Each of these individual things take a significant time to carry out and prepare for! Let us help you make a step by step plan that works with your schedule.
3. Being efficient with your time = competitive edge
One of the single most important qualities employers look for in new hires is the ability to manage their work time effectively. Employers want individuals who can provide quality work in a time efficient manner without a lot of micro-managing. Learning how to manage your time effectively while you are at Marymount is thus not only critical to your academic success, but also to your

ability to stand up against the competition when searching for internships and jobs throughout your life.


4. Prioritization skills are essential to moving your career and your life forward
Being recognized as an efficient worker is the first step to garnering the respect and trust required for handling more challenging projects at work. When you can do more than what is asked of you in a time efficient manner, you are demonstrating your potential for success at higher levels of responsibility. More importantly, when given increased responsibility in the work place, your capacity

to take on new tasks with minimal stress will reinforce the reality of your true potential in the eyes of your supervisors and give you greater confidence, both as an employee and as an individual.
Check out our
NEW INTERNSHIP BLOG
!!

Have an internship experience you want to share? Let our career ambassadors know by emailing career.ambassadors@marymount.edu. Who knows, you may be our next feature!

External Career Development Events


Interested in International Affairs?
Then you should attend the Women's Foreign Policy Group MENTORING FAIR!
This program provides an opportunity to speak informally with senior-level international affairs experts about the skills required to break into the global job market and hear valuable advice and guidance regarding career planning and internships. The program is open to undergraduate and graduate students, as well as young professionals. Sectors include international development, NGOs, human rights, international law, international health, international business, diplomatic service, the UN, and communications.
Space is limited and advance registration is REQUIRED.
Wednesday, February 6th, 6-9 p.m., George Washington University
Attention ALL Students!!
Coast-to-Coast Career Fairs is hosting a FREE career fair in Baltimore, MD with hiring representatives from a wide variety of industries including accounting, public relations, finance, hospitality. restaurant and food services, sales, and real estate.
To register and find more information click here
Wednesday, January 23rd, 2013, 11:00am - 2:00pm
Attention FEMALE Science, Technology, and Math Majors!!
The Mickey Leland Energy Fellowship (MLEF), sponsored by the U.S. Department of Energy's Office of Fossil Energy, is a 10-week summer internship program that provides opportunities to minority and female students who are pursuing degrees in science, technology (IT), engineering, or mathematics (STEM majors).
Applications are accepted through January 18th, 2013, and the internship runs June 3, 2013, through August 9, 2013.
Attention Pre-Med Students!!
VCU's Health Sciences and Health Careers Pipeline is excited to announce a comprehensive six week, interdisciplinary summer program: The Summer Academic Enrichment Program (SAEP) is available for upper-level undergraduate, post-baccalaureate, and recently graduated students interested in attending a health professions school at VCU!
Application submissions are open NOW through February 15th, 20

1
3.
Interested in working for the FEDERAL GOVERNMENT?

GovLoop is hosting a FREE Virtual Career Fair on February 28th for students of ALL backgrounds. Participants will be able to interact with agency representatives and learn more about participating organizations, cut through the cluster of resumes by submitting yours directly to agencies who are actively seeking to fill vacancies, and hear best practice strategies and lessons learned from experts that have succeed in government.
Click here for more information and to register for the event!
Thursday, February 28th, 2013, 11:00am - 3:30pm
Attention Graduate Students!!
George Mason's School of Public Policy is inviting students to register as attendees or submit research papers for their second annual Graduate Student Research Conference. Graduate students are invited to submit proposals using knowledge and perspectives of the humanities and theoretical or applied methods to further domestic or international public policy discourse.
Click here for proposal submission directions and more information.Deadline for proposals is Friday, March 1st, 2013
Are you considering a career in the industries of Science, Technology, Engineering, or Math ?

Then you should know about the Commonwealth STEM Industry Internship Program (CSIIP)!!
CSIIP is a free online application system for undergraduate STEM majors that provides access to paid summer internships at top companies throughout Virginia. Check out their website for more information!
http://csiip.spacegrant.org/
Keep it Professional

Your Bi-Weekly Tip to Making a
Positive Impression

The start of a new year is a great time to reflect on where we are in our lives and what we want to accomplish in the upcoming months.
What is on your 2013 to-do list? More importantly, what is on your 2013 "Career" to-do list?
Today's top employers are seeking self-aware individuals who have taken the time to research and organize their career plan. The Center for Career Services is here to help you get organized early so that you can make well-informed, meaningful choices when opportunities present themselves! So, start the new year off right by taking a few minutes to reflect on what YOU want to accomplish for yourself "career-wise" this semester. Then come meet with a Career Coach to gather helpful resources and advice on how you can best - and most efficiently - meet these goals.

Career
The
#1
Time Management Mistake
Job Seekers Make
1005 Rowley Hall

Main Campus

Job Choices
is a publication put out by the National Association of Colleges & Employers that features job-search advice, interview tips, sample cover letters and resumes,
links to employers interested in hiring new college grads, and more

!
Click on the image above for more info.
Questions? Concerns? Suggestions?
Career Services is excited to announce a great new online resource called JOBipedia. JOBipedia is an informational interviewing resource where students and recent graduates can ask career-related questions and receive answers directly from experienced recruiting professionals at America's top employers including IBM, American Express, AT&T, Gap, Accenture, General Mills and MetLife. Whether you have a specific question in mind or simply want to search the site's database of questions and answers, JOBipedia is a helpful way to complement the job market knowledge you are gaining from your in-person networking and hands-on learning experiences. Meet with a Career Coach today to learn more about how this resource can help you!