Thank you for your honest feedback this semester, students!
We have revamped our workshop and event calendar for Spring 2013 to better meet your needs and schedules.
Mark your calendars for these recurring workshops and check our website for a full list of Spring 2013 workshop and event descriptions.
Resume & Cover Letter Writing
January 22, 2013; 1:00 pm - 2:00 pm ; Rowley G211
February 28, 2013; 1:00 pm - 2:00 pm; Gailhac 2001
April 9, 2013; 1:00 pm - 2:00 pm; Rowley G211
The Professional Interview
January 28, 2013; 12:00 pm - 1:00 pm; Reinsch Library Board Room
March 12, 2013; 1:00 pm - 2:00 pm; Rowley G211
April 15, 2013; 12:00 pm - 1:00 pm; Reinsch Library Board Room
Job & Internship Search Strategies
February 7, 2013; 1:00 pm - 2:00 pm; Gailhac 2001
March 25, 2013; 12:00 pm - 1:00 pm; Reinsch Library Board Room
April 25; 2013; 1:00 - 2:00 pm; Gailhac 2001
Professionalism
February 18, 2013; 12:00 pm - 1:00 pm; Reinsch Library Board Room
April 30, 2013; 1:00 pm - 2:00 pm; Rowley G211
How to Make the Most of Winter Break


So you're two exams away from laying in your pajamas with a big bag of gummy bears and watching re-runs of Law & Order all day, every day. Hey, we know you're excited!!
While it's totally necessary to indulge in some rest and relaxation during winter break, why not use some of this extra time to get a head-start on preparing for your future career? There's no better feeling than crossing that stage at graduation knowing that you have feelers out there for potential jobs or at least the resources and preparation to get you closer to your dream job. Here are five tips to help you take action NOW:
1. Winter internships
Contact that company you've been eyeballing from afar before winter break begins and see if you can come in for a few weeks to help out and lend a hand. You've got nothing to lose, and if all goes well, that short-term volunteer internship could carry over for the spring semester and potentially land you a full-time job after graduation.
2. Tidy up your social media presence
While you're lounging around and updating your Facebook status about finally being able to do nothing, take the time to clean up your social media accounts. Permanently delete any photos that you would not want your grandma to see and erase any information that could shine a negative light on you when employers type your first and last name into Google.
3. Shadow a job
Say you have always wanted to know what it's like to be a luxury hotel manager or a human rights lobbyist, but you are majoring in something polar opposite from that job you often think about "maybe" doing. Call up local professionals and ask
to spend a day or two shadowing them so that you can gain a glimpse into what that career entails before you make a drastic change or continue to throw darts at the idea if you still don't really know what you want to do.
4. Give your resume a makeover
Once you graduate from Marymount, your resume will become equally as important as your diploma. It will represent you and will be your first impression with employers. Spend some time organizing and executing the "who, what, where, why, when," of each job and internship you have had over the last few years and then, when you return to school, come meet with a Career Coach to talk through your changes.
5. Assemble a professional portfolio
Put together a portfolio of your work, copies of your resume and any other supplements that you believe will help you better educate potential employers about your dedication and your experience.
External Career Development Opportunities

Attention ALL Students!!
Fairfax Skills Source is hosting an Employer Panel at the Reston Community Center this Thursday, December 13th from 10:00am -11:30am. Hear directly from employers, learn about what they are really looking for and how to stand out in the current job market! The discussion panel will include representatives from Helios HR, INOVA Health System, Dimension Data, SHRM (Society fro Human Resource Management), and more.
Register for this event by calling 703-787-4974; TTY:711.
Still Looking for a Spring 2013 Internship??
The Millennium Challenge Corporation (MCC), an independent government agency similar to USAID, posted its Spring 2013 Internships on USAJOBS yesterday, Monday, December 10, 2012. The vacancies will be open for ONLY two weeks, closing on Friday, December 21, 2012 - so get your materials ready!! To apply, log on to USAJOBS.gov and search these departments within MCC: Department of Administration and Finance; Department of Compact Operations; Department of Policy and Evaluation; Department of Congressional and Public Affairs; Department of Investment and Risk Management
Interested in Philanthropy and Social Innovation??
The Aspen Institute in Washington, DC offers the William Randolph Hearst Endowed Fellowship three times annually. The fellowship, which is based on academic excellence and need, is open to both undergraduate and graduate students of color. Through this fellowship, PSI seeks to introduce a diverse group of students to issues and challenges affecting philanthropy, social enterprise, nonprofit organizations, and other actors in the social sector. Recipients may arrange with their colleges or universities to receive academic credit for this experience.
Attention FEMALE Science, Technology, and Math Majors!!
The Mickey Leland Energy Fellowship (MLEF), sponsored by the U.S. Department of Energy's Office of Fossil Energy, is a 10-week summer internship program that provides opportunities to minority and female students who are pursuing degrees in science, technology (IT), engineering, or mathematics (STEM majors).
Applications are accepted today through January 18th, 2013, and the internship runs June 3, 2013, through August 9, 2013.
Attention Pre-Med Students!!
VCU's Health Sciences and Health Careers Pipeline is excited to announce a comprehensive six week, interdisciplinary summer program: The Summer Academic Enrichment Program (SAEP) is available for upper-level undergraduate, post-baccalaureate, and recently graduated students interested in attending a health professions school at VCU!
Application submissions are open NOW through February 15th, 20

1
3.
Career Services is excited to announce a great new online resource called JOBipedia. JOBipedia is an informational interviewing resource where students and recent graduates can ask career-related questions and receive answers directly from experienced recruiting professionals at America's top employers including IBM, American Express, AT&T, Gap, Accenture, General Mills and MetLife. Whether you have a specific question in mind or simply want to search the site's database of questions and answers, JOBipedia is a helpful way to complement the job market knowledge you are gaining from your in-person networking and hands-on learning experiences. Meet with a Career Coach today to learn more about how this resource can help you!
ATTENTION ALL SPRING 2013 INTERNSHIP SEEKERS!!
The window for securing an
internship for next semester is rapidly approaching!
Come
by our office ASAP to speak with a Career Coach about helpful resources so that you can connect with a meaningful opportunity TODAY.

We are open through December 21st and will be back in the office January 2nd.
Keep it Professional

Your Bi-Weekly Tip to Making a
Positive Impression

With winter break just around the corner, many of you will be returning home to attend holiday parties and events with family and friends. As you meet new people (and reconnect with old buds) don't forget to let people know what you have been doing "career-wise" this semester! When more people know what you have been up to and how your career interests have been developing, then the better they can advocate for you if an opportunity crosses their path.
You never know you who might meet (and who they might be able to connect you with!), so don't miss out on all the great networking opportunities this jolly time of the year has to offer!
Ballston
Walk-in Hours
have ended for Fall 2012
Look out for information about our new, extended schedule starting January 2013!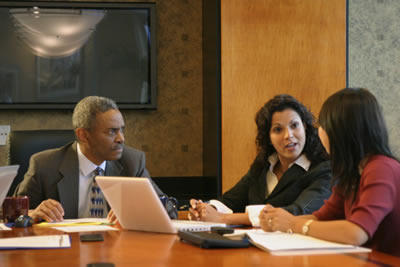 1005 Rowley Hall

Main Campus

Job Choices
is a publication put out by the National Association of Colleges & Employers that features job-search advice, interview tips, sample cover letters and resumes,
links to employers interested in hiring new college grads, and more

!
Click on the image above for more info.
Are you considering a career in the industries of Science, Technology, Engineering, or Math ?
Then you should know about the Commonwealth STEM Industry Internship Program (CSIIP)!!
CSIIP is a free online application system for undergraduate STEM majors that provides access to paid summer internships at top companies throughout Virginia. Check out their website for more information!
http://csiip.spacegrant.org/
Questions? Concerns? Suggestions?