Upcoming Workshops & Events


Applying to Graduate School

Thursday, November 29th, 2012
5:00-6:00pm, Gailhac G103
Mock Interview Day
Friday, November 30th, 2012
10:00 am - 4:30pm
Career Services, Rowley Suite 1005

The concept of "wellness" refers to living a well-balanced, healthy and fulfilling existence and is composed of several dimensions, one of the most important of which is career wellness. The career dimension of wellness involves preparing for and seeking out occupations from which one will gain personal satisfaction and find life enrichment. In other words, being "well" in your career means finding occupations that allow you to contribute your unique gifts, skills and talents to work that is personally meaningful and rewarding. You'll know you're on the correct path for career wellness when your work and hobbies become exciting.
To successfully achieve and maintain career wellness over your lifetime, it is critical that you regularly reflect on your personal interests, skills, and values - after all, it makes sense that choosing a career that is consistent with who we are as individuals will be infinitely more satisfying than selecting one that is unrewarding, right?
It is also equally important to actively seek out opportunities that engage your interests and strengthen your skills and knowledge. Whether it be through volunteering, attending a conference or taking a class, participating in regular professional development is not only essential to your personal career satisfaction, but it is also essential to maintaining personal relevance and value in your chosen field.
Take the next step towards YOUR career wellness
College is an especially important chapter in your life to recognize and develop effective career wellness habits, so take advantage of the resources available to you and meet with a Career Coach to learn how you can start the path towards career wellness TODAY!
Create or update your resume to make sure you are presenting your skills and experience in the most powerful way possible to employers in your industry
Take a career assessment, like the Myers-Briggs or Strong Interest Inventory, to see how your personality, interests, and skills compare to current professionals in your field
Learn about professional organizations you can join and become aware of valuable networking opportunities in the DC area
Speak with your professors, mentors, and other professionals to learn about important trends and issues impacting your future industry
Gain valuable hands-on experience by engaging in several internships that expose you to various opportunities within your chosen career field
External Career Development Events


Attention ALL Students!!
Choice Career Fairs is holding a Washington, DC Career Fair next week at the Holiday Inn in Rosslyn (Key Bridge). Come meet with hiring managers from some of the best companies in the Greater Washington, DC area! Dress in business professional attire and bring several copies of your resume - Register online now for FREE!
Thursday, December 6th, 2012 from 10:30am - 2:00pm
Interested in Philanthropy and Social Innovation??
The Aspen Institute in Washington, DC offers the William Randolph Hearst Endowed Fellowship three times annually. The fellowship, which is based on academic excellence and need, is open to both undergraduate and graduate students of color. Through this fellowship, PSI seeks to introduce a diverse group of students to issues and challenges affecting philanthropy, social enterprise, nonprofit organizations, and other actors in the social sector. Recipients may arrange with their colleges or universities to receive academic credit for this experience.
Attention FEMALE Science, Technology, and Math Majors!!
The Mickey Leland Energy Fellowship (MLEF), sponsored by the U.S. Department of Energy's Office of Fossil Energy, is a 10-week summer internship program that provides opportunities to minority and female students who are pursuing degrees in science, technology (IT), engineering, or mathematics (STEM majors).
Applications are accepted today through January 18th, 2013, and the internship runs June 3, 2013, through August 9, 2013.
Attention Pre-Med Students!!
VCU's Health Sciences and Health Careers Pipeline is excited to announce a comprehensive six week, interdisciplinary summer program: The Summer Academic Enrichment Program (SAEP) is available for upper-level undergraduate, post-baccalaureate, and recently graduated students interested in attending a health professions school at VCU!
Application submissions are open NOW through February 15th, 20

1
3.
Attention VETERANS!

The MITRE Corporation is currently hiring veterans for two summer business internships in their McLean, VA office. Check out the descriptions of
internship #1
and
internship #2
and apply through their site!
Are you considering a career in the industries of Science, Technology, Engineering, or Math ?
Then you should know about the Commonwealth STEM Industry Internship Program (CSIIP)!!
CSIIP is a free online application system for undergraduate STEM majors that provides access to paid summer internships at top companies throughout Virginia. Check out their website for more information!
http://csiip.spacegrant.org/
Career Services is excited to announce a great new online resource called JOBipedia. JOBipedia is an informational interviewing resource where students and recent graduates can ask career-related questions and receive answers directly from experienced recruiting professionals at America's top employers including IBM, American Express, AT&T, Gap, Accenture, General Mills and MetLife. Whether you have a specific question in mind or simply want to search the site's database of questions and answers, JOBipedia is a helpful way to complement the job market knowledge you are gaining from your in-person networking and hands-on learning experiences. Meet with a Career Coach today to learn more about how this resource can help you!
ATTENTION ALL INTERNSHIP SEEKERS!!
Whether you are doing your professional, for-credit
Marymount internship this upcoming Spring or are simply looking for a pre-professional internship to gain experience next semester, NOW is the time to start searching!! Most companies and organizations begin their search for interns 3 months prior to when they would like to fill the position, so begin your research by meeting with a career coach TODAY!
Keep it Professional

Your Bi-Weekly Tip to Making a Positive Impression
Do you know what trends and topics professionals in your career field of interest are currently talking about? Staying up-to-date with the issues influencing your industry is not just critical to making informed and meaningful career-related decisions, it is the best way to demonstrate dedication and active engagement to future employers. Whether it is following leading professionals in your field on Facebook or Twitter, reading publications from relevant professional organizations, or regularly reading industry blogs, we will help you find fun and easy ways to stay current!

Busy schedule making it difficult to visit us on Main Campus? Then come to our
Ballston
Walk-in Hours
EVERY TUESDAY


(thru December 6th)
4:00-6:00pm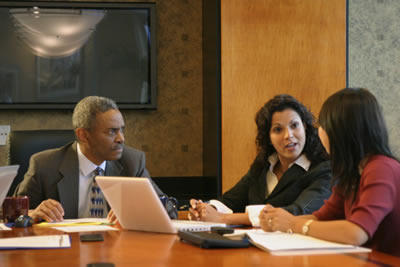 Located in the "Green Room" (room adjacent to the Truland Auditorium on the First Floor)
See you there!
1005 Rowley Hall

Main Campus

Job Choices
is a publication put out by the National Association of Colleges & Employers that features job-search advice, interview tips, sample cover letters and resumes,
links to employers interested in hiring new college grads, and more

!
Click on the image above for more info.
Questions? Concerns? Suggestions?