Upcoming Workshops & Events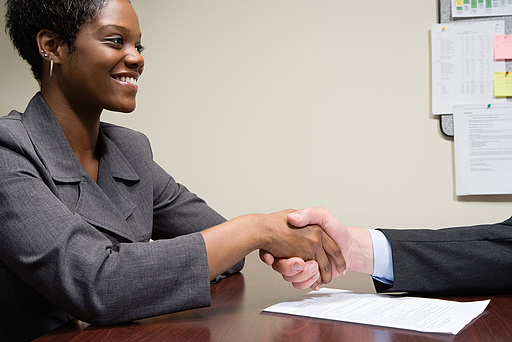 The Scoop on Social Media
h
In today's highly unpredictable job market, it is more critical than ever that we take the time to distinguish ourselves from the competition and that we do so early and often. Beyond the steps one should be taking to build a strong professional reputation in-person, developing and promoting a unique personal brand online is critical to career success in the Internet Age.
While the majority of college students are familiar with sites like Facebook and Twitter, few have recognized the value of these and other social networking sites as personal marketing platforms nor have they realized the importance of monitoring their social media presence on a regular basis. If your dream employer researched you online, would you rather they find an up-to-date, well-developed, and cohesive image of who you are and what skills you have to offer, or an out-dated, locked profile, some inappropriate pictures, and profane comments? Employers want to see college students who are actively engaged in the development of their careers, aware of the reach of their social media profiles, and innovative and consistent in the way they present themselves to others. The earlier you start promoting such an image, the more you will stand out in the crowd.
Meet with a Career Coach TODAY to talk about a plan for managing your personal brand through social media!
ATTENTION ALL INTERNSHIP SEEKERS!!
Whether you are doing your professional, for-credit
Marymount internship this upcoming Spring or are simply looking for a pre-professional internship to gain experience next semester, NOW is the time to start searching!! Most companies and organizations begin their search for interns 3 months prior to when they would like to fill the position, so begin your research by meeting with a career coach TODAY!
How to Showcase Your Personal Brand

Once you've defined your personal brand, it's time to clearly communicate it online. Here is how social media can help:


Be authentic. If your personal brand includes a balance between your IT skills and your friendly personality, your profile can include both your technical credentials and the fact that you belong to several networking groups or organizations.
Create a distinctive profile page. Your headline or main page is your brand's tag line. It's the first - and possibly only - description of you that many people will see, so make it count.
Be consistent. Make sure your social media profiles, resume, and all other elements of your personal brand are consistent so as not to confuse people or send mixed messages about who you are and what you want in your career.
Increase your visibility. Include your social media URLs on business cards, your resume, other social media sites and anyplace else people are interacting with you online or offline. Build exposure by consistently updating your profile or status. Tell people what projects you're working on or what books/articles you're reading.
Regularly add to your knowledge. Showcase yourself by being well-read on topics you care about and following important companies in your field - people will think of you as a valuable resource if they see that you are professionally engaged.
Connector Career Byte
Most job seekers look for a position through a combination of networking and scouring
job
boards
, but many overlook a third, more proactive strategy that's often more effective:
pitching the company you want to work for
. Pitching, or telling a company why they should hire you, not only makes it easy for them to hire you, but it puts you ahead of
other
job
seekers, especially when the company didn't realize they need a worker with your skills until you showed them how it would help their bottom line. Regardless of the outcome, contacting your target company shows you have initiative, and that's a quality employers always look for.
External Career Development Events


Seeking all Future Entrepreneurs!!
Thursday, November 1st, 2012, 6:00pm-8:00pm


FREE Career Fair for ALL Marymount Students!!
Friday, November 9th, 2012, 1:00pm - 5:30pm
Considering Graduate School?
Syracuse University, which houses over 200 graduate degree programs, is holding a FREE Graduate Studies Expo in Washington DC for prospective students.
Saturday, November 10th, 2012, 12:00pm - 3:00pm


ATTENTION Female Students!!
Are you considering a career in the industries of Science, Technology, Engineering, or Math ?


Then you should know about the Commonwealth STEM Industry Internship Program (CSIIP)!!
CSIIP is a free online application system for undergraduate STEM majors that provides access to paid summer internships at top companies throughout Virginia. Check out their website for more information!
Keep it Professional

Your Bi-Weekly Tip to Making a Positive Impression
Applying for an internship or job that requires you to provide a list of references in addition to your resume and cover letter? Always, always, ALWAYS (!!!) call or email each person on your list to let them know whom they might be contacted by, what position you've applied for, and why you think you are a good fit for the job (including your resume in the correspondence is a great and easy way to do this). Considerate communications = better recommendations.

Career
Watch a short career video relevant to YOU at your stage. New videos every edition!
1005 Rowley Hall

Main Campus

Busy schedule making it difficult to visit us on Main Campus? Then come to our
Ballston
Walk-in Hours
EVERY TUESDAY
4:00-6:00pm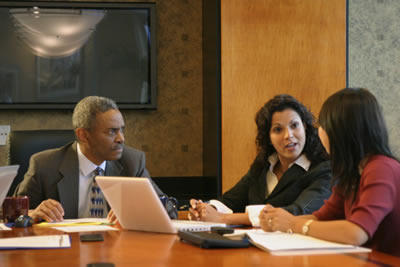 Located in the "Green Room" (room adjacent to the Truland Auditorium on the First Floor)
See you there!
Job Choices
is a publication put out by the National Association of Colleges & Employers that features job-search advice, interview tips, sample cover letters and resumes,
links to employers interested in hiring new college grads, and more

!
Click on the image above for more info.
Questions? Concerns? Suggestions?