Upcoming Workshops & Events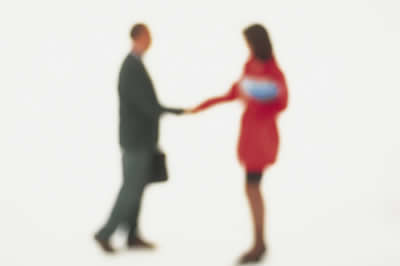 Networking
Thursday, October 18th, 2012
5:00pm-6:00pm, Gailhac G103
Job & Internship Search Strategies
Thursday, October 25th, 2012
5:00pm-6:00pm, Gailhac G103
Connecting the Dots: Careers in Nursing
Wednesday, October 24th, 2012
5:00pm-6:00pm, Reinsch Library Boardroom
Business Casual Attire Preferred


Transferable Skills
How to make the most of your greatest assets!
A transferable skill is a skill or ability acquired during virtually any activity in life (jobs, classes, projects, hobbies, sports, internships, volunteer work) that
you can apply and make use of in a number of different roles
or activities.
Taking the time to assess the transferable skills that you have naturally developed thus far in your life is an incredibly valuable experience as a current student, as this information can help you determine what type of majors, extracurricular activities, and even career paths you may best be suited for.
More importantly,
once you have identified the set of essential skills that you can take with you and apply anywhere you go, you can embark on a dedicated mission to cultivate these skills further and add to their inventory.
Once communicated effectively on your resume, these transferable skills will make you stand out as a highly competitive candidate come graduation, even if you lack the specialized skills of a seasoned professional in your field of interest.
What Type of Transferable Skills do

YOU

Already Possess?

ability to facilitate discussions; ability to cultivate and maintain relationships; persuasion; teaching/training; public speaking; negotiation; flexiblity/adaptability; multicultural competence
Leadership Skills
Supervision; decision-making skills; evaluate/gauge progress; manage conflicts; project management; motivate/inspire others; organize people; goal and results oriented
Written/Verbal Skills
ability to write in various styles; ability to write in different language; tailor content to specific audiences; strong proofreading/editing skills; present research findings clearly
Creative Skills
come up with activities/ideas on the spot; plan, organize, or implement events; direct talent; create/produce a service; create/manipulate graphics and visuals; design, market, and sell
Organizational Skills
attention to detail; work well under stress; multi-task; analyze trends; prioritize tasks; summarize; plan & manage finances or projects; scheduling; maintaining records
Thinking Skills
thinking critically; investigative; assess available resources; develop ideas; synthesize information; interpret policies; quickly navigate new computer software; perform computations
ATTENTION ALL INTERNSHIP SEEKERS!!

Whether you are doing your professional, for-credit
Marymount internship this upcoming Spring or are simply looking for a pre-professional internship to gain experience next semester, NOW is the time to start searching!! Most companies and organizations begin their search for interns 3 months prior to when they would like to fill the position, so begin your research by meeting with a career coach TODAY!
Connector Career Byte
Translate your Marymount involvement into transferable skill statements:

Assist with the annual Special Olympics Basketball Tournament becomes
Demonstrate community-based awareness and commitment to supporting the diverse needs of different student populations by engaging in regular service-oriented eventsHelped with the production of Portfolio in Motion 2012
becomes

Developed a team-oriented approach as well as an exceptional ability to multitask in a high-stress environment while contributing to a major on-campus fashion event
External Career Development Events


FREE Career Fair for ALL Marymount Students!!
University of Virginia Diversity Career Day
Diversity Career Day is open to ALL students who have an interest in working for an organization that values diversity. Usually more than 1,000 students from 20 different colleges and universities throughout Virginia and Washington DC attend.
Wednesday, October 24th, 2012, 10:00am-3:00pm
ATTENTION Hispanic and Bilingual Job Seekers!
Thursday, November 1st, 2012, 6:00pm-8:00pm
Keep it Professional

Your Bi-Weekly Tip to Making a Positive Impression
Despite the fact that text messaging has become a more common form of communication, practicing
proper email etiquette
is still critical to maintaining a strong professional image. Proofread each email you write before you send it, making sure to include a formal greeting and appropriate subject title. Always use full sentences, correct spelling, grammar, spacing and punctuation, and AVOID abbreviations and emoticons!
Career
Watch a short career video relevant to YOU at your stage. New videos every edition!
1005 Rowley Hall

Main Campus

Busy schedule making it difficult to visit us on Main Campus? Then come to our
Ballston
Walk-in Hours
EVERY TUESDAY
4:00-6:00pm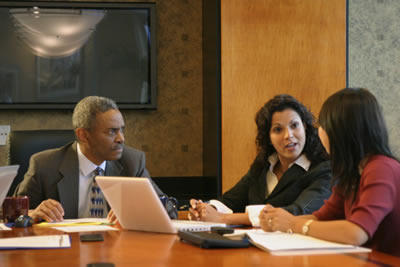 Located in the "Green Room" (room adjacent to the Truland Auditorium on the First Floor)
See you there!
Questions? Concerns? Suggestions?