Upcoming Workshops & Events

TODAY
, September 18th, 2012
5:00-7:00pm in the Reinsch Library Boardroom (Across from the Reinsch Auditorium!)
Making College Work
Thursday, September 27th, 2012
5:00pm-6:00pm, Gailhac G103
Wednesday, October 3rd, 2012 6:00-8:00pm, Caruthers Room 1021
Business Casual Attire Required
Know how to
Dress for Success
when attending career events. You never know who you might meet!
Be a Marymount Maximizer
Being a "maximizer" involves educating yourself on how to make the most out of an experience and then actually DOING those things. Being a "Marymount Maximizer" involves recognizing all of the amazing personal and professional growth opportunities the MU experience has to offer and then taking advantage of as many of these opportunities as possible while you are here!
Marymount truly provides an ideal environment for students to explore, prepare, and connect with a meaningful career - knowledgeable professors everywhere; fun and engaging academic and community activities abound; service-learning and internship opportunities each semester... the list goes on! While educating yourself about such career development resources is key, purposefully making use of these resources and doing so consistently is the only way to fully experience their benefit.
Tips for Making the Most Out of Your Time at Marymount
Really get to know your professors
Find a mentor and be a mentor to others
Get involved with student groups and attend campus activities early and often
Volunteer in the community and explore DC
Take a wide variety of courses that interest you
Do an internship (or two, or three) outside of your required Marymount internship
Consider doing a study abroad program
Take advantage of the support offered by each student development office
Attend Career Services events each semester
Meet new people and try new things
Go to the Making College Work Workshop next Thursday, September 27th, for more maximizing tips!
Employer of the Day

An AFLAC Representative will be on campus to recruit for an HR internship and a Sales & Marketing internship next week:


Tuesday, September 25, 11:00 a.m. - 2:00 p.m.

Location: Gerard Hall outside the dining hall on Marymount's main campus

Thursday, September 27, 11:00 a.m. - 2:00 p.m.

Location: Ballston lobby
No need to register or RSVP, simply show up with your resume ready to speak about why you would be a good candidate for the internship!


External Career Development Events



Interested in learning more about graduate programs in sustainability?

Wednesday, September 19th, 6:45pm-8:30pm
A GREEN networking opportunity for the Eco-friendly!

September 29th-30th, 2012

Attention Finance Majors!
Tuesday, October 16th, 2012, 5:30pm-7:30pm


1005 Rowley Hall

Main Campus

Keep it Professional

Your Bi-Weekly Tip to Making a Positive Impression
The difference between a
mediocre
resume and an
awesome
resume has everything to do with how you describe your experiences. Don't just bullet point basic duties - describe the
transferable skills
you developed while doing them! This helps you appear
more relevant
and, thus,
more employable.
Career
Watch a short career video relevant to YOU at your stage. New videos every edition!
Busy schedule making it difficult to visit us on Main Campus? Then come to our
Ballston
Walk-in Hours
EVERY TUESDAY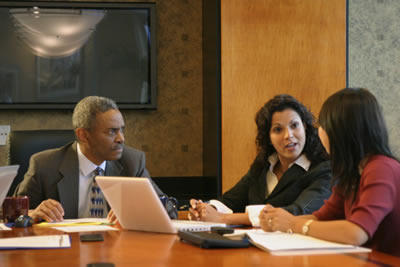 Located in the "Green Room" (room adjacent to the Truland Auditorium on the First Floor)
See you there!
Connector Career Byte

At Marymount, we are always looking for new ways to help our students succeed in an increasingly global and high-tech economy.
For instance, just this fall, Marymount launched four new undergraduate minors (French, Spanish, Sustainability, & Writing) and a new undergraduate certificate program (Computer Networking & Cybersecurity) to give students the right tools for success in today's workplace
.
Stay in the loop by regularly reading Marymount publications to make sure you don't miss out on these great opportunities!

Questions? Concerns? Suggestions?