Did You Know...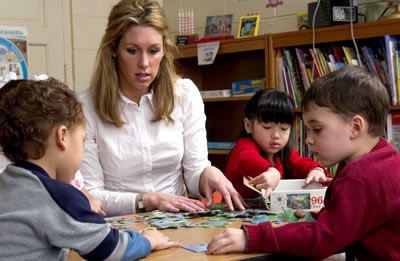 ... that 50% of Arizona students identify their parents as the number one influence on their academic performance?
That was the finding of a student survey from Expect More Arizona.
Parents and others can learn
more about the impact of high expectations and other grade-by-grade advice here. Useful materials also can be found in the Families Tool Box on the state Board of Education's Common Core
website here.
Eyes on the Prize
Congratulations to 11 Arizona students who nabbed awards at the renowned Intel International Science and Engineering Fair last week in Phoenix. This included $1,500 second place awards for Erik Samuel Epstein from Tucson High Magnet School for his work in animal sciences and Kelsey MacKenzie Barter from University High School in Tucson for her work in biochemistry.
Additional winners included two students from Chandler High School, two from Hamilton High School in Chandler, two from Basis Scottsdale, one from Brophy College Prep and two other Tucson students. Check out the full list of Grand Awards here and the list of Special Organization Awards here.
You still have time to upload photos and win $3,500 for your favorite school in the
"Picture This! Great Teaching" initiative developed by the Carnegie Corporation.
Teachers, students, parents and anyone interested in great teaching can upload photos of favorite instructors, classes and other learning activities. Be sure to choose Arizona STEM Network among the Carnegie partners.
Game CoLab, a collaborative workspace for game development in Phoenix, is hosting an intensive
four-hour workshop on June 1 to introduce the basics of game design and game making.
Using simple software (Stencyl) and the help of accomplished game developers, participants will
walk through the process of
making their very first game.
For more info and to register,
Greetings!

As we approach the end of the 2012-2013 school year, we are pleased to share with you some recent and ongoing success stories. As a statewide organization, we are committed to highlighting excellence and building partnerships both around the state and across the nation. We believe this is critical to advancing quality STEM education for Arizona's students.
Visitors to Experience Improved Design of STEM Immersion Guide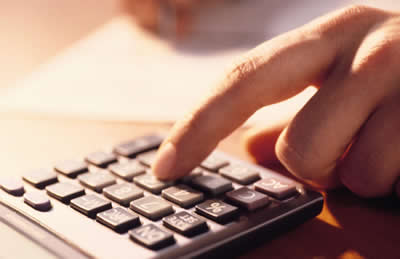 The STEM Immersion Guide, one of the Arizona STEM Network's most popular resources, has just gotten better.

To improve the experience of online users, Science Foundation Arizona has updated the Guide's interface, making it easier to navigate and more visually appealing.

The STEM Immersion Guide (previously known as the
STEM Immersion Matrix) was initially developed in collaboration with the Maricopa County Educational Services Agency and has been used by schools and districts nationally.
T
he original goals of the Guide were to communicate key design elements that support the development of project-based, interdisciplinary STEM instruction and to provide practical tools and information to assist teachers, administrators, schools and districts that want to improve student outcomes by integrating STEM. The Guide's new design will enable these valuable partners to access this information more quickly and easily. You can see it here.
Second Arizona SciTech Festival Experiences Substantial Growth
By nearly any measure, the recently concluded Arizona SciTech Festival can be
counted a success. The second annual event tallied 410 events (more than double the previous year), 240 venues, 450 collaborators and 55 sponsors (including the AZ STEM Network). The festival organizers are particularly encouraged by the way that many of the events have been embraced by Arizona cities, such as Tempe's Geek Week, Science City at the Tucson Festival of Books, Chandler's Science Spectacular, Glendale's Passport to Science, Scottsdale's Science Week and Gila County's STEMFest. "

What's most exciting is how many of the festival's high energy events have become annual traditions," notes Jeremy Babendure, the festival's executive director.
While planning is already underway for next year's festival, enthusiasts can find out about hundreds of year-round activities
here
.
Take Part in an Informal
STEM Education Survey
Please help us complete an analysis of the STEM education landscape in Arizona by participating in a brief survey. The results will help us define the current state of informal STEM education in Arizona and allow us to identify needs and coordinate efforts to fill gaps in informal STEM. Participants would include both providers and users of informal STEM opportunities outside of the regular school curriculum. The goal is to expand the availability of quality informal STEM opportunities through networking of providers and users, establishing design tools and an assessment process, and sharing the resulting analysis of the Arizona STEM environment.
ASU's Quanta Expands Its Mentorship Program Online
Last year 57 high school students from the Paradise Valley schools' Center for Research in Engineering, Science and Technology (CREST) collaborated in a pilot project with 30 undergraduate and graduate mentors on research projects involving sustainability and biotechnology. This fall that program, known as Quanta and shaped through Arizona State University's Office of Knowledge Enterprise Development, will be expanding online to provide a mentored research experience to an initial 250 high school students and about 50 university-level mentors. This will include a mix of student-driven projects and university research work that can benefit
from participation of motivated high school students.
The shift to fully online represents Quanta's goal of reaching a much larger number of students, notes Quanta's director, Kathryn Scheckel. To create a fruitful environment for mentoring and collaborative research, Quanta aims to leverage many of the community-building online tools currently available, such as online chatting, texting, voice and video. "We are hoping to set a standard for online mentorship," Scheckel says, noting that Quanta will be tracking such metrics as student retention, interaction between students, what they learn, how they are influenced and what impact their involvement may have on their college or career choices.
With an ambitious goal of growing quickly into a national program, Scheckel notes that Quanta will be accepting applications from students in Arizona, around the U.S. and abroad. "We are hoping this catches on like wildfire," Scheckel says. Find out more about the program or apply as a student researcher or mentor
here
.