Tangle to Tangle at Kripalu - May 20-22, 2016
We're getting close to this special time to relax into an opportunity to explore tangles and creativity in a beautiful retreat setting during springtime in New England.
After our last newsletter many people signed up and there are not a lot of seats remaining.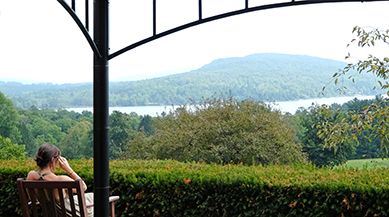 This class is taught by Rick and Maria along with Molly and Martha. It is for people with previous Zentangle experience or general knowledge of the Zentangle Method.
Allow each pen stroke to guide you toward the next on this Zentangle journey beyond the basics. Using the fundamental steps of the Zentangle Method, explore tangles you may already be familiar with, discover new ones, and take your creations to a new level of fluidity.
This class unveils simple tricks and tools that play with linking tangles to one another and includes:
Ways to start one tangle from the end of another,
Techniques to enjoy the process of Zentangle and its in-the-moment creativity, and
The making of beautiful, free-flowing, Zentangle art.
Designed for everyone already enjoying this meditative form of artistic expression, this program lets your Zentangle practice flourish and go even deeper, one tangle at a time.
See you there!