Welcome to CZTs of Seminar 20!
Please join us in welcoming the CZTs of Seminar 20!
They spontaneously arranged themselves in what looks like a beautiful pennant, shining in the sun. This class includes people from 13 countries!

Students in this class brought so many beautiful creations to share . . . in so many media . . . on so many surfaces . . . that we can show only a small sample from this and other areas: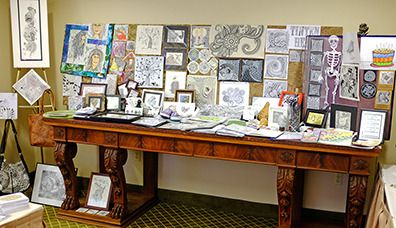 So prepare to be inundated with ideas and inspirations!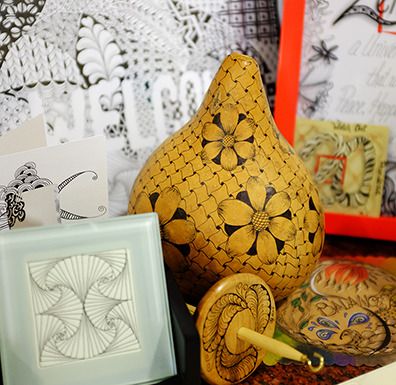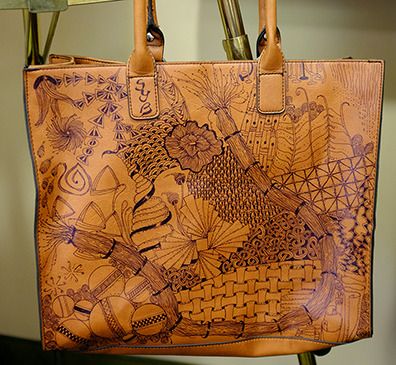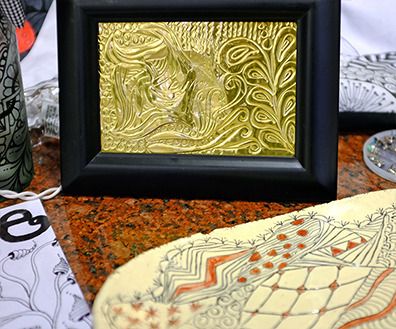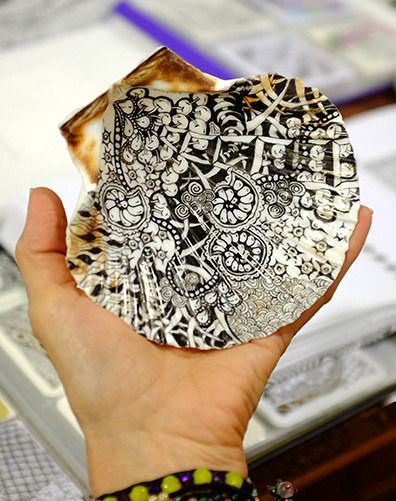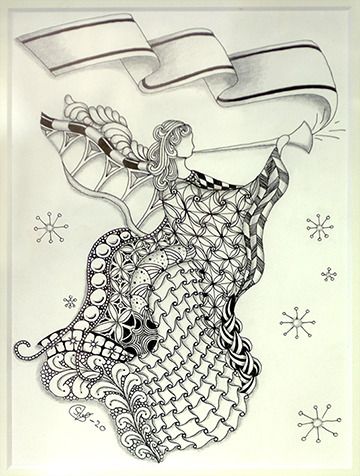 You can see all of these images and more in a larger format at this newsletter's companion blog post.
Thank you for enjoying with us this sample of the creativity shared at this seminar!
-----+-----
We will announce our 2016 CZT Seminar schedule in about a month.