Zentangle Sharings

Hey Rick & Maria.

Hope you are well. Just a note to let you know not only is Zentangle a wonderful art form, but your service is off the hook! I ordered my tiles on 29th & I received them today! That's incredible.

Thank you kindly & sincerely for sharing with the world your discovery of Zentangle. Being disabled, Zentangle truly does help fill my day and allows my mind to float to a happy, calming & serene space!!

Ive noticed since I started tangling I'm using less pain meds; & that's a great thing! Have a lovely evening & a delightful weekend.



Very much wanted to share with you my first Zendala tile. The paper is awe inspiring.
Have a good one.

X O


-----+-----

Ed was kind to think of us and sent Bijou this picture from Paris . . .
. . . and this one from Milan: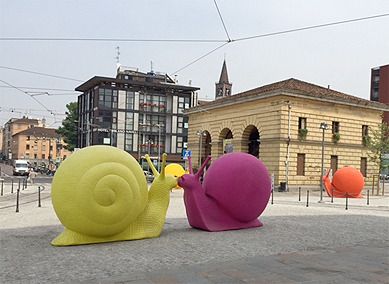 Bijou say, "Merci!"
-----+-----


Hi, Maria and Rick and family,
I was teaching a class in Art Journaling Backgrounds and had a station set up with spray inks and stencils and had some shiny coverstock mats set down to protect the table.
The mats caught overspray from the students spraying their art journal pages and they ended up so pretty I couldn't throw them out, so I thought I'd play around and tangle and draw on the oversprayed mat.
I was happy with how it turned out and thought I'd share with you. One of my summer goals is to develop a class in tangling and special effects.
I hope you all are well. I am going to be traveling to Switzerland this coming Fall and am hoping to teach at the Quilt Guild I used to belong to when I lived there some 20 odd years ago. I can even teach in Swiss-German.




Take care and thank you again for bringing Zentangle into the world and into my life.

Tess Imobersteg, CZT



-----+-----



I got my \"Zentangle kit\" last night when I got home from work-All I can say is \"WOW\" this is amazing. I watched the DVD today at work during lunch and all I can think about is the endless possibilities and how I want to share this with everyone I know!




I love all of the Zentangles I have seen on FLICKR and on other sites-amazing and no two alike. I love this! Thank you!



-----+-----




Another story to share. I was quite excited to walk into a first grade classroom right after lunch last Friday and see the entire class working on Zentangle tiles.

The kids were so excited to show me what they were doing, and the sense of calm one would expect was present in this classroom.

And so your message goes out further and further and younger and younger. I have also had several parents report that their children have set up Zentangle sessions for the family at home.

Zentangle is such a great mindfulness tool to use in the classroom! Thank you.

Andi Varon, CZT 15

-----+-----




Hi Molly,


I wasn't sure who to send this to so I thought I would send it to you. I had so much fun and learned so much at the CZT18.




Today I had the fabulous opportunity to teach Zentangle to a second grade class at a local public school here in Northern California. I wanted to share with you some of the pictures. They took to it like fish to water!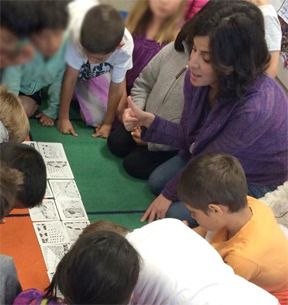 It was a great experience. Feeling very grateful for the training.


Hi Rick and Maria!

In February, my husband and I took a long weekend in beautiful Charleston, SC. Parked on the side of one of the streets was this cool old '53 Ford panel truck, covered in chalkboard paint, with a bucket of chalk just inviting passers-by to decorate the car! I added my touch early in the day, with tangles on the front above the wheel.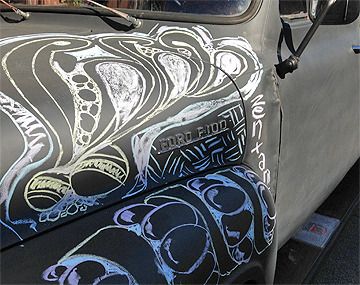 Hope all is well!
Warmly,
Katie Crommett, CZT 15

-----+-----
Hello Rick and Maria,
I wanted to share with you the results of an illuminated letter class I had using the Zentangle Opus tiles. I have always wanted to attempt an illuminated letter class since seeing the photos of the Masters class you did. When the beautiful Opus tiles came out, I knew it was time!
I had a workshop of 7 wonderful tanglers, 3 of them former students, who are now CZT's and great friends. They all gave me permission to post them to my blog and to share their work with both of you.
As I stated on my blog, keep in mind that 4 of these people have never done anything larger than a tile before creating these Opus tiles.
It blows me away how wonderful their first ZIA tiles turned out. It just goes to show how "Anything is possible, one stroke at a time" ™, whether creating a tile or a larger ZIA!
Enjoy!
Sue Clark/CZT4
P.S. Here is my
blog link
.
(More and larger images at link)