Zentangle Hoodies!
We designed these for our Zentangle staff at our CZT seminars. You may have seen our Zentangle crew wearing them in some of the newsletters and blogs.
Since our CZTs loved them, we ordered some for our seminar store and they were a big hit.
So, we decided to order them for everyone!
We're so glad we got these in time for this season. They just came in and we're thrilled to let you know they're available.
They come in classic beautiful black: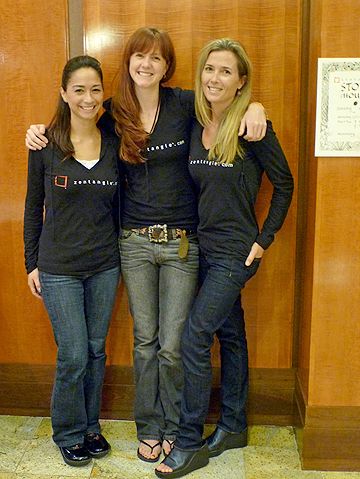 (Jess, Molly and Martha)
And in Zentangle teal green:
(Sue, Martha, Molly, Mary Lou and Rachel)




As Maria describes them:



We have a new addition to our Zentangle couture collection: a fabulous form-fitting, feminine, vision of loveliness . . . all in a shade of Zentangle teal green that will make you feel and look great.

In a fine 100% cotton jersey, this shirt fits like a bias-cut top that hugs you like you deserve! A cool hood completes the look with a long cord drawstring you can casually tie in a flirty knot . . . or not.

Our Zentangle logo in red and name in black decorates the front and invites people around you to ask, "Just what IS Zentangle!"

Now you can dress in your Zentangle holiday best!


Zentangle Black Hoodie (S-XXL) $32.00

Zentangle Teal Green Hoodie (S-XXL) $32.00