Contact Fifth Point before you Purchase
Fifth Point can often offer special discounts that are not advertised by Intuit. If you are thinking of upgrading, or considering adding services (such as the Intuit Merchant Account or Payroll) contact us before purchasing. We can probably save you money. Call or e-mail Wanda or Tammy for details.
SPECIAL OFFERS FROM FIFTH POINT
Take advantage of our Referral Rewards Program to earn free support services from Fifth Point. Details are on our web site.
Contact Us


Wanda Green

Lexington,Ky

859.263.8237


Tammy Maxwell

Covington, Ga

770.786.8654
To Unsubscribe

Go to fifthpoint.net and click on the


Remove Me From The Mailing list envelope or click on the Constant Contacts link at the bottom of the newsletter.
Merry Christmas and God Bless You from Fifth Point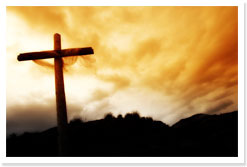 My daughter, Tammy Maxwell, and I operate Fifth Point Enterprises. We are both Christians, and want to say to all of you, MERRY CHRISTMAS, AND MAY GOD BLESS YOU.
We respect all religions, celebrations and beliefs, but our personal belief is that the Christmas celebration is about the birth of Jesus. We are very thankful and proud to be able to say this aloud, and also thankful that our neighbors and friends can be of other religions and express their beliefs as well. We wish for you a happy, healthy, prosperous and blessed new year in 2013 from Tammy, Chuck, Wanda, Carl, our family, and our associates.
Fifth Point Enterprises Inc Receives 2012 Best of Lexington Award
We are proud to announce that today we were notified of being selected for the 2012 Best of Lexington Award in the Payroll Preparation Services category. The notification reads as follows:
"Each year, the Lexington Award Program identifies companies that they believe have achieved exceptional marketing success in their local community and business category. These are local companies that enhance the positive image of small business through service to their customers and our community. These exceptional companies help make the Lexington area a great place to live, work and play.
Various sources of information were gathered and analyzed to choose the winners in each category. The 2012 Lexington Award Program focuses on quality, not quantity. Winners are determined based on the information gathered both internally by the Lexington Award Program and data provided by third parties.
The Lexington Award Program is an annual awards program honoring the achievements and accomplishments of local businesses throughout the Lexington area. Recognition is given to those companies that have shown the ability to use their best practices and implemented programs to generate competitive advantages and long-term value. Our mission is to recognize the small business community's contributions to the U.S. economy."
End-of-Year Resources from Intuit/QuickBooks
The end of the year can be a busy time for businesses. Intuit put together some great resources for you to make sure you close out 2012 successfully.
You can find this information in the Intuit Payroll Year-End Center: www.payroll.com/yearend
Here's what you will find in the year-end center:
How-to Guides

to help you prepare for year-end taxes and filings.

Up-to-date Payroll News

and alerts about changing tax rates and forms.

Answers

to the most frequently asked year-end questions.
We are looking forward to helping you with a successful year-end and a prosperous 2013! As always, Tammy and Wanda are available to help you throughout the year. Contacting us via e-mail is often the fastest, easiest way to reach us (see our e-mail address elsewhere in this newsletter)
You Can Start a New Company File and Keep the Lists
Most businesses do not start a new company file for the new year. Instead, they prefer to continue on with the current file in order to be able to run reports comparing the data from the new year with that of previous years. However, if you prefer to start a new company file each year, the later versions of QuickBooks have an option whereby you can not only start a new file with all of the typical company lists, but you can now also keep your Payroll Items. This is a great timesaver if you want to strip all of the transactions from a file, but keep all of the lists.
If you backup the "real" current file, then restore it as the "new" file with a new name (i.e. 2013 XXX), you can then run the Condense on the "new" file (making certain to select the correct options), and remove all transactions. Works like a charm. This is the best way to start a New file from a current file if you want to keep all lists but get rid of the data. Any questions, call Tammy or Wanda.