Veterans Day - November 11th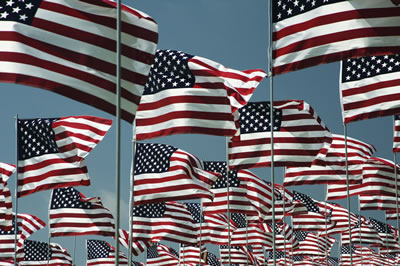 This Sunday, November 11th, is Veterans Day (although the Official Holiday is Monday the 12th). We want to thank all of the Veterans and active military personnel for their service to our company. As the wife of a Vietnam Veteran, and the daughter of a World War II Veteran, I sincerely appreciate Veterans and their sacrifices, although I don't do or say enough to let them know. If you go to a Search Engine on the Internet and type in "How to thank a veteran," you will see lots of ways to say "Thank You" to the men us to enjoy our freedoms. THANK YOU TO ALL VETERANS, for all you have done to serve and protect our country.
Buy Gift Certificates and Support Local Businesses
Christmas (and other gift-giving holidays) is fast approaching. We just received a fascinating e-mail article that encourages a new tradition for holiday gift giving. According to the article: "Who says a gift needs to fit in a shirt box"? Support local businesses by purchasing gift certificates or gift cards from them--if the gifts are non-traditional, that's even better!
The article is too long to include here, but essentially encourages everyone to consider buying gift cards or certificates from local companies as holiday gifts this year: hair salons/barbers, gym memberships, car washes and detailers, services such as driveway sealing or lawn mowing or snow plowing; local golf course certificates; local restaurants or even an oil change or tune-up from a local mechanic; products from local craftsmen.
Be creative! Instead of a tie or a pair of socks or a box of chocolates, buy gift certificates from local companies and you can help a local merchant, as well as give unique presents that are truly appreciated by those who receive them.
Fifth Point is joining the movement. You can purchase training and consulting hours via gift certificates. These can be purchased with cash, check, check-by-phone, or credit card. If you have a friend or relative who is starting a new business, or who has an existing business but is struggling to handle the accounting and/or payroll demands, consider a gift certificate. This is truly a gift that will keep on giving for years to come.
Contact Fifth Point before you Purchase
Fifth Point can often offer special discounts that are not advertised by Intuit. If you are thinking of upgrading, or considering adding services (such as the Intuit Merchant Account or Payroll) contact us before purchasing. We can probably save you money. Call or e-mail Wanda or Tammy for details.
SPECIAL OFFERS FROM FIFTH POINT
Take advantage of our Referral Rewards Program to earn free support services from Fifth Point. Details are on our web site.
Contact Us


Wanda Green

Lexington,Ky

859.263.8237


Tammy Maxwell

Covington, Ga

770.786.8654
To Unsubscribe

Go to fifthpoint.net and click on the


Remove Me From The Mailing list envelope or click on the Constant Contacts link at the bottom of the newsletter.
Happy Thanksgiving from Fifth Point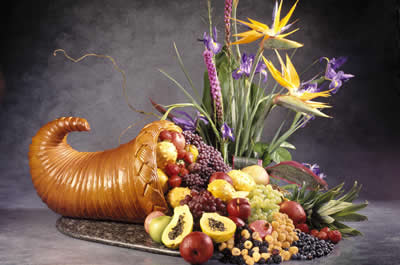 We have SO much for which to be thankful. Our country has weathered the elections and Hurricane Sandy. It is time to come together in peace and harmony and appreciate how we have been blessed. Happy Thanksgiving from Tammy, Chuck, Wanda, Carl and our associates. We are all very thankful for our many blessings, including our wonderful clients and their families.
QuickBooks Activities for Year-End and Starting 2013
REMINDER: We are now in preparation for 1099's and W-2's and Annual Reconciliations. If you are a Fifth Point Payroll or Payroll Taxes client, we are in the process of ordering W2 forms for you. We are also ordering 1099 forms . . . whether you want Fifth Point to prepare your 1099's, or you would just like us to provide you with the forms so that you can prepare them, it's time to get those numbers to us.
There are also other important accounting activities that need attention. Getting your QuickBooks file setup properly for the new year should be a top priority. If you are not able to generate the reports that you need, talk to Wanda or Tammy. This is a great time of year to restructure your program to maximize the benefits to you.
It is critical that the business owner understand the accounting activity in their organization, and be able to accurately interpret the reports and use the resulting information to effectively manage and lead. If you need help in setting up your reporting features, or in understanding and interpreting them, give Fifth Point a call-we can help.
As we approach a new year, it is the perfect time to either (1) get your existing QuickBooks file "cleaned-up," corrected, and reorganized (if needed) so that you can go into 2013 with a more enhanced view of your company's finances, OR (2) begin using QuickBooks so that you can take advantage of the effective, efficient manner in which the program assists you in gathering financial information and producing critical reports.
Year-End Tips and Tricks for QuickBooks Users:
In QuickBooks, go to the Help Menu, and select Year-End Guide. This is a great tool to guide you through important year-end activities.

You do NOT have to "close" the books to move to the next calendar and/or fiscal year. Closing the Books is an option in QuickBooks.

QuickBooks will automatically make year-end adjusting entries to your books, based on your fiscal year start month. That mysterious Retained Earnings account in your Chart of Accounts will be adjusted on the first day of your new fiscal year to reflect the previous year's net income. You start each new fiscal year with a net income of zero.

Year-End is the ideal time to perform a file "cleanup" to get rid of unused/old Customers, Vendors, Items, etc., so that your QuickBooks program runs more efficiently. If you have a significant number of entries in your various Lists that you would like to get rid of, talk with us about the cleanup feature.

If you want or need to perform an Inventory Count, year-end is an excellent time to do it. For assistance in handling the process in QuickBooks (and for help in managing the actual Physical Inventory Count), go to the QuickBooks Help Menu, the Search section, and type Inventory Count. There is a series of helpful windows of information to help you.

Copy your Budget to a new year. There is a simple trick to copying an existing year's budget to a new year. Go the File Menu, Utilities, Export, and then List to .IIF Files. Select Budgets in the Export window. Click OK. Enter a filename (such as 2011budget.iif). Open the .iif file in Excel (or similar program). Change the year in the column "STARTDATE." Save. In QuickBooks, go to the File Menu, Utilities, Import, and IIF Files. Select the file in which you just changed the date. You are now ready to go with a new Budget for 2012.

Do you need to update your QuickBooks Program? QuickBooks Financial Software 2010 and Point Of Sale 9 are retiring in the Spring of 2013. If you use any of the Intuit add-ons (i.e., Payroll, Merchant Account), you will need to upgrade to the latest versions of the programs in order to continue to use your software. Contact us for discounts, assistance in installing, recommendations for upgrades.
As always, if you need help with any of your QuickBooks activities, contact Tammy or Wanda at the numbers or e-mail addresses listed in this newsletter. We will be happy to help you.
QuickBooks

2012 Training

Class
December 14th
Wanda Green will be teaching QuickBooks 2012 for Beginners for the Bluegrass Center of SBDC (Small Business Development Center) at Sullivan University Campus, on Harrodsburg Road, Lexington, KY, Friday, December 14th, from 9 a.m.- 12 noon.
For details and to sign up, go to: http://kysbdc.ecenterdirect.com/Conferences.action
You MUST sign up ahead of time to be assured a seat in the class, and seating is limited. The fee is $20, cash or check only.