Our Mission
The Pro Bono Project's mission is to provide free, quality civil legal services to the poor by engaging volunteer attorneys to render pro bono services.
The Project serves Orleans, Jefferson, Plaquemines, St. Bernard, St. Tammany and Washington Parishes with funding from the Justice For All Ball and other sources. The Project works in collaboration with other legal and social service providers to improve the quality of life for our clients and our community.
Greetings!
As usual, we're off to a fast start in 2010! We've already had law students from UNC and more are on the way from Howard University, Drake, the University of the District of Columbia along with a few more coming in March.
We welcomed back many of our past Board Chairs and installed our new Officers and introduced new Board members during our inaugural Past Chair's Board event. See the story below.
Finally, we're excited to be working in Juvenile Court to represent minor children designated as Child in Need of Care (CINC). There will be a training for those interested on Friday, February 5. See the details below.
It's another busy month ahead, and as always, our deep appreciation for your volunteer and financial support.

Gratefully,

Rachel
Rachel Piercey
Executive Director
SOS: Child In Need of Care

The Project

was recently asked to assist

St. Bernard

and
J
e
fferson
parishes to once again represent minor children designated as a 'Child in Need of Care' (CINC) in Juvenile Court.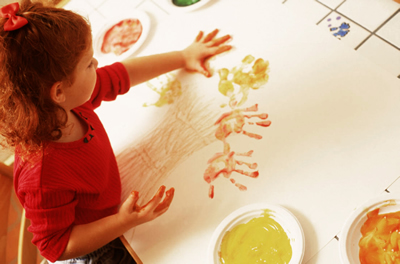 As we all know, Katrina took her toll on our citizens in many ways, and children are often overlooked in such a huge devastating event. We are pleased to be back serving in this capacity and are putting out a call for volunteers.

A training is scheduled as follows:


CHILD IN NEED OF CARE 101:
TRAINING FOR CHILDREN'S ATTORNEYS
FRIDAY, FEBRUARY 5, 2010
9:00 am to 5:00 pm
SPONSOR: SOUTHEAST LOUISIANA LEGAL SERVICES
1010 COMMON STREET
SECOND FLOOR CONFERENCE ROOM
NEW ORLEANS, LA 70112
(6.0 Hours CLE)

Please send registration to:


Brenda Washington


Fax: 504-596-2241 or Email: bwashington@slls.org
Please bring a copy of the Children's Code


For additional details contact:

SLLS at 504.529.1000.
Welcome Back! Going Forward!

The Pro Bono Project
welcomed in a new corps of Board officers for 2010 in a special event hosted by 1992's Board Chair,
Jerry Meunier
of
Gainsburgh, Benjamin
. This inaugural event welcomed back a host of former Board chairs, installed our new Board officers and introduced three new Board members.
Speakers highlighted the past decades of The Project's work in the community, with an eye towards the goal of this emerging decade: to strengthen the volunteer and financial base of The Project.
Simon Peragine's
David Bienvenu
, 1990 Board Chair, will host the Past Chair's Board event in 2011.
Speakers from l to r: Jerry Meunier, 1992 Board Chair; Mark Surprenant, 2008 Board Chair; Rachel Piercey, Executive Director; Justin Woods, 2010 Board Chair; Norman Rubenstein, 2010 Board Member and Resource Development Committee Chair.