JAC members met with Rep. Steve Israel (NY-2) in Highland Park. (l to r: Julie Dann Schneider, Rep. Israel, Wendy Abrams, Jim Abrams)
With Israeli Consul General Roey Gilad at an event at the University of Chicago Institute for Politics. (l to r: Marcia Balonick, Hollis Wein, Consul General Gilad, Linda Rae Sher, Nitza Gilad)
Talking to Political Advisor Joe Trippi at the University of Chicago Institute for Politics. (l to r: Marcia Balonick, Linda Rae Sher, Joe Trippi, Hollis Wein)

_______________________________________


Have you been out working on JAC issues? Send us photos of you and your friends at candidate events, out campaigning, or advocating for JAC issues and will will post them!

Reception with
Rep. Debbie Wasserman Schultz (FL-23)
March 17
Boca Raton, FL
Click for details
__________________

Reception with
Rep. Patrick Murphy (FL-18)
U.S. Senate Candidate for FL
March 20
West Palm Beach, FL
Click for details
___________________
JAC's 6th Annual
Power of Women Luncheon
Monday, June 6th
Lincolnwood, IL
Watch for details!
___________________
Meet the Candidate

Rep. Patrick Murphy (FL-18)
Senate Candidat
e
Rep. Patrick Murphy is running for Sen. Marco Rubio's Senate seat. This race offers the Democrats one of their best pick-up chances for the 2016 election season. JAC has always supported Murphy because of his work in Congress on issues of vital interest to the Jewish Community. We are working hard to help elect him to the U.S. Senate, where his fresh approach and strong desire to reach across the aisle to work with all Members is desperately needed.

Murphy's has earned a 100 percent rating from NARAL Pro-Choice America and he can be counted on to fight the extremist attempts to ban and limit women's reproductive choices. As a powerful advocate for women, he believes that "efforts to curtail this right amount to an unacceptable intrusion by the government into the private lives of its citizens."


He also believes that Israel is the greatest ally of the U.S. in the Middle East, being vitally important to the safety and stability of the region.

His family has been in the construction industry for five generations. Murphy used that experience in 2010 when he spent six months working in the Gulf of Mexico to help with cleanup efforts following the BP oil spill. Having grown-up in the Florida Keys, he understands the need for responsible environmental policy.

If you will be in the West Palm Beach, FL area on March 20, join JAC at reception in honor of Patrick. For further information, please contact the JAC office at 847-433-5999 or
[email protected]
.

7 of Hillary Clinton's Biggest Accomplishments
Negotiated a ceasefire between Israel & Hamas

Fought for children and families for 40 years and counting

Helped provide millions of children with health care

Helped get 9/11 first responders the health care they needed

Told the world that "Women's rights are human rights."

Stood up for LGBT rights at home and abroad

Helped expand health care and family leave for military families.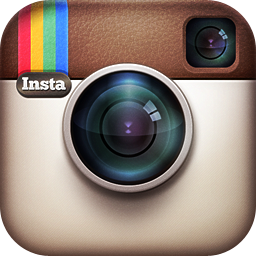 ELECTIONS MATTER

JOIN/RENEW YOUR JAC MEMBERSHIP

DONATE TO CANDIDATES

A Rash of Bloody Attacks Greets Biden in Israel
Less than a mile from where Vice President Biden spoke at a center for peace, a Palestinian attacker went on a stabbing rampage Tuesday that left an American tourist dead and 10 wounded.
We Must Tell the World the True Motives of BDS
The Boycott, Divestment, Sanctions (BDS) movement against the State of Israel is undoubtedly spreading on US campuses, in mainstream Protestant circles, and in universities and unions in Europe. One element explaining its growth is the frustration with the stalemate that has taken hold between the Israelis and Palestinians.
Read Full Article
No 'Safe Space' at Oberlin for Jewish Pro-Israel Students
You can forget about colleges being guaranteed 'safe places' for Jewish concerns. And, in some ways, this is for the best - it means you need to strengthen your own Jewish identity and narrative.
Read Full Article
Here & There: Where is the U.S.-Israel Relationship Headed
This year marks the 12th annual Israel Apartheid Week. The first Apartheid Week was held in Toronto in 2005. Today, the IAW website boasts of 155 universities worldwide hosting this event
.
Read Full Article
How Politicians Are Making Abortion Less Safe
Behold how they have 'protected women." They have such sensible, compassionate reasons to make abortion after 20 weeks a felony.
Bad Medicine: Anti-Choice Laws Ignore Medical Science
Seventy percent of the 353 state-level abortion restrictions introduced so far this year are based on political pretext, false information, or stereotypes, according to a new analysis.
Read Full Article
Florida's War on Women
Florida just passed a massive bill to shut down access to abortion clinics and take away birth control. Governor Rick Scott is primed to sign it.
Read Full Article
Tennessee: Should We Keep Criminalizing Pregnant Women?
In 2014, Tennessee made national news when it became the first state in the U.S. to make it a crime to use drugs while pregnant. This controversial law is set to expire this summer, unless lawmakers extend it.
Read Full Article
Clinton & Sanders: Different Answers on Abortion
Clinton and Sanders differing answers on abortion at the Fox town hall showed why it's important to ask candidates about the issue, even pro-choice candidates.
Read Full Article
Separation of Religion & State

The Right to Abortion - and Religious Freedom

U.S. courts have claimed to decide women's health cases on the basis of privacy, but they've often favored on particular faith's conception of when life begins.
ID Lawmaker: Parents Have Religious Right to Deny Medical Treatment to Kids

Lawmakers in Idaho approved a bill that would allow Bible study in science classes and declined to change a law that shields faith-healing parents from prosecution when their children die from treatable illnesses

.
Most Americans Disagree with Their Rep. on Climate Change
According to new research from the Center for American Progress Action Fund, more than six in ten Americans are represented by someone in Congress who denies the reality of climate change.
Read Full Article
Ohio Gov Signs Nation's 1st Anti-Renewable Energy Law
The intellectual leader of the tea party movement in the Senate is secretly holding up a bill to help the residents of Flint, Michigan, who have been poisoned by their own water supply.
Read Full Article
Illinois Wants to Increase Concealed Carry Locations
Legislators have proposed including public transportation, courthouses, interstate highway rest areas, public parks and athletic facilities as areas in which permit holders are allowed to carry a concealed weapon.
Read Full Article
WV Becomes 8th State to Allow Concealed Carry w/o Permit
It already allowed open carry without a permit, as do 25 other states.
Over 50 Mass Shootings - Why Are We Not Talking About It?
Watch Full Video
MO GOP Breaks 39-Hour Fillibuster to Advance Anti-Gay Bill
Republicans in the Missouri state senate voted 23-9 on Wednesday morning to advance a bill that would protect religious people and organizations opposed to same-sex marriage.
The President talks through his hardest decisions about America's role in the world.
Could Trump Nomination Put House Up for Grabs?
The most unpredictable GOP presidential race in recent memory is sparking questions about whether the House GOP majority could be jeopardized with Trump on the ticket.
Flint Aid Stuck in Senate Despite Media Spotlight
The race for the White House has put Flint's water crisis in the spotlight, but it hasn't been enought to move a $250 million aid package. It has been stopped by Sen. Mike Lee (R-UT) and Sen. David Vitter (R-LA).
President Obama Meets with Supreme Court Candidates
President Obama has begun interviewing candidates for the Supreme Court vacancy left by the death of Justice Antonin Scalia.
GOP Standing Firm on SCOTUS Blockade
The GOP has rallied around Senate Majority Leader Mitch McConnell's refusal to even hold hearings on President Obama's Supreme Court nominee, despite criticisms of obstructionism and potential pitfalls.
What Would Justice Scalia Think?
Justice Scalia would insist on fulfilling these plain words of the Constitution and the duties imposed by the Constitution for the president to nominate and the Senate to approve or disapprove the nominee.
Tuesday's Primaries Changed Everything and Nothing
The results of Tuesday's primary contests brought us some surprises - a Bernie win, a Rubio collapse and a Trump romp. But it didn't fundamentally alter the trajectory of this campaign.
Republicans Now Paying for Their Dysfunction
Incredibly, Republican destructiveness is even worse than it was four years ago

-

and the party is paying for it with a surge of anti-establishment populism that is tearing apart its coalitional base

.
5 Things You Need to Know from the Democratic Debate
With just days until the all-important March 15 primaries, where more than 30 percent of delegates will be awarded, including in Florida, here are five things to know about Wednesday's debate.
Read Full Article
Violence at Trump Rallies - An Ongoing Issue
Below: A running list of violent incidents involving Donald Trump supporters, protesters, members of the media, and campaign/security staff at Trump events.
Read Full Article
No, Trump Doesn't Really Have a Steak Company
Dustin Hoffman Breaks Down Over Family History

Do Israelis Really Want to Expel Arabs? Holes in the Pew Survey.

There is a worrying strain in Israeli society that believes in forcing Arabs to leave, but one in two Jewish citizens - seriously? This is off the chart compared to the past surveys on similar topics. What, exactly, were people asked?
Our members count on JACPAC to provide information on current events, candidates, and elections. JACPAC depends on membership support to make this possible.
If you have not renewed your membership, please consider doing so today, to help us pursue a strong US-Israel relationship, reproductive rights, and separation of religion and state. Together we can make this a better world!
Sincerely,

Marcia Balonick, Executive Director
Joy Malkus, Research Director
Dana Gordon, Membership & Outreach
Hollis Wein, Communications Director