JAC members met with Senator Kirsten Gillibrand (D-NY) in Chicago. (l to r: Sen. Gillibrand, Caroline Gray)
JAC met with Gov. Maggie Hassan, candidate for US Senate for NH. (l to r: Jacki Parmacek, Gov. Hassan, Marcia Balonick)
(l to r: Gov. Hassan, Meredith Bluhm Wolf)



JAC members heard former TX Sen Wendy Davis speak about reproductive rights in Palm Beach. (l to r: Betsy Sheerr, Wendy Davis)

_______________________________________


Have you been out working on JAC issues? Send us photos of you and your friends at candidate events, out campaigning, or advocating for JAC issues and will will post them!

Reception with
Rep. Steve Israel (NY-3)
for
Brad Schneider
Candidate for IL-10
March 7
Highland Park, IL
Click for details
__________________

Reception with
Rep. Debbie Wasserman Schultz (FL-23)
March 17
Boca Raton, FL
Click for details
__________________

Reception with
Rep. Patrick Murphy (FL-18)
U.S. Senate Candidate for FL
March 20
West Palm Beach, FL
Click for details
___________________
Exclusive for JAC Members


Supreme Court Briefing

with
Professor Geoffrey Stone
University of Chicago Law School

Tuesday, March 8th
Click for Details
___________________
Meet the Candidate

Congressional
Candidate Brad Schneider (IL-10)
Brad Schneider is seeking to recapture Illinois' 10th Congressional seat, which he held from 2012-2014. Brad quickly earned a reputation in Congress as leader who was able to successfully reach across the aisle and work with all of his colleagues. He was one the strongest leaders in Congress on Israel issues. Rep. Eliot Engel (NY-16), who served with Schneider on the House Foreign Relations Committee, said that Brad was the one of the most informed members of that committee and someone he was always able to count on for information and advice.


This year Congress unanimously passed the Hezbollah International Financial Prevention Act, a bipartisan bill originally introduced by Schneider, that would enact tougher sanctions on the terrorist group Hezbollah.


Schneider is pro-choice and will oppose any legislation that limits women's access to full and comprehensive healthcare. "We must protect women's access to comprehensive health care, including family planning, birth control, and safe, legal abortion. A woman's health care decision is between her, her doctor and no one else," he has said.


As a JAC friend and member, Schneider supported all of JAC's issues during his first Congressional term and we know that we can count on that same type of consistent support when he returns to Congress. Schneider has an opponent in the Illinois primary which will be held on March 15. For voting information,
click here.
If you will be in the Chicago area on Mon., March 7, join JAC at reception in honor of Brad. For further information, please contact the JAC office at 847-433-5999 or
[email protected]
.
The American people deserve a judicial system that works - and that means a fully functioning Supreme Court. The Supreme Court impacts every one of JAC'S issues from choice, religious freedom, climate change, and gun violence prevention, to women's rights.


The Senate must stop the obstruction, and do their job as laid out in the Constitution.
Tell the Senate to give the Supreme Court nominee a fair and timely hearing.
CALL THE SENATE

1.202.224.3121
Senator Al Franken (D-MN) highlights Hillary Clinton's progressive record and agenda reading "mean tweets" he has received in response to his vocal support for Hillary's candidacy, and outlines how Hillary stands for the same progressive values he does. Click here to watch the video.
U.S. Helps Israel Launch Advanced Missile Defense System
When it is complete, Israel's multibillion-dollar rocket and missile air defense system will be far superior to anything in the Middle East and will likely rival, and in some ways surpass, in speed and targeting, air defenses deployed by Europe and the United States, its developers say.
Reut Institute Partners to Fight BDS
The Anti-Defamation League has partnered with long-time JAC friend and Israeli think tank, Reut Institute to battle the Boycott, Divestment & Sanctions movement against Israel.
Read Full Article
After Trump Waivers on David Duke, ADL Sends Out Guide
All the presidential candidates received a list of racists whose endorsements it said they should reject, a day after Donald Trump wavered in disavowing white supremacist David Duke.
Read Full Article
Election Wildcard Is Now Anti-Semitism
As both Democrat Hillary Clinton and Republican Donald Trump emerged as their party's likely presidential nominees given their impressive Super Tuesday primary victories, anti-Semitism has suddenly surfaced as an issue
.
Read Full Article
The Women Take Over
In oral arguments for the Texas abortion case, the three female justices upend the Supreme Court's balance of power.
How SCOTUS Weakened Roe v Wade and Led to Today's Case
In light of the new case, Whole Woman's Health v. Hellerstedt, it's worth taking a look at how we got here. Most people know that the Court's 1973 decision in Roe v. Wade legalized abortion in America - but most people don't know about the decisions that came after Roe.
Read Full Article
Inside the Infuriating, Terrifying Reality of Abortion in America
In her new documentary "TRAPPED," Dawn Porter follows several abortion providers in the South struggling to stay open despite an onslaught of strict and bizarre anti-abortion laws - laws that have led to 162 providers closing their doors in the last four years.
Read Full Article
What If Tech Support Had the Same Restrictions as Abortion?
In 1st Hearing, Panel Casts Doubt on Fetal Tissue Research
Republicans on the special House panel investigating fetal tissue procurement and research practices aggressively questioned the morality and necessity of that research in the panel's first hearing Wednesday, while Democrats sought to portray the probe as a politically motivated witchhunt.
Read Full Article
Separation of Religion & State

ADL: Alito Got It Right on Jewish Inmate Case

Yes­ter­day, the U.S. Supreme Court refused to review a trou­bling lower court deci­sion involv­ing the reli­gious lib­erty rights of an obser­vant Jew­ish inmate from North Car­olina. In a pow­er­ful dis­sent, Jus­tice Alito pointed out why the lower court was wrong and his fel­low Jus­tices should have taken up the case.
Anti-Gay, Creationist Birther Could Change U.S. Textbooks

A woman who could determine the nation's textbook curriculum believes the Civil War was not caused by slavery, Barack Obama is a former gay Arab prostitute, and gays are abominations.
International Study Finds Evidence Gun Control Works
What do we really know about the research on whether gun restrictions help reduce gun deaths? A just-released study seeks to resolve this problem. It systematically reviewed the evidence from around the world on gun laws and gun violence, looking to see if the best studies come to similar conclusions

.
Read Full Article
The Senator Holding Flint Aid Hostage
The intellectual leader of the tea party movement in the Senate is secretly holding up a bill to help the residents of Flint, Michigan, who have been poisoned by their own water supply.
Read Full Article
Right to Vote? Don't Count on It
Has there ever been an election like this one? The 2016 race is ferocious, rude, ugly, with parties and coalitions fracturing before our eyes. It's also the first contest in years where public anger is trained on how government works and not just what it does. The state of democracy is on the ballot.
For Immigrants - And All Of Us - A Time to Fight
"America has become the sewer into which the pollutions of European jails are emptied." Substitute "Mexican" or "Latin American" for "European" and it could be straight out of Trump's latest eruption. But it's from a newspaper published in the 1850s by supporters of an anti-Catholic and foreigner-hating movement that began as a secret society whose members were ordered, when asked nosy questions, to say: "I know nothing."
Our Lackluster Turnout in 2010 Has Gifted Us with 2016
Samantha Bee explains how the boring, who-cares midterm snoozefest of 2010 was the most important election of your lifetime.
DC Hawks Float Disobedience if Trump Elected
These mostly Republican hawks say the GOP front-runner's bombastic remarks about torturing terrorists and killing the family members of Islamic State in Iraq and Syria (ISIS) fighters would violate the Geneva Conventions. And Trump's vow to "bomb the s---" out of ISIS-controlled oil fields could have unintended consequences, they say.
Read Full Article
The 2016 U.S. Presidential Race: A Cheat Sheet
Who's in, who's out, and who's on the bubble? To help keep track, this cheat sheet on the state of the presidential field will be periodically updated throughout the campaign season. Here's how things look right now.
Read Full Article
Foreign Newspapers Alarmed at Prospect of President Trump
Following Donald Trump's breathtaking string of Super Tuesday victories, politicians, editorial writers and ordinary people worldwide were coming to grips Wednesday with the growing possibility the brash New York billionaire might become America's next president-a thought that aroused widespread befuddlement and a good deal of horror.
Read Full Article
Biden: The Senate's Duty on a Supreme Court Nominee
I hope that Republican leaders will take a step back and think about what they are doing. I hope they will think about the oaths they have taken. I hope they will think about their responsibility to the voters of this nation. And I hope they will think about their role in upholding the integrity of the United States Senate. If they love the Senate as much as I do, they need to act.
10 States Where Millennial Voters Could Change the Election
Millennials may be a powerful force this year at the polls. This huge bloc of potential voters will have a big impact on the presidential election in 10 states this year, during both the Democratic and Republican primaries as well as the general election this November, according to a new study.
Despite Super Tuesday Wins, Signs of Turnout Trouble Lurk
Democratic turnout has fallen drastically since 2008, the last time the party had a contested primary, with roughly three million fewer Democrats voting in the 15 states that have held caucuses or primaries through Tuesday, according to unofficial election results tallied through Wednesday afternoon.
Read Full Article
Obama Meets with McConnell on Supreme Court Nomination
President Barack Obama confronted Republican Senate leaders in the Oval Office Tuesday over their insistence that no Supreme Court nominee will be given consideration in the coming year. But less than an hour after the session's start, there was little evidence of progress toward reconciling the deeply entrenched positions on the vacancy.
Read Full Article
5 Jewish Moments from the Oscars

This year's Academy Awards were predictably defined by the debate over the lack of diversity among the nominees. Host Chris Rock and multiple award presenters kept the theme running throughout most of Sunday night's show. Jews got in on the joke, and contributed a few surprising Jewish moments too.
Son of Saul Historian: 'They Wanted to Bear Witness'

It was Greif, currently the chief historian at Shem Olam, the Faith and the Holocaust Institute for Education, Documentation and Research in Israel, whose dogged research initially uncovered much of the history of the Sonderkommandos. His book, "We Wept without Tears... the Testimonies of the Jewish Sonderkommando in Auschwitz," was the result of 13 years of research that began in the late 1980s.
Our members count on JACPAC to provide information on current events, candidates, and elections. JACPAC depends on membership support to make this possible.
If you have not renewed your membership, please consider doing so today, to help us pursue a strong US-Israel relationship, reproductive rights, and separation of religion and state. Together we can make this a better world!
Sincerely,

Marcia Balonick, Executive Director
Joy Malkus, Research Director
Dana Gordon, Membership & Outreach
Hollis Wein, Communications Director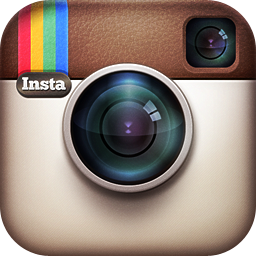 ELECTIONS MATTER

JOIN/RENEW YOUR JAC MEMBERSHIP

DONATE TO CANDIDATES