JAC members were on hand for the opening of the Hillary for America HQ in Chicago. (l to r: Carole Boron, Marcia Balonick, Linda Rae Sher)



JAC met with Rep. Cheri Bustos (IL-17) in Chicago. (l to r: Jacki Parmacek, Hollis Wein, Rep. Bustos, Nancy Levun, Renee Kahn)

_______________________________________


Have you been out working on JAC issues? Send us photos of you and your friends at candidate events, out campaigning, or advocating for JAC issues and will will post them!

Meet
Gov. Maggie Hassan (D-NH)
U.S. Senate Candidate for NH
February 29
Chicago
Click for details


__________________



Reception with
Rep. Steve Israel (NY-3)
for
Brad Schneider
Candidate for IL-10
March 7
Highland Park, IL
Click for details
__________________

Reception with
Rep. Debbie Wasserman Schultz (FL-23)
March 17
Boca Raton, FL
Click for details
__________________

Reception with
Rep. Patrick Murphy (FL-18)
U.S. Senate Candidate for FL
March 20
West Palm Beach, FL
Details to follow
___________________
Exclusive for JAC Members


Supreme Court Briefing

with
Professor Geoffrey Stone
University of Chicago Law School

Tuesday, March 8th
Click for Details
___________________
Meet the Candidate

NH Gov. and Senate Candidate Maggie Hassan
JAC is proud to support New Hampshire Gov. Maggie Hassan, who is running for the U.S. Senate. The outcome of this race could decide which party controls the Senate.


Hassan has earned a reputation for working across the aisle - a skill which will serve her well in Washington. She believes that the U.S. and Israel have an "unshakable alliance built on shared values" and that the U.S. should be Israel's strongest reliable ally. As a Senator, she has promised to do everything in her power to strengthen the U.S. commitment to Israel's security and well-being.


When it comes to reproductive rights, Hassan is solidly pro-choice. She will fight to protect a woman's right to make her own health decisions and fight any and all efforts that would restrict access to reproductive health care services. This will be a very competitive race and Hassan will need your support.


JAC will be meeting with Hassan in Chicago on Monday, Feb. 29. If you are interested in joining us, please contact the JAC office at 847-433-5999 or

[email protected]

.
Tell your Senators to fulfill their constitutional responsibility:


Give the Supreme Court nominee a fair and timely hearing.
1.202.224.3121

It's irresponsible and unprecedented to let a vacancy on the Court extend into 2017.
The American people expect the Legislative branch will do its job so that the Judicial branch can do its own.
"Israel is our partner, our ally."

Taking U.-S-Israel Relationship to a New Level
Israel needs a strong America by its side, and America needs a strong and secure Israel by our side.

How I Would Reaffirm Unbreakable Bond With Israel - and Benjamin Netanyahu
I will do everything I can to enhance our strategic partnership and strengthen America's security commitment to Israel.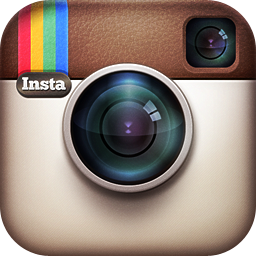 ELECTIONS MATTER

JOIN/RENEW YOUR JAC MEMBERSHIP

DONATE TO CANDIDATES

Israel, U.S. Kick Off Large-Scale Missile Defense Drill
Over 1,700 U.S. service members, civilians and contractors will take part in the multi-day drill, the eighth such exercise since the Juniper Cobra program began in 2001.
Chicago: Billboard Calling for Israel Boycott Coming Down
An advertising company announced that it will take down an anti-Israel billboard in Chicago, following complaints from supporters of the Jewish state calling for a removal of the offensive sign.
Read Full Article
Before You Join the BDS Movement, Read This
I realize that the hardcore BDS crowd is animated by the kind of Jew hatred that is impervious to reason. However, there are others, especially college students, who might consider aligning themselves with BDS to fulfill a noble intention - justice for Palestinians - without understanding how radical and hate-filled the BDS agenda truly is.
Read Full Article
Last Week Tonight with John Oliver: Abortion Laws

OK Supreme Court's Bizarre Reason for Restricting Abortion Pill
The Oklahoma Supreme Court on Tuesday upheld restrictions on the abortion pill, but the justices also noted that "by the state's own evidentiary materials, more restrictions on abortions result in higher complication rates and in decreased women's safety."
Quarter of U.S. Abortion Clinics Have Closed in Last 5 Years
One quarter of U.S. abortion clinics, at least 162, have closed in the last five years affecting access for 30.5 million women, according to a new report. Why? New legislation.
Read Full Article
It's Time for Jews to Pray & Preach About Abortion
On March 2, the eight-person Supreme Court will hear oral arguments in Whole Woman's Health v. Cole, the most significant abortion case in a decade. Before any case like this, Christian conservatives gather at prayer vigils all around the country. This year, however, they won't have their usual monopoly on God. That's because the Religious Institute, an interfaith progressive organization, is organizing a National Weekend of Prayer for Reproductive Justice February 26-28.
Read Full Article
Illinois Bill Would Make Life Even More Difficult for Single Moms
If a father is not listed on a birth certificate to a newborn child, the bill says a birth certificate would not be issued for that child and any hopes of receiving financial assistance, if needed, would be dashed.
Read Full Article
Separation of Religion & State

The Politics of U.S. Religious Groups

Mormons are the most heavily Republican-leaning religious group in the U.S., while a pair of major historically black Protestant denominations - the African Methodist Episcopal (AME) Church and the National Baptist Convention - are two of the most reliably Democratic groups, according to data from Pew Research Center.
Can Sandy Hook Families Hold Gun Industry Accountable?
A lawsuit against Bushmaster threatens to expose the marketing practices of the consumer assault-weapons industry.
Iowa Law Would Allow Children to Use Handguns
The state's House of Representatives voted Tuesday to pass a bill that would permit children under age 14 to use "a pistol, revolver or the ammunition" while under direct parental supervision.
Read Full Article
Lawmakers: EPA Doesn't Have Power to Enact Climate Rule
Lawmakers opposed to President Obama's climate rule for power plants told a federal court Tuesday that Congress has not given the Environmental Protection Agency (EPA) the authority to institute the rule.
Read Full Article
Congress Honors Selma Marchers, But Won't Restore VRA
Veterans of the Selma movement are receiving the Congressional Gold Medal, but would rather see the Voting Rights Act fixed.
The 10 States Millennials Could Sway the Election
Millennials (born between 1982 and 2000) are the largest generation in the country. With an estimated population of 83.1 million, they now outnumber baby boomers. But in the last election, they had the lowest voter turnout.
Where Politics Meet Hate: Antisemitism in the 2016 Campaign
In its annual report on hate in America, the Southern Poverty Law Center noted a 14% increase in hate groups - from 784 in 2014 to 892 in 2015. The growth in hate groups, as well as hate speech in main stream politics has not been seen in decades.
Nearly 20 percent of Trump's supporters disapprove of Lincoln freeing the slaves
The New York Times decided to look at whether Donald Trump's supporters are unusually racist. They came up with a stunning statistic: nearly 1 in 5 didn't approve of freeing slaves in the Confederacy. Another 17% weren't sure.
Read Full Article
What Is a Superdelegate?
The Democratic nomination process differs from the GOP process in that it has 712 wildcards with an outsizes amount of power: the superdelegates. They make up roughly 15% of the 4,763 delegates a the Democratic National Convention. Here's what they do.
Read Full Article
Obama's Scotusblog Post: Reading Between the Lines
President Obama's Wednesday morning post on Scotusblog was more notable for the forum than for its message, which we have heard before as he considers a nominee to replace Justice Antonin Scalia. But it was nonetheless a valuable summary of what Mr. Obama is looking for in a justice as well as a glimpse of his view of the constitutional responsibilities of the president and the Senate.
Supreme Court Battle Renews Focus on Other Nominations
President Barack Obama's effort to replace Supreme Court Justice Antonin Scalia will be the nomination fight of the year, but just below the surface lies a continuing battle in the Senate over nominations to lower courts, as well as federal departments and agencies.
Four Paths Obama Could Take with his Supreme Court Nominee
The person the president eventually picks will reveal a great deal about how he plans to confront Senate Majority Leader Mitch McConnell's (R-KY) plan to block anyone Obama sends up. Below are four potential strategies the White House may deploy.
Joe Biden & Lady Gaga to Highlight Sexual Abuse at Oscars

Vice President Joe Biden will join pop star Lady Gaga on stage at the Oscars on Sunday to spotlight the issue of campus sexual assault.
The "Only in Israel" Experience!

Fabric From the Time of Kings David & Solomon Discovered

In an unprecedented discovery, Tel Aviv University archeologists recently uncovered an extensive collection of ancient fabrics in the Arava Valley dating back to the era of King David, shedding unparalleled light on the historical fashions of the Holy Land.
Our members count on JACPAC to provide information on current events, candidates, and elections. JACPAC depends on membership support to make this possible.
If you have not renewed your membership, please consider doing so today, to help us pursue a strong US-Israel relationship, reproductive rights, and separation of religion and state. Together we can make this a better world!
Sincerely,

Marcia Balonick, Executive Director
Joy Malkus, Research Director
Dana Gordon, Membership & Outreach
Hollis Wein, Communications Director