JAC just came back from Cedar Rapids, walking the precincts in the rain and snow, knocking on doors for Hillary. We are tired, but energized. We visited farm houses, town houses and coffee houses talking to voters whose touching and heartbreaking stories inspire us to work harder for Hillary.
We met a young waitress who told us that she was working two jobs to try and pay off her college loans and
also collects pop cans for extra money.
Obamacare has enabled her and her friends to get health insurance they otherwise wouldn't be able to afford. She also told us that she is worried that the Republican candidates all want to make abortion illegal.
JAC visited a caucus that was overflowing with voters waiting to get into the room. And yes, they were serving
"Hillary" cookies.
You could feel the excitement in the room. Many were seasoned caucus goers anxious to participate and show their voter pride. We spoke with a retiree who has lived her whole life in Iowa and never attended a caucus--proof that it is never too late to become involved.
Nothing compares to getting out and meeting the voters.
It gives you a broader perspective of the important issues facing our country. Walk some precincts with JAC. The person you speak with may be a deciding vote for one of JAC's candidates. Remember: every vote counts.
From now until election day, JAC will be hitting the ground in battleground states to help our candidates.
Join us for a true experience in American politics
;
feel the election energy; and take pride in knowing you did something that made a difference.

Call the JAC office to join us for more GOTV activities at 847.433.5999 or [email protected].
In Iowa getting out the vote for Hillary Clinton before the caucus.
(l to r: Marcia Balonick, Linda Rae Sher)



At a rally for Hillary for America in Iowa. (l to r: Marcia Balonick, Linda Rae Sher, Hollis Wein)
__________________________

Meanwhile in Palm Springs ...


Former JAC President Jackie Cohen with Rep. Raul Ruiz.


Have you been out working on JAC issues? Send us photos of you and your friends at candidate events, out campaigning, or advocating for JAC issues and we will will post them!
| | |
| --- | --- |
| | |
Meet


Rep. Cheri Bustos (IL-17)

February 22
Edens Plaza - Wilmette, IL
Call for details!
Meet
Sen. Kirsten Gillibrand (D-NY)
February 25-26
Chicago
Details to follow
__________________

Meet
Gov. Maggie Hassan (D-NH)
U.S. Senate Candidate for NH
February 29
Chicago
Details to follow


__________________



Reception with
Rep. Debbie Wasserman Schultz (FL-23)
March 17
Boca Raton, FL
Details to follow
__________________

Reception with
Rep. Patrick Murphy (FL-18)
U.S. Senate Candidate for FL
March 20
West Palm Beach, FL
Details to follow
Meet the Members

Representative Raul Ruiz (CA-36)

Representative Dr. Raul Ruiz has shown strong support in Congress for JAC's issues throughout his two terms. Raised in Coachella, CA, his parents were farmworkers. Graduating from UCLA magna cum laude, he went on to become the first Hispanic to receive three degrees from Harvard University: an MD, a Master of Public Policy, and a Master of Public Health.

When it comes to Israel, Ruiz has said that "our support for Israel and our security is not partisan and should never be partisan." He supports a strong U.S. Israel Partnership and supports Israel's right to self-defense. He believes that the security of Israel and its people is "inextricably connected to the security of the United States and our citizens..."

He has also been a strong and consistent voice on choice issues, earning a 100 percent rating from NARAL Pro-Choice America. Ruiz co-sponsored the Women's Health Protection Act, the Paycheck Fairness Act and other legislation aimed at helping women and families. Representative Ruiz is facing a primary challenger and can use your support.
Join an Evening with Hillary in Chicago!

Wednesday, February 17th

In the Chicago area? Let's go together!

Join with fellow JAC members for a fun evening - carpool, grab a bite and attend a fabulous event.


Contact the JAC office for details

Kerry Stresses Incitement Must End in Call with Abbas
In a call with PA President Mahmoud Abbas, U.S. Sec. of State John Kerry stressed the need to end government and media incitement for the recent spate of terror attacks that have targeted Israeli citizens with stabbings, car-rammings and random attacks.
U.N. Chief 'Alarmed' by Hamas Vow to Keep Building Tunnels
U.N. Secretary General Ban Ki-moon stated that Hamas's pledge to keep building attack tunnels from Gaza into Israel and to advance the development of rockets to fire at the Jewish state risks reconstruction, humanitarian and development efforts by the international community.
Hamas Calls for Palestinian Elections

Islamist movement Hamas on Tuesday marked the 10th anniversary of the legislative election it won in 2006 with a call for new parliamentary and presidential polls in the Palestinian territories.
Western Prayer Dispute Ends with Historic Compromise
Israel's government has approved a compromise to expand the non-Orthodox Jewish prayer section of the Western Wall, putting to rest the decades-long fight between Women of the Wall and Israel's haredi Orthodox religious establishment.
Israel Slams 'Slanted, False' CBS Headline
Israel's Foreign Ministry blasted a headline by CBS News that seemed to imply that three Palestinians killed while on a shooting and stabbing spree in Jerusalem, during which one police officer was killed and another injured, were the real victims of the attack.
Fake NY Times 'Supplement' Trashes Israel
A sophisticated, four-page fake supplement to the "New York Times" featuring stories like "Hillary Clinton quits campaign to advocate for Palestinian rights," and "Sen. Schumer calls for end f US aid to Israel," was distributed in Manhattan, but the Times is not laughing.
Read Full Article
Columbia University "Apartheid Divest" divests from peace
Earlier this week, members of Students for Justice in Palestine and Jewish Voice for Peace teamed up to form "CU Apartheid Divest." Based on the group's statements, it appears this is more about deligitimizing Israel on Columbia's campus than economic implications.
Read Full Article
Purim Baskets with an Anti-BDS Punch
A NY sisterhood told their Rabbi they wanted the annual mishloach manot project to make a political and financial statement by including only Israeli products.
Read Full Article
5 Reasons the UN Is Right: Abortion IS a Human Right
For the first time in history, the United Nations Human Rights Committee has punished a country for denying a citizen an abortion. Through this decision, the UN committee has deemed abortion a human right - and it should be. The ability to decide whether or not you become a parent is not a luxury, but a basic right we all deserve.
When Texas Defunded Planned Parenthood
The consequence of defunding Planned Parenthood in Texas? Women stopped using the most effective types of contraception and more babies were born on the government's tab.

In 2016, politicians make access to abortions feel like Groundhog Day...the same thing, over and over and over and over again. Click above to watch the video.


UN: Zika Nations Should Allow Contraception & Abortion
The United Nations on Friday urged countries hit by the dangerous Zika virus to let women have access to contraception and abortion. Many of these countries are conservative Catholic and restrict reproductive rights.
Read Full Article
Separation of Religion & State

'Kim Davis' Bill Would Undermine Bill of Rights
A bill in the VA senate would create a 'Right of Conscience' exemption for circuit court clerks to refuse to issues same-sex marriage licenses without being sued.
Read Full Article
SCOTUS Case Could Impact Religious Schools

The U.S. Supreme Court will hear a case that could hold major implications for government aid to religious schools.
President Obama: 'We Can't Be Bystanders to Bigotry'
The symbolism was unmistakable Wednesday when President Obama visited the first American mosque of his tenure, where he condemned Islamaphobia on the campaign trail and tried to reassure Muslim Americans not to become isolated in their own country

.
Flint Aid Deal Slows Down Energy Bill
Senate Democrats blocked a broad bipartisan energy bill from advancing, while senators discuss the extent of federal assistance needed for Flint, Mich. Senators voted, 46-50, on a motion to limit debate. That was well short of the 60 votes needed. One senator also voted "present."
Read Full Article
Click above to see What Most Americans Agree On.


Facebook Announces Ban on Private Gun Sales
Facebook is changing its policies to ban users from arranging the private sale of guns on both Facebook and Instagram.
Read Full Article
2016 May Be the Most Important Election of Our Lives
There is so much more at stake in November than control of the Supreme Court.
Election 2016 - Iowa Caucus

5 Questions Jews Should Be Asking After Iowa
The Iowa caucuses are over - and the first real test of the presidential candidates' viability gave us more questions than answers. Here are some of the known unknowns for the Jewish and Middle East obsessed.
Ted Cruz Won Iowa. This Is His Radical Agenda for America
Though Trump has grabbed headlines for his racist and bombastic rhetoric, the senator from Texas holds some of the most extreme policy ideas in the race. Here are some of the key policies Iowa Republicans have endorsed with their ballots this week.
Kids Analyze Candidates Speeches

We put the four presidential front runners-Cruz, Trump, Clinton, Sanders-in front of a panel made up of the ultimate judges: 6-, 7- and 8-year-old children. It wasn't always pretty, but it sure was funny.
The 2016 Election: Jews & Their Politics
Every four years, America goes through a civic ritual - the election of a President. Jews have become active participants in this political encounter, with one researcher saying, "Politics is the civil religion of American Jewry." Twelve principles of American Jewish political practice provide a roadmap to understand the Jewish community in this election year.
McConnell to Do Nothing 'Divisive' in 2016
Senate Majority Leader Mitch McConnell (R-Ky.), seeking to protect his majority in a tough cycle for Republicans, is leaning toward holding back several measures that have bipartisan support but are divisive in his conference.
Highlight from Democratic Debate in New Hampshire
The two remaining 2016 Democratic presidential candidates faced off in a heated debate Thursday night in New Hampshire. The stakes were high for both candidates, with the New Hampshire primary coming up on Tuesday.
Internet Loves Hillary's Response to a Rabbi's Question

During CNN's town hall forum on Wednesday night, Hillary Rodham Clinton fielded a question from a New Hampshire rabbi with what commentators welcomed as unusual thoughtfulness: he asked how the Democratic candidate balances her ego and humility while running for the nation's top office.
Joe Biden Joins Facebook

On Thursday the vice president unveiled his new page on the social media platform - complete with a cover photo focused on his signature Ray Ban aviator sunglasses - making him the first veep to join (though, to be fair, Facebook launched only in 2004).
Our members count on JACPAC to provide information on current events, candidates, and elections. JACPAC depends on membership support to make this possible.
If you have not renewed your membership, please consider doing so today, to help us pursue a strong US-Israel relationship, reproductive rights, and separation of religion and state. Together we can make this a better world!
Sincerely,

Marcia Balonick, Executive Director
Joy Malkus, Research Director
Dana Gordon, Membership & Outreach
Hollis Wein, Communications Director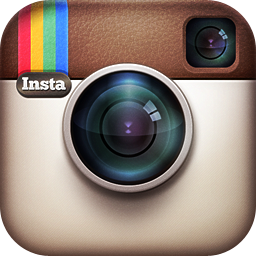 ELECTIONS MATTER

JOIN/RENEW YOUR JAC MEMBERSHIP

DONATE TO CANDIDATES


Want to receive the EZ Read in your own inbox? Join our mailing list today by clicking below. Know someone who would enjoy the EZ Read? Please share it!