'We Are All Jews'
President Obama became the first sitting U.S. President to speak at the Israeli Embassy this week when he honored the lifesaving efforts of Americans during the Holocaust during a commemoration of Holocaust Remembrance Day. Click to watch his remarks, along with an introduction by Steven Spielberg.
"We (must) all strive to do our part to sustain each other and to embrace the humanity that we share, and in so doing, save our world."
- President Obama
Former JAC President Betsy Sheerr presenting JAC support to Jonathan Chane, Congressional Candidate for FL-18.


JAC met with Maya Harris, Sr. Policy Advisor to Hillary for America and sister of Kamala Harris, candidate for U.S. Senate in California.

Have you been out working on JAC issues? Send us photos of you and your friends at candidate events, out campaigning, or advocating for JAC issues and will will post them!

Meet
Sen. Kirsten Gillibrand (D-NY)
February 25-26
Chicago
Details to follow
__________________

Meet
Gov. Maggie Hassan (D-NH)
U.S. Senate Candidate for NH
February 29
Chicago
Details to follow


__________________



Reception with
Rep. Debbie Wasserman Schultz (FL-23)
March 17
Boca Raton, FL
Details to follow
__________________

Reception with
Rep. Patrick Murphy (FL-18)
U.S. Senate Candidate for FL
March 20
West Palm Beach, FL
Details to follow
Meet the Members

Governor Maggie Hassan (D-NH)

Candidate for U.S. Senate

JAC is proud to introduce you to Senate candidate, New Hampshire Gov. Maggie Hassan. The outcome of this race could decide which party controls the Senate. Hassan has earned a reputation for working across the aisle - a skill which will serve her well in Washington. She believes that U.S. and Israel have an "unshakable alliance built on shared values" and that the U.S. should be Israel's strongest, reliable ally. As a Senator, she has promised to do everything in her power to strengthen the U.S.' commitment to Israel's security and well being.
When it comes to reproductive rights, Hassan is solidly pro-choice. She will fight to protect a woman's right to maker her own health decisions and fight any and all efforts that would restrict access to reproductive health care services.
This will be a very competitive race and Hassan will need your support.
Click here to support Maggie
.
WHY IS THE GUN INDUSTRY THE ONLY INDUSTRY THAT YOU CAN'T SUE?
Call Congress
202-224-3121


Tell your Rep./Sens. to pass the
Equal Access to Justice for Victims of Gun Violence Act


The gun industry - manufacturers, sellers and interest groups - should not be shielded from liability when it acts with negligence and disregard for public safety.
Not sure who your Representative or Senator is?
Click here.
#NoLiability
#StopGunViolence
#EndGunViolence
Netanyahu: U.S.-Israel Relationship Is Strong and Solid
Prime Minister Netanyahu addressed the state of the U.S.-Israel relationship at a meeting with his cabinet this week, saying the relationship was rock-solid.
U.S. Envoy to U.N. Condemns Recent West Bank Terror
U.S. Ambassador to the U.N. Samantha Power condemned recent Palestinian terror attacks in the West Bank that left two Israelis dead, as well as incitement to violence within the Palestinian Authority..
Report: Eight Hamas Militants Killed In Tunnel Collapse

At least eight Hamas militants were killed digging underground tunnels in northern Gaza after heavy rains caused the tunnel to collapse. It is estimated that since the end of Operation Protective Edge, Hamas has dug dozens of tunnels of varying lengths along the Gaza border.
Israel Forges Mediterranean Alliance With Cyprus & Greece
On his first-ever trip to Jerusalem last November, Greek Prime Minister Alexi Tsipras noted, "We have made big steps in making the relations of the countries better. We're on a route of strategic cooperation."
Israeli Cabinet Expected to Vote on Western Wall Expansion
The vote is expected on a proposal that would expand the non-Orthodox section of the Western Wall.
90 LGBT Activists Call Anti-Israel Protest 'Dangerous'
After 200 anti-Israel demonstrators forcibly shut down a reception at the National LGBTQ Task Force's Creating Change conference, a group of American LGBT activists, both Jewish and non-Jewish, condemned the protestor's behavior as "unacceptable and not in accordance with the Task Force's values of pluralism."
Read Full Article
Oberlin Alums: BDS Is Fueling Campus Anti-Semitism
The BDS activists are telegraphing to Jewish classmates that they "either forfeit your allegiance to Israel and join us, or we will brand you as an enemy of justice and complicit in the oppression of the Palestinian people."
Read Full Article
Israel's 2015 Report on Anti-Semitism Paints Dismal Picture
The report pinpoints three overriding trends - a surge in radical Islam, a blurring of borders between anti-Semitism and anti-Israelism, and the European extremist political right - as the main causes for a rise in anti-Semitic incidents this year.
Read Full Article
New Reality: Women Charged for Murder After Self-Inducing Abortions
The laws once used to protect pregnant women are now being used to prosecute them. Even if states don't have statutes regarding feticide or self-induced abortions, women who perform their own at-home abortions are being prosecuted with general homicide laws.
Planned Parenthood Cleared; Video Creators Indicted
In an unexpected twist, the grand jury investigating whether a Houston Planned Parenthood had sold organs from aborted fetuses instead indicted the pair who created a heavily-edited video used to vilify the organization.

In SCOTUS Brief, Lawyers Tell Their Own Abortion Stories
Supreme Court briefs tend to be the driest of documents. But not one filed this month. Instead of precedents and citations, it tells stories - specifically stories of lawyers who have had abortions.
Read Full Article
FL House Advances Sweeping Abortion Ban Legislation
Florida lawmakers are moving forward on a virtual ban on abortions in the state: along with a bill that would make performing an abortion a felony, as would operating an abortion clinic.
Apple Maps To Stop Sending Searches for 'Abortion' to Adoption Centers
Apple is finally fixing a problem algorithm that directed people seeking information about abortions to fertility centers and adoption centers.
Read Full Article

Federal Court Blocks LA's TX-Style Clinic Shutdown Law
The Louisiana law would have closed all by one provider of safe, legal abortion in the state.
Separation of Religion & State

Judge Orders KY to Give Millions in Subsidies to Ark Park

The state of Kentucky must give millions of dollars in tax subsidies to a Noah's Ark theme park owned by a creationist ministry, even though that ministry refuses to comply with the state's request not to engage in hiring discrimination.
Terrifying Flaws in College Campus Gun Laws Revealed
Colleges and universities that are forced to allow guns on campus should not assume students with concealed carry permits are actually trained in how to use the weapons, a new report warns.
Much More Than Abortion: Why PP Was One of the First on the Front Lines of the Flint Water Crisis
Tackling the issue of access to potable water was a no-brainer once patients began voicing concerns about bad smelling water. As a preventative health organization with deep roots in the local community, the conversation came naturally.
Read Full Article
Scientists Explain Why Climate-Deniers Are Wrong
Despite the claims of people like Roy spencer, Ted Cruz, Lamaz Smith, and James Inhofe, we know the earth is warming up, and we know humans are the reason why.
Senate Women Not Defeated By Snow
It may have been the first time in history: On Tuesday morning, following a snow storm in Washington, every senator, staff member and page in the chamber was a woman.
Before the Caucus: A Jewish Guide to the Candidates
A primer on the Republicans and Democrats vying for voters' favor in Monday's first official battle of the 2016 election.
Stay Sane America, Please!
In every recent presidential election American voters have selected the candidate with the most secure pair of hands. They've elected the person who would be a stable presence and companion for the next four years. I believe they're going to do that again. And if they're not, please allow me a few more months of denial.
In the Age of Trump, Holocaust Survivors Sound Grim Warnings

This year's Holocaust Remembrance Day comes at a time when Donald Trump, the front-runner for the GOP presidential nomination, retweets to his nearly 6 million followers a message from @WhiteGenocideTM based in "Jewmerica," and a time when his nearest challenger, Ted Cruz, brandishes the endorsement of a minister who says Hitler was a "hunter" sent after the Jews by God. There has never been a more important time
for Americans
to heed the moral authority of the Holocaust survivors still among us.
Hollywood's Last Survivors

Seventy years ago, the Holocaust ended. Only 11 people who lived through it remain from the world of entertainment. Now, in gripping video testimonials, Oscar winners, actors, Dr. Ruth, and even Judy Garland's hairstylist tell their personal stories as their themes of genocide, displacement and discrimination continue to resonate today.
Read Full Article
(Source: The Hollywood Reporter)


100 Years Ago: Brandeis Became 1st Jew on SCOTUS

Exactly 100 years have passed since the first Jewish jurist was named to the Supreme Court. Until the nomination of Louis Brandeis to the high court by President Woodrow Wilson on Jan. 28, 1916, all nine seats had always been occupied by white, Anglo-Saxon males, almost all of them Protestant.
Read Full Article
In Her Own Words: Lilly Ledbetter Fair Pay Act

The act that bears my name was a step forward for women, families, and the bedrock American values of fairness and equality. Yet on its seven-year anniversary, we still have a gender gap on wages. State legislators and advocates from around the country are launching a "week of action" to draw attention to that gap and how it can be closed.
Our members count on JACPAC to provide information on current events, candidates, and elections. JACPAC depends on membership support to make this possible.
If you have not renewed your membership, please consider doing so today, to help us pursue a strong US-Israel relationship, reproductive rights, and separation of religion and state. Together we can make this a better world!
Sincerely,

Marcia Balonick, Executive Director
Joy Malkus, Research Director
Dana Gordon, Membership & Outreach
Hollis Wein, Communications Director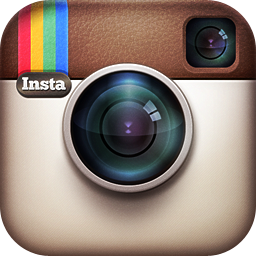 ELECTIONS MATTER

JOIN/RENEW YOUR JAC MEMBERSHIP

DONATE TO CANDIDATES


Want to receive the EZ Read in your own inbox? Join our mailing list today by clicking below. Know someone who would enjoy the EZ Read? Please share it!