JAC members were out and about across the country this week. Here are a few highlights.

JAC members Lynn and Carl Lyss delivering JAC support to Jason Kander, Senate Candidate in Missouri.



JAC women supporting Brad Schneider for Congress (IL-10).



JAC women supporting Brad Schneider for Congress (IL-10).
Talking Points Highland Park
an evening with
Gidi Grinstein
October 28
Detroit Membership Event
________________

Want to host a JAC event near you? Please contact the JAC office and we will help coordinate.
_________________
For more information and to RSVP, contact the JAC office at 847-433-5999 or
[email protected]
Join us for a special event
Contact the JAC office to RSVP or for details.

Meeting with
Senator Patrick Leahy (D-VT)
Details to follow
For more information and to RSVP, contact the JAC office at 847-433-5999 or
[email protected]
No more platitudes, silences, prayers
or condolences.
ENOUGH IS ENOUGH
Senators Blumenthal and Murphy (D-CT) will introduce the "Background Check Completion Bill" next Wednesday. This bill would bar gun sales until background checks are complete.

Call your Senator and ask them to co-sponsor and support this bill. Then call your Representative and ask them to do the same in the House.

The time to do something about gun violence in America is now. Not after another mass shooting, or the one after that.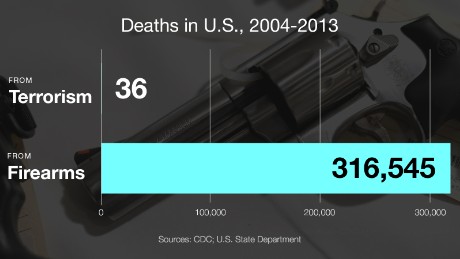 #prayersarenotenough

#thetimeisnow

#nomorenames
#gunsenseNOW
_______________________



Not sure who your Senators and Representative are?
Meet The Members
Sen. Richard Blumenthal (D-CT)
"The American public has begged us to act again and again on common sense, sensible gun safety measures, and we must heed that call."

Sen. Blumenthal has been fighting to enact common sense gun legislation since he first elected in 2000. He has made common sense gun laws a personal mission. He worked hard on the proposed Assault Weapons Ban of 2013, and is a leading proponent for requiring background checks on all firearm sales - all measures the Senate has refused to pass. On Friday he will introduce a bill that would bar gun sales until background checks are complete. "No check. No gun. No sale," Blumenthal said.

Blumenthal also supports JAC's core issues of a strong U.S.-Israel relationship, reproductive freedom, and separation of religion and state.
Netanyahu attacks Iran in UN 'Speech of Silence'
Prime Minister tells General Assembly that since the nuclear deal, Iran has only increased support for Hezbollah, Assad and Hamas.
Read Full Article
PM Netanyahu addresses the UN General Assembly with silence.
(Source: NBC News)
Palestinian leader disavows agreements signed with Israel
Palestinian Authority President Mahmoud Abbas on Wednesday said his government no longer considers itself bound by the Oslo agreements in effect for two decades, charging that Israel has failed to live up to its obligations.
Egyptian president calls for Arab-Israeli peace
Prime Minister Netanyahu praised Egyptian President el-Sissi on Sunday for calling for a resolution to the Israeli-Palestinian conflict, and urged Palestinian Authority President Abbas to resume peace talks immediately.
Two First-Steps to Repair the U.S.-Israel Relationship
Renewed security upgrade talks would go a long way toward mending relations, and Netanyahu could further help matters by engaging members of Congress who may have been rankled by his previous U.S. visit.
Senate Democrats move to tighten up terms of Iran deal
Bill sponsored by supporters and opponents of the Iran deal seeks to assuage concerns, commits U.S. to increase aid to Israel.
Does the UC System have an Anti-Semitism problem?

"They followed me, and called me by my first and last name. They were yelling that I was a 'racists Zionist cow.' I have never felt so unsafe in my life."

'Gross under-reporting' of anti-semitism in Europe, says EU

A new report states few EU member states have official mechanisms to record anti-semetic incidents in any great detail, hampering policy makers from dealing effectively with rising hate crimes.
A Closer Look at Planned Parenthood with Seth Meyers
Read Full Article
Planned Parenthood critics have new target - universities

Lawmakers in at least 8 states have introduced bills related to fetal tissue since the Planned Parenthood videos began circulating in July, causing extreme concern among univeristy labs that depend on the tissue for research
.
Supreme Court may hear Texas abortion case
The case,
Whole Women's Health v. Cole
, centers on a series of far-reaching restrictions on Texas abortion providers and clinics, which led to the closure of about half of the state's abortion facilities
.
Proposed 20-Week Abortion Ban Misguided and Harms Women's Health
The proposed federal ban is premised on faulty science, would fall hardest on the most vulnerable women, and contains provisions that could lead to the targeting of abortion providers
.
Read Full Article
6 Clips of Audio of the Planned Parenthood Hearing You Should Hear
Republican lawmakers for their part questioned Planned Parenthood's president, Cecile Richards for five hours as to why Planned Parenthood should continue to receive federal funding if many Americans don't agree with abortions. Here are five audio clips that will give you a sense of the hearing
.
Separation of Religion & State

Nonprofits seek Supreme Court review of contraceptives case

Religion, birth control, and President Obama's health care overhaul are about to collide at the Supreme Court, yet again.
Obama: Religious freedom no excuse to deny rights to others

Freedom of religion isn't reason enough to deny any American their constitutional rights, President Obama said on Sunday as he addressed members of the LGBT community.
President Obama's Statement on Oregon Shooting

Read Full Article
U-M: We decide campus gun laws, not State of Michigan

It doesn't matter if state law allows people to openly carry guns on the University of Michigan's campus, the university argued in a recent court filing, because only U-M's board can set U-M policy.
Read Full Article
America's Gun Business, By The Numbers

Before a gun can be used to hunt, for protection, or in a mass school shooting like Thursday's tragic killing at Umpqua Community College that left 10 dead, it must be bought. That one sale is a single dot in a multibillion-dollar industry. Here's a by the numbers breakdown.
Read Full Article
New Gun Bill to be introduced after Oregon Shooting

Taking President Obama's cue, Democratic lawmakers are bringing gun control to the forefront of national conversation with a new background check bill that will bar the sale of guns for any check not completed in 72 hours.
The Most Urgent Civil Rights Cause of Our Time? The Supreme Court

The future composition of the Supreme Court is the most important civil rights cause of our time. It is more important that racial justice, marriage equality, voting rights, money in politics, abortion rights, gun rights, or managing the climate.
After Boehner: Who's next?

Hard-line conservative Republicans are struggling to recruit a candidate with enough political capital and grass-roots support to challenge Boehner's heir apparent.

Seattle Could Create an Entirely New Way to Fund Elections

In just of a month, Seattle voters will have the opportunity to create a brand new, first-in-the-country system of publicly funded city elections. If passed, the "Honest Elections Seattle" ballot initiative would create a system of "democracy vouchers" in the city.

Obama Administration earmarks $12M for Holocaust survivors

The allocation is part of a 2013 initiative launched by Vice President Biden to address the needs of survivors in the U.S., one-fourth of whom live below the poverty line.

Poll: 1/3 of Americans Would Refuse to Hide Jews During Holocaust

The scientific poll done as part of a marketing plan for "Return to the Hiding Place," a movie about Christians helping Jews during the Holocaust.

Our members count on JACPAC to provide information on current events, candidates, and elections. JACPAC depends on membership support to make this possible.
If you have not renewed your membership, please consider doing so today, to help us pursue a strong US-Israel relationship, reproductive rights, and separation of religion and state. Together we can make this a better world!
Sincerely,

Janna Berk, President
Marcia Balonick, Executive Director
Joy Malkus, Research Director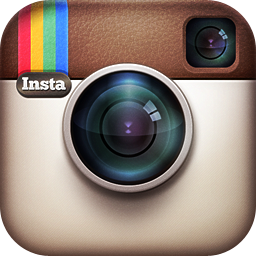 ELECTIONS MATTER

JOIN/RENEW YOUR JAC MEMBERSHIP

DONATE TO CANDIDATES




Joint Action Committee for Political Affairs (JACPAC) is a national network committed to the special relationship between the US and Israel and a social agenda that includes reproductive rights and separation of religion and state. JACPAC supported US Senate and House candidates who uphold this agenda and maintains ongoing dialogue with those it helps elect. In addition, JACPAC serves as a political resource for the Jewish community, furnishing information about candidates, elections and issues.