JOIN/RENEW YOUR JAC MEMBERSHIP

DONATE TO CANDIDATES

The Iran Nuclear Deal Resources

The White House has assembled fact sheets, a Twitter account (@TheIranDeal) and more to answer your questions about the Iran Nuclear Deal.
Read full assessment here.
Click here to read the full agreement.
_________________________
See which way Senators and Representatives are leaning in their support of the Iran Deal by clicking below.
House Whip Report
Senate Whip Report
_________________________
President Obama's American University
Speech on Iran
Read Transcript of Speech Here
JAC members had an opportunity to join a meeting with U.S. Secretary of Energy, Ernest Moniz, and Matt Nosanchuk, White House Jewish Liaison, in Chicago to discuss the Iran Nuclear Deal.

(l to r: Bruce Balonick, Steve Sheffey, Sec. Ernest Moniz, Barbara Slutsky, Marc Slutsky)



JAC Executive Director Marcia Balonick, Bob Klutznick, Sec. Moniz, Matt Nosanchuk



(l to r: JAC Research Director Joy Makus,
White House Jewish Liaison Matt Nosanchuk,
JAC Director Membership & Outreach Dana Gordon)
____________________________________

Do you have photos from JAC events or with JAC-supported candidates? Send them to [email protected] to be included in future EZ Reads!
________________

Want to host a JAC event near you? Please contact the JAC office and we will help coordinate.
_________________
For more information and to RSVP, contact the JAC office at 847-433-5999 or
[email protected]
Representative John Lewis (GA-5)
Representative John Lewis has dedicated his life to protecting human rights, securing civil liberties and creating what he calls "The Beloved Community" in the U.S. He has been called the "conscience of the Congress."

Born to sharecropper parents in Alabama, he was inspired by the work of Reverend Martin Luther King, Jr. during the Montgomery Bus Boycotts to become a part of the Civil Rights Movement. He participated in Freedom Rides, organized sit-ins, and was named Chairman of the Student Nonviolent Coordinating Committee (SNCC), which he helped form. I

n 1963 he was dubbed one of the Big Six leaders of the Civil Rights Movement.

In March 1967, he led over 600 peaceful protesters over the Edmund Pettus Bridge in Montgomery, AL advocating for voting rights. The marchers were attacked by the Alabama state troopers in what became known as "Bloody Sunday" and Rep. Lewis suffered a serious head wound in the attack.

Despite over 40 arrests, physical injuries, and attacks, Rep. Lewis has remained committed to non-violence and to building a better community within the United States. A cornerstone of that community is the ability to participate in the electoral process without discrimination.

He is also the co-author of a graphic novel memoir, "MARCH," which highlights his life's work.



He was elected to Congress in 1986 and today is the Senior Chief Deputy Whip for the Democratic Party, a member of the House Ways and Means Committee, and Ranking Member of the Subcommittee on Oversight.

He is a strong supporter of JAC's issues, a champion of civil liberties for all, and is working tirelessly to restore the Voting Rights Act.

Tell Congress
Pass the
Voting Rights Act
of 2015
(202) 224-3121
Fifty years ago this week, the Voting Rights Act (VRA) was passed by Congress, granting millions of Americans the right to vote and protection from discrimination.


In 2013, the Supreme Court struck down an essential part of the VRA, opening the door for local and state government to institute policies that would restrict access to voting for millions of eligible voters - a tremendous step backward. In the last two years, almost half of the states have enacted new voting restrictions that disproportionately affect people of color, low-income communities, those with disabilities, and students.


WE MUST PROTECT THE
RIGHT TO VOTE.


Call your
Senator and Representative today and tell them
to support the VRAA.


(202) 224-3121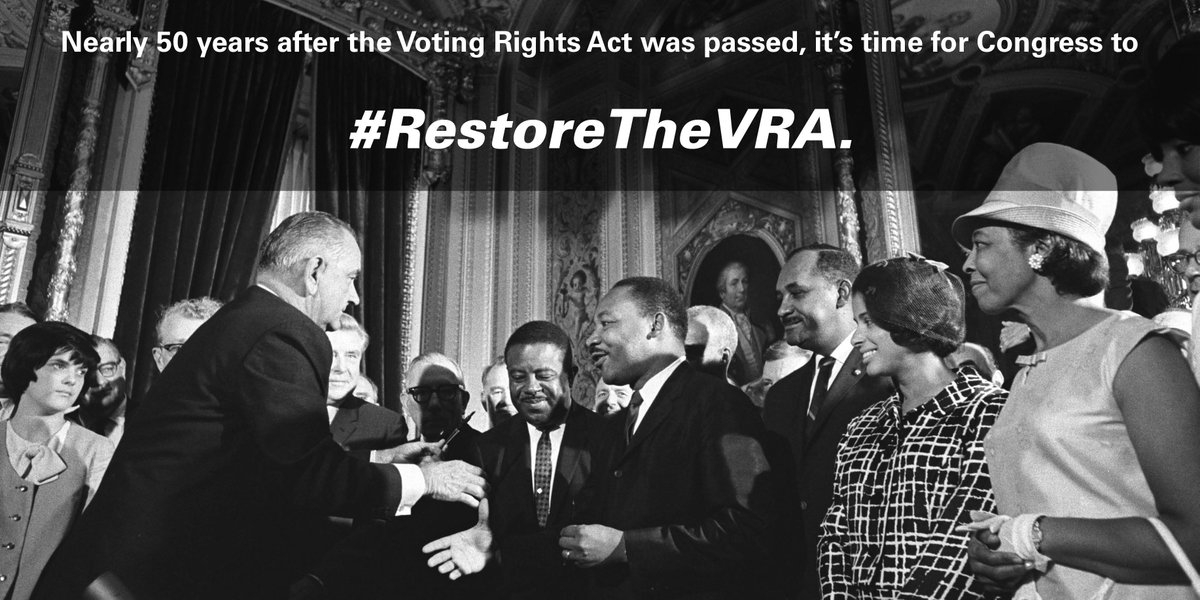 #RestoreTheVRA
_____________________
Not sure who your Senator is?
Click here
.
(
Click here for details on the VRAA
)
If you would like to support Hillary,
please contact the JAC office at
847-433-5999 or
[email protected]
Our combined contributions make our voices stronger. There IS
POWER in GIVING TOGETHER.
Accepting the deal and protecting Israel

We must deal with the world that we have. The international community has reached an agreement on Iran's nuclear program. Let us now work together to shape a post-deal environment that advances important U.S. national interests, especially the security of Israel and our other regional allies.
9 Reasons to Support the Iran Deal
Having carefully reviewed the lengthy and complex agreement negotiated by the United States and its international partners with Iran, I have reached the following conclusion: If I were a member of Congress, I would vote yes on the deal. Here are nine reasons why.
Obama tries to reassure American Jewish leaders on Iran
President Barack Obama tried to persuade American Jewish leaders to back his recent nuclear deal with Iran at a Tuesday White House meeting that was at times contentious, according to participants. The President "meticulously" made his case for loosening sanctions on Tehran in exchange for stricter inspections of potential nuclear sites, the person said.
Read Full Article
Iran deal takes hits from Chuck Schumer, GOP candidates
New York Sen. Chuck Schumer dealt a blow to President Barack Obama's nuclear deal with Iran, announcing during the Republican presidential debate Thursday night that he planned to vote against the agreement now under review in Congress.
Rivlin: Congress vote on Iran deal won't affect Israel-America bond of friendship
Regardless of the outcome of the Congressional vote on the Iran deal or Joint Comprehensive Plan of Action as it is officially known, whatever Congress decides, the strategic alliance between Israel and the United States will remain intact and grow even stronger, President Reuven Rivlin told a 23 member delegation of Democrats from the US Congress on Wednesday.

Read Full Article
Israeli President Rivlin hosts delegation of Democrats from U.S. Congress.
(Photo credit: Mark Neiman/GPO)


Israel ex-security chiefs urge Netanyahu to accept Iran deal

Many Israeli ex-generals and former security chiefs have signed a petition urging Prime Minister Benjamin Netanyahu to accept the nuclear deal between world powers and Iran, which he strongly opposes.
Twin Cases Of Extremism Spark Calls For Crackdown
Last week's firebombing by suspected Jewish settlers of a Palestinian home in the West Bank killing a toddler, and the stabbing of six people - one of them fatally - at the Jerusalem gay pride parade by a charedi extremist may be a game changer for Israel.
Read Full Article
Leading House Members Introduce Bipartisan Anti-BDS Resolution
The top Republican and Democrat on the U.S. House of Representatives Foreign Affairs Committee introduced a resolution urging the Obama administration to increase its activities against any boycott of Israel.
Photo of AirFrance in-flight map. Photo Credit: FaceBook Image
Air France wipes Israel off the map...literally

An Air France in-flight map omits Israel, according to a passenger who sent a photo to the Facebook page of the pro-Israel organization Stand With Us. In the photo of the map, there were only indicators of where the West Bank and the Gaza strip are. Since posting that photo, other members of the Facebook page have started posting their own photos, taken on Air France flights, of the in-flight maps sans Israel.
Read Full Article
Senators reject effort to defund Planned Parenthood

The Senate on Monday failed to advance a Republican-sponsored bill that would defund Planned Parenthood. Democrats filibustered the bill, which needed 60 votes to advance. The effort fell short in a 53-46 vote. The bill would have stripped the women's health organization of the more than $500 million it receives in federal funding.
Read Full Article
Photo Credit: The Daily Beast
Why Supporting Planned Parenthood is a Jewish Issue

As a Jewish woman, I believe that our tradition calls us to support not only the right, but the ability of every person to make their own decisions about their body, family, and future in consultation with their loved ones without political interference or economic coercion. We are commanded by our faith to "pursue justice" and not to stand idly by while "stumbling blocks" are put in the way of those in need.

GOP's plan to erode abortion rights? Pretend women don't exist
Is it possible to talk about abortion without talking about the people who have abortions? Increasingly, abortion rights opponents, including several Republican presidential candidates, are trying to find out.
Separation of Religion & State

Wheaton College ends all student health coverage
Taking a firm stand against Obamacare's controversial contraception mandate, Wheaton College on Friday will stop providing any health insurance for students. The decision, announced to students July 10, will halt health care coverage for about a quarter of the college's 3,000 undergraduate and graduate students, forcing them to shop for other plans just weeks before their coverage ends. Health care insurance for faculty and staff is not affected.
Southern Baptists urged to engage with politics, but be civil
Speaker after speaker at the Ethics and Religious Liberty Commission's "The Gospel & Politics" conference on Wednesday (Aug. 5) reiterated the point that it is a Christian's duty to ensure biblical principles are being upheld by elected officials.
Amy Schumer Takes on Gun Violence

Some comedians are born great. Some become great while others have greatness thrust about them. The spotlight of greatness is now on Amy Schumer. As a celebrity, one who's recently reached an apex in her career, she is taking on the issue of gun violence, something that Schumer is uniquely placed to do: Her cousin, New York Democrat Senator Chuck Schumer, is about to become the Senate majority leader, and he has long been an advocate for stricter (read: saner) gun laws.

Leading GOP senator offers bill on guns, mental health
A leading Republican senator proposed a National Rifle Association-backed bill Wednesday that he said would make the federal background check system for gun buyers more effective and bolster programs for treating people with mental illness.
Read Full Article
Obama releases his most ambitious climate policy yet

On Monday afternoon, President Obama released the final version of his most ambitious climate policy to date - an EPA program to cut carbon dioxide emissions from the nation's power plants. The final version of the Clean Power Plan turns out to be slightly stronger than the draft proposal released last summer.
Republicans slam brakes on voting rights bill

House Republican leaders are slamming the brakes on voting rights legislation, insisting that any movement on the issue go through a key Republican committee chairman who opposes the proposal.
House Democrats are pressing hard on GOP leaders to bring the new voter protections directly to the floor.
Shutdown talk creeps into debate over Planned Parenthood funding

Republican senators are tiptoeing around talk of a government shutdown in October after a failed vote Monday on defunding Planned Parenthood. A group of conservatives in the House have already pledged not to vote for any government funding bill that includes Planned Parenthood, creating the potential for a high-stakes battle against the White House this fall.
Senators are heading out of Washington for a five-week recess, punting a handful of issues until they return in September. The Senate is effectively closed for business until Sept. 8, after paving the way to start work on a resolution of disapproval on the Iran nuclear deal as soon as they come back into session.
How 'Indecision 2000' changed everything for Jon Stewart and 'The Daily Show'
Six days after Election Day 2000, the American political climate was in chaos. That night on "The Daily Show" - as had become tradition - Jon Stewart astutely summed things up as the government scrambled to figure out whether George W. Bush or Al Gore would be the next president. "We're still in the middle of either a) a constitutional crisis," Stewart said. "Or b) the funniest sitcom premise since 'She's the Sheriff.
Read Full Article
GOP debate's winners and losers

It was the most-hyped presidential primary debate in years, but as the smoke clears from the GOP encounter in Cleveland, which candidates elevated themselves? And which contenders are left licking their wounds?

Photo Credit: Scripps Media
2016 Presidential Candidates in 60 Seconds
With just over 450 days before the Presidential election, it's time to get to know all the candidates.
Read Full Article
Marist suspends primary poll to avoid being part of debate
As candidates jostle to make the cut for the first GOP presidential debate this week, the McClatchy-Marist Poll has temporarily suspended polling on primary voter choices out of concern that public polls are being misused to decide who will be in and who will be excluded.
Read Full Article
Study: NY, Boston and Miami America's most Jewish cities

Eight percent of New York City area residents are Jewish, followed by the Boston area at 6 percent and metropolitan Miami at 5 percent, according to the data. Metro Philadelphia and the San Francisco area each are 4 percent Jewish, and the Chicago and Washington areas are 3 percent Jewish.

Our members count on JACPAC to provide information on current events, candidates, and elections. JACPAC depends on membership support to make this possible.
If you have not renewed your membership, please consider doing so today, to help us pursue a strong US-Israel relationship, reproductive rights, and separation of religion and state. Together we can make this a better world!
Sincerely,

Janna Berk, President
Marcia Balonick, Executive Director
Joy Malkus, Research Director