T
his week, JAC continued to monitor Supreme Court developments. Recent decisions will impact reproductive choice and voting districts. We also met with Democratic Senatorial Campaingn Committee (DSCC) to discuss the top 2016 Senate races.
On the Fourth of July holiday, we should reflect on the tremendous strides our country has made "to form a more perfect union." Today, women are being denied access to health care and control over their own fertility decisions. Gun violence fills the news on a constant, daily basis. Climate change threatens our way of life and economic stability. Religious and sexual discrimination still exists through society.


We hope while you are celebrating 4th of July, you will take the opportunity to reflect on the unique freedoms we enjoy in this country and think about what you can do to protect those rights for all. Enjoy the fireworks, parades, and bbqs.
JOIN/RENEW YOUR JAC MEMBERSHIP

DONATE TO CANDIDATES


REMEMBER: ELECTIONS MATTER


Israeli Prime Minister Benjamin Netanyahu at the U.S. embassy's July 4th celebrations in Israel.
"On this day that celebrates freedom both of us know this: Neither one of us can take life and liberty and the pursuit of happiness for granted. Americans and Israelis have paid a high price to protect these sacred principles. We are stronger when we face our great challenges together.

And today the bells of freedom ring across America. They ring loud in Israel too. May we always cherish our freedom. May we always cherish our friendship."
Read Full Remarks
source: 20-20 site; Fourth-of-July-Trivia-Questions
; Constitution Facts.com
JAC was excited to participate in Congressional candidate Brad Schneider's(IL-10) kickoff for his women's event to be held in the fall.
Rep. Jan Schakowsy (IL-9) and Brad Schneider.
Wendy C. Abrams with Brad Schneider.
Talking Points Los Angeles

August
Details to come
____________________
Talking Points Highland Park

August 13
with Rep. Ted Lieu (CA-33)
Details to come
Want to host a JAC event near you? Please contact the JAC office and we will help coordinate.
_________________
For more information and to RSVP, contact the JAC office at 847-433-5999 or
[email protected]
MEET THE CANDIDATES


Rep. Patrick Murphy (FL-18 )
Murphy is running for the Senate from Florida. JAC has always supported Murphy because of his work in Congress on issues of vital interest to the Jewish Community. He believes that Israel is the greatest ally of the U.S. in the Middle East, being vitally important to the safety and stability of the region. As one of the youngest members of Congress, Murphy brings a fresh approach and strong desire to reach across the aisle and work with all Members of Congress. He has earned a 100 percent pro-choice rating from NARAL Pro-Choice America and he can be counted on to fight the extremist attempts to ban and limit women's reproductive choices. As a powerful advocate for women, he believes that "efforts to curtail this right amount to an unacceptable intrusi
on
by the government into the private lives of its citizens."
If you would like to support Hillary,
please contact the JAC office at
847-433-5999 or
[email protected]
Our combined contributions make our voices stronger. There IS
POWER in GIVING TOGETHER.
Click here for a 90 second explination

U.S. Continuously Briefing Israel on Iran Negotiations
American diplomats currently negotiating with Iran over its nuclear program in Austria have been in constant communication with their Israeli counterparts. A senior United States official told The Jerusalem Post on Tuesday that Wendy Sherman, US President Barack Obama's chief negotiator with Iran, "spoke in a secure call with [Israeli National Security Advisor] Yossi Cohen last week."

Experts Split On Whether Iran Deal Will Be Signed
As world powers meeting in Vienna gave themselves another week to conclude a momentous nuclear deal with Iran, observers here were split on whether they would succeed by next Tuesday's supposedly final deadline.
Iran Nuclear Talks: 5 Questions if the negotiations Collapse
The Iranian nuclear talks are playing out in classic fashion: A self-imposed deadline appears to have been extended due to stubborn disputes, with the sides publicly sticking to positions and facing internal pressure from opponents ready to pounce on any compromise. Should the talks actually collapse, the alternatives are not appealing. The war option that the United States has kept on the table has few fans, and the world community does not seem willing to impose truly crippling sanctions. A dangerous period of uncertainty looms.
New Federal Law Fights European Boycotts of Israel

On Monday, President Obama signed into law the sweeping Trade Promotion Authority, a measure with broad significance for future international trade deals with Europe. It also includes important new federal legislation, the United States-Israel Trade and Commercial Enhancement Act, opposing boycotts and other economic warfare against Israel.
United Church of Christ Votes to Divest from Israeli Companies in Occupied Territories

The nearly 1-million member United Church of Christ voted overwhelming Tuesday (June 30th) to divest from companies that profit from the Israeli occupation and to boycott products of Israeli companies based in the West Bank, a move that follows a divestment vote taken by the Presbyterian Church (USA) last spring.

Will The Supreme Court Take Up Another Contraception Challenge?

The U.S. Supreme Court on Monday temporarily pushed back efforts by religiously affiliated nonprofits to block their employees from accessing contraception insurance coverage under the Affordable Care Act.
Photo credit: Huffingotn Post

Oregon Residents Can Now Get Birth Control Prescription Without Doctor's Visit
Oregon lawmakers on Thursday approved a bill allowing women to get birth control prescriptions from a pharmacist instead of a physician, a shift that could vastly expand access to contraceptives throughout the state.
The Hardest Speech: Lawmakers Now Speaking Out About Own Abortions
In some political careers, there comes a moment when you must stand up and say something you never wanted to say. For Ohio state representative Teresa Fedor, that moment came this March, as she listened to her fellow lawmakers debate a bill that would forbid abortions once a heartbeat is detected, which can sometimes be as early as six weeks. A former schoolteacher who's served in the legislature since 2002, she says she knew it was time to tell her own story.
Separation of Religion & State

Oklahoma Supreme Court Orders Removal of Ten Commandments

The Supreme Court in Oklahoma has ruled the Ten Commandments monument erected in 2012 at the State Capitol must be removed. The court overturned a decision by a district court that ruled the monument could remain, according to a report by Fox News Insider, which quoted The Associated Press.
Colorado's High Court Block School Voucher Program

What the Law Actually Says About the Concealed Carry-As Gay Marriage Debate

The Supreme Court ruled that same-sex marriage is a constitutional right. Does the same apply to carrying a gun in public? In the days since the U.S. Supreme Court ruled that same-sex marriage is a constitutional right, gun-rights advocates have put forward an argument in response: If same-sex marriage is a fundamental right under the Constitution, why shouldn't it apply to the concealed carry of guns?
Read Full Article



Face of Gun Violence


This Independence Day, survivors of gun violence are standing up and pledging Not One More. We're honoring the 88 Americans killed every day with a gun and the hundreds more who are injured -- and strengthening our resolve to prevent future tragedies.
Read Full Article



New York police warn children not to buy 'pistol grip' iPhone case that looks exactly like handgun


Police and anti-gun campaigners are warning that a new iPhone case which turns the gadget into a fake gun could lead to its owners being shot.
The case, which is rectangular and has a 'handgun' handle on the side, is being sold online for as little as $10. It comes with an app that turns the phone's screen into an image of a gun barrel to align with the case.
Read Full Article



The Supreme Court Just Delivered A Victory To Coal Plants That Want To Emit Unlimited Mercury


Power plants may continue to be able to emit unlimited mercury, arsenic, and other pollutants thanks to the Supreme Court, which on Monday took steps toward invalidating the first-ever U.S. regulations to limit toxic heavy metal pollution from coal and oil-fired plants.
Read Full Article


Supreme Court's Redistricting Ruling Averts 2016 Chaois- But Will It End Gerrymandering?
Election-reform advocates breathed a sigh of relief Monday when the Supreme Court upheld a voter-approved independent redistricting commission in Arizona. The court's 5-4 decision averted potential chaos in the 2016 elections, but whether it represents a significant victory for reformers trying to come up with antidotes to partisan gerrymandering remains to be seen.
Read Full Article
A gift for the world's girls - from Michelle Obama

First-term first ladies are often shadows to their more-important husbands, dabbling in lite fare to avoid criticism and picking safe projects to shield them and their families from the inevitable slings and arrows.

Read Full Article
BRITISH SCHINDLER' DIES AT 106

Sir Nicholas Winton, nicknamed the "British Schindler" for rescuing more than 650 children from Nazi-occupied Czechoslovakia through Kindertransports to the United Kingdom, died this week at age 106. Winton was born in 1909 to German Jewish parents in London. In 1938, the 29-year-old Winton traveled to Czechoslovakia to visit a friend. It was there he witnessed how dangerous the conditions were increasingly becoming for the country's Jewish population. The Guardian reports that in an interview with BBC Radio 4 last year, Winton explained he was fully aware of the urgency of the situation, thanks to information he received from the British Committee for Refugees from Czechoslovakia while Prague:

U.S. Jews Among Biggest Backers of Same-Sex Marriage, Data Show

Some 77 percent of American Jews expressed support for same-sex marriage, according to data gathered in 2014 by the Public Religion Research Institute. Some 47 percent of American Jews polled said they "strongly favor" allowing gay and lesbian couples to marry legally, and 30 percent said they "favor" it.
Read Full Article
Our members count on JACPAC to provide information on current events, candidates, and elections. JACPAC depends on membership support to make this possible.
If you have not renewed your membership, please consider doing so today, to help us pursue a strong US-Israel relationship, reproductive rights, and separation of religion and state. Together we can make this a better world!
Sincerely,

Janna Berk, President
Marcia Balonick, Executive Director
Joy Malkus, Research Director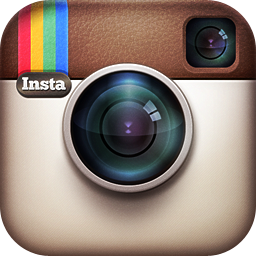 www.jacpac.org